Summer's here, so it's time to exfoliate those dead winter skin cells and scrub up ready for the sunshine. Do it in designer style and get the spa experience at home, with one of these luxe body products.
BJÖRK AND BERRIES Body Scrub
With a focus on 98% natural ingredients, this vegan formula purifies and hydrates with organic birch, nourishes with organic sea buckthorn, organic rapeseed oil, shea butter and cocoa butter and soothes using organic chamomile. Björk and Berries is a Swedish, family-run company that takes its inspiration from the local flora and fauna.
AESOP Redemption Body Scrub
This unisex product has an energising, but soft fragrance thanks to essential oils of fir, pine needle, sage and clove. The scrub has a gel consistency incorporating super-fine grains to exfoliate without irritation, for smooth, redeemed skin that's lightly layered with the brand's high-end, uplifting fragrance.
LE LABO Coffee Body Scrub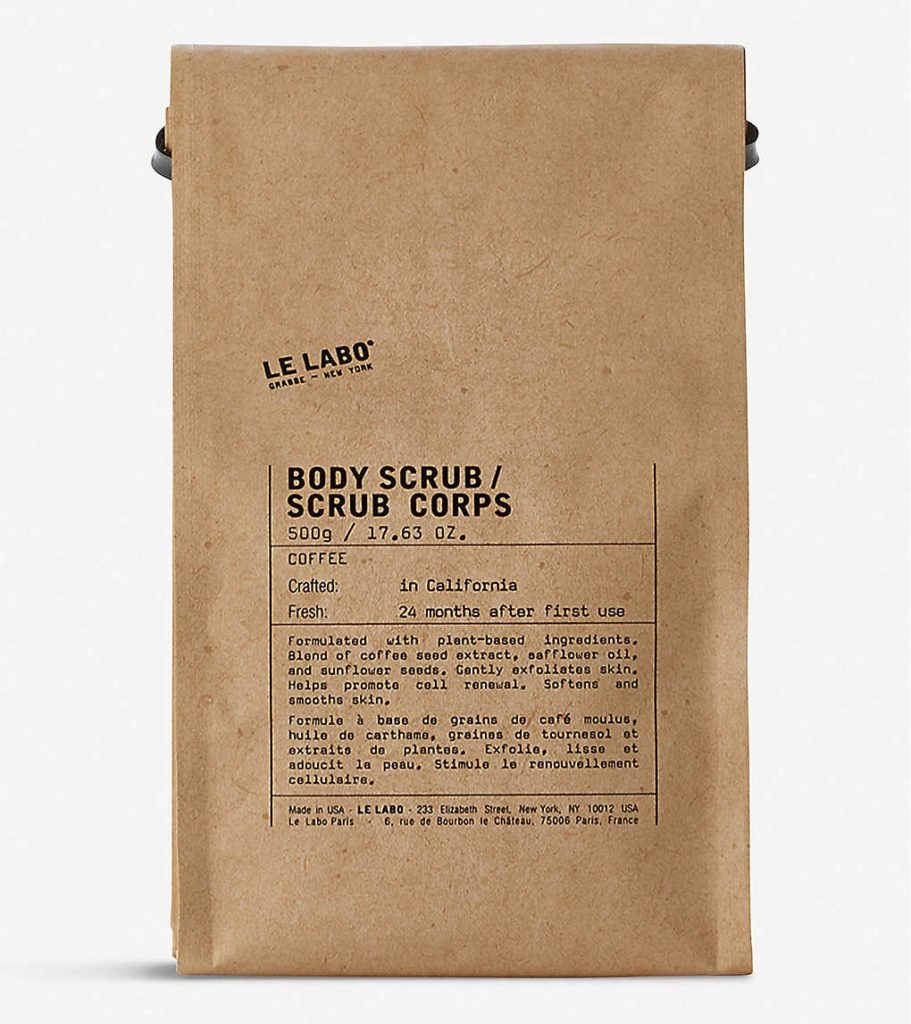 A plant-based formula with coffee seed extract, safflower oil and sunflower seeds, this stimulating coffee body scrub promotes cell renewal. Made by the trendy New York fragrance brand Le Labo, it boasts chic brown paper packaging and a unique, imaginative fragrance.
ESPA Detoxifying Salt Scrub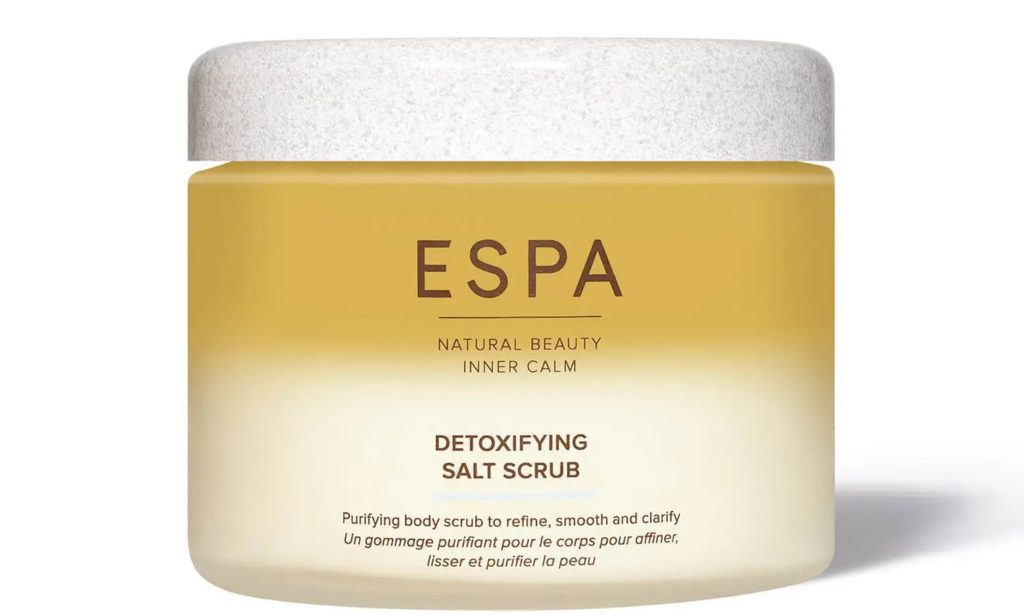 Refine, smooth and clarify your skin to receive intense moisture and remove dry, dull skin with this product from ESPA. It contains natural sea salts, grapefruit, cypress, eucalyptus and sweet almond oil. The fragrance is 100% natural and uplifting. Use one or twice weekly for best results.
MALIN + GOETZ Peppermint Body Scrub
With antiseptic qualities and a zingy aroma, the peppermint in this scrub uplifts, while the inclusion of pumice and bamboo enables gentle exfoliation. It takes the form of a foaming gel that's suitable for even sensitive skin and frequent use (twice or three times weekly).
AESOP Geranium Leaf Body Scrub
This blend from celebrity favourite brand Aesop helps prevent ingrown hairs post-wax and shave. A follicle-stimulating exfoliator, it makes use of geranium leaf to disinfect the skin, as well as bamboo's soft abrasion properties, with mandarin to freshen and prepare the dermis for deeper hydration
MID/NIGHT 00.00
100% natural, mid/night 00.00 contains brown sugar, jojoba, rosehip oil, argan oil and bergamot oil. Suitable for all skin types, the sugar particles melt when added to water, at the same time as the vegetable oils are released, leaving skin clean and soft.
DERMALOGICA Thermafoliant Body Scrub
Toning and conditioning, Thermafoliant operates with a dual action and contains botanical extracts. Indian bamboo stem, papain, lactic acid, natural sea salt, bio-lipids, licorice, white tea, coffeeberry, chamomile, tea tree and grapefruit peel have all been used in its creation. Together they help to protect and strengthen your skin barrier, infusing it with antioxidants.