A Flagship Retreat
Opened in June 2020, the stunning property serves as the company's flagship health and wellness retreat. It comprises a 5,000 sqm state-of-the-art medical spa, a gym, pool, sauna, steam room, cryo chamber, 97 treatment rooms and 97 bedrooms, as well as dining spaces and 20000 square metres of grounds. The Chenot Palace's sublime location – with its clean, refreshing mountain air and mild climate – invites its guests to dip into the local landscapes. Guests can boost their fitness and well-being with some wild swimming, paddleboarding, kayaking, Nordic walking, hiking, tennis or cycling. The serene natural surroundings, combined with the comprehensive Chenot Method, set the scene for a transformative journey of self-discovery and rejuvenation.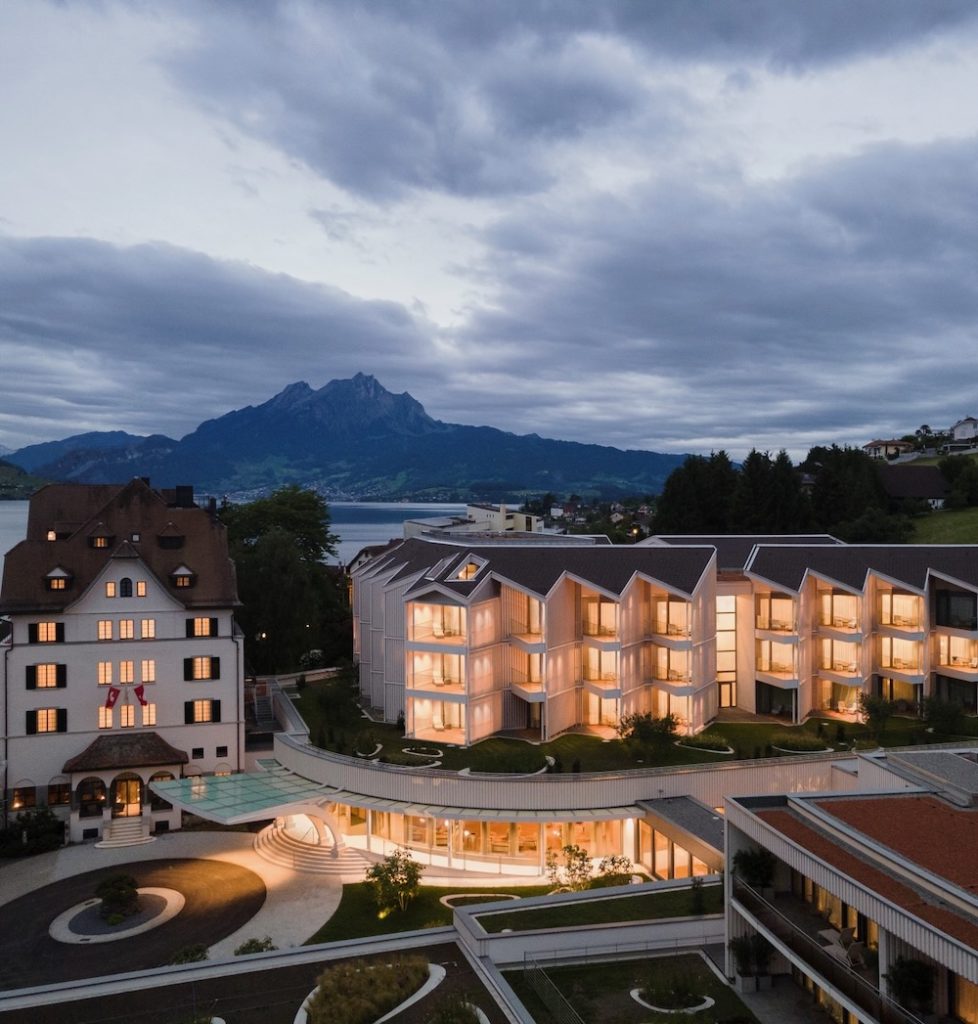 Art and Design
The palace itself is a masterful blend of traditional Swiss architecture dating back to 1875, and contemporary design in the form of an extension by architect Davide Macullo. Interiors – crafted using natural materials – exude a sense of tranquillity, with minimalist aesthetics and warm tones that create an atmosphere of harmony and relaxation.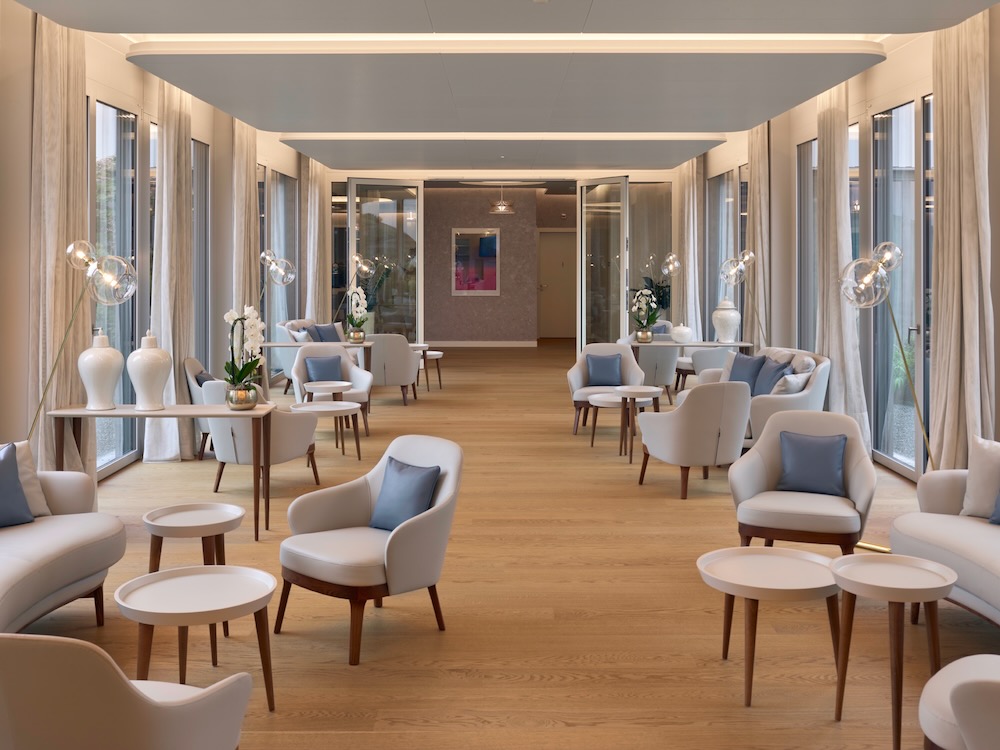 There's an emphasis on natural light throughout, with lake and Alpine views framed through the windows, decorative forest motifs and hand-carved ceilings in the spa. Macullo's own artwork, alongside a carefully curated collection from nine young native artists, can be viewed throughout the Palace. Bedrooms range from singles to suites, with features such as panoramic terraces, balconies, freestanding tubs, zen gardens and sleep technology.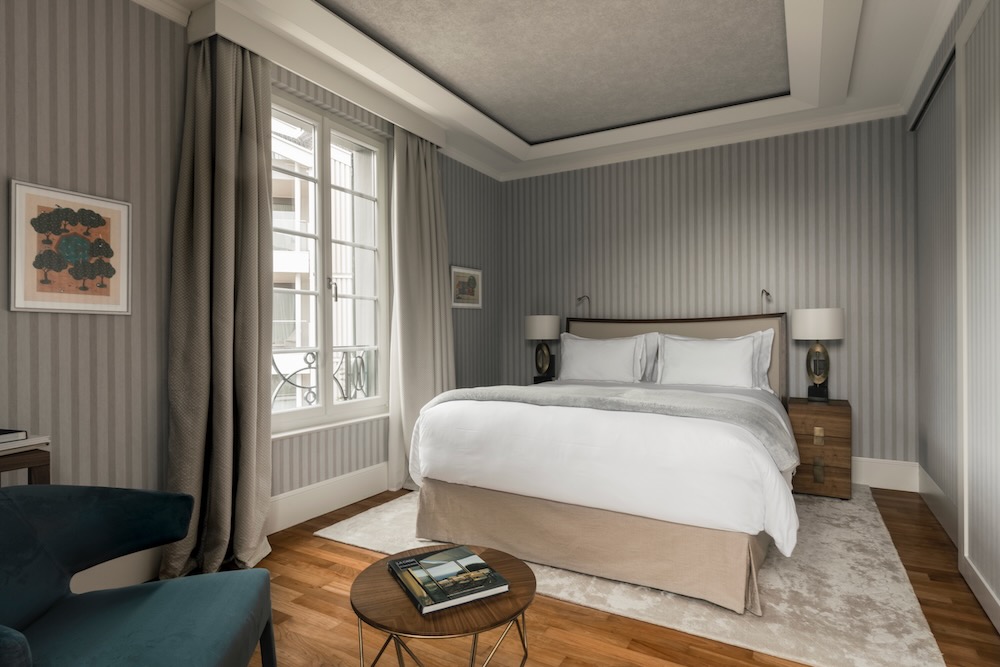 The Chenot Method
The "founding father of the wellness movement", Henri Chenot has been an advocate for a more holistic approach to health since as far back as 1974, when he founded his company. A pioneer in this field, he developed the Chenot Method five decades ago with a focus on proactive prevention through scientific research. The Method looks at biomarkers in the body to personalise a treatment plan — a practical framework for resetting and promoting health. The Chenot company is now led by Dr George Gaitanos, Chief Operating and Scientific Officer, who develops the programmes, alongside Ivana Sgheiz, CEO and GM of CPW.
Aim and Approach
Recognising the need and desire to live healthier for longer, the brand integrates health and wellness artfully. Rather than treating disease and symptoms, it takes the aim of helping individuals to adapt and develop high levels of functionality, become more resilient and experience increased vitality. How is this achieved? Through innovation, technology, evidence-based treatments, transformative products, precision medicine, Traditional Chinese healing, the finest hospitality and an authentic approach. And it's why Chenot has built a reputation for creating the world's leading wellness centres and award-winning programmes.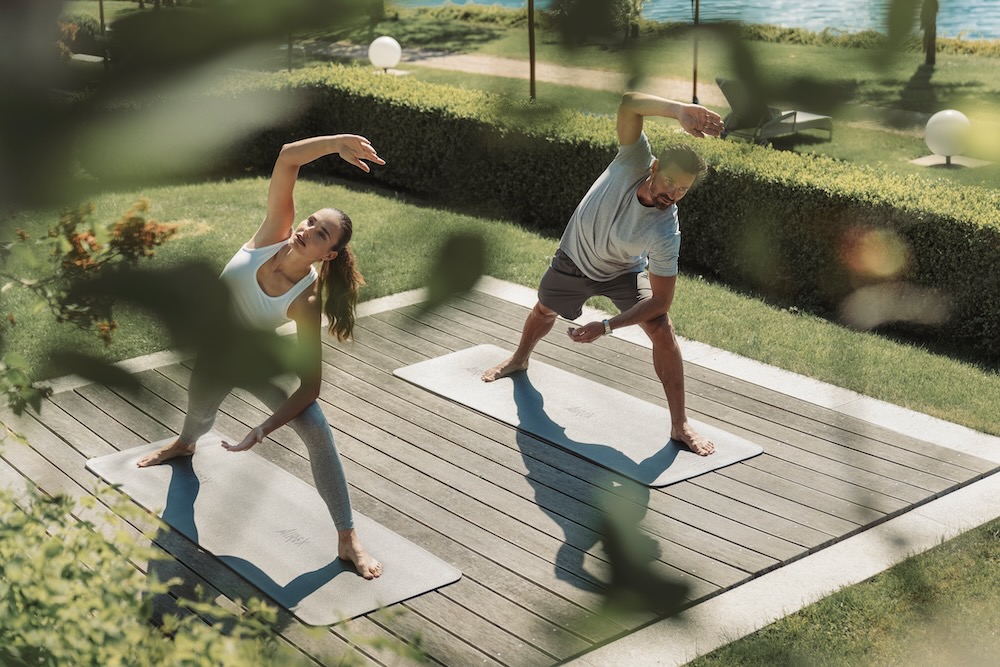 Programmes at the Palace
There are three programmes to choose from at the Chenot Palace Weggis, each designed for a minimum of a one-week stay and developed on the core principles of the Chenot Method. The Chenot Diet, daily Hydrotherapy (hydro, phyto mud wrapping and hydro jet), daily energetic massages with cupping and bioenergetic treatments are key tenets of every programme, enhanced by comprehensive diagnostics and consultations. Cryo, Photobiomodulation, Neuro Acoustic Deep Relaxation, Anti Gravity Training, HRV Biofeedback training and other methods are also implemented as appropriate, with treatments based on the principles of hormesis (where short controlled doses of stressors are used to activate ancestral survival pathways, making the body more resilient and adaptable to future stress).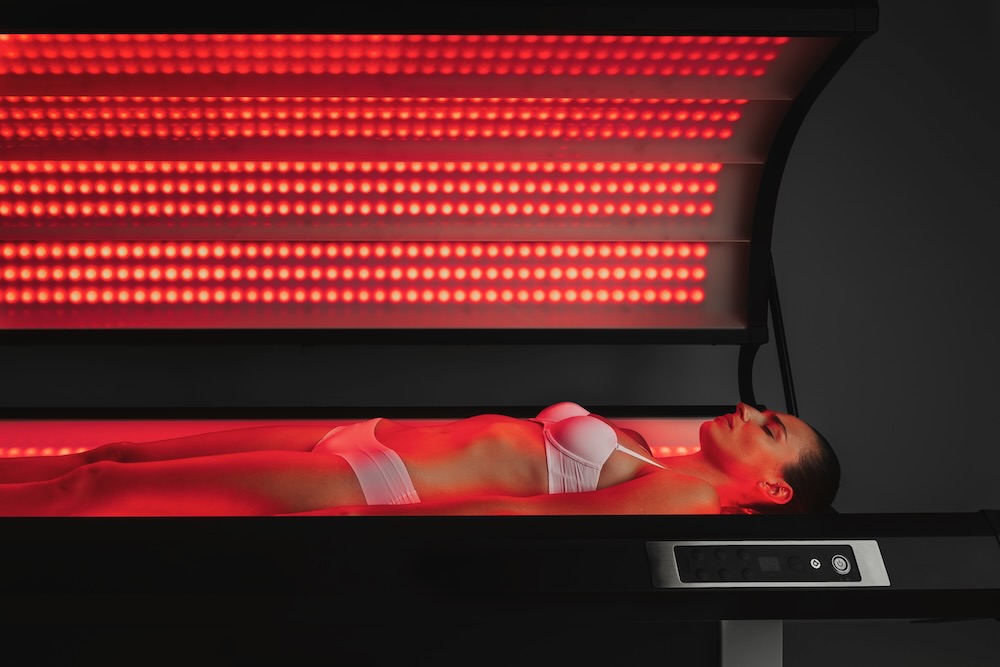 The Chenot Diet
This fast-mimicking diet is an integral part of the Chenot Method. It plays a significant role in activating the body's self-healing mechanisms, in parallel with medical treatments. Emphasising anti-inflammatory, anti-oxidant, plant-based, organic and alkaline whole foods, the menus at the Palace have been prepared in collaboration with nutrition author, Chenot Group co-founder (and Henri's wife) Dominique, along with nutritional scientists. Guests enjoy haute gastronomy that's imbued with cutting-edge science and informed by decades of research. And from October 2023, some of the diet's recipes will be available to make at home, with the launch of a new 'Detox at Home' Cookbook to promote healthy ageing.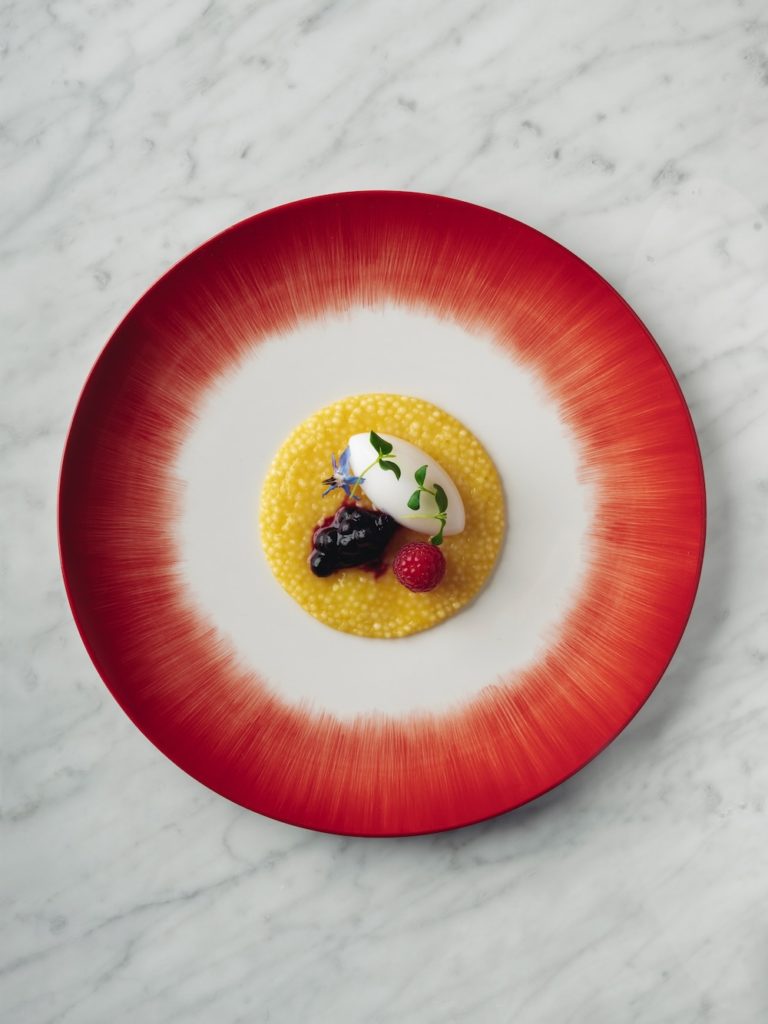 The Dining Room and Tea Lounge
Recognising the vital role of nutrition in maintaining optimal health, the on-site restaurant offers a culinary experience that is both nutritious and delicious. The menu is carefully crafted to complement the Chenot Method, with a ground-breaking approach that takes into account low-density calories, acidity, low temperatures and moisture content. Like the Dining Room, the Palace's Tea Lounge provides blissful lake and garden views. Here guests can enjoy herbal infusions, green teas and mocktails containing beneficial properties.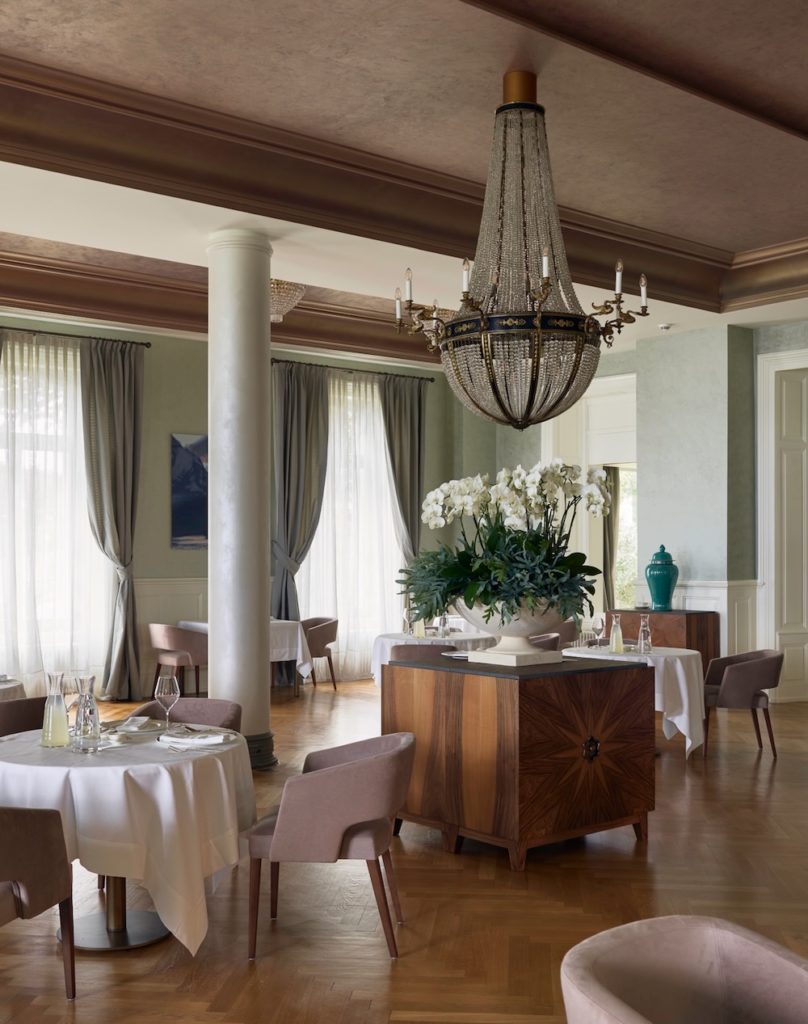 A week's stay at Chenot offers a cleanse and reset, a time to replenish lost energy — many clients visit once or twice a year as a regular personal investment in their well-being. Chenot Palace Weggis is much more than just a luxury wellness retreat. Rather it's a sanctuary that fosters a modern approach to health. Whether seeking to improve physical vitality, mental clarity, or emotional balance, Chenot offers the tools, expertise and nurturing needed.