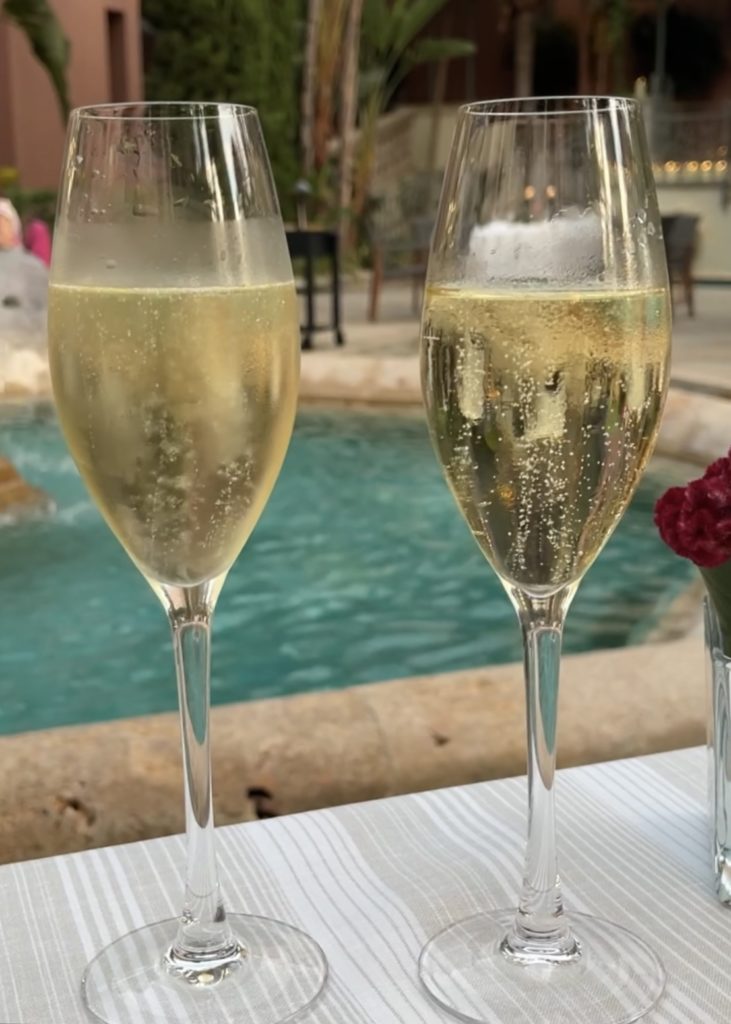 La Veranda at Anantara Marbella has a magical setting, around a classical marble fountain, illuminated pools, and secluded amongst towering cypress, gently swaying palms and richly planted sub-tropical gardens.
Intricate lanterns light the way to the La Veranda, where tables are set with linens, fresh flowers, and small lamps, surrounded by candles and just the sound of the fountain.
The menu is inspired by the classic dishes of the hotel's 20-year history. Hard to believe that such a magnificent building, which is so evocative of a Tuscan palace, is only two decades old, yet over those years dishes have become legendary and at La Veranda guests can indulge in classic dining.
It's an elegant, nostalgic, and beautiful culinary experience, created by the kitchen of chef Santiago Altuna. I chose the classics! First plate of Foie Gras Mi-Cuit, , some perfectly prepared local prawns, the Simmental beef chateaubriand, with the velvety bearnaise, and to end, well the Crêpe Suzette of course! It's the kind of gloriously indulgent classic menu that is hard to find these days which makes the experience even more special.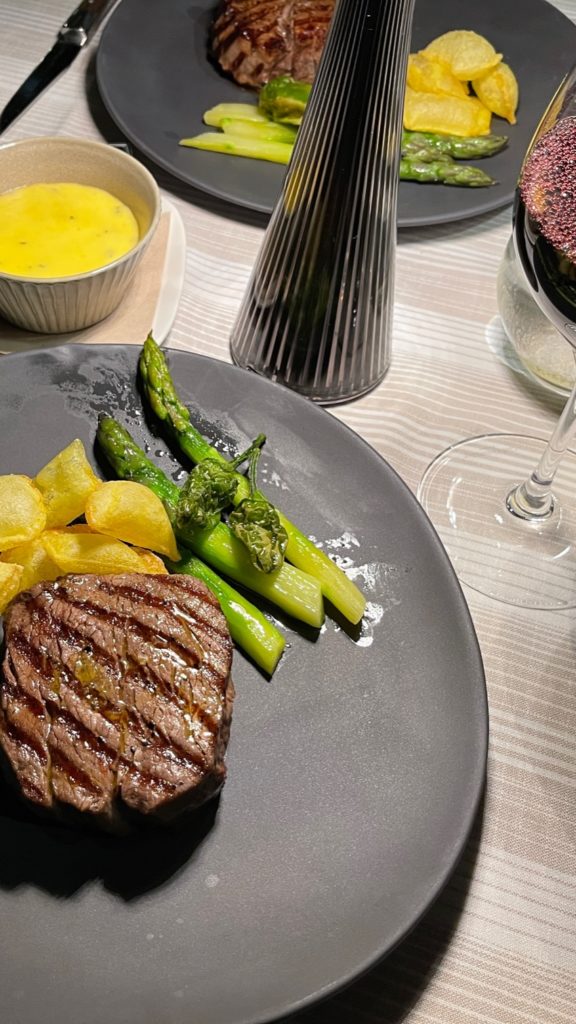 Fine Dining
The gastronomic offering of Villa Padierna Palace has been enhanced with the global perspective of Anantara, a refined, ultra-luxury hospitality experts that have brought the renowned 99 Sushi Bar & Restaurant to the property, reimagined the magnificent La Loggia Mediterranean restaurant, and created a whole new seaside culinary experience at the Beach Club
You read The Luxury Editor profile review of Anantara Villa Padierna Palace Benahavis Marbella Resort here.
The hotel is luxurious is the elegant, classic way, with generously proportioned guest rooms and suites, with antiques, lavish travertine-marble bathrooms and private guest villas set in the grounds.