February 1947: the fashion world is shaken up, dazzled by the 1st Christian Dior runway show, still known today by the name "New Look".
Dior Forever Couture Perfect Cushion – New Look Limited Edition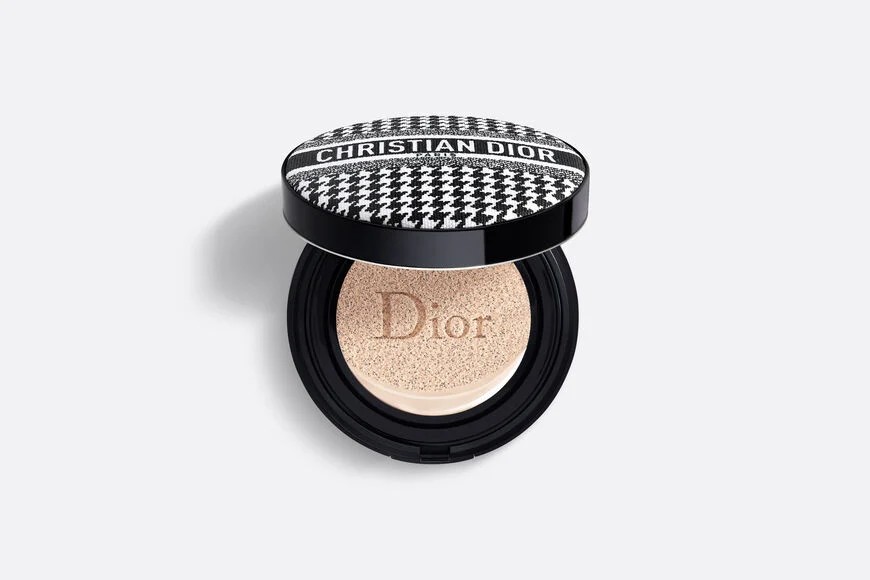 Reinvented in an ultra-desirable limited edition, the Dior Forever Couture Perfect Cushion foundation is experimenting in its turn with a "new look". Decorated with the iconic houndstooth pattern of the House of Dior, the New Look limited edition comes in the two finishes: luminous matte and intense glow. Dior Forever Couture Perfect Cushion is an ultimate couture accessory, with it still being refillable and also as travel friendly as ever.
This foundation combines a perfect complexion with 24-hour wear, while providing long-lasting freshness and hydration to the skin. The complexion is smoothed and evened out; the skin's texture is refined. Enriched with wild pansy flower, this Dior foundation with a high SPF protects the skin and improves the quality of the complexion.
Rouge Dior – New Look Limited Edition
It's the iconic Rouge Dior lipstick's turn to experience its own "new look" by reinventing itself in an ultra-desirable limited edition, with the emblematic couture houndstooth motif that dresses the case and the stick of the lipstick. The case of the New Look limited edition is also refillable so you can replace it with the Rouge Dior refill of your choice.
Enriched with natural-origin floral extracts, such as red peony with its protective properties, the Rouge Dior lipstick enhances the lips with an intense, long-wear colour with a satin, velvet, matte or metallic finish depending on the chosen shade.
Gris Dior – New Look Limited Edition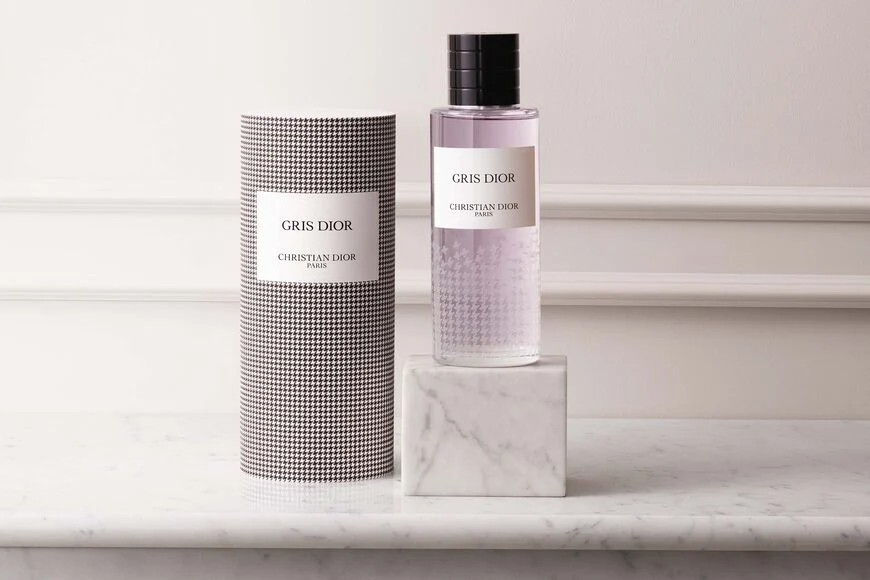 For the new limited-edition New Look collection, the houndstooth pattern bestows its timeless couture elegance upon Gris Dior, the iconic fragrance from La Collection Privée Christian Dior. It represents the meeting of two timeless Dior codes of style: the colour grey, given olfactory expression in this clean, pure scent, and the famous black-and-white graphic pattern that has continuously graced the Dior collections.
The olfactory translation of a colour dear to Christian Dior, a distinguished fragrance with a now-iconic signature, a creation that wavers between the Dior heritage and contemporary modernity, a remarkable trail. Like a couture manifesto, the houndstooth pattern adorns the fragrance bottle and case.