Recently when looking after my dog nephew, Preston, I needed a venue to meet friends that was a little more sophisticated than a pub, but also dog friendly. Potentially an impossible aspiration, until I was told that all the bars at the Red Carnation Hotel group welcomed dogs. We settled on the Cavalry Bar at The Rubens, due to its easy proximity to Victoria.
On arrival we, well actually mainly Preston, were greeted like minor celebrities. A charming doorman swung the heavy doors open and helpful staff ferried us to our table in the bar. The Cavalry Bar has been recently refurbished and there is a homely yet sophisticated feel to the bar with deep maroon leather couches and comfy red and rainbow striped velvet upholstered chairs. The regal feel to the room is no coincidence given that the Ruben's neighbour is Buckingham Palace, on the opposite side of the road.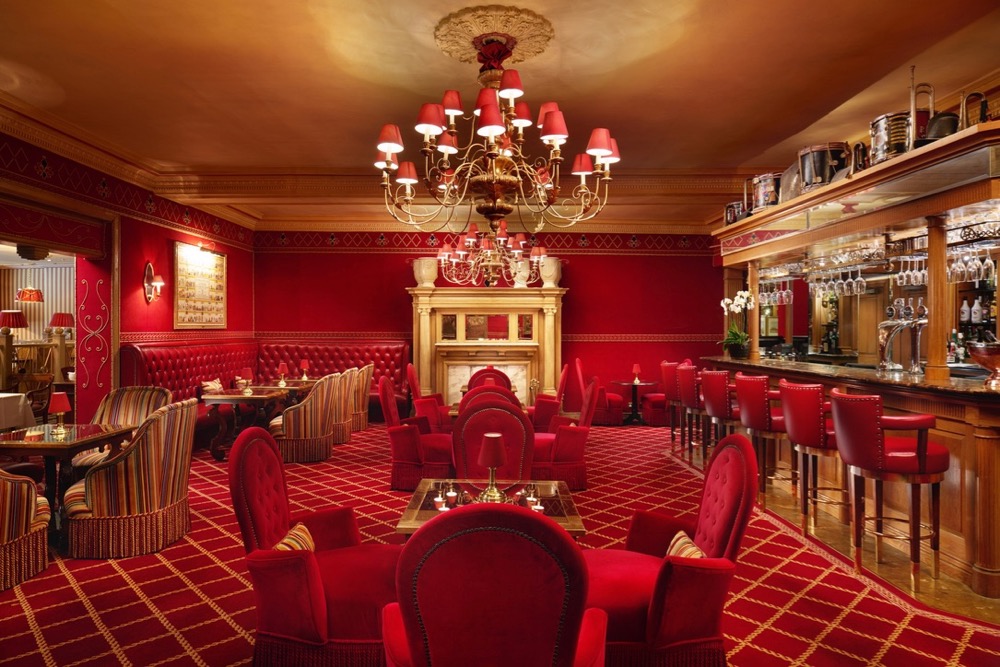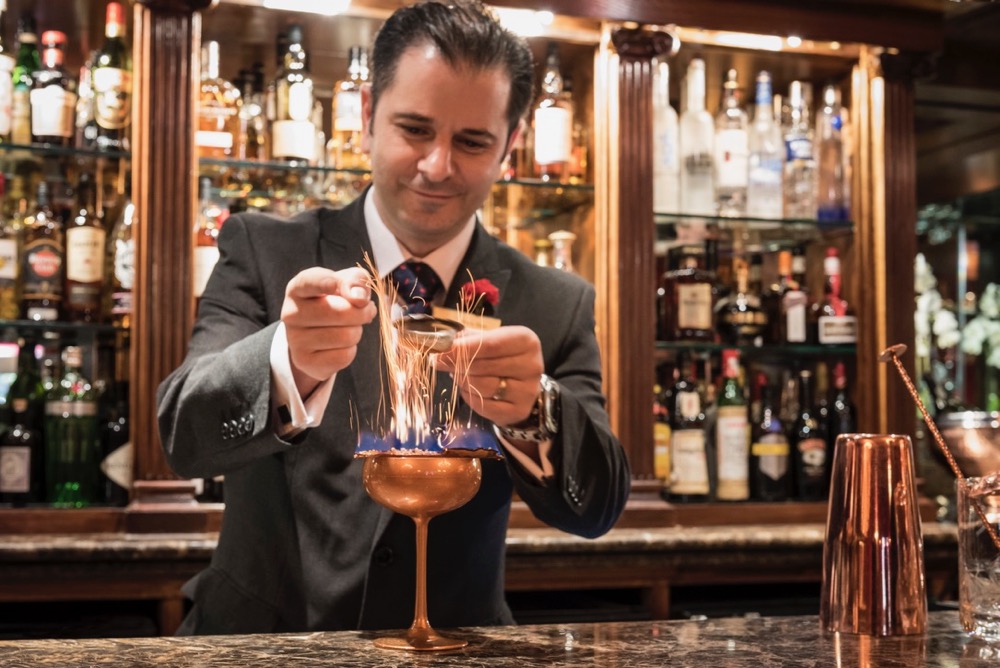 As we were handed the extensive drinks menu, silver bowls were being placed down for Preston who was already looking like the canine equivalent of the cat that got the cream. No sooner than we had placed our order for our champagne cocktails, a waiter appeared with a silver tray offering Preston the choice of Pawsecco, wine for cats and dogs or Bottom Sniffer, a beer for dogs (both non alcoholic so your dog can still guide you home in a straight line). After an inquisitive sniff, he seemed to favour the doggie beer. Meanwhile our cocktails named after Kate, Duchess of Cambridge had arrived. This appropriately glamorous looking drink is a mix of Absolute Vodka, Raspberry Liqueur, Lanson champagne and passion fruit. It was delicious.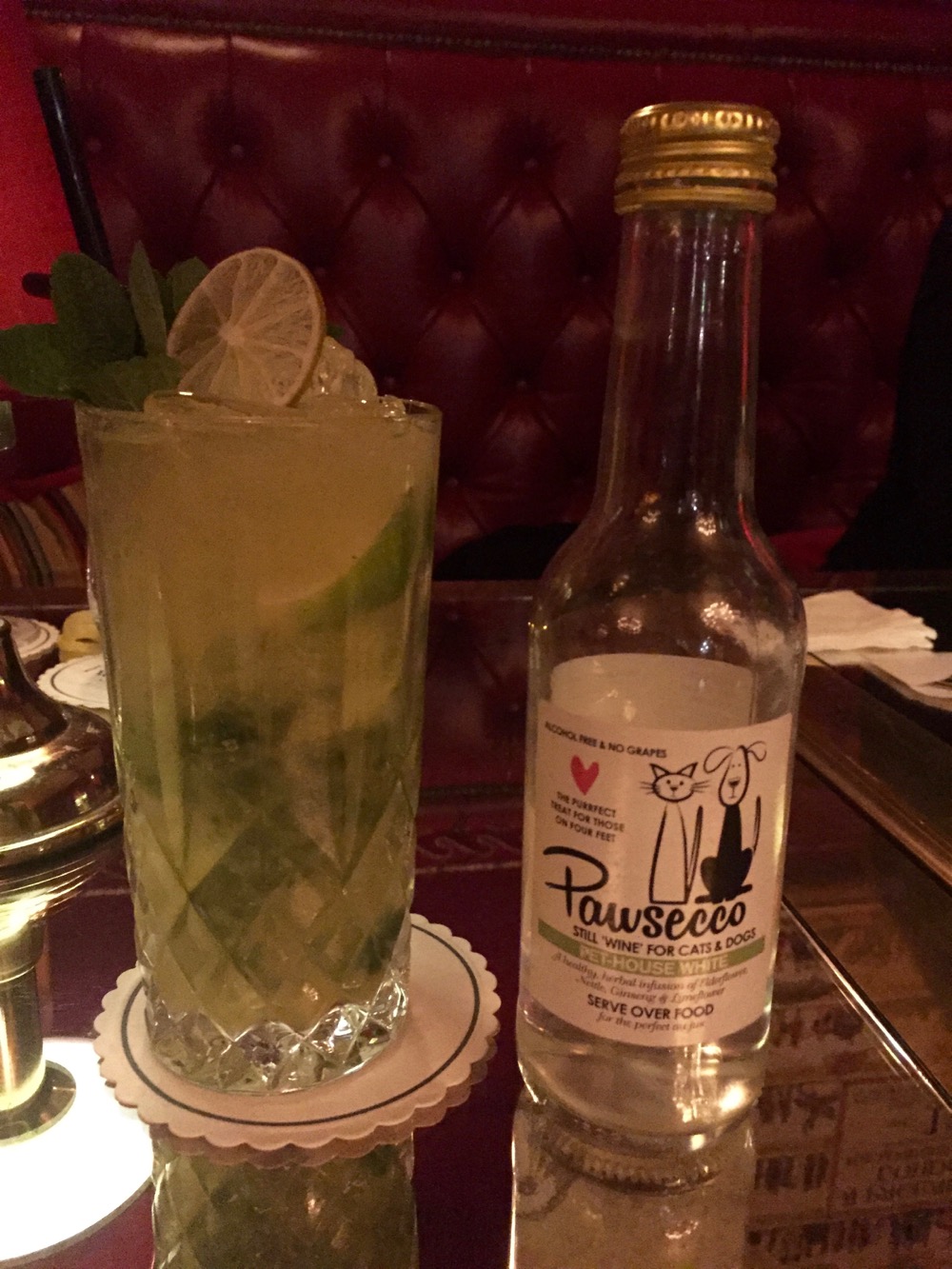 Preston's tail went into turbo mode as our attentive waiter appeared back with the silver tray, this time offering three beautiful doggie cup-cakes, complete with tiny dog bone decoration, presented like they had just arrived from the set of the Great British Bake-off. Preston would have probably wolfed them down in one had he been allowed, but we decided to hand them out over the course of the evening and we were given many 'paw' high fives in return from a very happy dog.
The doggie cup-cakes had whetted our human appetites and we chose a delicious selection of bar snacks including succulent monkfish scampi, blue cheese croquettes, very tasty Cornish crab cakes and sundried tomato dough balls with a delicious feta and dill mayonnaise. In addition to these bar snacks all patrons are given a generous complimentary selection of olives, mixed nuts, crisps and twiglets with their drinks.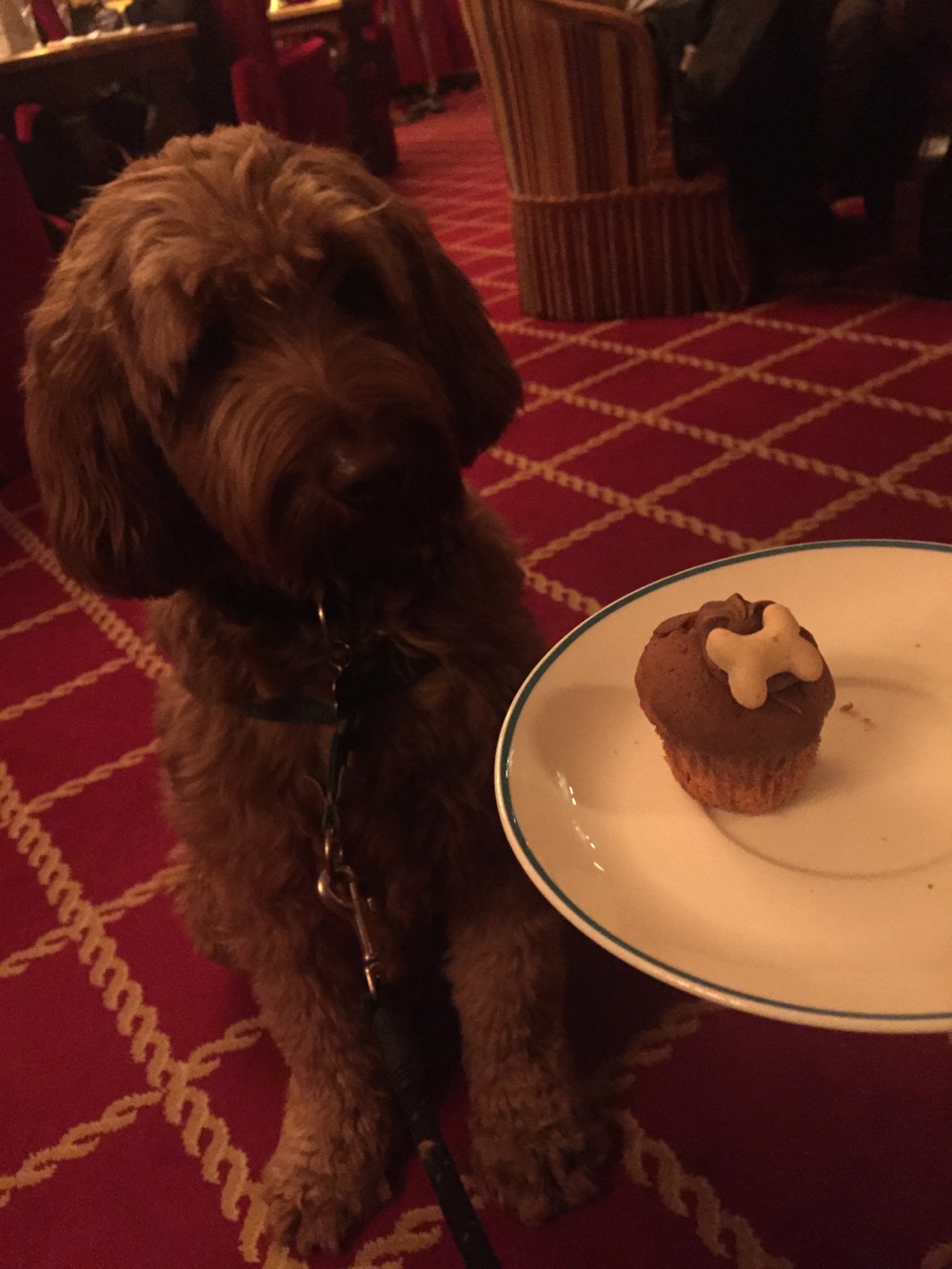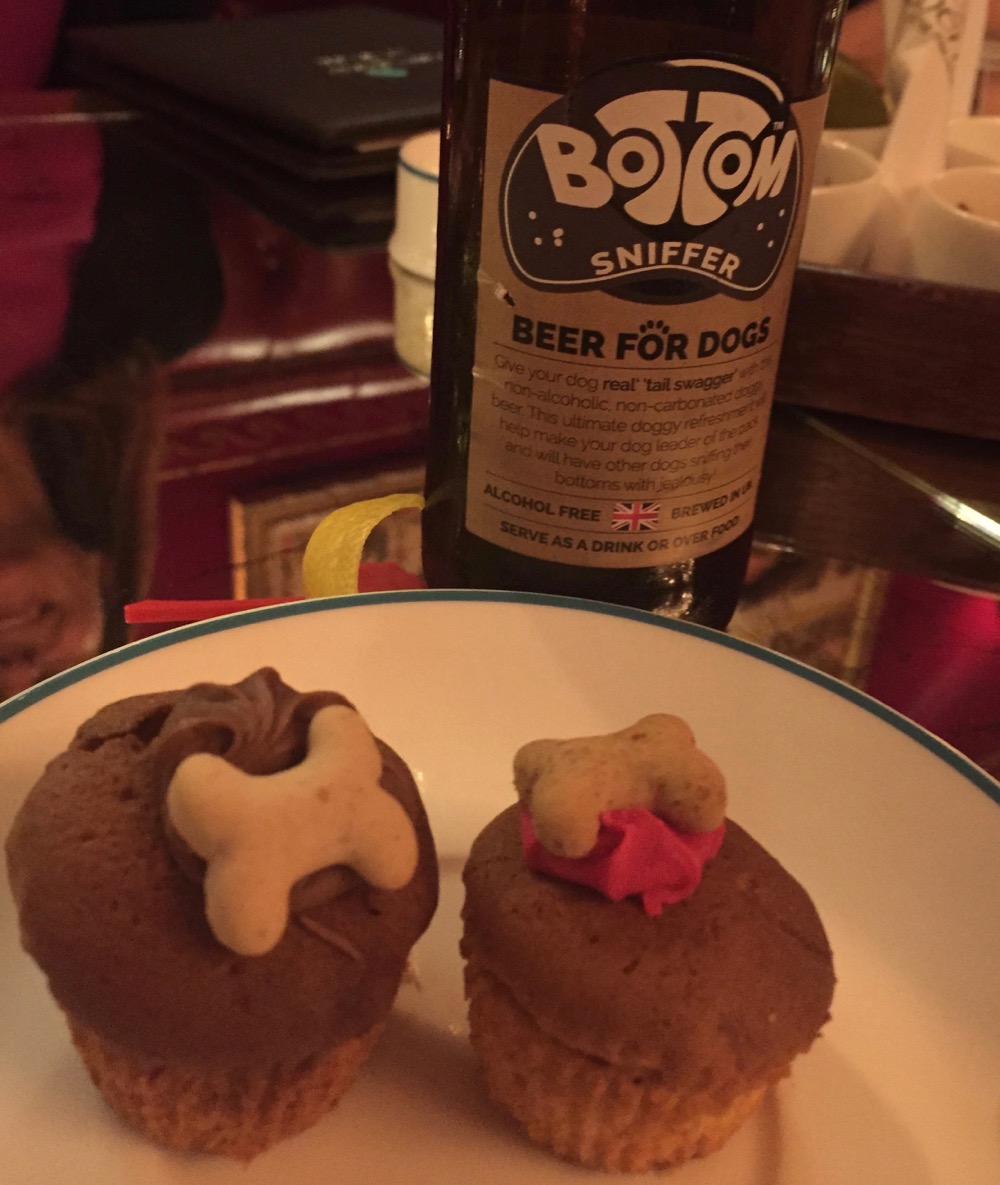 We were lucky enough to be at the bar on the night that the beautiful Sourya was singing. Serenading guests with a repertoire of well-known classic tunes from the past few decades, it was a lovely addition to the evening. There was a mutual admiration between Sourya and Preston, and I believe he was pretty chuffed to make it onto her official Instagram page. Sourya performs at the Cavalry Bar six evenings a week evenings between 6.30 and 10.30pm.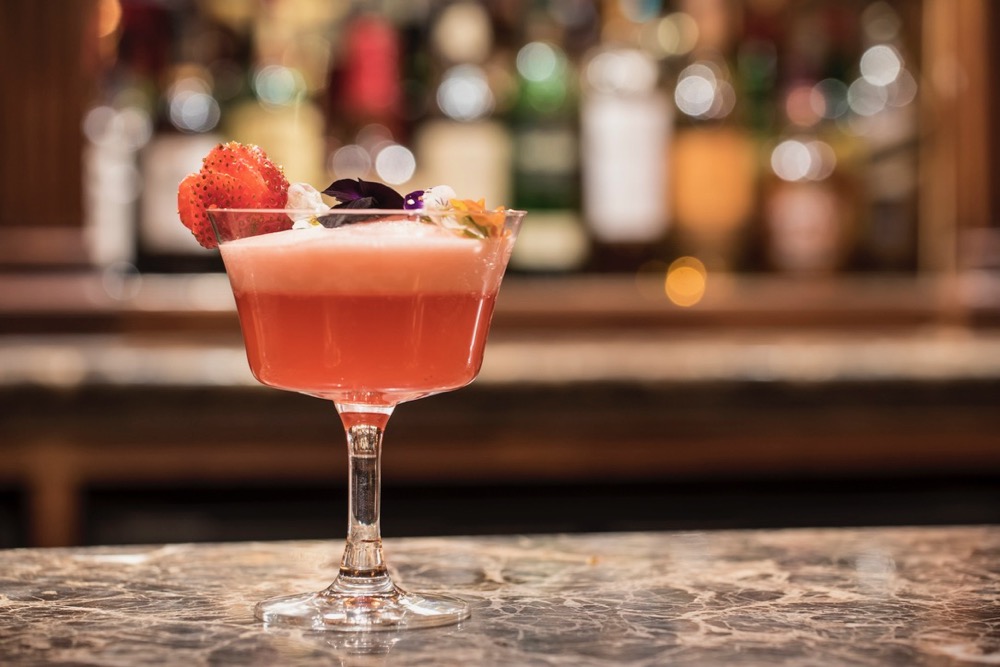 With Preston content and comfortably dozing under the table, we decided to order another round of drinks including an exotic passion fruit mojito served long in a crystal glass, a beautifully crisp Chablis Domaine des Malandes and a glass of champagne. The wine list at the Cavalry Bar is more than ample with a good selection of wines from the Bouchard Finlayson winery in South Africa, a sister property of the Red Carnation Hotels. There is also a good selection of champagne and sparkling wine. However, it would be remiss to visit the Cavalry Bar and not indulge in one of the fabulous cocktails, whether that be a classic martini or a regal Prince William combining VS brandy, peach liqueur and Lanson Champagne or a Ruben's signature such as Ruby Red with Remy Martin VSOP, Chambord and Rooibos tea.
Preston and I had a wonderful evening at the Cavalry Bar, we both walked out with a bounce to our step having been thoroughly spoilt by the lovely team at The Rubens. It is the perfect place to go for a special night out, a pre-dinner or theatre drink and (I may be getting old) an acoustic ambience where you can actually hear your companions speak.
Plus, I can't recommend it enough as a special treat for dog owners, where they can enjoy a special evening with their your four legged friends.
Prices
Cocktails at the Cavalry Bar are £16, Wine starts from £9 a glass and Champagne at £18 a glass. Bar snacks served in the evening start from £6 and stone baked pizza and panini's are also on offer from £16.
All Red Carnation Hotels also allow dogs to stay for the night and special packages are available for VIPs (Very Important Pets) including a dedicated pets menu. For further details visit www.rubenshotel.com/about/pets
For more information visit www.redcarnationhotels.com