The familiar Bee Bottle has been around for over 17 years. But it is now more sustainable and refillable, reformulated to contain up to 95% natural-origin ingredients. Currently available in global travel retail, it shows LVMH-owned beauty and fragrance house Guerlain's commitment to eco-innovation.
A Guerlain first
In this new recipe, Aqua Allegoria has been made exclusively with alcohol from organic farming. It's a type of beetroot alcohol produced in Chartres, France and farmed using environmentally-friendly agricultural methods. Additionally, the brand has ensured that all supply chains include traceable raw materials that are renewable and protect biodiversity.
The fragrance house's suppliers are controlled by the independent organisation Union for Ethical BioTrade (UEBT), of which Guerlain has been a member since June 2021. Now 100% of its 40 key raw materials are produced via sustainable supply chains.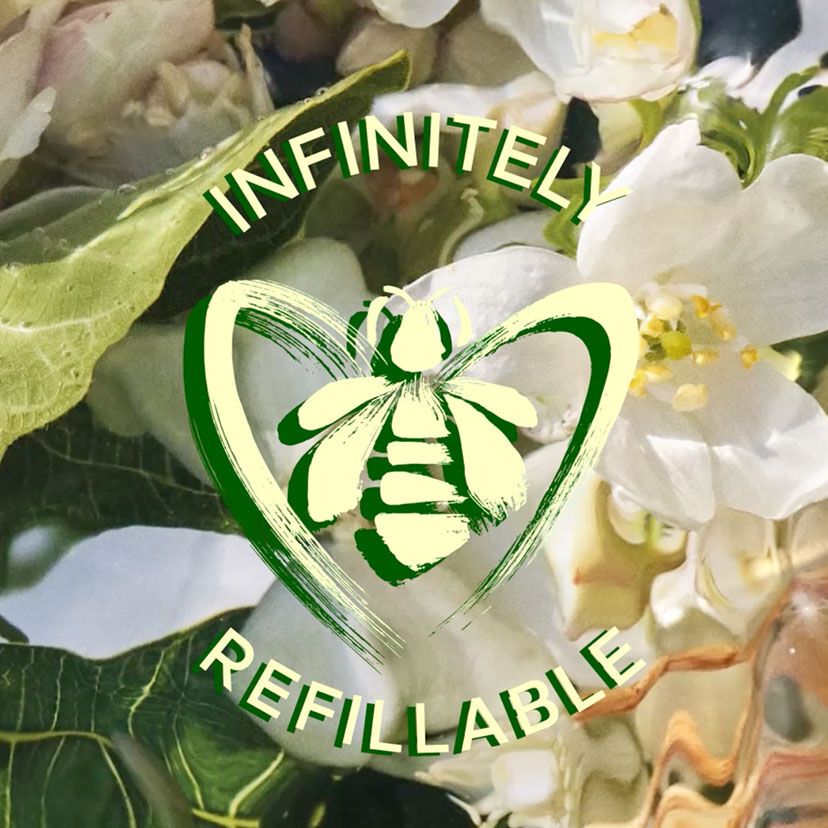 Minimising carbon emissions
The brand's signature Bee Bottle has been redesigned into a refillable format made with 15% recycled glass. Its golden hardware has been optimised with an enhanced spray nozzle and a 200ml non-drip refill, making it compatible with Aqua Allegoria's 75ml and 125ml formats. This version minimises carbon emissions by -60% as opposed to the previous version, reducing glass use by -24% and plastic use by -44%.
The World Is Our Garden
Guerlain has worked with the photographer, activist and author Arthus Bertrand to create a campaign film entitled 'The World Is Our Garden'. An acclaimed environmentalist, Bertrand is the author of 'Earth from Above' and Founder of the GoodPlanet Foundation — an organisation Guerlain had previously partnered with, to raise awareness among younger generations about bee protection and conservation.
The film highlights the beauty of French seasonal flowers and the 'slow flower' approach of seasonal, locally-sourced blooms in France, that respect natural biorhythms. The campaign is part of the wider 'Sustainable Board' project, which supports the strategic deployment of Guerlain's sustainable and biodiversity actions. Is taking the lead on the campaign, with Bertrand as its Honorary President and a committee of 13 sustainable development experts.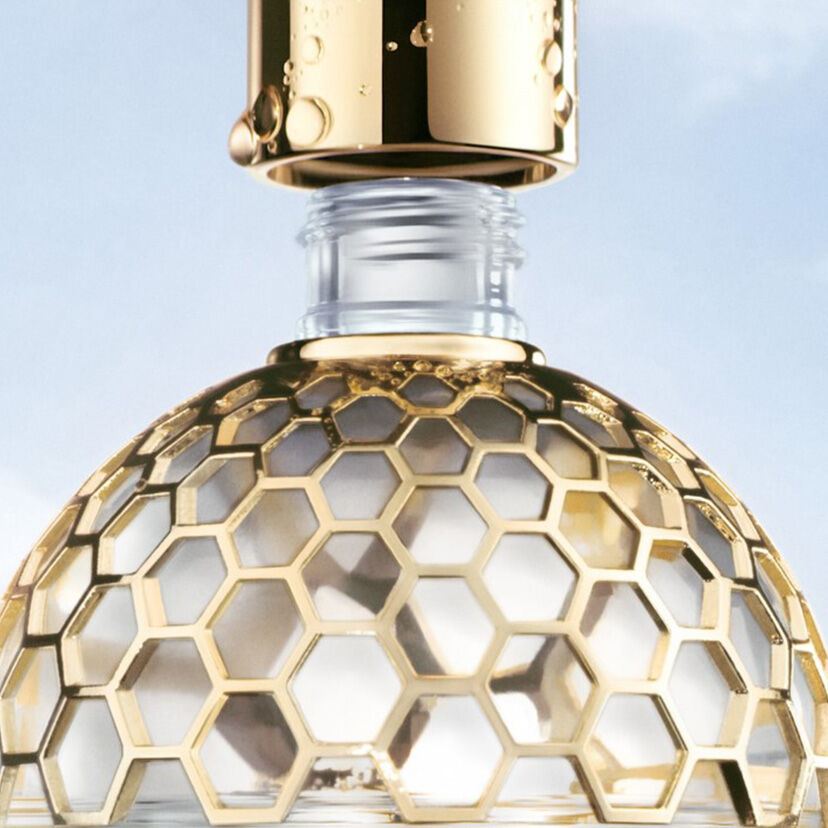 Introducing Nerolia Vetiver
And that's not all. Aqua Allegoria has launched a new scent, Nerolia Vetiver — an ode to the Mediterranean, inspired by the aromas of the island of Ischia in Naples. Calabrian Neroli heart notes are at its core, opening with zesty petitgrain and basil top notes, with fig accord and vetiver base notes. Created by Guerlain Master Perfumers Thierry Wasser and Delphine Jelk it contains over 95% natural-origin ingredients.
The arrival of Nerolia Vetiver brings the total of fragrances in the Aqua Allegoria line to 13; Nettare Di Sole, Flora Salvaggia, Rosa Rossa, Flora Cherrysia, Pera Granita, Granada Salvia, Mandarine Basilic, Pampelune, Bergamote Calabria, Orange Soleia, Herba Fresca and the Bergamot Shower Gel and Body Lotion.
Jelk said of the new scent: "We designed the fragrance around this very green, very floral, truly delicious Calabrian Neroli. Nerolia Vetiver is, first and foremost, an infatuation with Calabrian Neroli. It is the love of Italy, its landscapes and its art of living. It is La Dolce Vita!"
Images © Guerlain