Handmade in England and sold on Savile Row, Bennett Winch's luggage products are rugged and practical, yet soft and refined. And now the brand, founded in London, brings a collection crafted using fully waterproof fine Italian suede, complemented by its signature veg tan Tuscan leather trim and solid brass British-cast hardware. Built for a lifetime of adventure, each piece represents timeless quality.
About Bennett Winch
As we seek to buy less but buy better and to source products from close to home, Bennett Winch's philosophy is right on track. Each item of luggage and bag is handmade in England employing traditional skills and materials but engineered to meet the demands of a 21st-century world. It was conceived to fulfil a need that lay unmet – products the founders wanted and needed, but could not find. Rather than catering to seasonality, they focus on longevity, with a close-knit creative crew. Together, they design, make and fully test the products, shoot the campaigns, compose the music and write the scripts. It's a personal journey that results in personalised products you won't find anywhere else.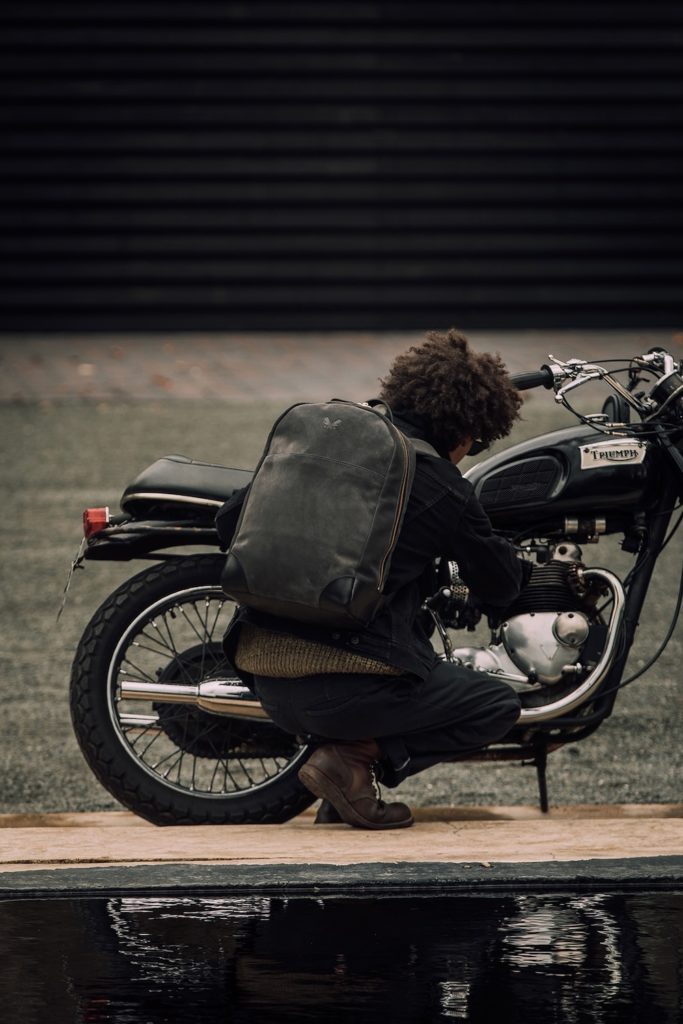 A place on Savile Row
The landmark street – renowned as the UK's top location for tailoring and fine wearables – was chosen for Bennett Winch's new 600 sq foot flagship store. And the area's heritage shines through in the decor with rare vintage furnishings chosen to pay homage; there's a bespoke central workbench (inspired by antique drapers tables) and a 1920s tailor's mirror. Being fortunate enough to create their own bespoke space from scratch, the team were able to bring their existing philosophy and design codes into its build, with a focus on function and material integrity. This was achieved with a team of exceptional craftspeople, who have created features such as seating upholstered in the same grade one Italian leather used in the Bennett Winch luggage collection.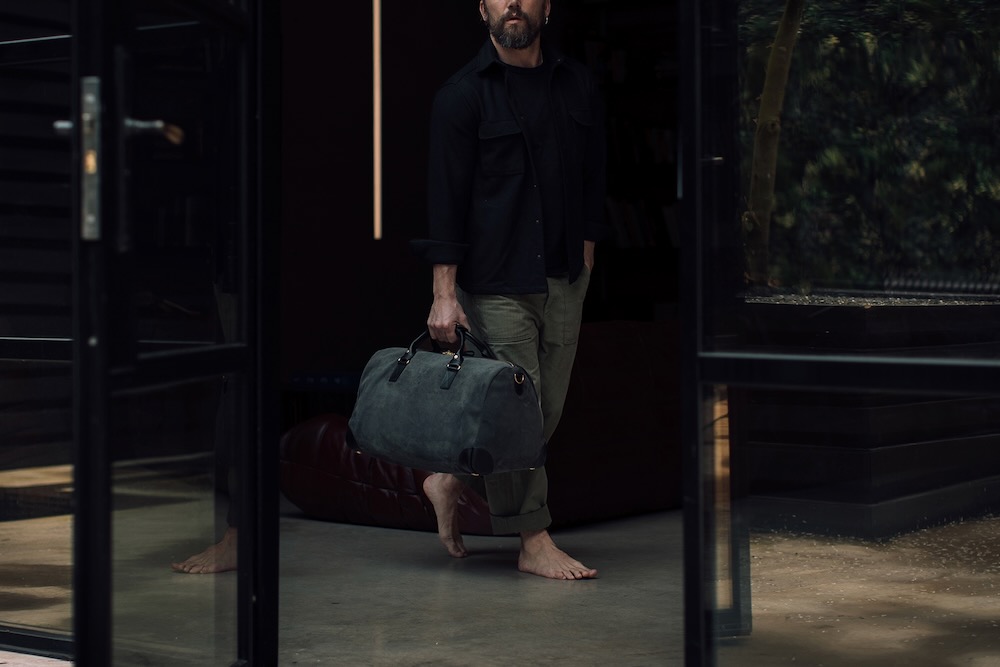 Storm grey suede
This new material has been in the making for a long time. Working together with their Italian partners, Bennett Winch undertook very many rounds of sampling and development to come up with the latest textile – a completely waterproof suede. The material is hide-moss backed and treated to repel moisture and perform perfectly, whatever the weather may throw at you, wherever you find yourself in the world. And this unique character of medium temper napped suede brings a stunning aesthetic to the new collection, which is much about style as it is about substance.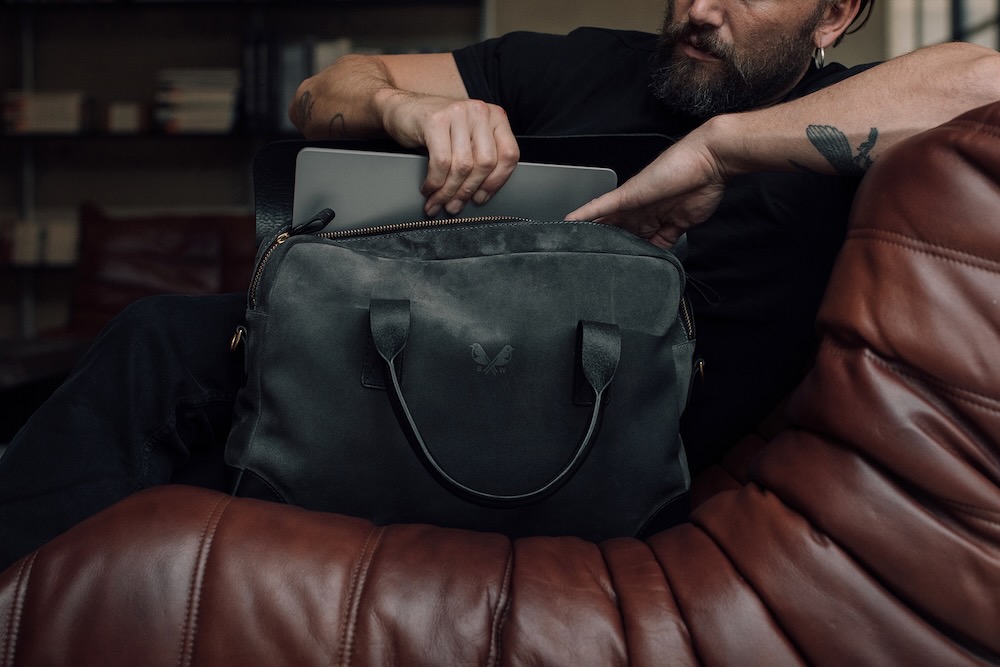 Designed with the discerning minimalist in mind
Minimalism is key to the range, ensuring each item is an evergreen classic, forever in fashion and ably pairing with any look or style. The full collection amounts to over 60 pieces ranging from the ever-popular Suit Carrier Holdall and signature Weekender, to Watch Rolls, wallets and other small leather goods are available online or in-store. Visitors to the new Savile Row destination boutique will also be able to purchase desk mats, leather folios and other matching accessories. All of these are created using the finest raw products and made with expert hands.
A Lifetime Promise
Naturally, when purchasing an item designed for life, you want some reassurance that it will last. Bennett Winch is so confident in their products, they offer a no-quibble Lifetime Promise. In practice, this means that the brand will undertake any repair work your luggage, accessory or bag might need (the caveat being that it must have been purchased new and directly through the brand website or one of its official retail partners with proof of purchase). So while it's unlikely you'll ever need to use it, you have this assurance in place when making your purchase.
And, speaking of purchases, should you wish to take a closer look at the collection and buy any of its products, you can visit bennettwinch.com online, or pay a visit to the London store in person.