In a little over half an hour from the vibrancy of the Costa del Sol, one can be in the mountains of inland Malaga province; an area famous for its forests of pine, oak and chestnut trees, and charming white villages, the 'pueblos blancos.'
Gaucin is amongst the most well-known of these rural communities. It occupies a vertiginous location, within the Serranía de Ronda and at the beginning of the Genal Valley, an area of stunning scenery. Known as the 'balcony' of these mountains, the village affords cinematic views across the countryside down to the coast, the Strait of Gibraltar and across to north Africa.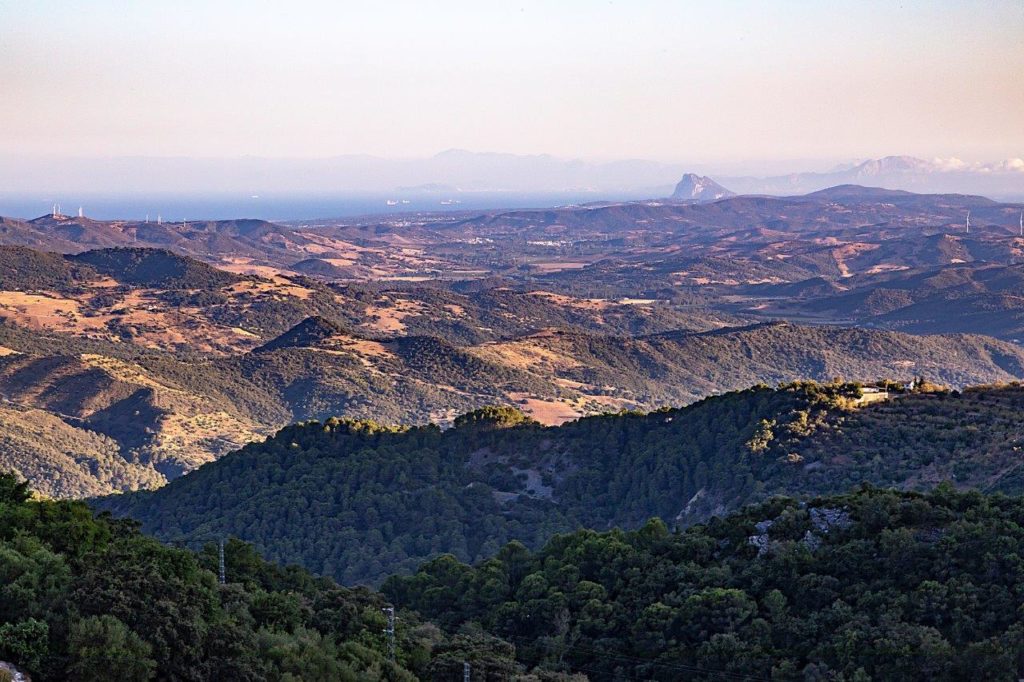 Rural Hotel
It is within the narrow streets of this authentic, Andalucian white village that visitors find La Fructuosa. This rural hotel has been given a new lease of life by owners Catherine & Daniel, who took over the property in 2017 and have since renovated it, making significant improvements.
Original from Belgian, this adventurous and creative couple, who once sailed for three years from France to Australia, have enhanced the property with not only with an extension, new rooms, and a spectacular roof terrace, but also with a new gastronomic offering.
Chef Javier Ruiz Vargas
Chef Javier Ruiz Vargas has joined the team, bringing international experience and creativity to the kitchen of La Fructuosa.
Originally from Malaga province, Chef Javier is passionate about the region's exceptional produce and his dishes highlight the rich diversity and quality of the area.
This autumn enjoy seasonal specialities including local venison with genal valley chestnuts, with a mushroom and berry sauce. Or choose the suckling goat with pumpkin, chickpeas, caramelised onion, and Moroccan gravy. Of course, rice is an traditional dish in Spain, and here one can expect a generous and sophisticated red shrimp and cuttle fish rice that's perfect for sharing.
The dining room is a delight. The original wine press, one of only three in the village remains, a striking, historical centre piece to the space. The garden terrace is a favourite too, shaded with quince trees and vines, and of course offering stunning Gaucin views.
In recent years, La Fructuosa has also established itself as a popular venue for live music, hosting a variety of local and international artists performing jazz, blues, classical, flamenco and pop. During summer, La Fructuosa is the place for balmy music evenings on the terrace; and in the winter, expect monthly tasting dinners in the dining room followed by concerts.
Art Gaucin
The village is renowned for its international artistic community of painters and sculptors and Catherine is an active member. Her studio is next door to the hotel, a fascinating space of colour, texture, and form. Yet this is not the only place where her art can be enjoyed.
Throughout La Fructuosa are pieces that bring vibrancy and creativity to the property.
Accommodation
A gourmet meal, a beautiful concert, time in the mountains, the reasons to come to Gaucin are compelling, so it makes sense to stay over. The hotel's 6 guest rooms provide welcoming and comfortable spaces, each with an ensuite bathroom. Design colour and style enhance the historic building and 4 rooms also offer remarkable views to where the Atlantic and Mediterranean meet, and where Europe also touches Africa.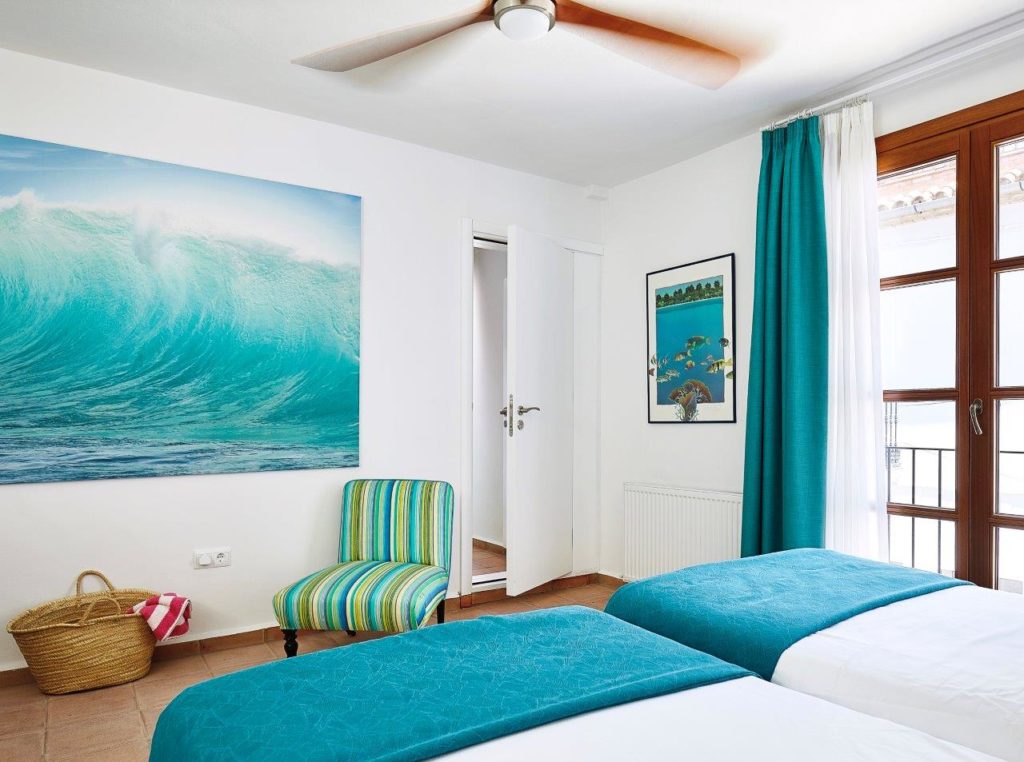 I really enjoyed my short mountain escapade to Gaucin. La Fructuosa immerses one into village life, and Daniel and Catherine are delightful hosts, offering genuine, heartfelt hospitality, supported by a small and caring team.