So here I am, posing and getting a photo in a public loo; not something I want to make a habit of, yet this restroom is special. I couldn't resist the temptation to get an Instagram in the glamorous bathroom of Leña Marbella, which has just been recognised as the most beautiful restaurant in the world!
Design Award
Yes, that's right, the Restaurant & Bar Design Awards 2021 (the Oscars for restaurant design) has awarded Chef Dani Garcia with the highest accolade of the restaurant category, recognising the outstanding design of Leña Marbella (interiors by Astet Studio).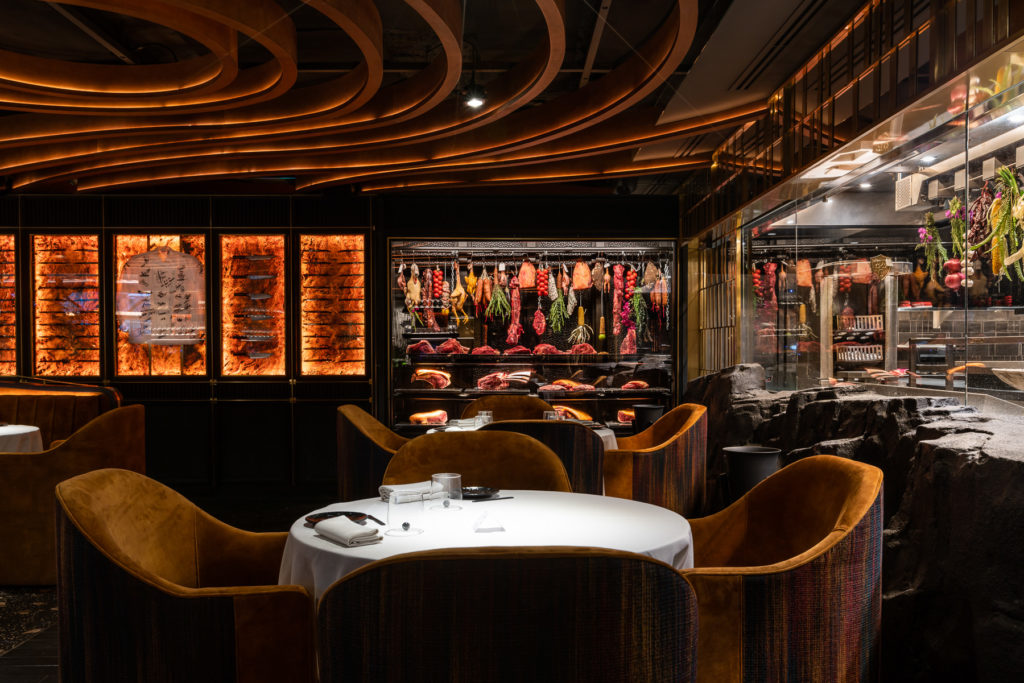 Leña Marbella is an innovative restaurant that draws guests into the flame-grilled world of Dani Garcia, with design that focuses on the captivating, primitive element of fire.
The award-winning space feels glamorous, sensual, seductive – using natural materials of stone and wood, with warm colours and sensual textures – and all this before you've had a bite to eat!
A new kind of steakhouse
The cuisine is exceptional. This project, realised after the Ronda chef was awarded 3 Michelin stars, is one that is set to pass the test of time. Shock and surprise followed the chef's decision to close his 3 star restaurant and instead open a steakhouse on this site in the playful and glamorous Puente Romano Beach Resort. Yet the decision has paid off; there is a fashionably long waiting list.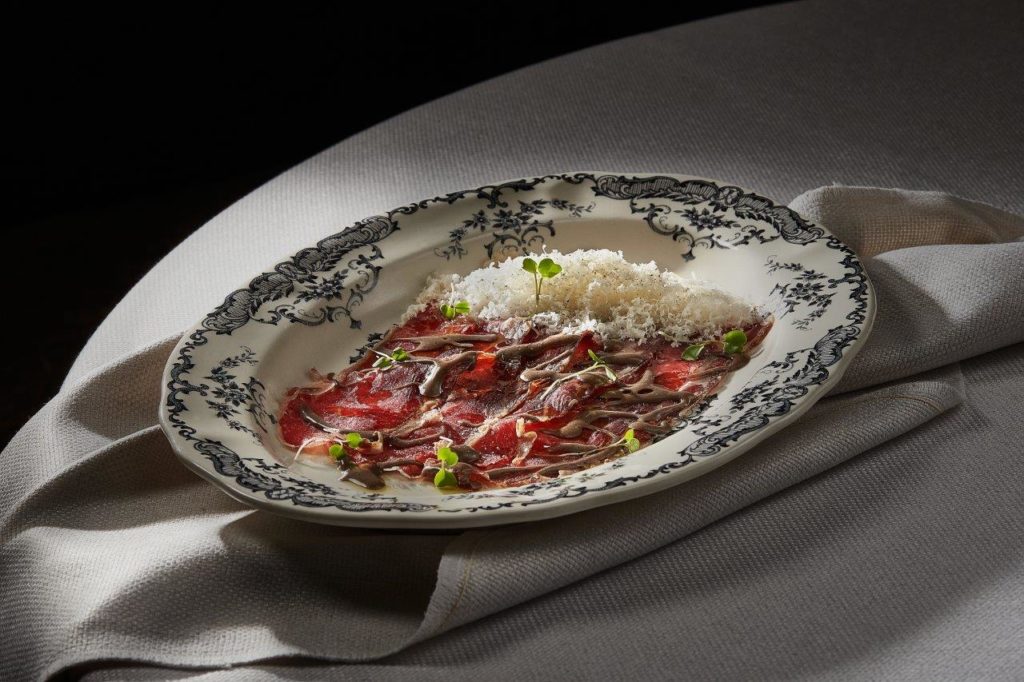 The menu goes way beyond any notion of an American steakhouse. Yes there are burgers, yes there are steaks, and delicious fries too. But this is about the world of cooking on a flame and embers, of aging ingredients, of flavouring with smoke. It's all in the detail. For example, the burger is prepared from meat minced at the table and presented in a masa madres bread roll.
The Malaga avocado cooked on the grill, served with a coriander leaf pesto, cheese and Andalucian extra virgin olive oil is a winner; the smoked baba ganoush is another superb starter; the empanada too – and the pretzel with slow-cooked brisket is a surprise.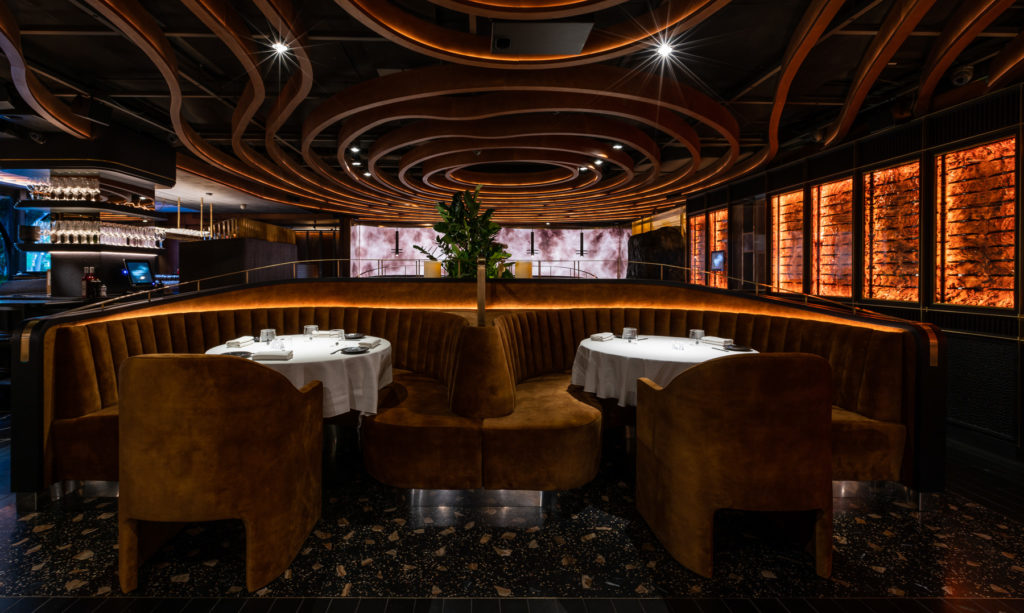 One could feast on these meze style dishes alone. Yet of course the meat is the protagonist. Our waiter was at pains to encourage us to try other dishes, explain the menu was about the diversity of products and the way they are prepared on the grill. Yet I didn't come to the world's most beautiful restaurant, a temple to meat eating, to try some fish or a salad (although I'm told the sea bass and salmon are superb).
All the firewood on the grill
There are Chef Dani Garcia's interpretations of classic like 'Surf & Turf as it should be' with 1/2 roasted lobster with a Paris coffee sauce, as well as comfort food including the Sunday Chicken, and sides of Mac & Cheese.
Yakipinchos (also known as Toripincho) are the Chef's renowned version of Yakitori, made up of different pieces of chicken, dressed tenderised and cooked over binchotan charcoal.
Suffice to say the meat selection is impressive – Porterhouse, Ribeye, Tomahawk, Sirloin, even a 3.3kg aged ox steak for a juicy 400 euro.
You even get to choose your own designer steak knife – with handles of different woods from hand painted designs to ancient wild olive wood.
Congratulations, Chef Dani Garcia. Your kitchen still outshines your award-winning restaurant design!