The Isle of Wight's first and only distillery is the creator of Mermaid Gin, the handcrafted, small-batch, beach-to-bottle London Dry Gin with a hint of sea air and a distinctive bottle. Now they've launched Mermaid Zest Gin, a limited-edition. With new ingredients including zingy grapefruit, lemon zest and gentle juniper joining the existing ingredients of foraged rock samphire, rosemary and fruits grown in the Victorian walled garden of Queen Victoria and Prince Albert's Osborne House, it is the fourth addition to the brand's sustainable range.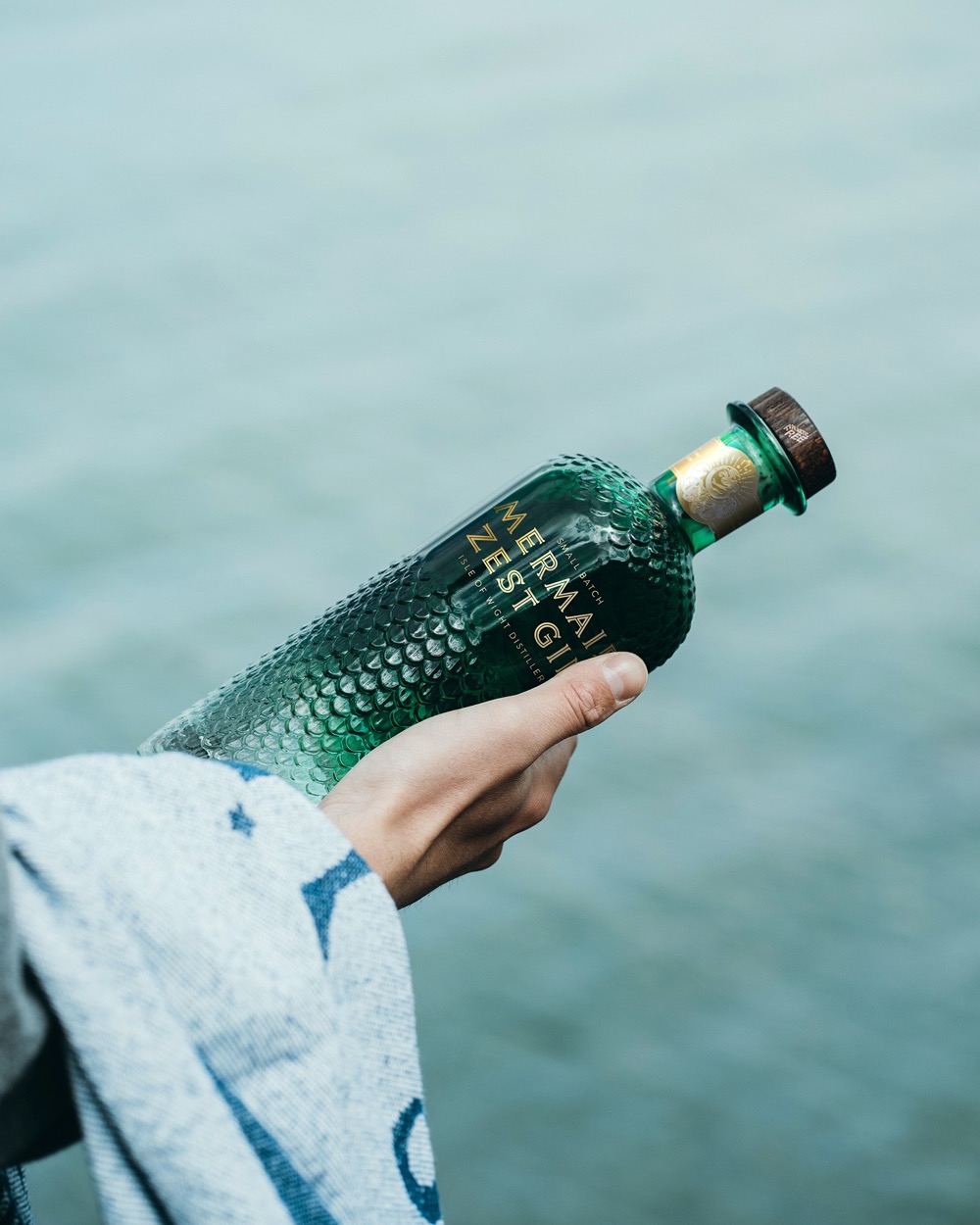 Sustainable and recyclable
Mermaid Zest Gin made its debut at the Junipalooza Gin Festival on 11th & 12th June at Tobacco Dock, London. Presented in a striking emerald green scaled bottle – in line with the rest of the Mermaid spirit range – it's made from recyclable glass and plastic-free, fully recyclable and reusable. The sustainably sourced natural cork stopper and tamper-proof seal is made from corn and potato starch, which composts in food waste recycling within 6-12 weeks.
Mermaid Gin also works alongside Surfers against Sewage (SAS) a national marine conservation and campaigning charity. The brand, fully inspired by the sea that surrounds its island home, is committed to the protection of oceans, waves, beaches and wildlife, keen to ensure they are clean, safe and protected for everyone. It supports a circular economy and the local marine community.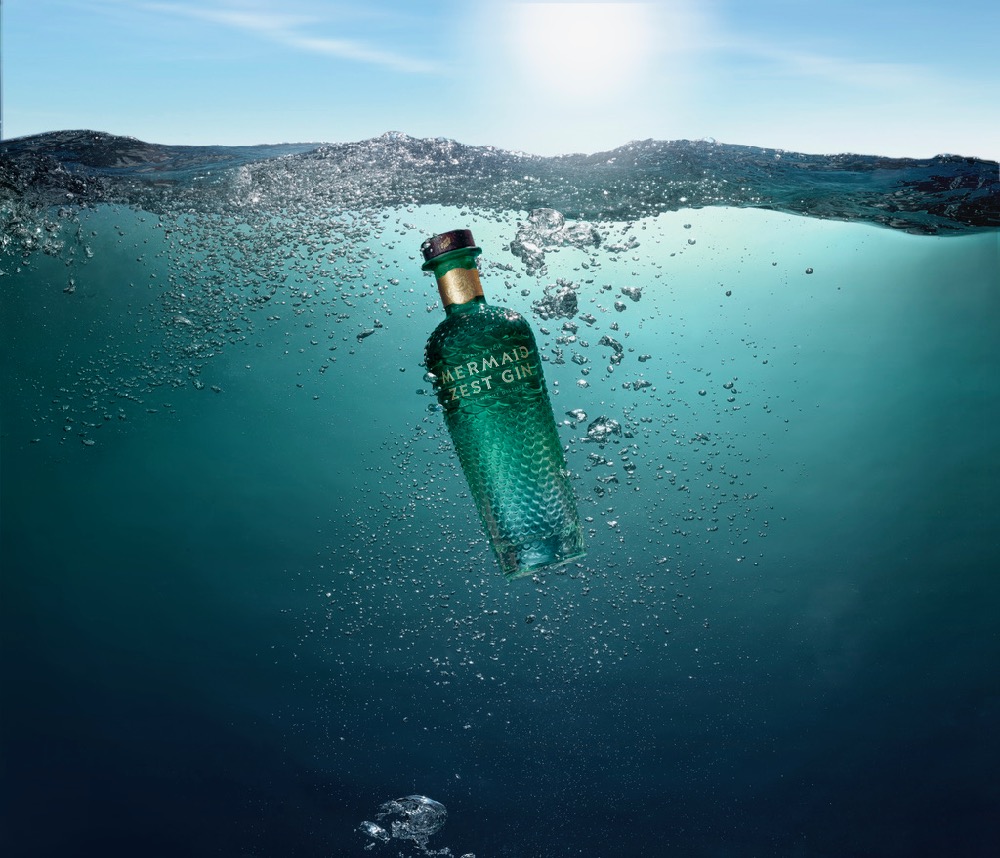 Fragrant sea air
Xavier Baker, Co-Founder of Mermaid Gin said of the launch: "We are delighted to announce the launch of the limited-edition Mermaid Zest Gin to gin lovers, offering a slightly different but equally exciting taste profile to our original Mermaid Gin. Mermaid Zest Gin is a blend of citrus and herbaceous ingredients, with our signature 'hint of sea air' from foraged rock samphire. It's an exciting new addition to our gin portfolio, demonstrating great versatility and delicious served as a gin and Mediterranean tonic or in a more complex cocktail."
Tasting
Smooth, refreshing and complex with a zesty tone, the gin has a subtle sweetness with herbal notes. Its finish is long and layered with a well-rounded mouth feel, perfect in a cocktail, over ice, or simply served. For the perfect G&T, ttake an ice-filled glass, add some Fever-Tree Mediterranean Tonic and garnish with a slice of fresh lemon and a sprig of rosemary.
The new gin is available to buy online from the Isle of Wight Distillery