Virgin Hotels, the upscale hotel brand established by Sir Richard Branson, has unveiled its second European property, Virgin Hotels Glasgow. This luxurious establishment graces the shores of Glasgow's iconic River Clyde. With its design paying homage to the city's vibrant cultural heritage, the hotel has now opened its doors to its lavish accommodations and its inviting dining establishments.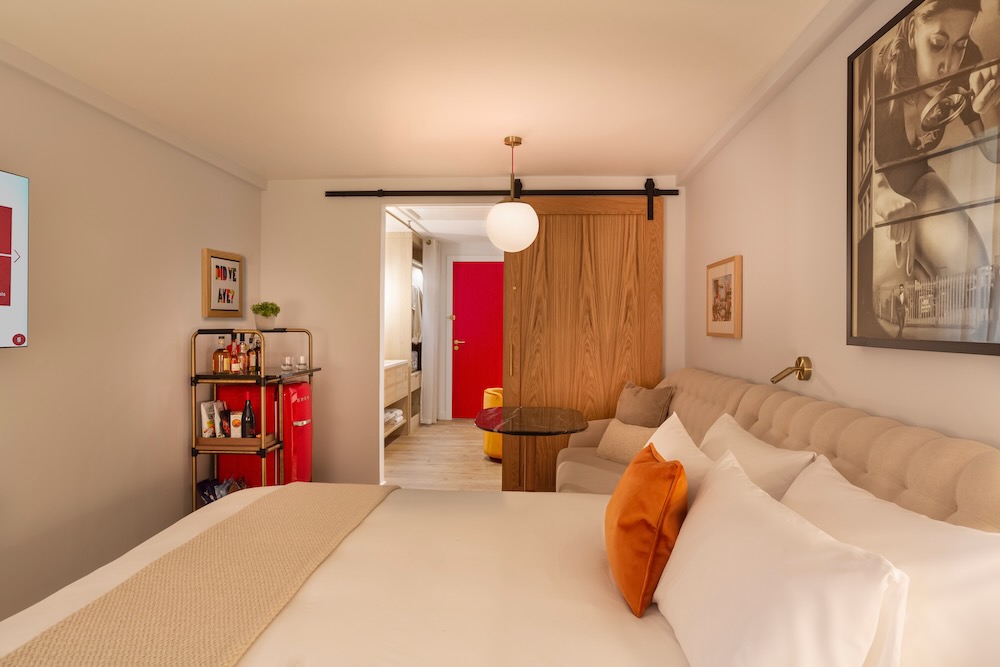 This debut introduces not only its elegant chambers but also a contemporary dining and imbibing scene, including the flagship restaurant and bar, Commons Club. Guided by the culinary direction of Executive Chef Jean-Paul Giraud, formerly the Head Chef at The Spanish Butcher, Commons Club's menu draws inspiration from global cuisines, harmonizing unexpected ingredients into daring flavours. The bar at Commons Club serves an array of signature cocktails in a stunningly designed setting, along with an impressive selection of Scottish whiskies, spirits, beers, and wines.
Located on the mezzanine level of Commons Club, another delightful experience awaits – the all-day dining and entertainment venue, Highyard. This captivating space boasts a splendid elevated terrace that offers sweeping views of the River Clyde. Thanks to its retractable roof, Highyard promises to be Glasgow's new hotspot for socializing, whether it's indulging in brunch or sipping cocktails beneath the starlit sky. Adding to the allure, the terrace is adorned with two living walls, evoking an urban jungle oasis. Reservations for Commons Club and its Highyard mezzanine are now open for booking at virginhotels.com/Glasgow/dine-and-drink, and guests can partake in a special introductory offer of 25% off their total food bill for lunch and dinner bookings until September 30th, 2023.
Virgin Hotels Glasgow takes pride in its state-of-the-art event and meeting spaces, which can be seamlessly customized to suit various occasions, be it social gatherings or corporate functions. Among these spaces are the dynamic Bonnie and Clyde meeting rooms and the intimate Shag Room, tailored perfectly for private events.
Read our guide to the best hotels in Glasgow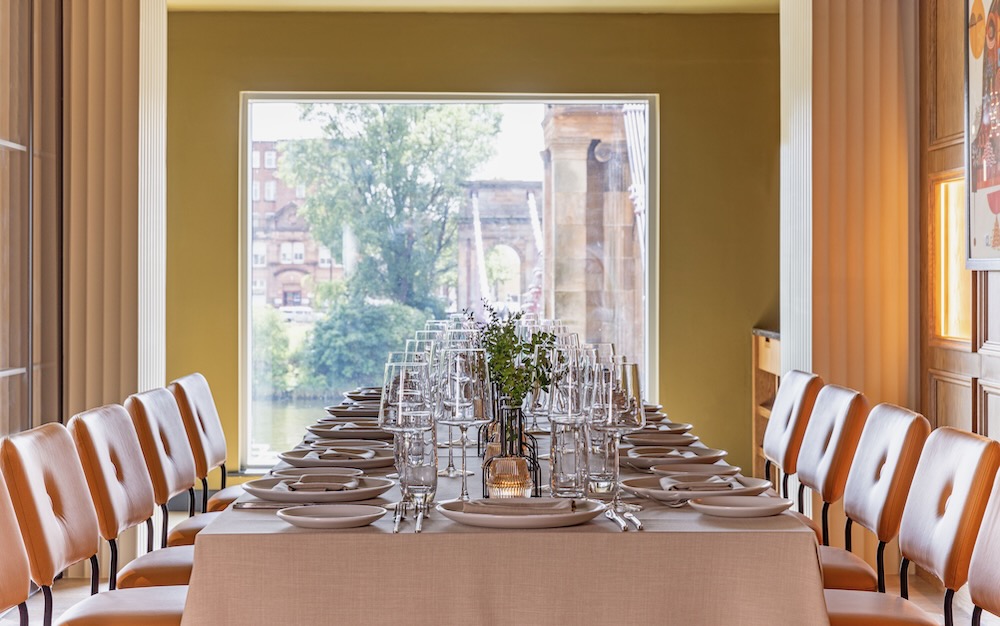 The meticulously adorned chambers are bathed in natural light, meticulously thought out in every aspect. Each room features wooden sliding doors that separate the sleep and relaxation area from the dressing space, ensuring utmost privacy. The dressing room includes a standalone vanity unit with an illuminated mounted mirror, while the lounge boasts Virgin Hotels' patented ergonomically designed bed with a channel-tufted headboard, a Hypnos™ mattress, a generously stocked red SMEG® mini-fridge showcasing local products, well-placed electrical outlets, an HD TV, and even a yoga mat.
Collaborating with Visto Art, the hotel is adorned with bespoke artwork from local Scottish illustrators, painters, and photographers. Each diverse piece draws inspiration from Glasgow and its history, from the vibrant street art mural near the hotel's reception, painted by various local street artists, to the abstract Art Friezes in the Highyard restaurant, capturing the essence of Glasgow.
Looking ahead, the coming year will see the unveiling of two more dining and imbibing establishments: the Funny Library Coffee Shop and Rocks on Fox Street, a lavish whisky bar anticipated to showcase one of the most impressive whisky collections in Glasgow.
Virgin Hotels Glasgow stands as the group's second European destination, following the triumph of Virgin Hotels Edinburgh, which officially opened its doors in March of the same year. It joins the esteemed ranks of Virgin Hotels worldwide, including iconic locales like New York, Las Vegas, and Chicago, all renowned for their distinctive fusion of style, innovation, and unparalleled guest experiences.