Share the joy of a Mediterranean Christmas with friends and family, indulging in a a traditional Turkey meal with all the trimmings, prepared by the talented chefs of Puente Romano Beach Resort.
Your golden roasted Turkey, festive side dishes and delicious trimmings will all be prepared to order, ready to collect every day, from Tuesday 20 December until New Year's Eve, Saturday 31 December.
Celebrate with this abundant festive meal for up to 8 people, without any of the fuss – leave the preparation and cooking to the chefs at Puente Romano Beach Resort!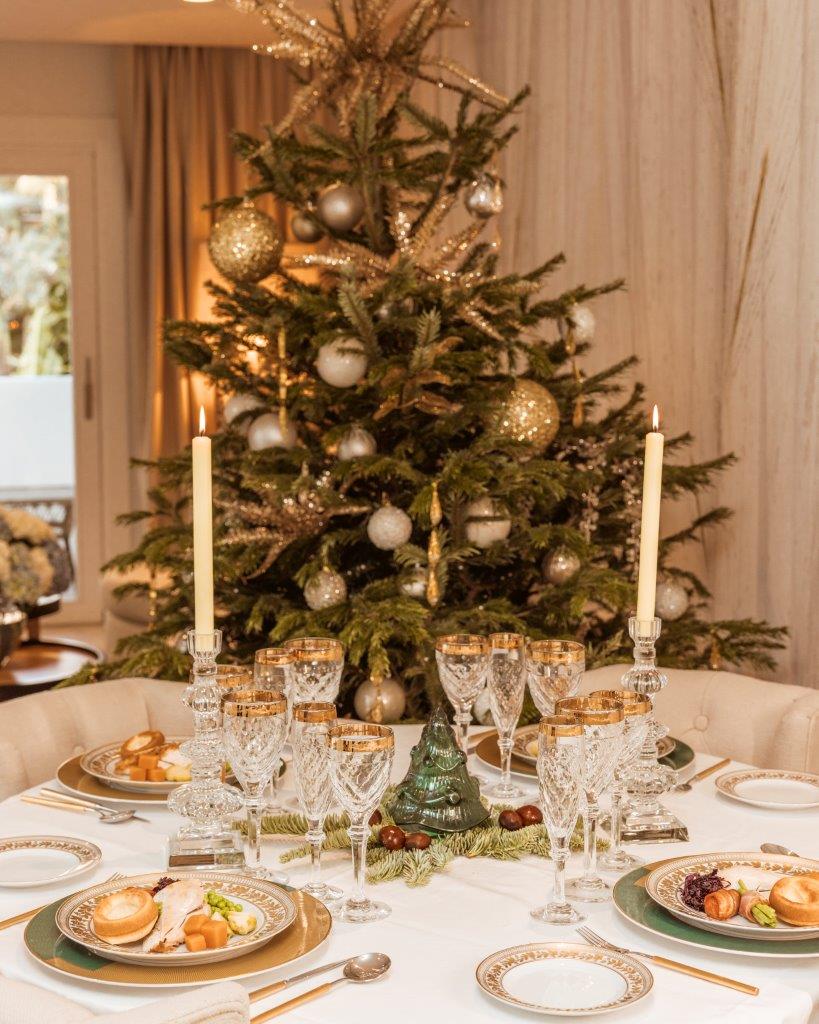 Order Now
Register your order for this festive feast with the team at Puente Romano Beach Resort. Just click on the 'Contact Us' on this Christmas Dining page.
This traditional festive take away menu has it all. Each large golden roasted Turkey comes with a delicious sweet potato salad, and six classic side dishes, all ready to eat.
Tuck into tasty Yorkshire puddings, and relish crisp roast potatoes. Each menu also includes vegetables dishes such as green peas, baby carrots, and Brussels sprouts. To complete this meal made for sharing, Puente Romano has also included the trimmings, so you can enjoy 'pigs in blankets', homemade gravy, and stuffing.
Mediterranean Christmas Feast serves 6 to 8 people and includes:
Whole Turkey 3.5 to 4.5 kg, Stuffing – 1 kg, Gravy sauce – 500 ml, Yorkshire Puddings – 8 to10 pieces, Roast potatoes – 500 gr, Green peas – 250 gr, Baby carrots – 300 gr, Brussels sprouts – 500 g, Pigs in blankets (cocktail sausages wrapped in bacon) – 16 to 20 pieces, Cranberry sauce – 500 gr, Roasted sweet potato salad – 1 kg.
A Mediterranean Christmas & Golden New Year
This year, Puente Romano Beach Resort is inviting you to make your festive season truly glitter and shine, with a golden Christmas on the shores of the Mediterranean.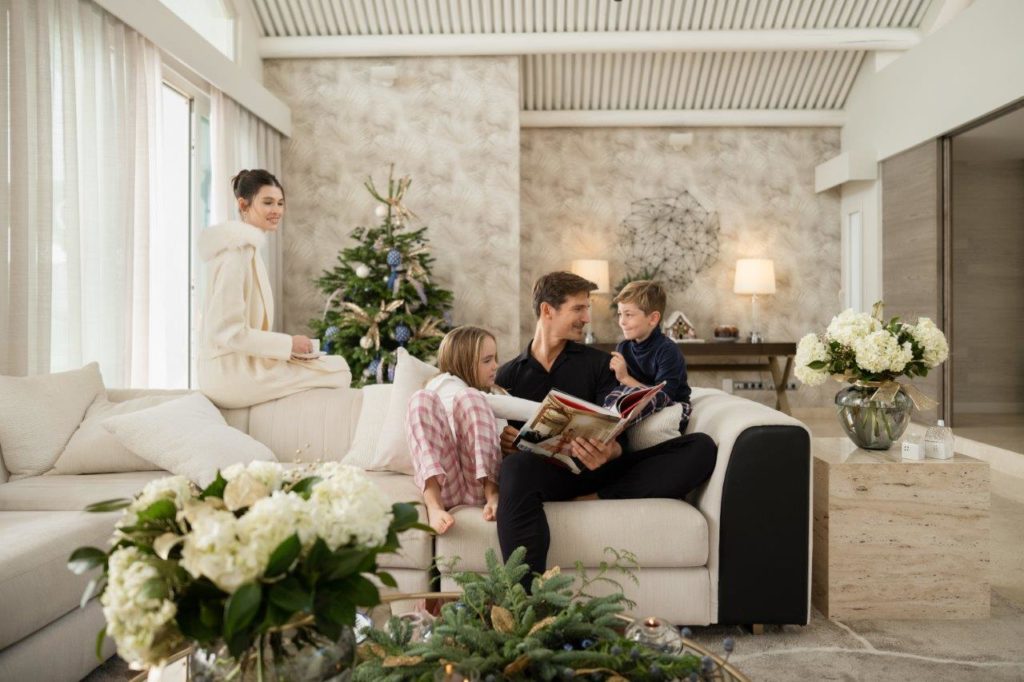 Be surrounded by the best of all worlds, from seasonal traditions, colourful local customs, and unrivalled hospitality. Expect fabulously festive dining, entertainment, and curated experiences for couples as well as families. The warmth of our welcome makes everyone feel the joy of the season. So, make it special this year with an unforgettable golden Christmas under the glistening Mediterranean sun.
In addition, for 2023, Puente Romano Beach Resort will be offering wellness stays – you can read more about the outstanding wellbeing facilities at the resort in The Luxury Editor profile review here.
Information
FESTIVE DINING – Full details of the Christmas & New Year dining packages at Puente Romano Beach Resort are available here.
FESTIVE GETAWAY – Full details of the Christmas & New Year accommodation packages at Puente Romano Beach Resort are available here.
Find Out More