London Heathrow's Terminal 3 now has an in terminal hotel – the new Aerotel London Heathrow.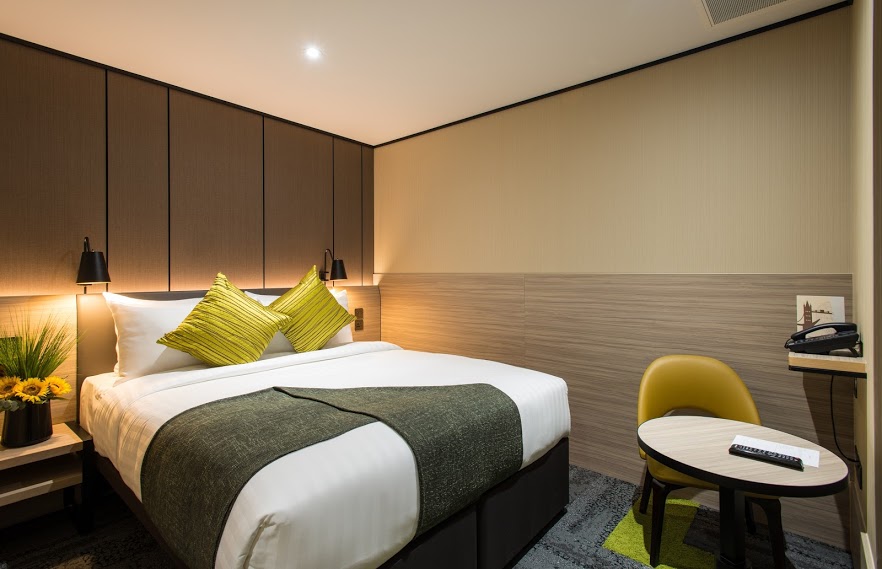 Aerotel is a one-of-a-kind airport hotel providing travellers with comfortable accommodation and convenient booking hours to suit their needs. Designed by travellers for travellers, the guestrooms feature quality bedding, pillow options, powerful shower facilities and soothing lighting to facilitate good sleeps and power naps.  Combined with attentive services, Aerotel is well-equipped for travellers to refresh, relax and rest at the airport.
Aerotel London Heathrow highlights include: – Occupying two floors with 82 smartly-designed guestrooms
– Open 24/7 to offer flexible booking packages and check in/out around-the-clock, ideal for travellers arriving early in the morning or late at night, departing at odd hours or with a long layover
– All-day dining and social spot Library Lounge
– Five-minute walk to the nearest central bus station, six-minute walk to Heathrow Express and access – – Terminal 2, 4 & 5 within 10 minutes
– Opening offer at 30% discount until 31 December 2019
In the categories of Solo Plus, Double Plus and Family Room, the landside hotel is perfect for individual, business and family travellers up to a size of four.  Mattresses and pillows are handpicked to facilitate quality sleep and power nap.  All guestrooms are equipped with power showers and soothing lighting to ensure guests are refreshed and recharged for their onward journeys.  Celebrating British tea culture, travellers will also find "sleep tea" in the guestrooms for a total relaxation.
A all-day dining and social spot Library Lounge offers a variety of hot and cold food and drinks including British's most popular national dish Chicken Tikka Masala and All-Day Full English Breakfast.  A range of complimentary facilities and services include Wi-Fi service and reading materials such as newspapers, magazines and TVs with multiple channels.
Aerotel is created with the conscious merging of "Aero" and "Hotel".  The root of "Aero" gives reference to air in addition to reflecting its unique location at the terminal and referencing the light, breezy, seamless experience – and good value – that travellers enjoy.
Information
Aerotel London Heathrow offers 6-hour, 9-hour, 12-hour and overnight packages at a starting price of GBP50 including VAT.  To celebrate the opening, guests booking 9-hour package or above via www.myaerotel.com enjoy 30% discount until 31 December 2019, with terms and conditions apply.
Tel: +44 20 8745 9805
Email: hello.lhr@myaerotel.com.