This September, the much-anticipated new restaurant Allegra will open its doors within east London's The Stratford, a 42-storey, SOM-designed skyscraper that combines a hotel and loft apartments with bars, restaurants and sky gardens. Headed by chef Patrick Powell, Allegra is an integral part of a unique vertical community that is the vision of Harry Handelsman, the developer behind St Pancras Renaissance Hotel and the Chiltern Firehouse. Harry entrusted Patrick to oversee his new culinary destination and named it after his youngest daughter.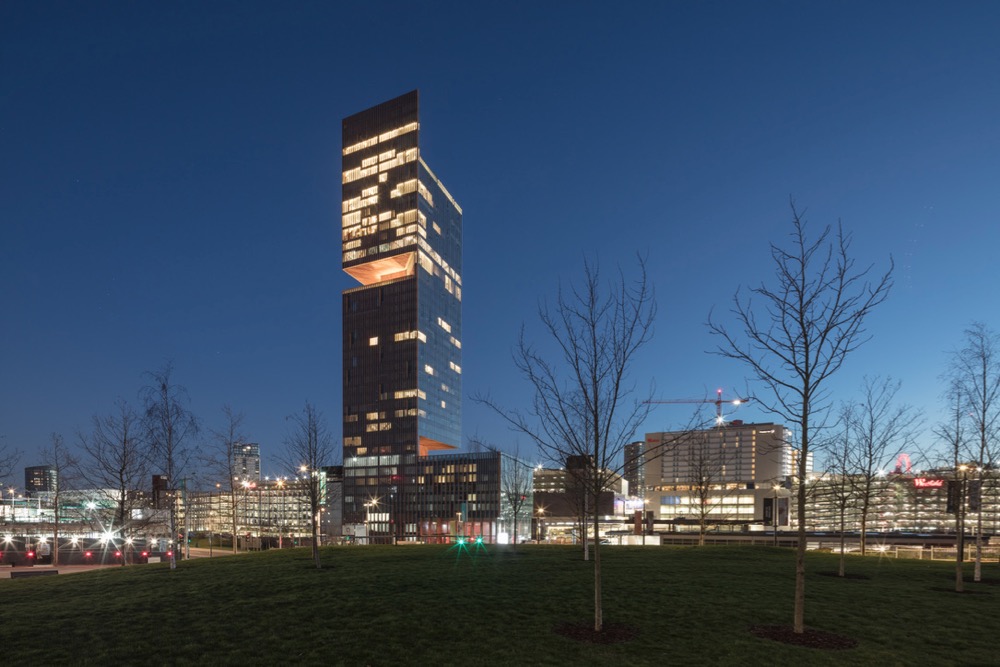 Located on the 7th floor and overlooking the expansive Highline Sky Garden, Allegra will celebrate exuberant hospitality and inventive, seasonal cooking. Guests can dine either a la carte; a more informal terrace menu; or take a seat at the bar to enjoy the view over a glass of wine. Patrick has also devised a 7-course tasting menu which will change daily, featuring highlights from the kitchen. 
Patrick's training in French cooking, culinary experience at Dublin's Michelin-star L'Ecrivain under the acclaimed Irish chef Derry Clarke, at Wild Honey with Anthony Demetre and working with Nuno Mendes for four years at Chiltern Firehouse has prepared him to take the lead as Head Chef of Allegra. Patrick's cooking invites guests to embrace convivial dining from long lunches through to late night dinners. His emphasis on the provenance of his produce led Harry to acquire land at Pale Green Dot farm in Sussex, which will supply much of the restaurant's ingredients.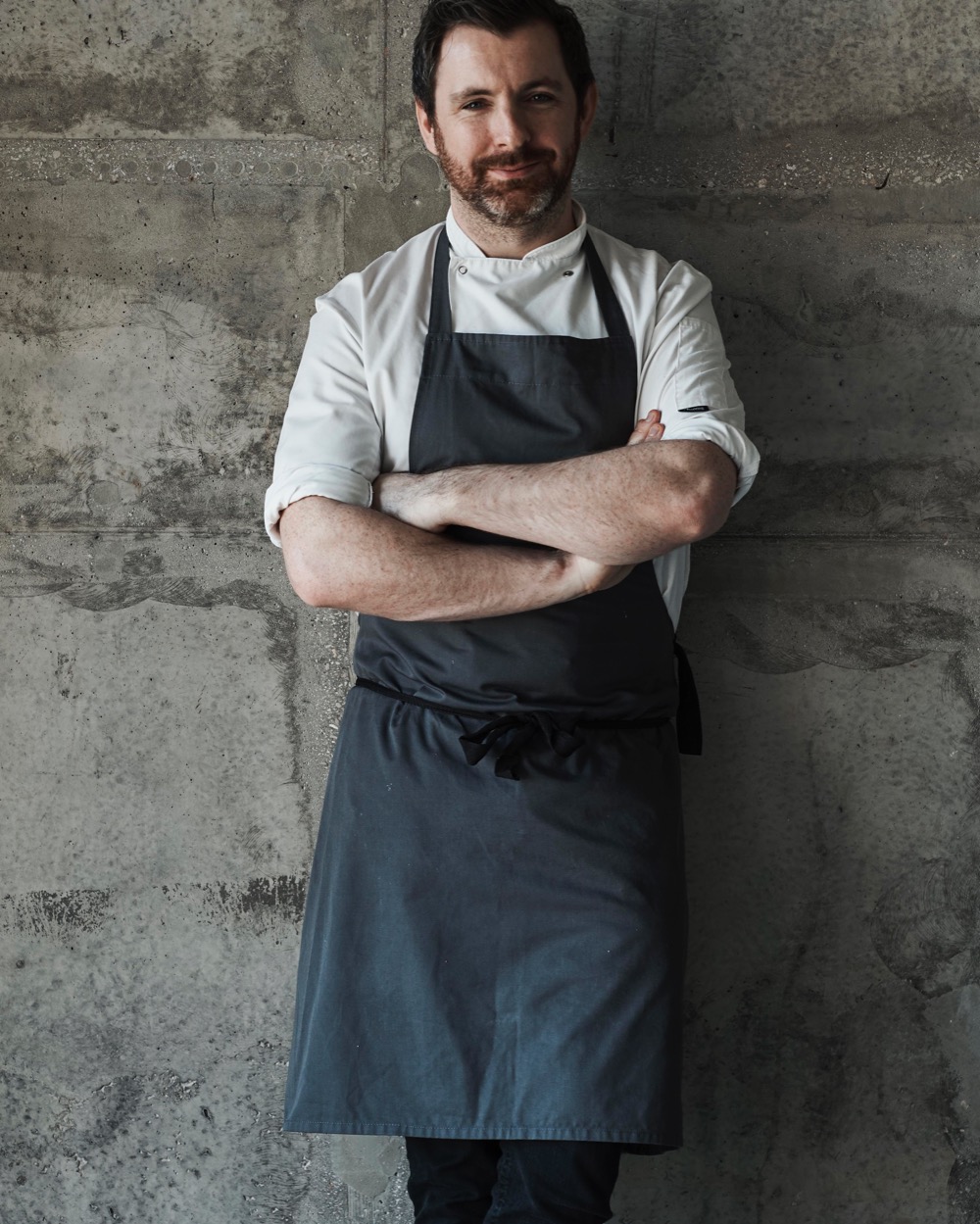 His menu will include starters such as Hand-dived scallops, cucumber, pickled strawberry & elderflower; Tomato & gordal olive tart; and Smoked eel pithivier, parsley sauce, pickled chilli vinegar [£12-£17]. Mains offer Suckling pig, turnip, bramley apple & mint; Welsh lamb, sweet pepper romesco & pickled walnut; and Baked celeriac, mizuna, jalapeno & celeriac ramen broth. [£18-£34]. 
Larger dishes to share, such as grass-fed beef, will be cooked over the outdoor grill and served with a smoked bone marrow & beetroot tart. A whole roast chicken to share will be stuffed with a cep sausage and arrive to the table in two servings. 
Designed by Space Copenhagen, (the team behind NOMA and 11 Howard in New York), Allegra will be accessed via The Stratford lobby through a private lift, where guests will be welcomed by a stunning bar to enjoy cocktails, snacks, oysters or a selection of charcuterie from their in-house curing room. The indoor dining space will feature fresh, mild tones of green and warm grey, illuminated by Allegra's floor to ceiling windows and framed by a natural stone Montpellier floor. Bespoke booth seating overlooks an open montage kitchen, and tableware and crockery has been sourced from local craftsmen and makers. A private dining space will be available. 
Retractive glass walls open out onto the terrace and large garden overlooking the London skyline. Here, herbs for the restaurant grow to celebrate the seasons, alongside flora and plants reminiscent of those in Hackney marshes. Outdoor seating areas are sheltered by the triple- height, cedar cantilevered roof and illuminated pergola. A separate terrace menu features dishes cooked from the outdoor wood burning grill, which will act as a large fireplace in the evening.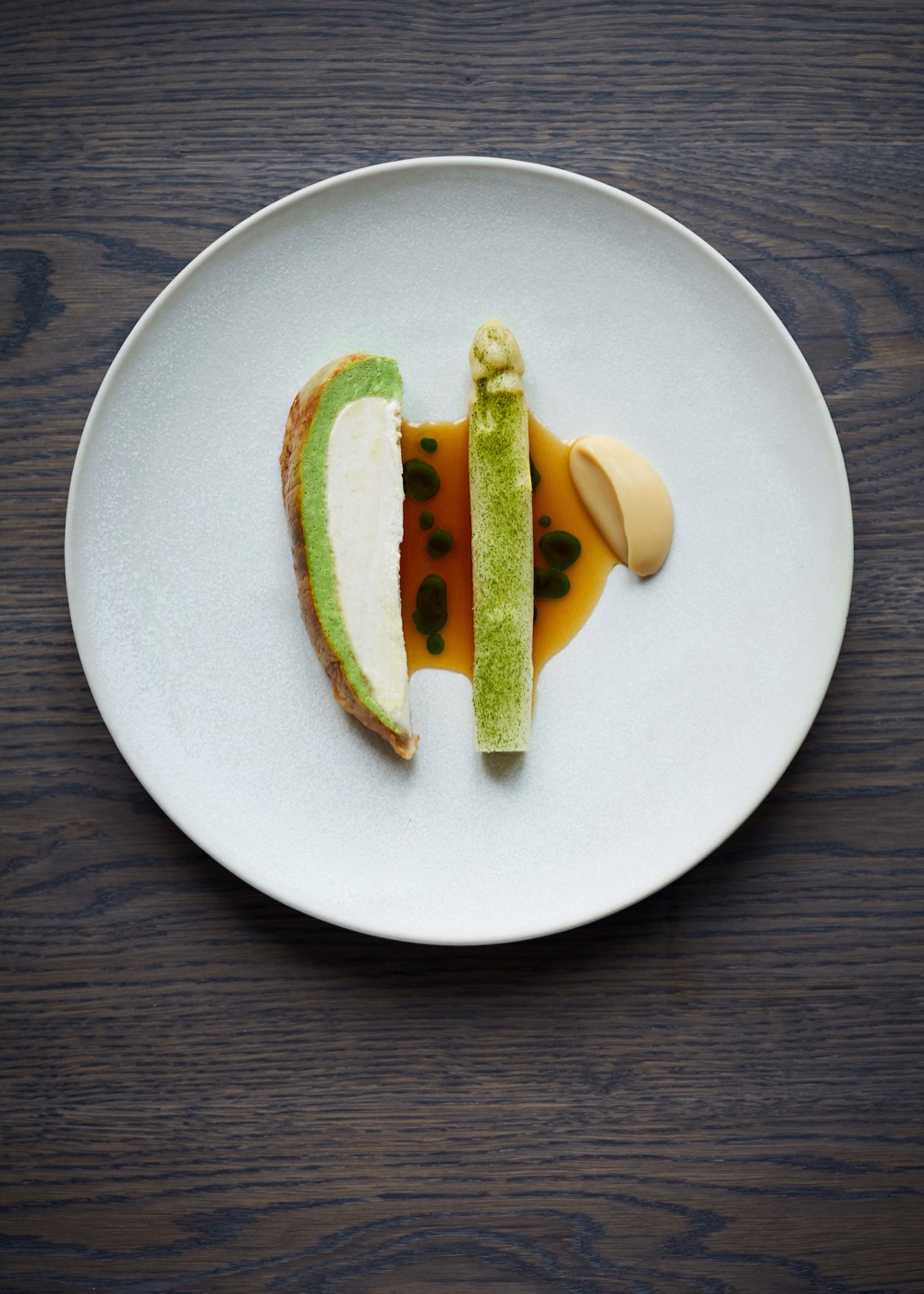 The sommelier has created a carefully selected wine offering, housed in a glass encased walk-in wine room, where guests will be encouraged to taste and choose their own wines. 
Harry says: 'Stratford is my most ambitious project to date. I hope to redefine integral living by encouraging a vertical community. Like many of my other developments, I want to put Stratford on the map. I chose a great architect to design a great building. Inspired by the River Café, I felt that The Stratford needs a truly wonderful restaurant to make it a destination. I was looking for a chef that would understand this vision, and would fully commit to the project and make Allegra their own. Patrick, who I knew well from Chiltern Firehouse, I thought would fit the bill, and having collaborated with him over the past 18 months, that impression is fully justified. I look forward to seeing the space come alive with diners and guests." 
Patrick says: 'When I first began working with Harry on the plans for Allegra, we both agreed we wanted the restaurant to be more than a place to eat – it needed to be a place for fun, good conversation and to be enjoyed in good company. We want people to visit for a cocktail and stay long into the evening, looking out over the best views of London. 
Being lucky enough to source our ingredients from our own farm is every chef's dream, and the whole team is excited to work in a farm to fork style. The menu has been honed tirelessly, and most of the dishes are a product of over a year of rigorous recipe testing and development. We'll be evolving with the seasons but I'm really excited about the food we're opening the restaurant with – it showcases the flair, hard work and creativity of our kitchen. Excellent hospitality, in every sense of the word, has always been at the core of what I love, and it's certainly at the heart of this building. The space will truly come alive when we welcome our guests – that's the most exciting part for me'.