The concept of the Barcelona Obertura project, "Come for the Music, Stay for the Rest" is to combine musical experience and tourism, offering visitors an innovative way to discover the city through the extraordinary classical music of Barcelona, whose programming is at the level of any other major European city considered the cradle of classical music. To this end, Barcelona Obertura selects the best concerts and musical productions of the three halls and groups them into musical packages, adding a prestigious offer, a continuous program and three spectacular musical spaces that, by themselves, are worth a visit.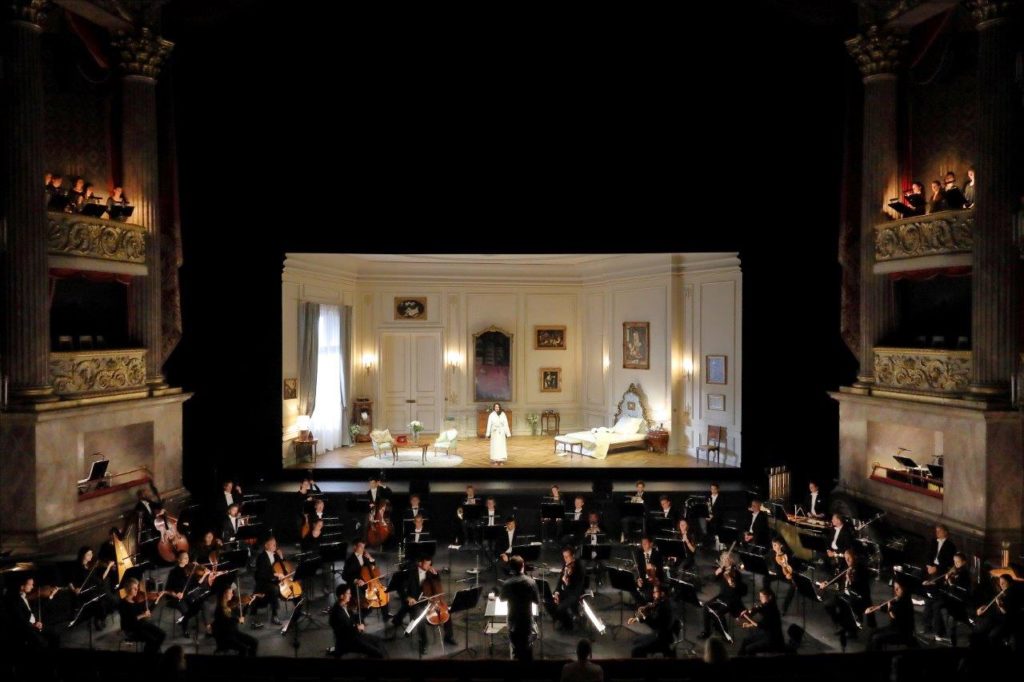 The Three Temples of Lyrical and Classical Music in Barcelona
These three venues, Liceu Opera Barcelona, Palau de la Música Catalana and L' Auditori join forces to promote Barcelona's classical music in the world where three auditoriums host more than 1,100 symphonic concerts and opera performances in Barcelona. They are essential venues of the most important leading directors, orchestras, singers, and soloists in the international circuit.
Palau de la Música Catalana
The venues are a must see for any visitor to Barcelona. Palau de la Musica is the only concert hall in the world declared a World Heritage Site by UNESCO built between 1905 and 1908 by Lluis Domenech.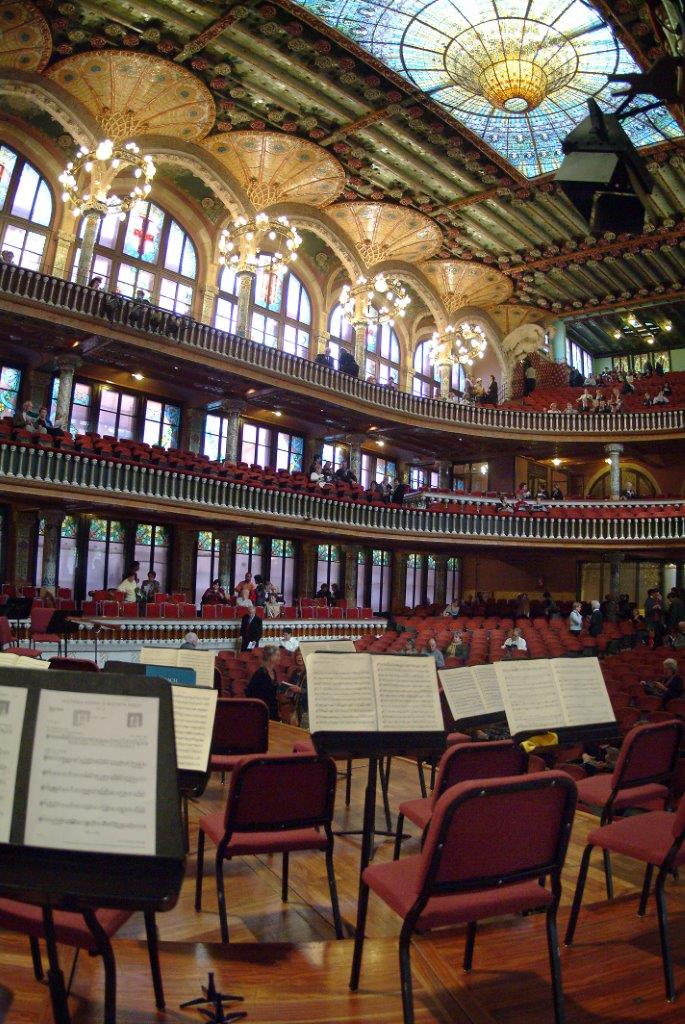 Liceu Opera Barcelona
The Liceu Opera Barcelona is one of the most important and largest opera houses in Europe. It has been filling Barcelona with music since 1847.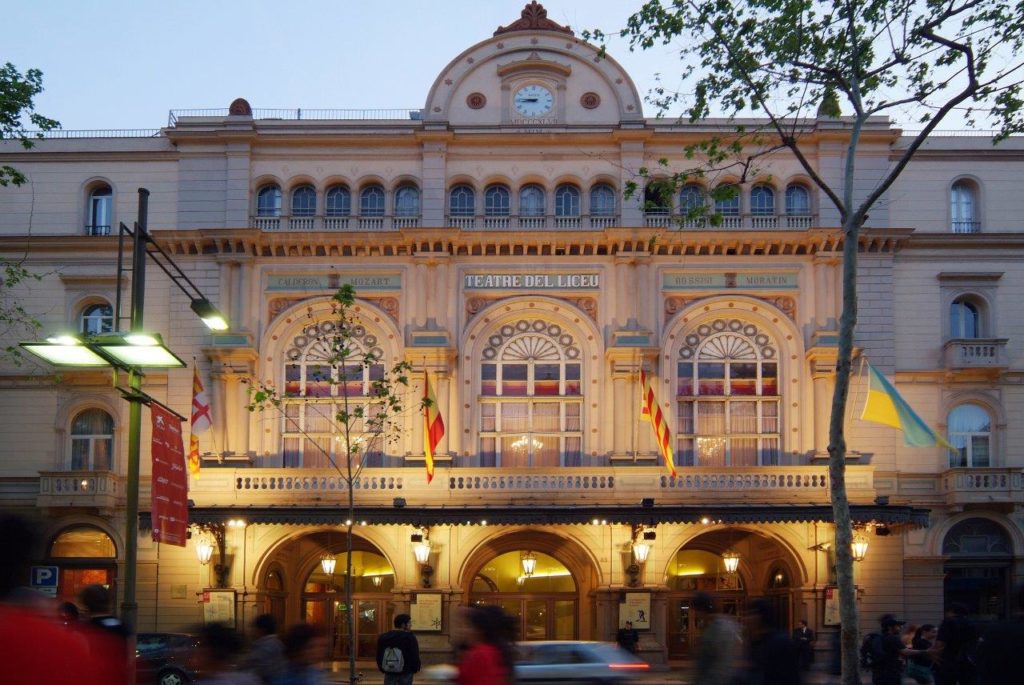 L' Auditori
L' Auditori is a space designed in 1999 by world renowned architect Raphael Moneo, winner of the Pritzer Prize. It is an elegant functional concert hall with excellent acoustics and smaller rooms for chamber music, contemporary and student concerts.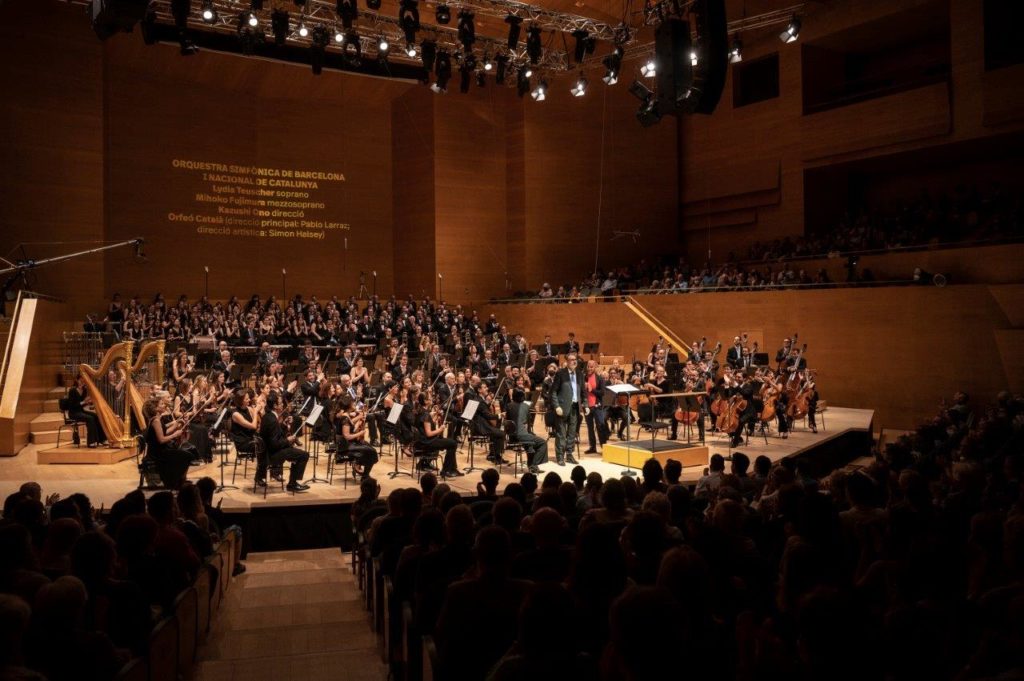 Information
Spring Festival (March 8 – 25) and the Ciutat de Classica (March 10 – 26)
From March 8 – 25, 2023, the Barcelona Obertura Spring Festival brings together great concerts programmed by the three venues, while the Ciutat de Clàssica March 10 – 26 (City of Classical) presents more than 20 FREE concerts, in which young local talents are presented in unusual spaces such as art galleries and museums – Fundació Miró, Museo de Arte Contemporáneo (MACBA), Museo Nacional de Arte (MNAC ) and Fundación Tapies-, historic buildings such as La Casa Batlló and Pavelló Mies Van der Rohe, the former La Model prison, libraries and some of Barcelona's civic centers. Ciutat de Clàssica (City of Classical) has the involvement of more than 40 entities and comes preceded by the success of the two previous editions, held in 2019 and 2021. Tickets for the festival concerts can be purchased from the website www.barcelonaobertura.com.
Destination Barcelona
Barcelona is considered one of the most attractive cities in the world to visit and enjoy the Mediterranean lifestyle. It has boundless culture, fabulous architecture and museums, and vibrant festivals along with an unparalleled dining and drinking scene. It is a city with a wide and original range of leisure activities that encourages you to visit again and again. Overlooking the Mediterranean Sea, famous for Gaudí and other modernist architecture, Barcelona is one of the most modern cities in the world. It is consistently rated as one of the most popular places to visit.
It is a centre of new trends in the world of culture, fashion, and gastronomy. It combines the creativity of its artists and designers with respect and care for local traditions. Barcelona combines the charm and slower rhythm of the old town, the avant-garde vine of the most modern neighbuorhoods and the fast beat of one of the most visited cities in the world. It's warm climate, with more than 2,500 hours of sunshine a year, makes it an ideal city to visit all year round.
Find Out More
The full Spring Programme can be viewed here www.barcelonaobertura.com/spring-festival/