Belmond Hotels has teamed up with Dior to create a new well-being experience in the iconic gardens of Splendido Hotel and Bagni Fiore beach.
Dior have taken over the tiered gardens at the hotel overlooking the Portofino bay from June 1st to September 30th, 2022. There will be two Dior spa gazebos offering skincare treatments and special techniques. Dior will also be transforming two decks at the exclusive Bagni Fiore beach club with the House's distinct Toile de Jouy pattern. In addition, a one-of-a-kind concept store will be opened and a limited edition of the Escale à Portofino perfume, entitled 'Splendido Edition', will be launched.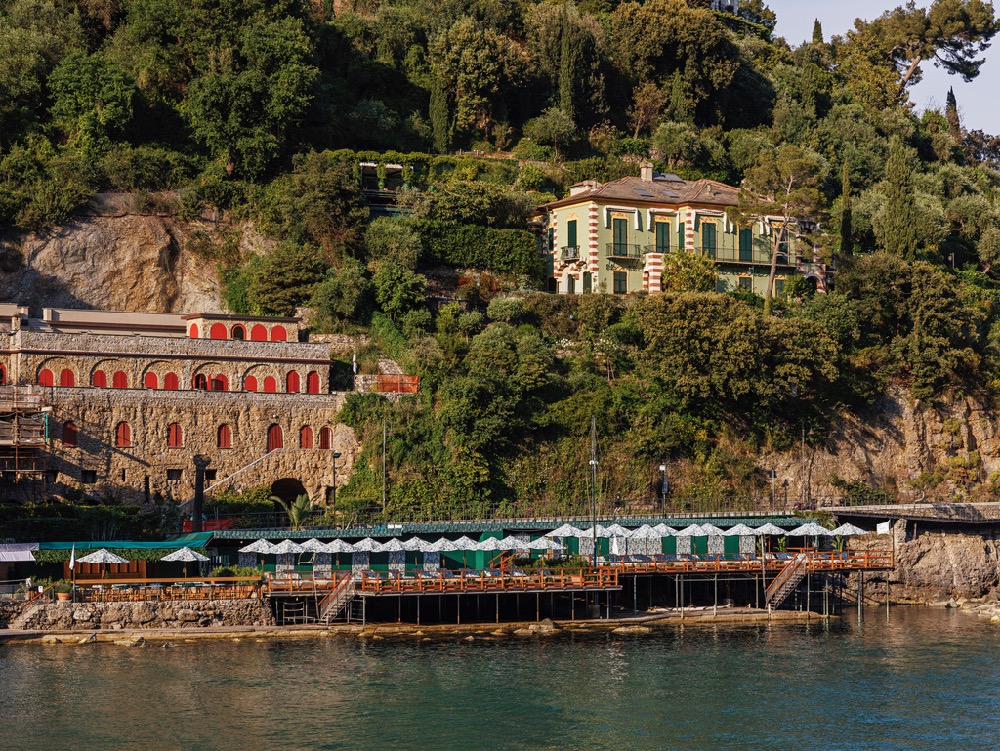 All images ©Kristen Pelou
Jardin Des Rêves Dior
Named for Splendido's lush gardens and natural beauty, the 'Jardin des Rêves Dior' pop-up spa is a oasis of relaxation. Maria Grazia Chiuri, Creative Director of Dior women's collections, has reimagined the House's iconic fabric decorating the gazebos, toile de Jouy, in a vibrant leaf-green, to blend seamlessly with the lush surroundings.
Dior is inviting guests on a journey of wellbeing with a treatment menu of signature face and body treatments. The new Dior Bronze Signature Massage is inspired by the eponymous skincare line and is designed to boost radiance and glow while relaxing in the Italian sunshine.
Guests are invited to relax in a rattan chair in the relaxation area after their treatment. They may then be tempted to go back to the Splendido swimming pool for a refreshing dip or to have a lazy lunch at the wisteria-laden terrace restaurant, La Terrazza.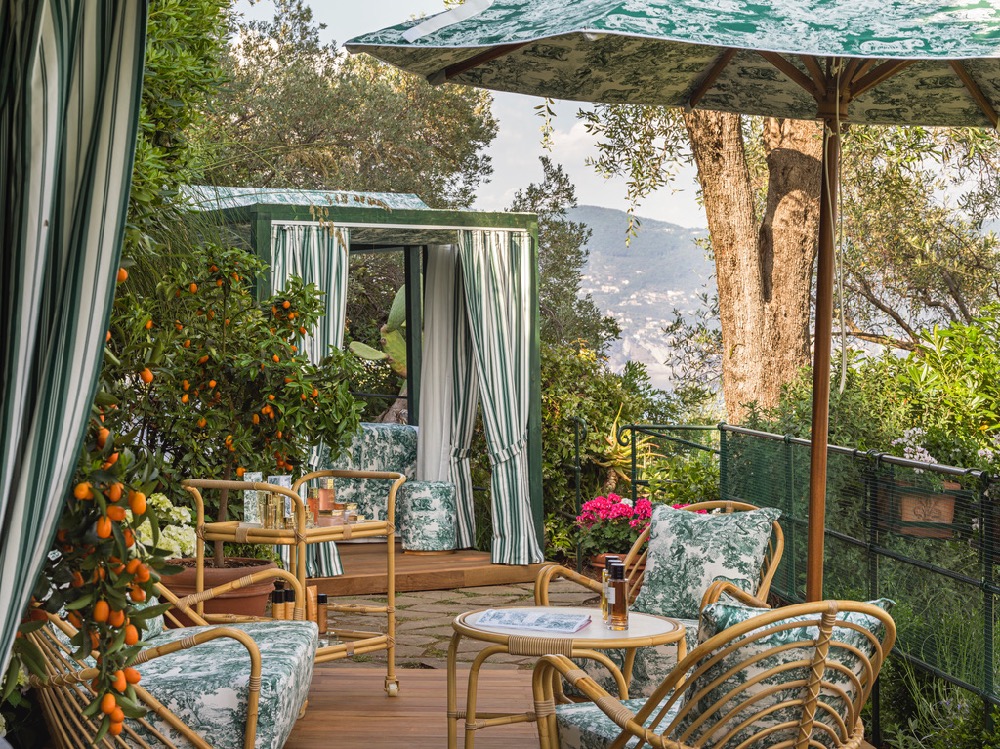 A Place In Paradise
Bagni Fiore, one of the bay of Paraggi's most beautiful and exclusive beaches, is open to Splendido residents for the summer season. Just a stone's throw from Portofino, Bagni Fiore is part of the Natural Park of Portofino and the Protected Marine Area. Boats are banned from the bay, making it a peaceful paradise cherished for its crystal-clear, tranquil waters.
This year, Dior will be popping up with a spa cabin on the beach, offering new ways to relax both mentally and physically. The cabins and furniture at the waterfront beach club will be transformed with Dior's vibrant, nature-green Toile de Jouy print. Guests can enjoy the pied-dans-l'eau restaurant at Langosteria Paraggi every day from lunch to dinner.
A Dior concept store showcasing the summer creations of Maria Grazia Chiuri for women, as well as pieces from the men's wardrobe by Kim Jones, Artistic Director of Dior men's collections, will open in Paraggi. Ready-to-wear, bags, shoes and seasonal accessories, such as sunglasses, will be presented in light-filled surroundings, with walls covered in textured monochrome toile de Jouy wallpaper and interior accents of wood, cane, sisal and brass – that celebrate Dior design fundamentals. Seating specially designed by a local craftsman celebrates Italy's heritage and precious savoir-faire by evoking the design of the iconic traditional chiavarina chair created in 1807.
Read our guide to the best hotels in Portofino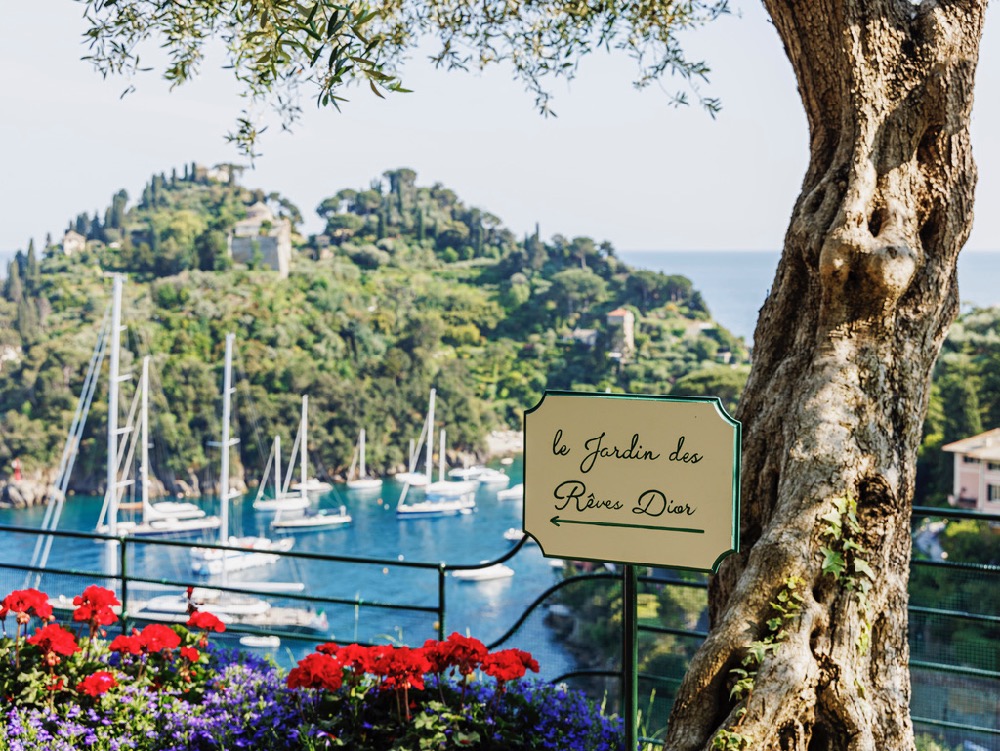 La Dolce Vita
This 16th-century former monastery has been restored and now operates as the Splendido Hotel in Portofino. The hotel has become known as a symbol of Italian glamour, having attracted various stars of stage and screen over the years, including those associated with the film La Dolce Vita. The pink façade of the hotel welcomes guests to the many pleasures that await them inside, including a heated saltwater infinity pool with sensational views of the coastline, irresistible local seafood dishes, and traditional Ligurian cooking. The guest rooms are spacious and furnished in mid-century style, with pastel-hued walls creating a calming atmosphere.
The Splendido Mare in the heart of Portofino harbour invites guests to the bustling piazzetta for relaxed sophistication. Sip an al-fresco Aperitivo and dine at DaV Mare, a restaurant by the Cerea family, before taking the complimentary shuttle back to the fabled grande dame on the hillside.
For more info visit www.belmond.com