Chateau Denmark has just opened in Soho London and is a new brand hotel set across 16 buildings, with 55 Session Rooms and Apartments. The interiors are from the award-winning Taylor Howes, and the overall narrative imagines a time where punk rock and vintage gothic meet modern psychedelia with a timeless grandeur. Session Rooms in The Now Building, accessed through Denmark Place, are tiered in Superior, Luxury or Deluxe categories. Apartments are located in a collection of Grade II listed townhouses, a mews house and mansion buildings along Denmark Street.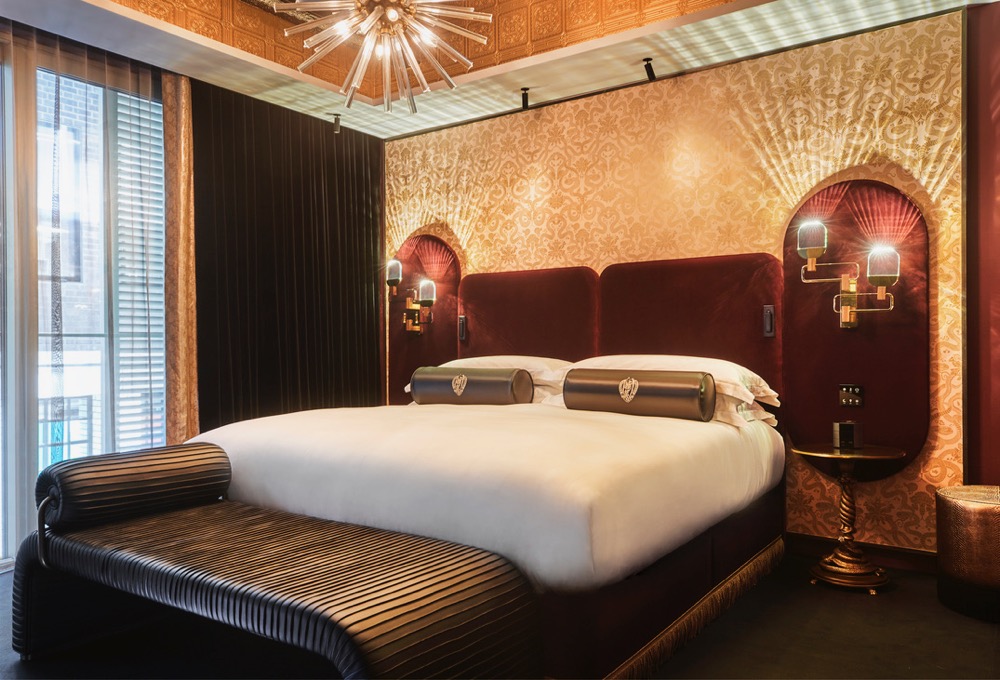 A number of Chateau's apartments are housed in buildings that helped change the course of the British music scene multiple times over. The Signature Apartments feature in three buildings, with the unique 51 SQM 'I Am Anarchy', a duplex mews house situated behind No. 6 Denmark Street. Meanwhile, the Murphy bed and the dj ports make it ideal for forgetting all about sleep. Serving as the epitome of punk prowess and versatility, this apartment features gloss black furniture, tartan blinds and statement graffitied chairs. Set adjacent to Denmark Street, 4 Flitcroft Street features the Flitcroft Apartments, finished in a vintage gothic aesthetic for those looking for an experience larger than life.
Read our guide to the best cool hotels in London
Chateau Denmark's art collection will platform the very best of London's creative talent, opening guests' imaginations to the multidimensional history and expressionism of the city's art scene. Exhibiting a range of artists and creators, including Magnus Gjoen and Radek Husak, the contemporary collection will feature various mediums from paintings and photography to sculpture and illustrations — a trove of handpicked pieces.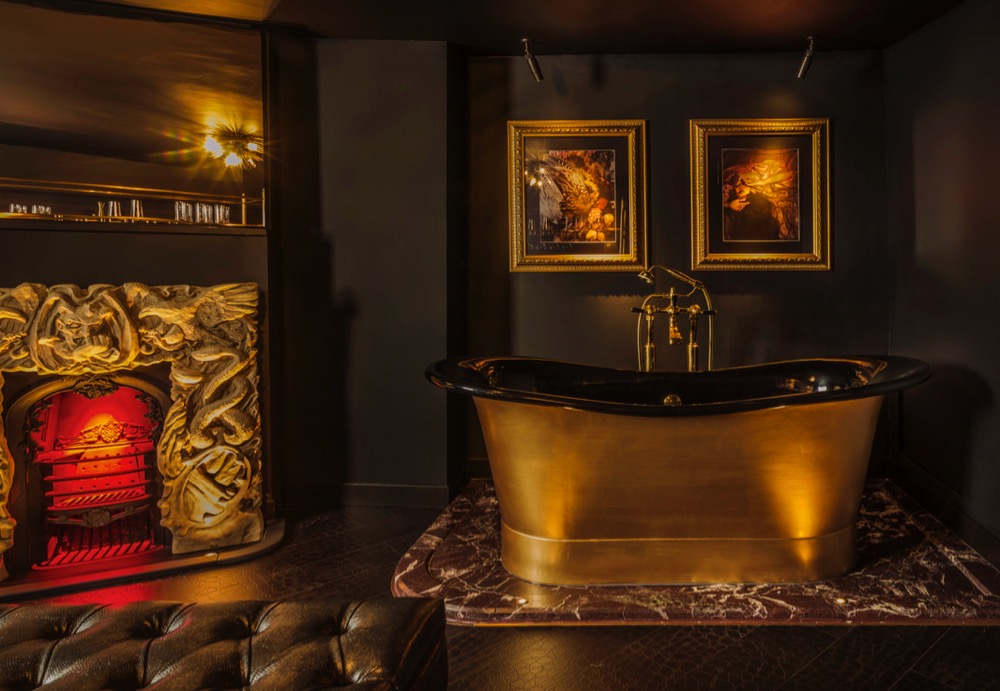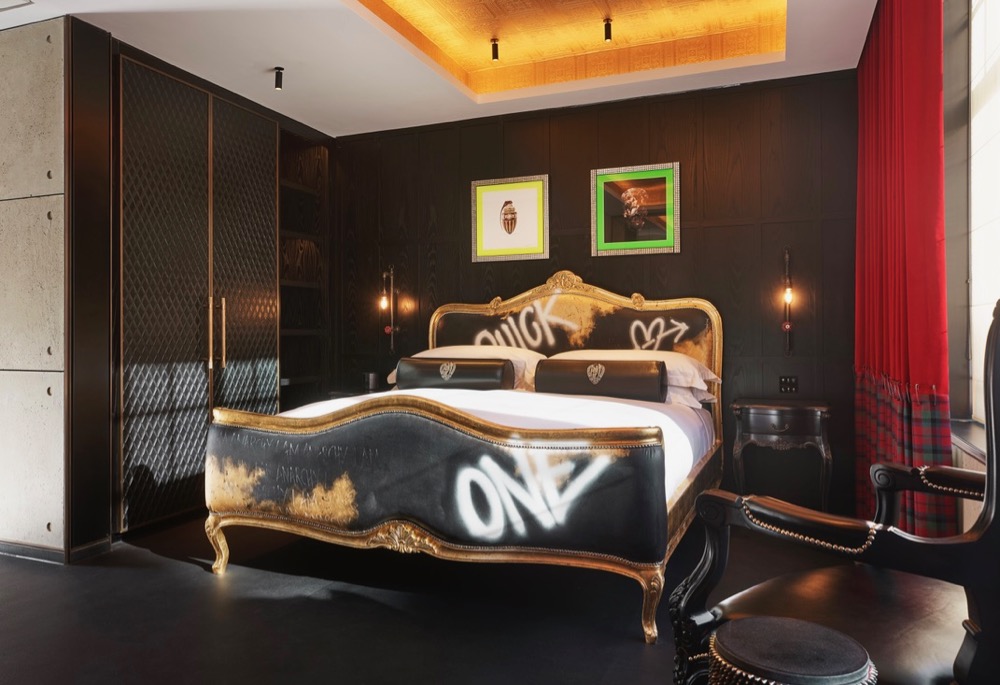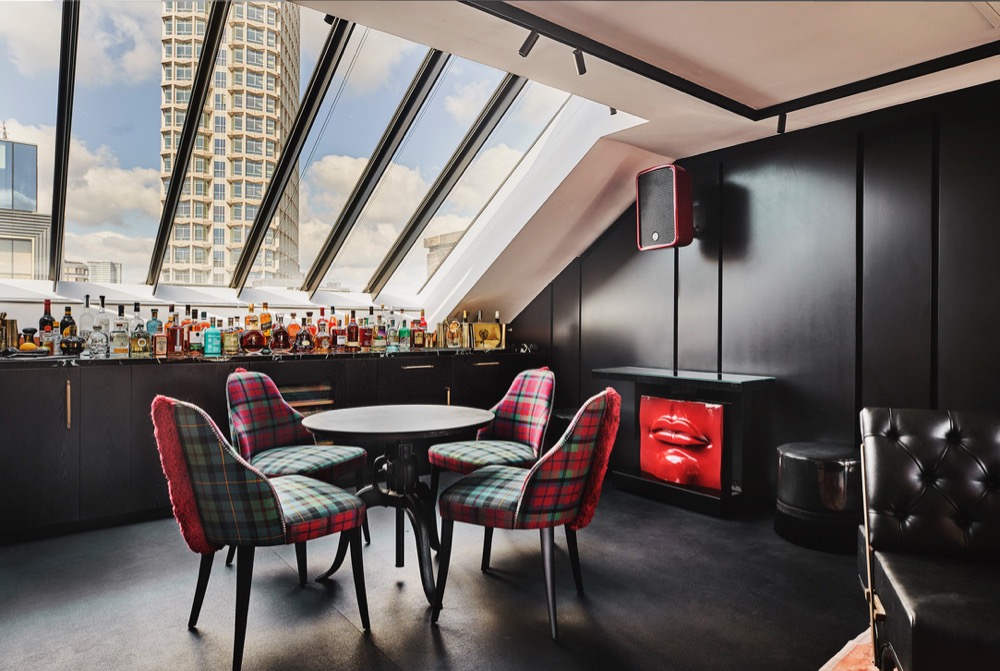 The Now Building is the largest of Outernet London's immersive spaces. Its north-facing public atrium features a 360-degree creative canvas, courtesy of immersive media screens — the largest LED screens anywhere in the world. In addition, The Now Building's top floor will be home to district neighbour and independent restaurant group Tattu, for their first London site. Inspired by traditional Chinese flavours and ingredients, Tattu will offer guests a sensory experience through a fusion of cooking, culinary display and luxury interiors.
Additionally, throughout 2022, Denmark Street will see the arrival of Chateau Denmark's lounge bar and basement club, along with a fitness and wellness space. Other district neighbours will include a recording studio and Outernet Live, where guests will have privileged access to watch, party, or perform at one of the live spaces, ranging from 360–2,000 capacity. Chateau Denmark will offer unprecedented connectivity, whether you're staying for the night or for the year.