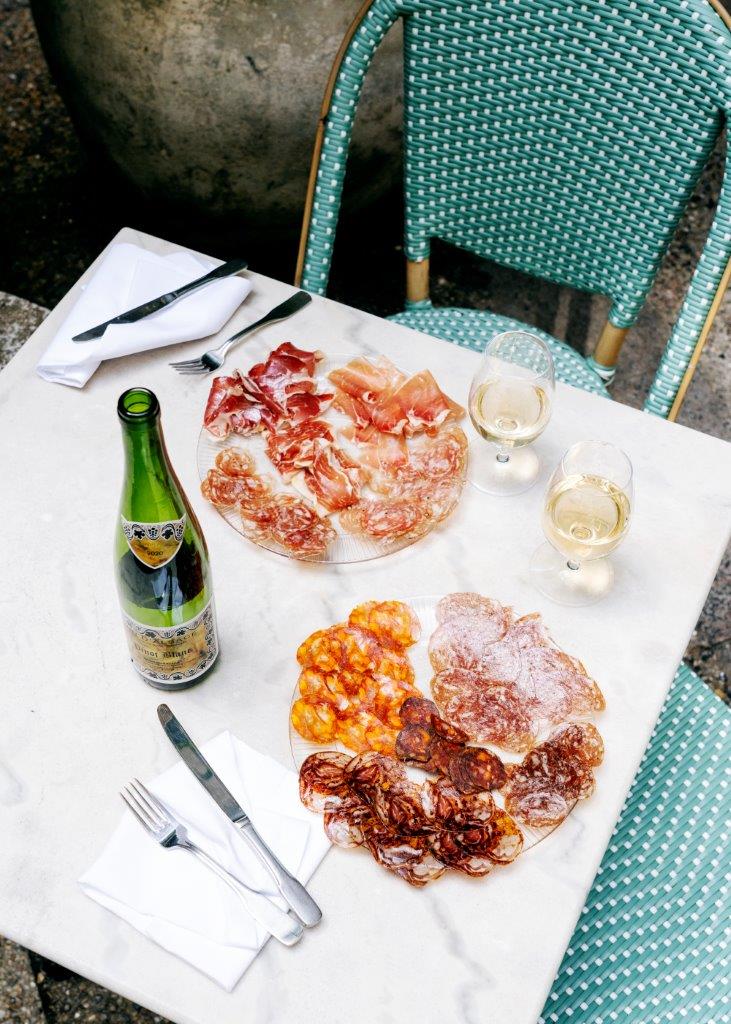 The wine selection is wide and ambitious, and while the focus is on France, there's also been room for Italy, Georgia, Australia, Austria, Germany and more. There are fun, rare and deeply serious wines on the menu, and the color palette has many shades; white, red, orange, pink, violet, corn yellow and more. The common thread is craftsmanship, passion and taste.
Behind the wine bar are Sigurd Kjeldgaard (JAH Izakaya) and Riccardo Meconi, former sommelier at Iluka and Bæst and new sommelier at Coco Hotel. Riccardo has worked with wine in both Milan and Rome, and welcomes Bar à Vins guests with expert guidance and recommendations.
To keep fingers busy, an appetising menu has been created, with small dishes that are great to drink wine with: huge French cheeses, French and Italian charcuterie, cold and hot seasonal greens, oysters, Tarte au Comté and tatar. In short, a map that calls for wine.
Information
Bar à Vin is open Wednesday – Sunday from 4pm and is located on the ground floor of Coco Hotel.
Find Out More
Address: Coco Hotel, Vesterbrogade 41 1620 Copenhagen
Website: www.coco-hotel.com