Hilton's largest APAC property has opened its doors, on Singapore's vibrant Orchard Road. With world-class dining and contemporary botanical-inspired design, the 1,080-room property is set to redefine hospitality in the city's shopping district.
For over a century, Hilton Hotels & Resorts has set the benchmark for hospitality around the world. With nearly 600 hotels across six continents, Hilton Hotels & Resorts properties are located in the world's most sought-after destinations and the company's new venture in Singapore marks its largest ever in the Asia Pacific.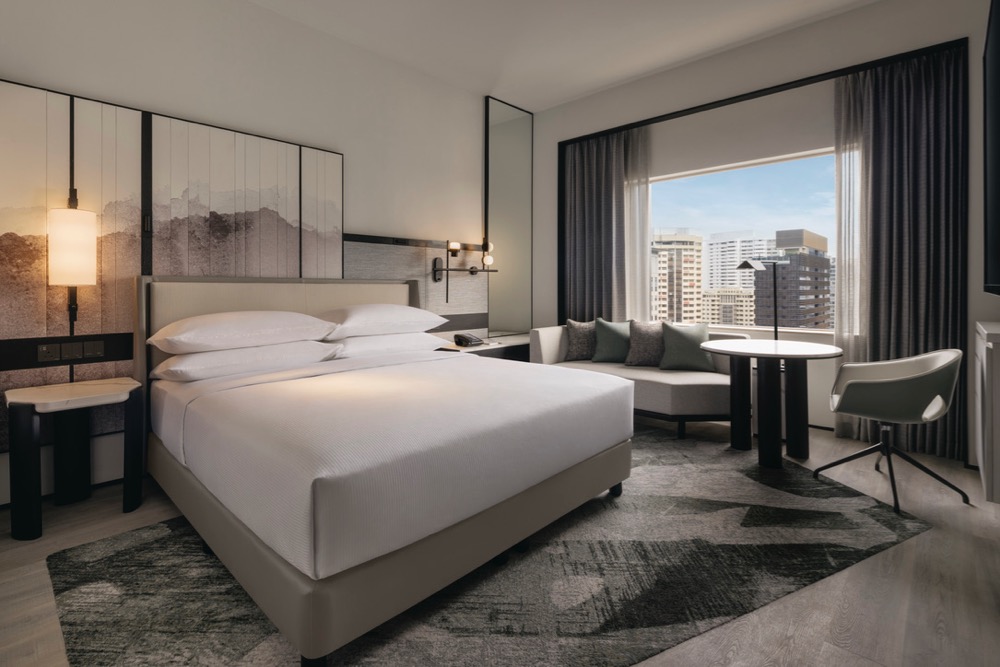 A botanical theme
Featuring a modern contemporary design, Hilton Singapore Orchard pays homage to Singapore's rich history and the street's agricultural heritage. Orchard Road was once abundant with fruit orchards, nutmeg plantations, and pepper farms. Botanical references are seen throughout the artwork and interiors. And it provides a suitably eco-friendly guest experience; energy-efficient technology includes in-room motion, a custom-built filtration plant that purifies and bottles drinking water on-site to reduce single-use plastics and carbon footprint, there are air-conditioning and light sensors, digital key access and smartphone-connected services providing convenience for guests on the go.
Read our guide to the best luxury hotels in Singapore
Alan Watts, president, of Asia Pacific, Hilton, said of the launch: "Today we celebrate a key milestone with the opening of our largest hotel in the Asia Pacific. Hilton Singapore Orchard is a fantastic showcase of our flagship brand and places us in a strong position to usher in a new era of travel. Together with our partners at OUE Limited, we are confident that the hotel will be in a leading position to cater to the travel demand that we anticipate will come rapidly as global economies and travel networks reconnect. Hilton Singapore Orchard will truly be top of mind for both leisure and business guests as it delivers exceptional experiences supported by Hilton's renowned hospitality."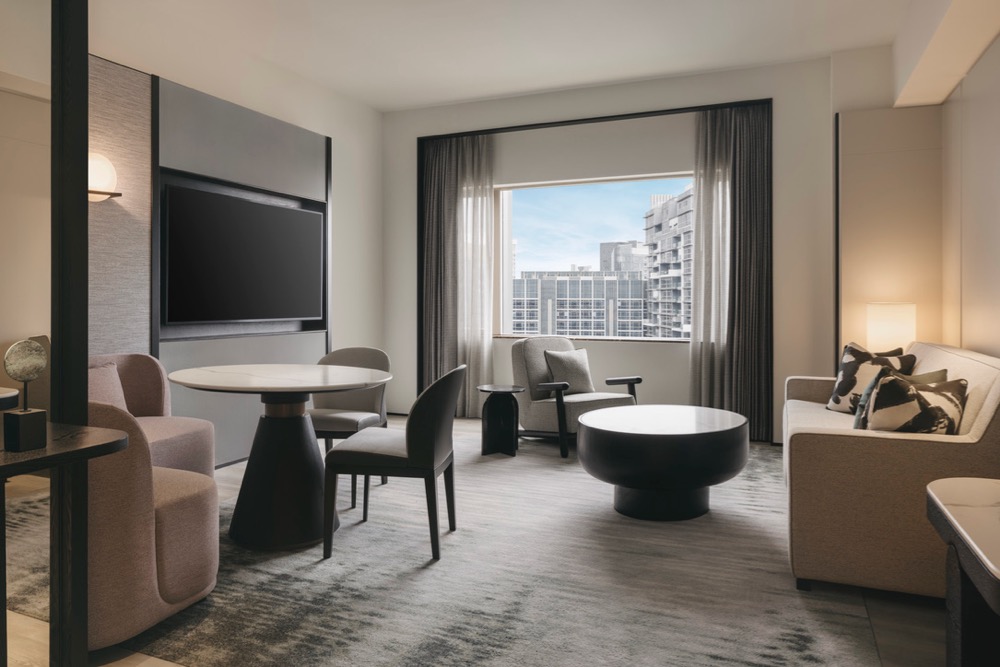 Michelin stars and Singaporean delights
Five curated concepts have something for every occasion and will satisfy culinary connoisseurs. First, there's the rustic Osteria Mozza, an outpost of the award-winning LA-based (but internationally renowned) Italian restaurant, by celebrated chef Nancy Silverton. Then there's the two-Michelin-starred Shisen Hanten, for fine Szechwan and Chinese cuisine by Chen Kentaro and Chatterbox, famed for their local Singapore delights. Relaxed all-day dining takes place at Estate, showcasing culinary experiences and flavours from around the world, highlighting regional tastes and elevating classic dishes. While aperitifs, barista-quality brews, botanical-inspired afternoon teas, handcrafted cocktails and artisanal pastries at Ginger.Lily.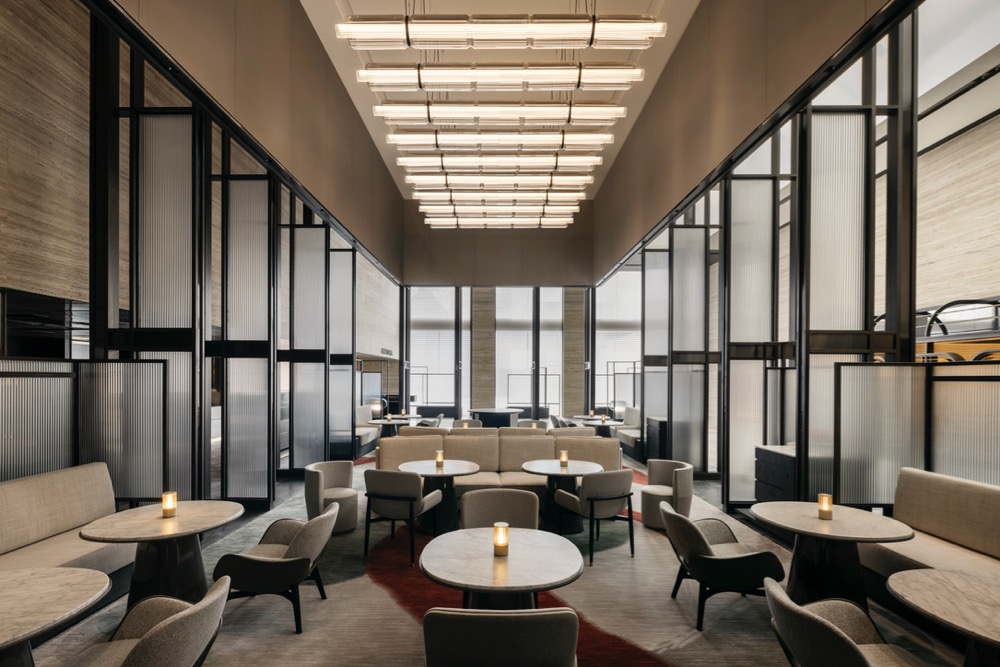 Exceptional facilities
Guests have access to two 24-hour fitness centres, an outdoor pool and – for guests staying on the executive floors – one of the largest lounges in Singapore. Directly connected to the luxury shopping centre Mandarin Gallery, guests have easy access to the best global brands and gourmet offerings, as well as the city beyond.
Hilton Singapore Orchard has over 2,400 square metres of modern facilities for meetings, incentives, conferences and exhibitions; facilities include the elegant Grand Ballroom accommodating up to 900 guests and a multi-tiered amphitheatre-style Imperial Ballroom with panoramic city views. Hilton Singapore Orchard ensures exceptional events that are clean, flexible, safe and socially responsible through Hilton EventReady with CleanStay.
Alexandra Jaritz, senior vice president, brand management, Asia Pacific, Hilton, said, "With its strategic location, stylish design, a diverse array of culinary concepts and bespoke events capabilities, Hilton Singapore Orchard will be a beacon for the brand. We look forward to delivering exceptional experiences complemented by Hilton's signature hospitality."
Hilton Singapore Orchard is located at 333 Orchard Road, Singapore 238867. For more information, or to make a reservation, guests may visit Hilton Singapore Orchard.