Evoking glamour, finesse and La Dolce Vita, this new hotel marks the latest edition from the InterContinental lifestyle brand, building on its longstanding heritage. The landmark building was imagined by Italian architect Carlo Busiri Vici, originally constructed in 1900 to host ambassadors, before a period as the American Embassy. Now the reimagined interior space is both theatrical and the epitome of discreet luxury.
Roman sophistication
Tom Rowntree, Vice President of Global Luxury and Lifestyle brands at IHG, said at the hotel's launch in May: "Today we open the doors of the InterContinental Rome Ambasciatori Palace, enchanting our guests with a mix of historic architecture, modern art and culture, alongside personalised service with distinctive details, and incredible cuisine. From Suites with Roman arches to room service at night delivered by the chef, we have created a culture of subtle touches of sophisticated charm. This hotel is a true gem in our portfolio of luxury properties, and we look forward to providing our guests with an unforgettable experience to discover the soul of Rome. As expectations of the modern luxury traveller continue to evolve, we recognised an opportunity to both preserve the distinct properties of this Palace building while reimaging the interiors to elevate it to new heights."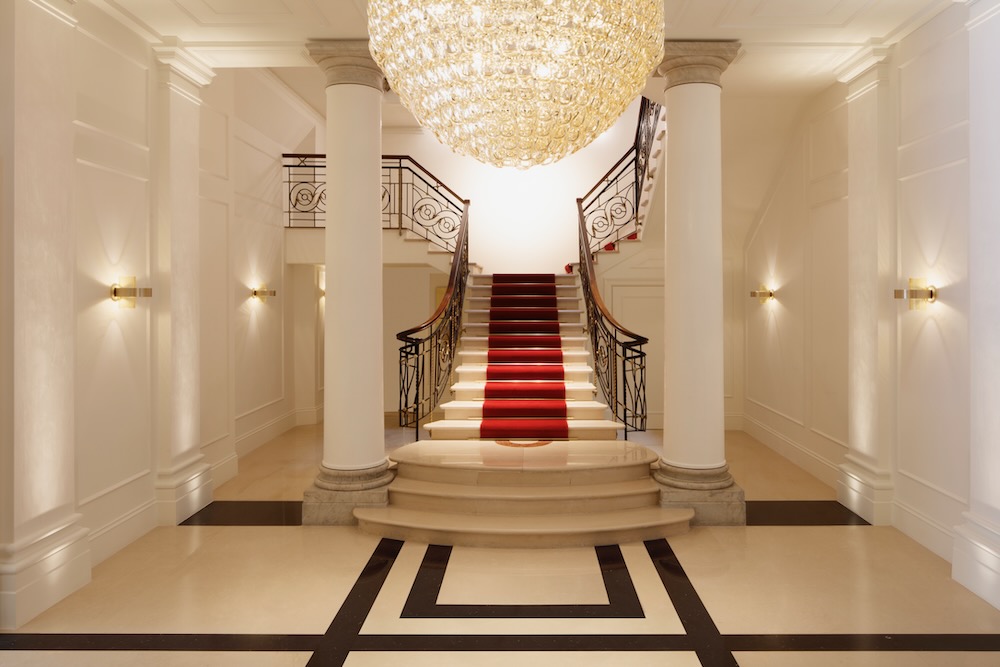 Via Veneto
Renaissance's classic architectural elements such as gables and columns provide pleasingly symmetrical elegant shapes within meticulously planned interiors. As such, it blends beautifully into a neighbourhood that's a short walk away from some of the capitals best loved landmarks, including the Trevi Fountain, the Spanish Steps and the Pantheon. This centrality makes InterContinental Rome Ambasciatori Palace an ideal base for all travellers looking to explore the area's rich history, culture and art. And Via Veneto is one of the finest and most romantic places to stay.
Read our guide to the best hotels in Rome
Heritage and Modernity
160 rooms and luxury suites are available to book, with prices starting from €745 per night, in a style that combines neo-classical details with chic contemporary design. Subtle luxury and elegance abounds. It's been inspired by chic Italian apartments, with a serene palette of colours and furnishings that pay tribute to local traditions and craftsmanship. Bespoke details and design emphasize ancient nature; brass handles have been designed to resemble Roman fluted columns; leather-crafted headboards and fluted wall lamps are custom-made by Italian artisans. It's a delightful celebration of Rome's heritage, but also of Italian modernity.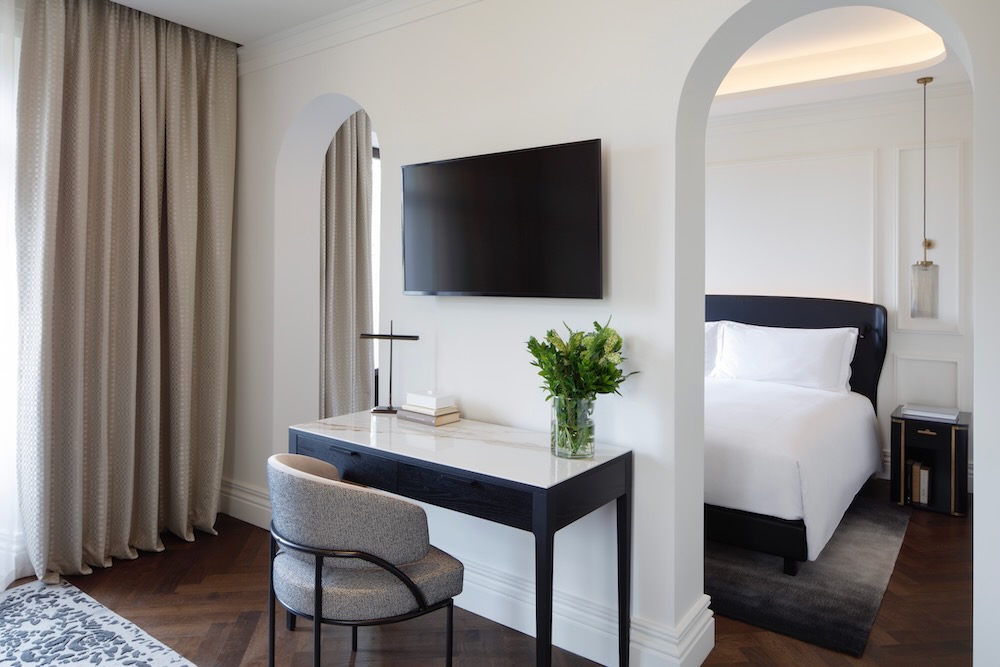 Scarpetta NYC
Elevated Italian cuisine alongside flavours of a traditional American steakhouse can be sampled at Scarpetta NYC, the main restaurant with an urban atmosphere. Come for lunch or dinner to feast on authentic recipes with raw ingredients, and to order from a wine list of Italian and American selections. Additionally, a Big Apple-styled cocktail menu makes for an inspired and unique epicurean adventure.
Anita's Lounge & Bar and Charlie's Rooftop
Anita's Lounge & Bar is the first venue encountered when entering the hotel, the space accented by a 600-bulb chandelier. This is a place to relax or to socialise. At the other end of the hotel, guests can soak in vistas of the Eternal City, from Charlie's Rooftop, a venue inspired by the concept of a "good time Charlie". There will be live music and exclusive DJ sets, sophisticated mixology, and sophisticated canapés.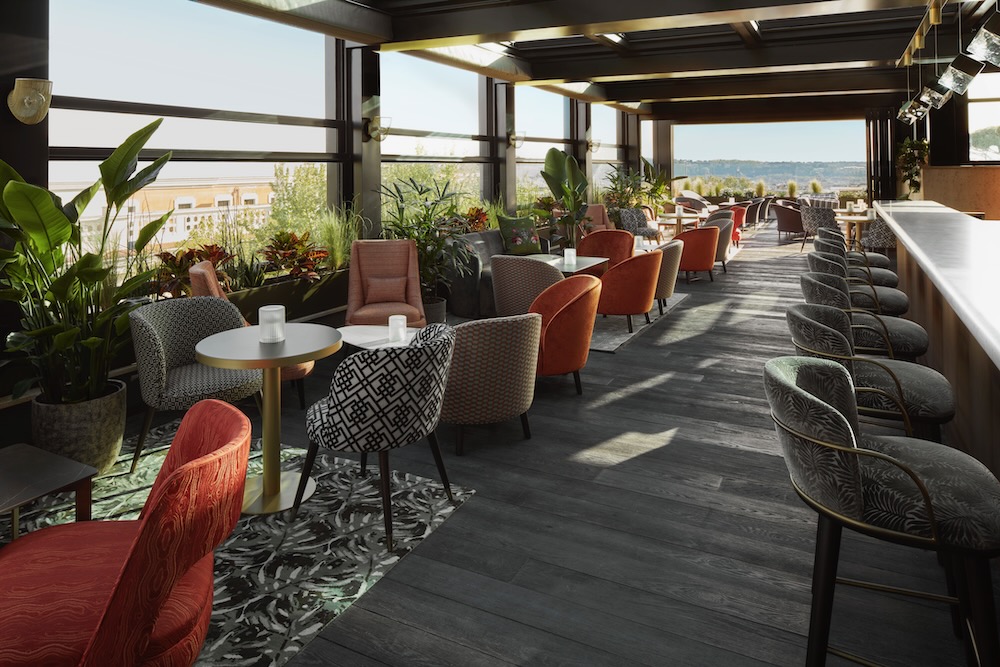 Luca de Stefano, General Manager, InterContinental Rome Ambasciatori Palace, commented: "It is with great pleasure that we open the doors to InterContinental Rome Ambasciatori Palace. Our passion for luxury hospitality and attention to detail is second to none and we are looking forward to welcoming guests to our stunning hotel and to experience the wonder of Rome. Rich in history and in unparalleled location, guests can indulge in the timeless elegance of Italian design, savour the flavours of refined Italian cuisine, and create unforgettable memories."
Ambasciatori Palace is among 450 hotels in IHG's luxury portfolio, one of the largest in the industry, and joins more than 6,000 hotels within the IHG One Rewards platform. The guest-centred loyalty programme offers benefits at 18 leading hotel brands, accessed via the new IHG One Rewards mobile app. More information is available at