This landmark hotel is receiving a brand new look in its sixth decade. The glamorous overhaul is set to celebrate the building's 1960s heritage while adding a contemporary edge that serves to showcase the capital's timeless cosmopolitan appeal. And the finished article is due to be unveiled in September this year, coinciding with the anniversary of its first opening.
Recognising the first Hilton hotel to have opened in the UK
The Park Lane hotel was the first of its kind in the UK in 1963. Opened by Conrad Hilton himself, it was the largest hotel in Europe at the time, standing at 328 feet high. Since then it has welcomed more than 11 million guests and every year, it hosts more than 200,000 people in its 453 rooms. While it has previously undergone mini refurbs, this is the most significant and sizeable to date, making it quite the milestone.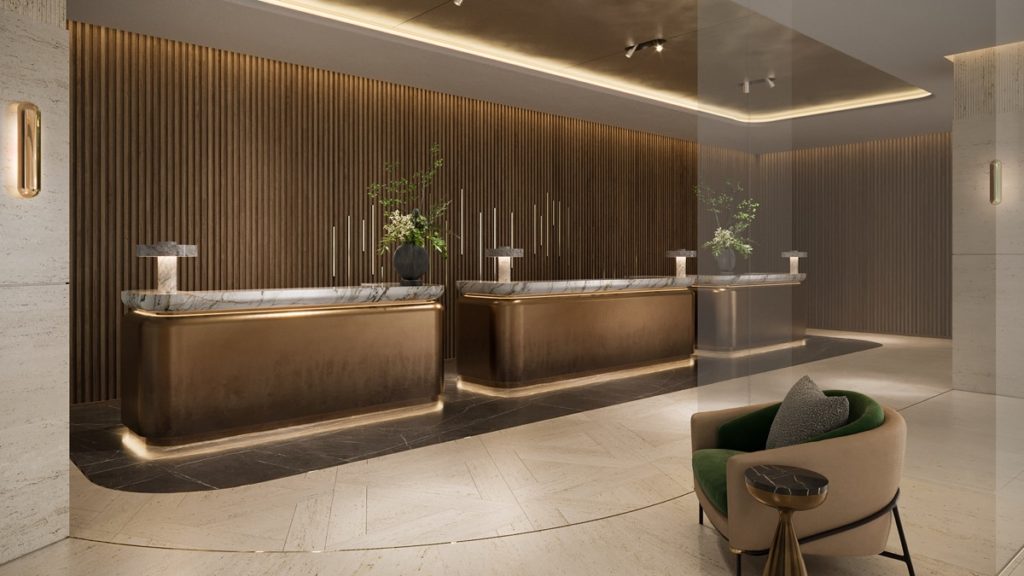 Mid Century glamour
G.A. Design International — the award-winning luxury hotel interior design group — was chosen to bring the brand's new vision to life. The refurbishment is being completed in stages, starting with the top-floor suites and lobby area, allowing the Hilton to remain open to guests meantime. Impeccably designed rooms and suites take advantage of the panoramic views; there will be plenty of nods to the glamour of the 1960s, alongside natural tones, low-slung furniture, soft edges and cutting-edge design. Not only will the highly anticipated work have a huge impact on the life and look of the hotel itself, but it will also introduce two new hot spots to the local Mayfair area.
Read our guide to the best hotels in Park Lane
Natural yet noble
A brand new British eating and drinking concept, focussing on local, seasonal and ethically sourced ingredients will be revealed. Taking inspiration from neighbouring Hyde Park (the largest of central London's Royal Parks) the new restaurant's decor will reflect the natural world, using noble materials such as travertine and bronze with an earthy colour palette. A refreshed lobby will be brighter and more inviting than ever before, with an accent signature artwork by Giles Miller, seating and a bar; a joyful take on modern London living, the space will celebrate artistry and craft, mixing classic cocktails that are reflective of the hotel's heritage.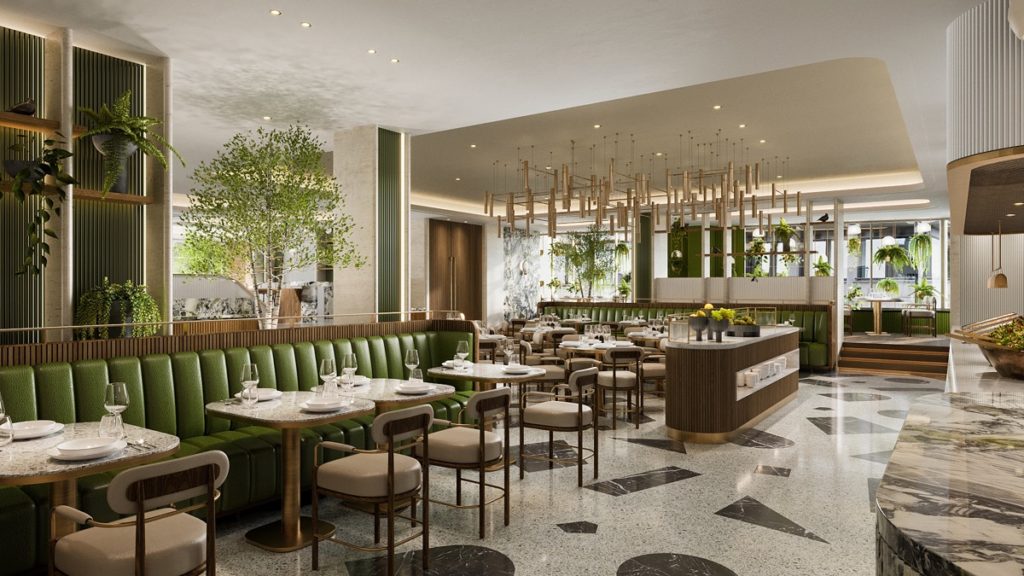 Matthew Mullan, General Manager at London Hilton on Park Lane says, "With a 60-year heritage, London Hilton on Park Lane is one of the capital's most iconic hotels and as we celebrate our anniversary, we can't wait to showcase this exceptional transformation to our guests. Envisioned by Conrad Hilton as the epitome of modern hospitality back in 1963, this new design pays homage to the hotel's roots, adding a modern twist and celebrating its location on the edge of one of London's finest parks."