The resort of Vilamoura, on Portugal's Algarve is a sophisticated and prestigious area, offering a range of upscale experiences from luxury beach clubs, world-class golf, and some beautiful beaches. Anantara Vilamoura is at the heart of this upscale holiday playground.
You can read the Luxury Editor profile review of Anantara Vilamoura here.
The resort has an acclaimed spa. Its location affords spectacular views out over the grounds the gold course and onto the Atlantic. The highly trained team combine wellness expertise with a warmth and friendliness that immediately makes you feel welcome in this tranquil oasis.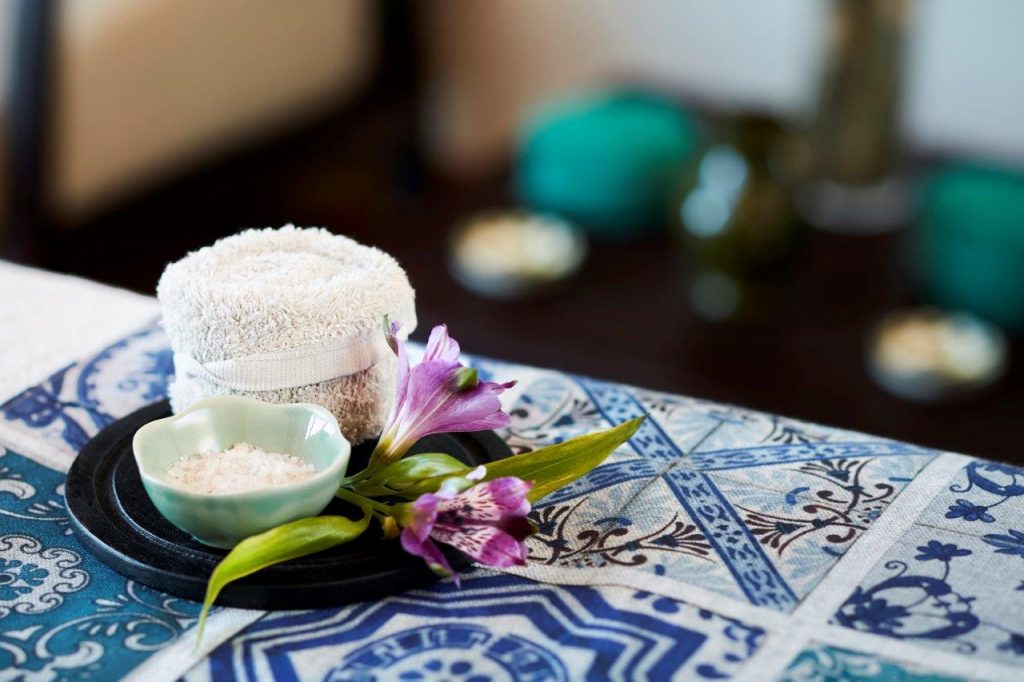 Spa Journeys
Here's a selection of what you can enjoy in the Anantara Vilamoura Spa:
Detox Immunity Boost
This promises to renew, recharge, and revitalize. Give your body's healing process a boost and feel completely energized with our tailor-made programme. Release toxins with specific treatments and improve blood circulation and oxygenation with personalised cardio-fitness activities. A perfect start to bring a new energy to life.
Wellness Consultation
90-minutes Detox Cure Body & Face
Two 60-minutes Fitness activities
Pack Detox Home Care
Complimentary access to vitality pool, sauna, and steam bath
Romantic Wellness Getaway
You and your partner are invited on an invigorating romantic journey. Sink into pure bliss with a 90-minute romantic journey for two, plus a private fitness session will provide new focus for setting healthy goals and reaching them as a couple. An intimate moment to rebalance mind, body, and spirit with your loved one, achieving inner peace and relaxation.
90-minute Romantic journey for two
60-minutes private Fitness activity
Complimentary access to vitality pool, sauna, and steam bath
Rejuvenating Journey
Ascend to a state of pure glow and spoil yourself with our long-lasting rejuvenation beauty journey. A perfect blend of body and skin treatments and techniques to stimulate the renewal of damaged tissues affected by the passing of time. This signature programme starts with a personalized wellness consultation, tailoring every action to your exact needs, to achieve the best results and make you feel awakened with radiance.
Wellness consultation
90-minute Firming & Toning treatment
75-minutes facial lifting
60-minutes Pilates class
Pack Rejuvenate Home Care
Complimentary access to vitality pool, sauna, and steam bath