Bergman Design House, the award-winning studio founded by Marie Soliman and Albin Berglund, is delighted to unveil The Lund Collection, launching in the Cotswolds in Spring 2022.
The Lund Collection is the first property to be designed, owned and operated by the award-winning studio, Bergam Design House, founded by Marie Soliman and Albin Berglund.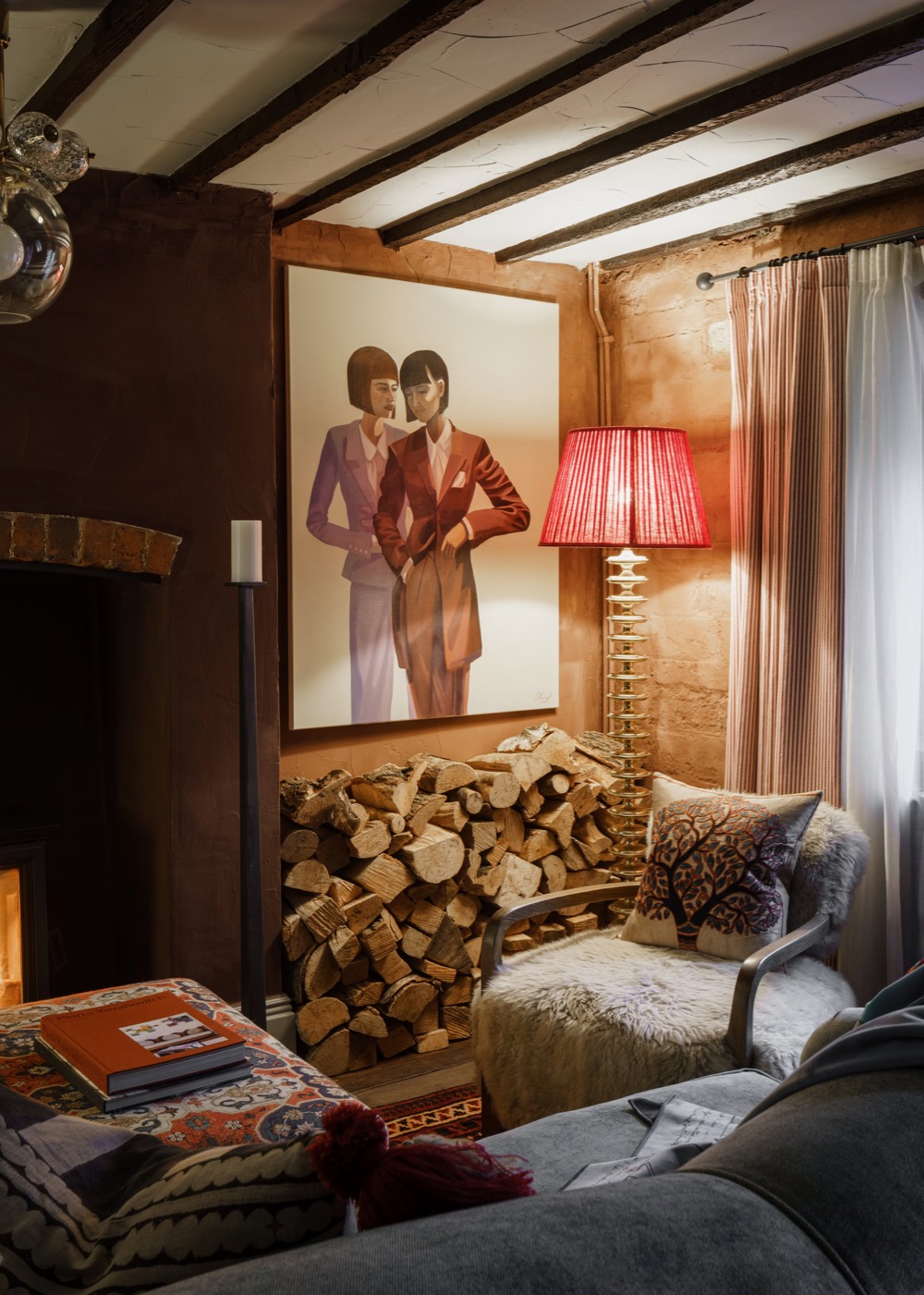 All photography by Vigo Jansons
The private cottage, located in the Cotswolds, close to Chipping Norton and Great Tew will open in Spring 2022 and will showcase original artwork and vintage treasures alongside new bespoke furniture from the studio's Black Berg Collection. All the exquisitely finished interiors and are the stellar work of the husband- and-wife design duo and have been inspired by the natural beauty of the seasons and the surrounding area. Collaborating with some of the finest furniture and textile artisans in the UK, including Upholstery, Robert Kime, Tori Murphy and de Le Cuona, the result is simply stunning.
"What's been so enjoyable about this project has been the 'treasure hunt' for the most incredible antique and vintage finds, all of which tell their own unique story while highlighting the beauty of the newer items next to them," said Marie Soliman, Founder and Creative Director of Bergman Design House, on the process of creating The Lund Collection. "It's an approach I like to call 'organised chaos'; the creation of a space that is both functional and timeless, with a playful hint of surprise or whimsical energy."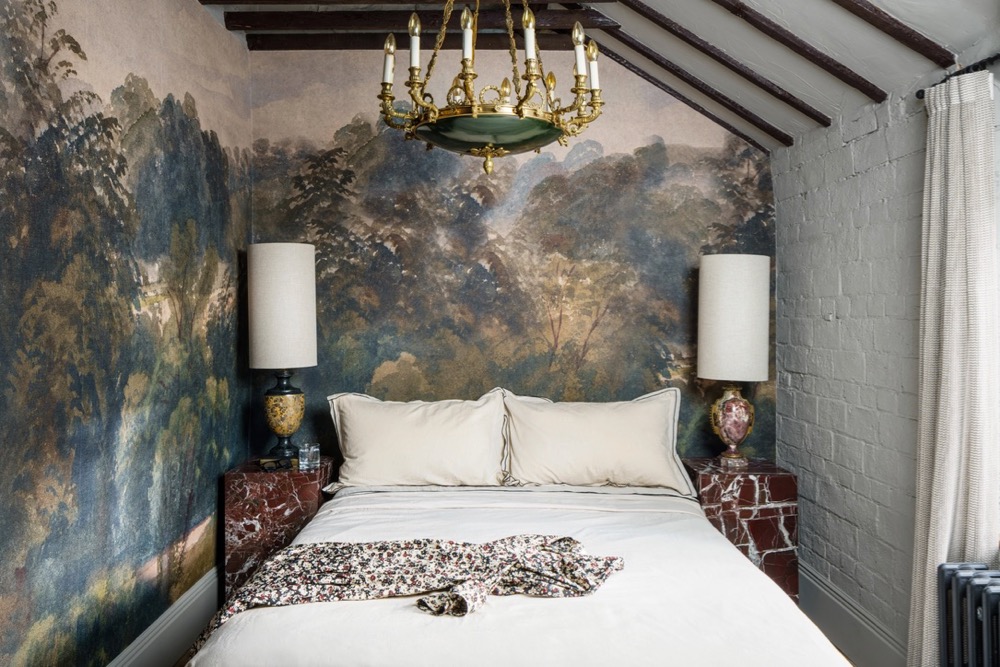 The Lund Collection presents one-bedroom, a cosy log-burning fire and an ornate bathroom which features a luxurious deep-soaking bathtub making it a stylish sanctuary for couples, friends and solo travellers alike. The cottage is the first property in a new line of luxury independent accommodations in the UK for the Bergman Design House with their goal being to provide the utmost privacy while offering the ultimate guest experience. A fully stocked bar, show-stopping design drinks cabinet, hand-curated welcome hamper and a state-of-the-art Swedish Moccamaster coffee machine are just some of the extras the luxuries guests can expect to enjoy during their stay.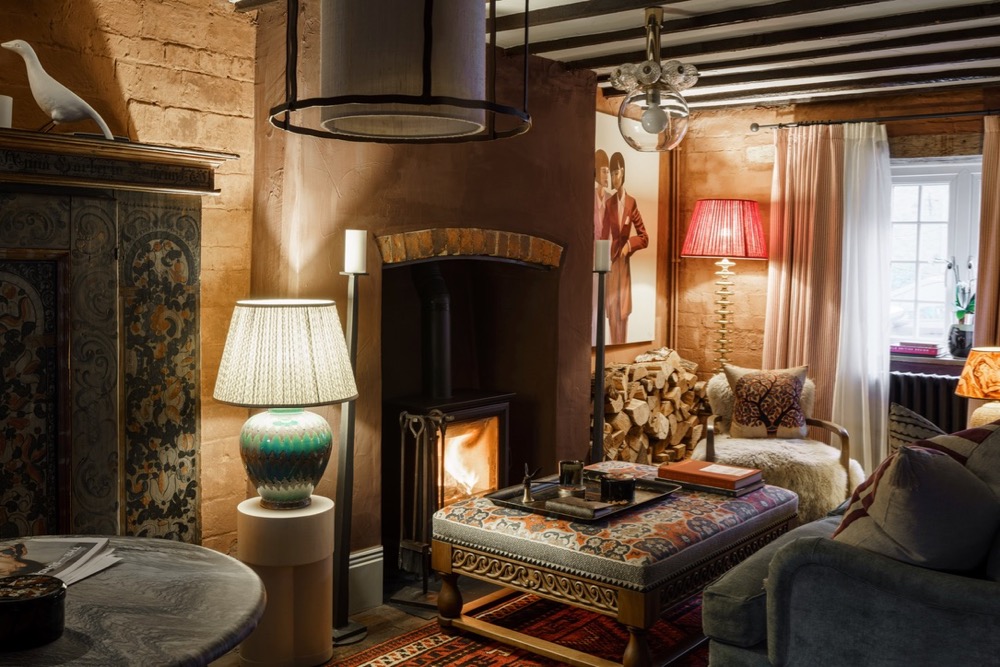 "We fell in love with this cottage and the absolutely stunning countryside. "We are so thrilled to share it with our guests. It is intended to be a sanctuary for all who visit – we want our guests to come here and truly switch off, connect with nature and feel at home," said Marie.
Nightly rates at The Lund Collection start from £595 per night including a welcome hamper with wines personally curated by Albin.
Find Out More: www.thelundcollection.com