L'OCCITANE is excited to open a luxury spa at the new Hilton Hiroshima hotel. The Spa by L'OCCITANE will be the first of its kind in the Chugoku and Shikoku region of Japan. It will feature the brand's exclusive products and advanced treatments in a peaceful and welcoming sanctuary of well-being.
The hotel is located on the Peace Memorial Boulevard in the heart of Hiroshima. It has 420 elegant and contemporary bedrooms that occupy the seventh to 22nd floor, including 16 suites that offer L'OCCITANE en Provence turndown gifts. The hotel has world-class facilities that include four restaurants and bars, a wedding chapel, fitness centre, and large indoor pool and sauna.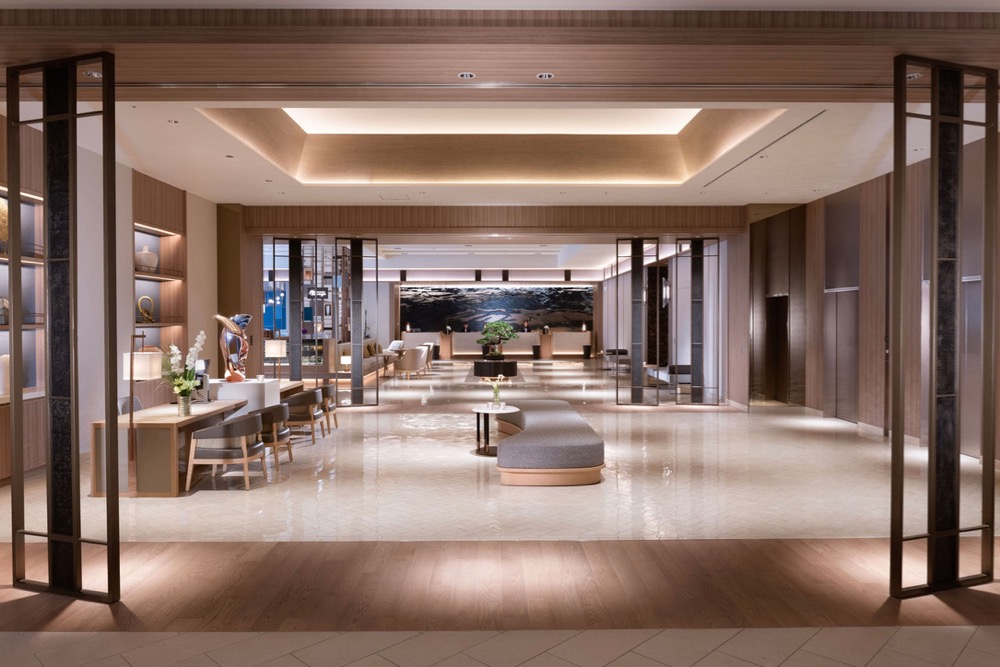 L'OCCITANE Spa is a serene oasis situated on the fifth floor of the hotel. There are four tranquil treatment rooms (including one for couples), each with a private shower and make-up room. The rooms are themed and liveried in restful colours that reflect the brand's iconic product ranges, all imbued with the natural spirit of Provence. These include Immortelle, Lavender, Almond and Rose.
The entrance to the spa is a gentle curve, with natural wood interiors and golden maple artwork to create a warm and welcoming ambience. The crimson glow emitted by a vermillion centrepiece, inspired by the Torii gate of the Itsukushima shrine, offers a sense of serenity.
The L'OCCITANE Spa offers a range of unique treatments and therapies, inspired by the natural beauty and fertile soil of Provence. All of the L'OCCITANE Spa exclusive product ranges are rich in natural and organic ingredients and have proven effectiveness.
Complimentary L'OCCITANE toiletries are available for guests' use in the spa's showers and also in the fitness area.
Samuel Peter, General Manager, Hilton Hiroshima, commented: 'Accompanying the grand opening of Hilton Hiroshima this autumn 2022, I am also thrilled to announce the launch of the first Spa by LOCCITANE in the Chugoku and Shikoku region of Japan and I look forward to a long-term partnership with L'OCCITANE. The brand new, newly built, Hilton Hiroshima is an iconic hotel in the heart of Hiroshima city. The interiors of our spa facilities are characterised by their crimson glow, reflecting the beauty of Setouchi Inland Sea and the surrounding mountains which give you a sense of peace. Touch the body, heal the mind, calm the spirit and combine the best of French craftsmanship and flavours from Provence. We look forward to providing the ultimate spa experience to our guests from all over the world.'
The Hilton Hiroshima Hotel is conveniently located in the centre of Hiroshima city. The hotel is a 10-minute drive from Hiroshima station and is within walking distance of the UNESCO World Heritage Site "Atomic Bomb Dome" and Peace Memorial Park. The hotel offers easy access to major dining, shopping and sightseeing spots such as the Hiroshima Castle and Itsukushima Shrine with its famous floating torii gate.