A Slice Of Authentic Greek Life
Enjoying a south-facing position, the property looks toward the monastery of Aghios Antonios from across the bay of Molos. It's a far cry from the crowded resorts of the mainstream, placing you beside the coast and enveloped by the countryside. Visit in the spring, when wildflowers carpet the sloping hillside — at the bottom of which you'll discover a charming small white chapel and a little pebbly beach completely unknown to the tourist masses. Hop in a car and you'll reach the beach of Molos, with its inviting long sands and warm breeze — here you can try your hand at kitesurfing or spend the afternoon in one of the authentic local tavernas.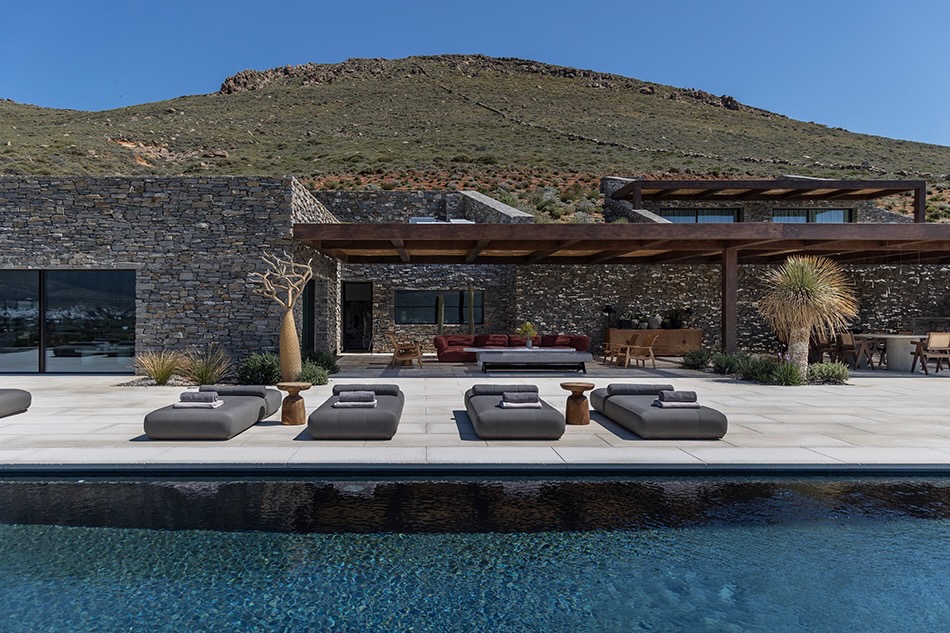 A Main House And A Guest Suite
Ideal for those groups who want time together, but also a separate space to retreat, the villa comprises a five-bedroom house and a self-contained one-bedroom guest unit. The latter, set just above the villa itself, has a dedicated entrance and its own pool. This enables a small family to peel off, or a couple to enjoy enhanced privacy away from the others. The main house provides five bedrooms, an expansive seaside indoor-outdoor living area that's conducive to group dining and reclining, and a hip pool terrace with loungers so comfy you won't want to stray far.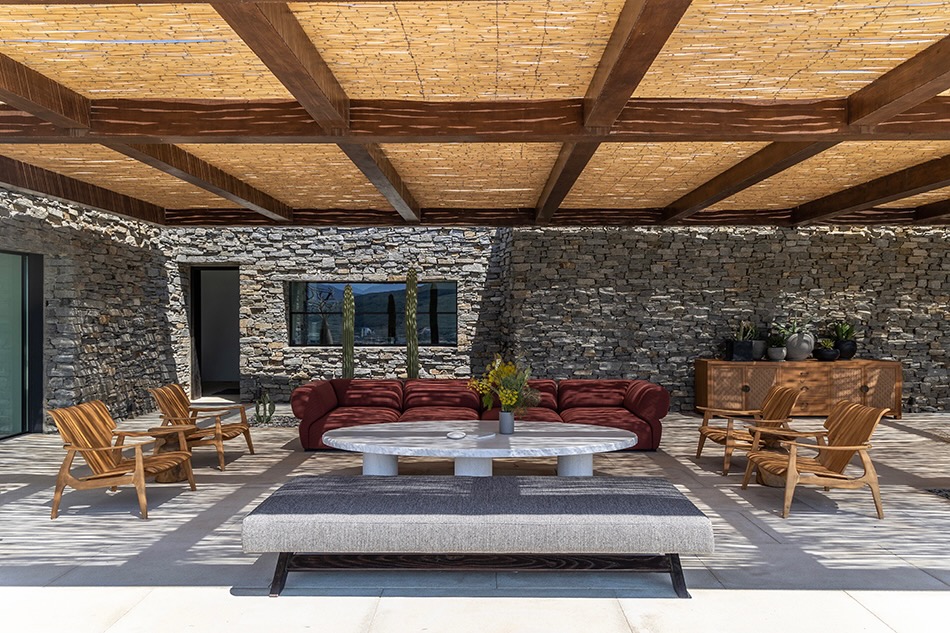 Five Star Greece
Five Star Greece offers properties so exclusive, details of each are not listed on its website. Instead, the team operate more like matchmakers using their breadth of experience and expertise in the luxury Greek holiday rental market, to connect owners with travellers. By getting to know clients and understanding the type of ambience, experience, service style and facilities required, the specialists at Five Star Greece create an elevated and seamless experience, for both holidaymakers and those seeking to rent their villas.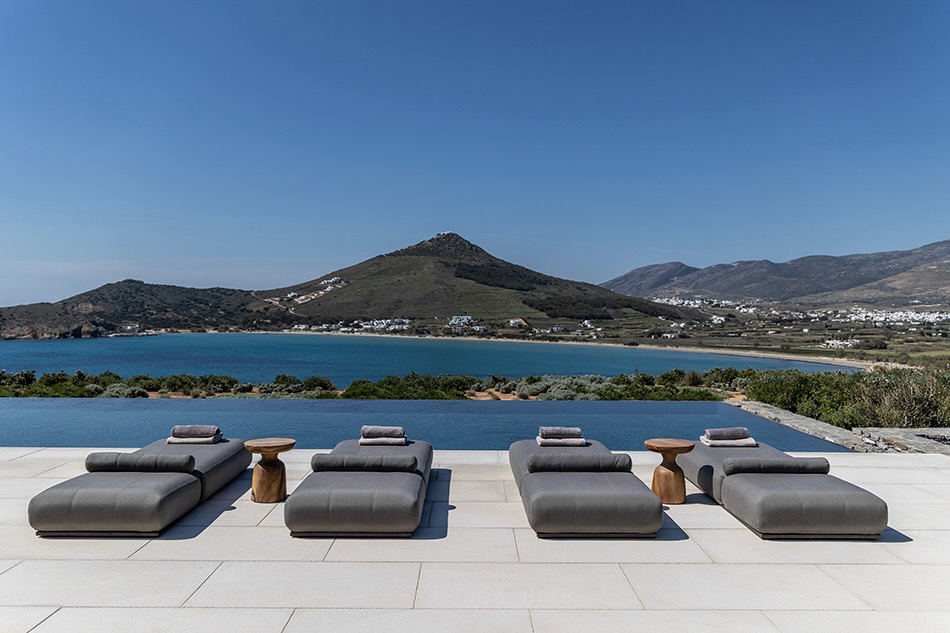 Although you won't be able to search for it on the website, we can tell you that Paros GG is indeed one of the villas within the Five Star Greece portfolio. It's independently operated and managed and is also a member of the exclusive Sirreti community, meaning guests are assured that the property meets the highest of standards, and showcases excellence, in every aspect from its high-spec finishes to its personalised service.
Paros GG can sleep between 12 to 14. Accessed by an easy unpaved track, this villa provides privacy and all the peace and quiet you need.