Puente Romano Marbella, the upscale resort on the city's Golden Mile, has evolved into the gastro ghetto of this exclusive stretch of Mediterranean coast, writes Andrew Forbes.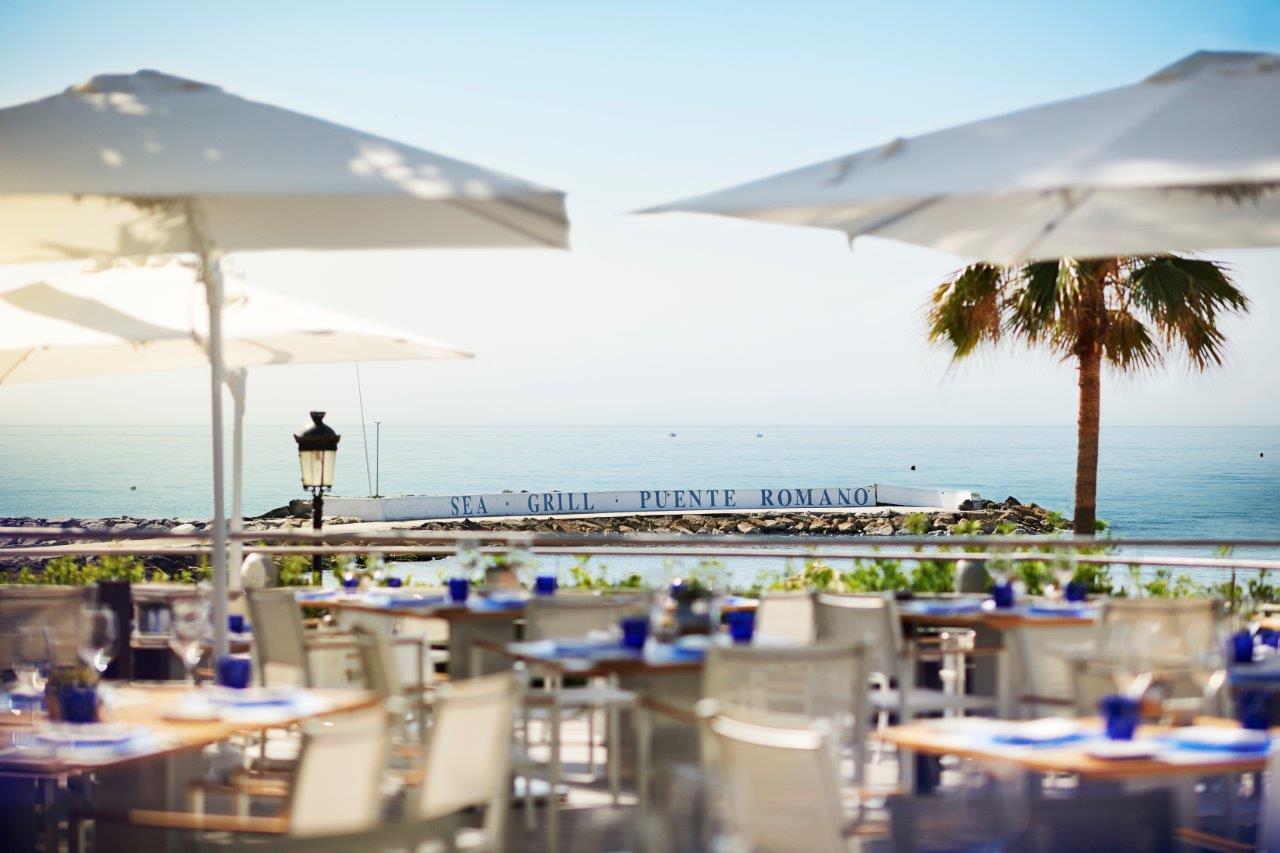 One of the signature dining spaces of Puente Romano, Marbella is Sea Grill. It beautifully captures the spirit of the Mediterranean lifestyle, with its sun-dappled interior, large sea facing terrace deck and a menu of fresh fish, seafood, meats, salads and gourmet Spanish rice dishes.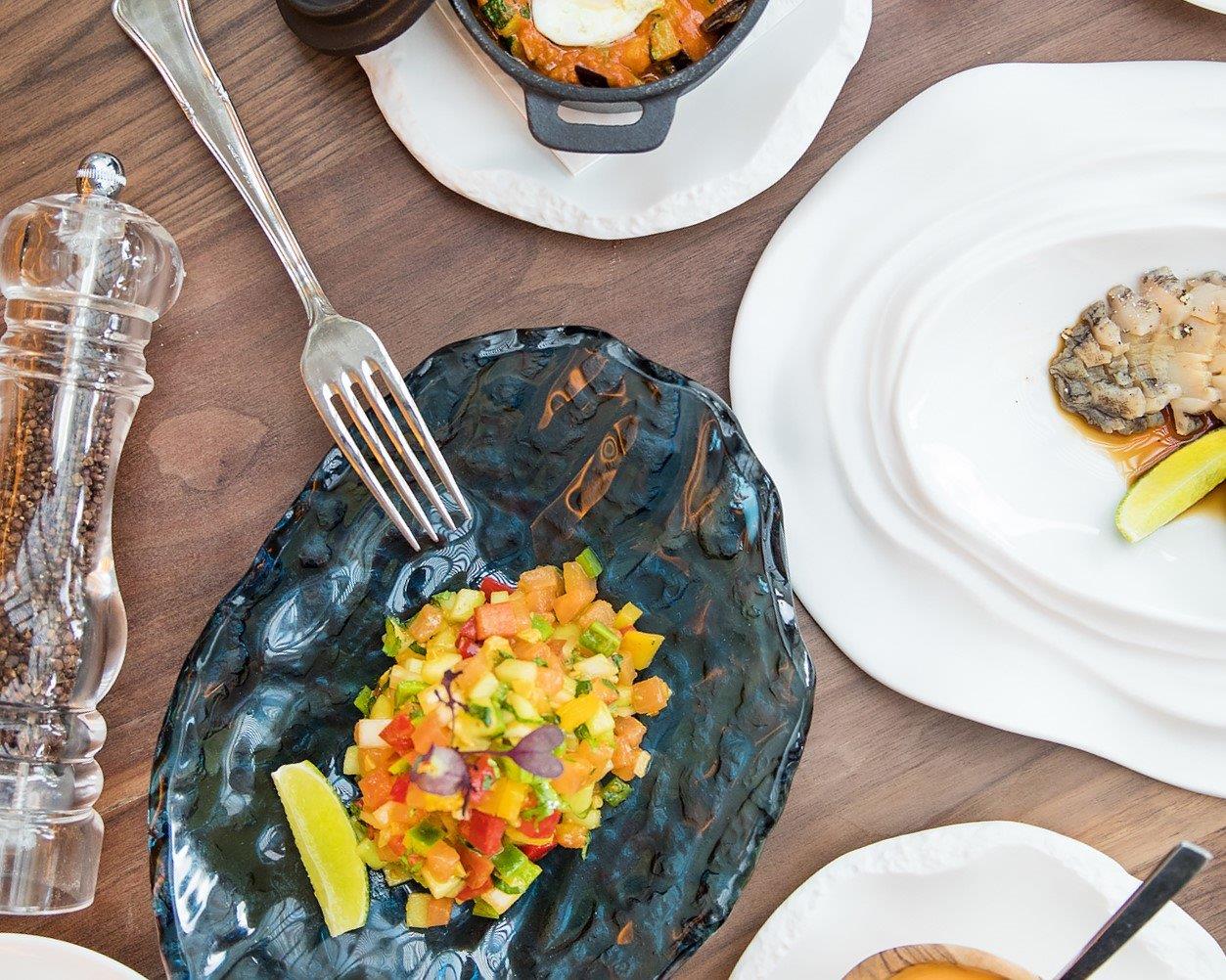 Tapas & Copas
Well, now the choice for Andalusian culinary fare at this luxe beachside resort has just got even more interesting with the launch of Petit Sea Grill, the chic little tapas bar restaurant serving locally inspired dishes complemented by an international wine list that allows you to order by the glass ('copa' in Spanish).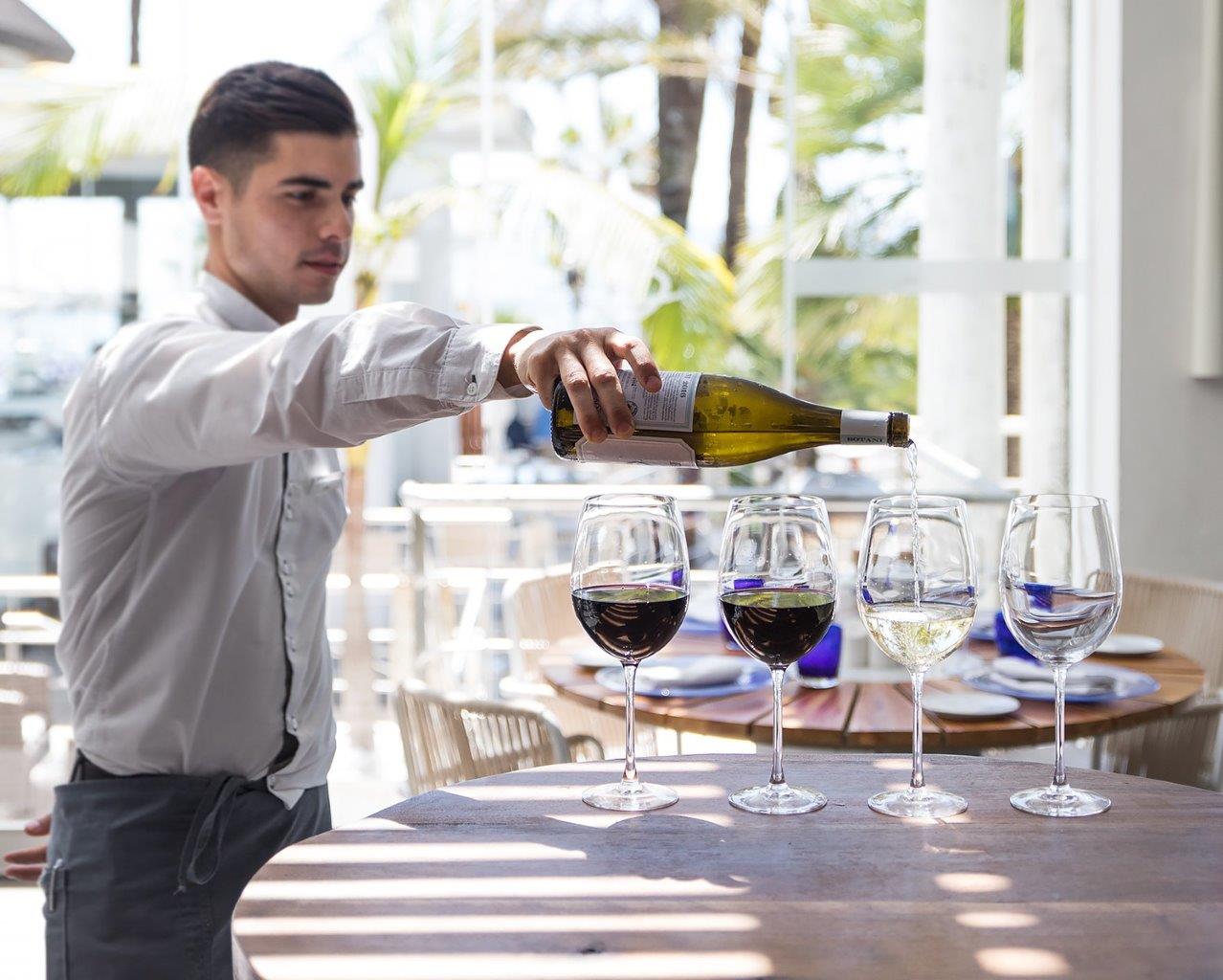 It's the Mediterranean way to enjoy the good life!
Petit Sea Grill is on the upper level of the Sea Grill Restaurant. It's designed to be informal, relaxed, with an ambiance that changes with the time of day. Its mixed seating of sofas, bars stools, high cocktail tables and an elegant dining area means that the small space is perfect for an afterwork drink and tapa, a meal of sharing plates with friends, or a family get-together.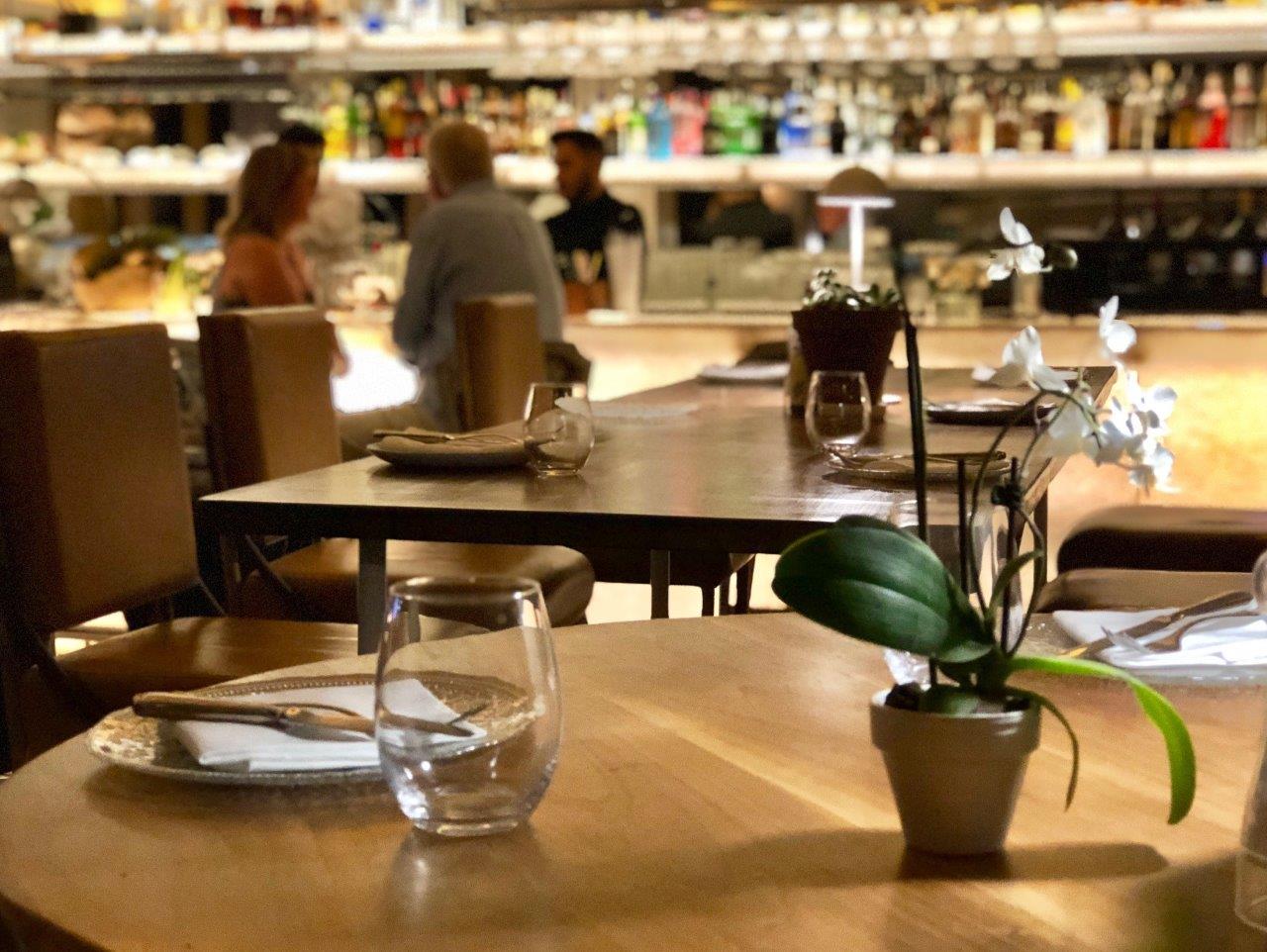 Petit Sea Grill Ambiance
The setting is wonderful – I just love this part of the resort, with its views out across the pool terrace to the beach and Mediterranean. The sunsets are fabulous and there's always a lively friendly atmosphere.
Petit Sea Grill further extends the gastronomic offering of Puente Romano, Marbella which now boasts some 14 restaurants, each with their own identity, menu and ambiance.
With the addition of Spanish tapas and international sharing plates, together with the accessible wine list, it means you don't need a special occasion as an excuse to dine at Puente Romano. It's relaxed friendly and great for sharing good times with friends or family.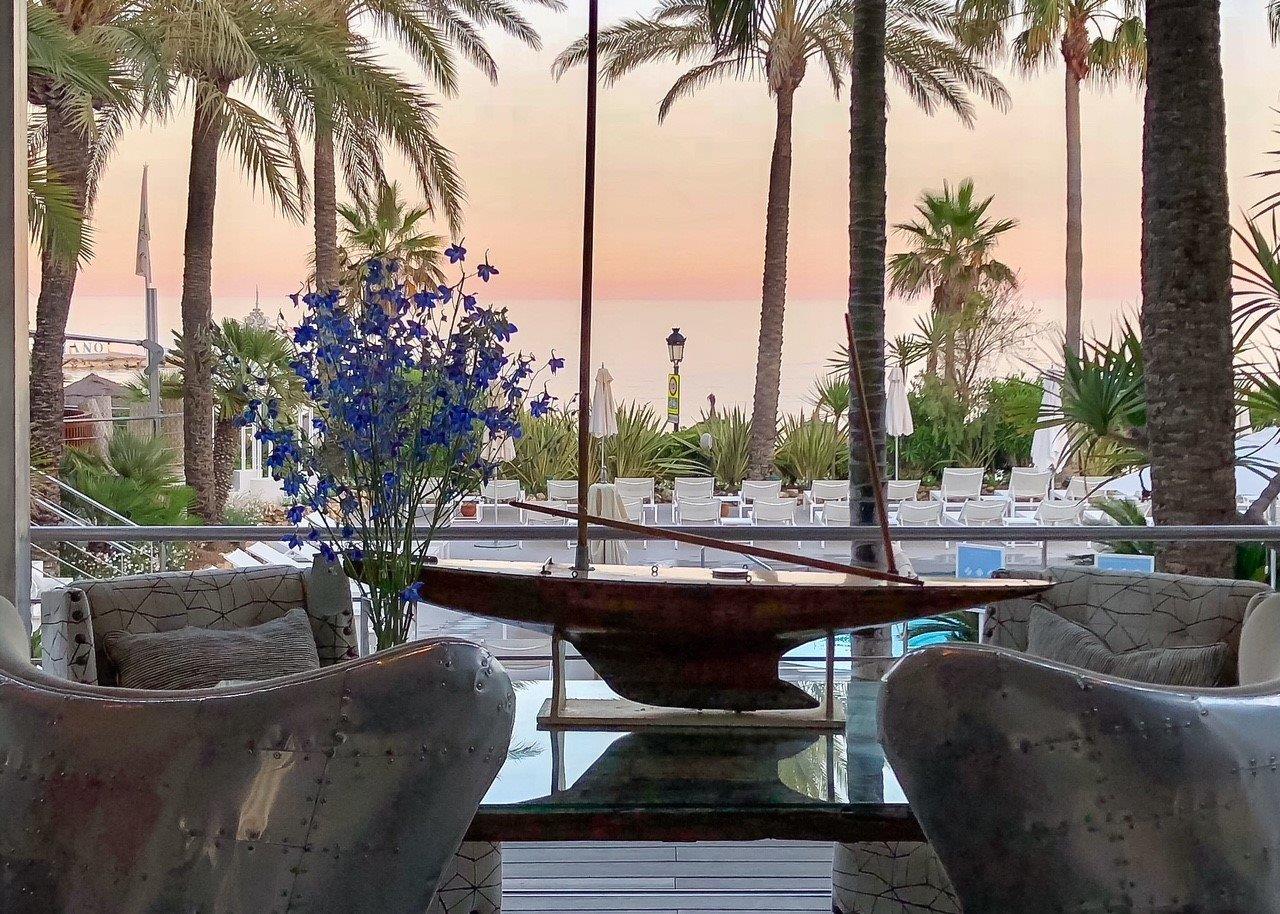 Petit Sea Grill Menu
The menu is focuses on smaller bites, tapas and sharing plates, yet has broad appeal, and is imaginatively presented.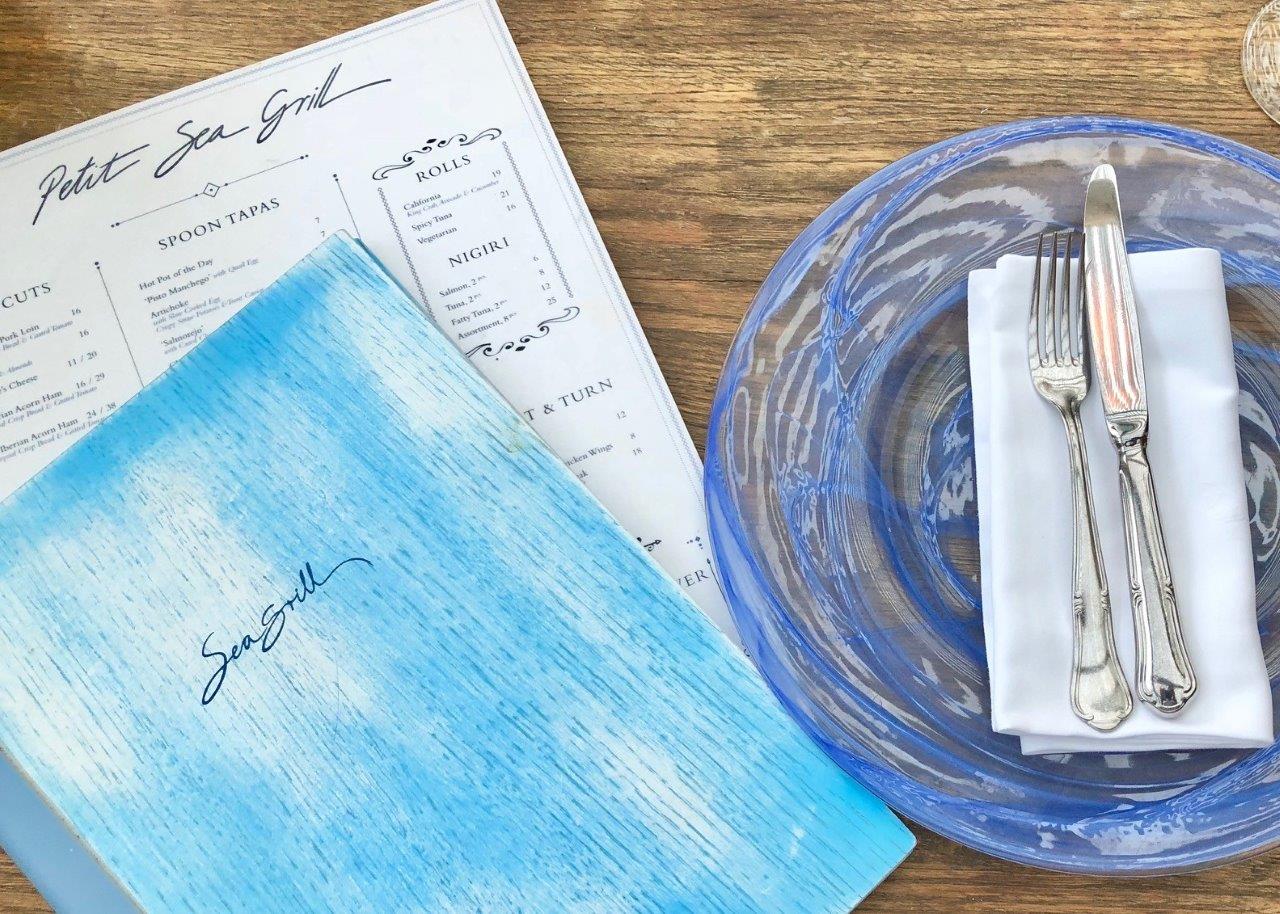 The main sections of the menu include:
'Best Cuts' (selection of Iberian cured meats and cheeses from 16–38 euro);
'Tapas' (classic Andalusian flavours such as croquettes and gazpacho, join international dishes such as Baba Ghanoush. Personally, I enjoyed the Broccolini & Mangetout Salad and the Fried Albino Prawns with onion and fried egg on top. Prices from 6-12 euro).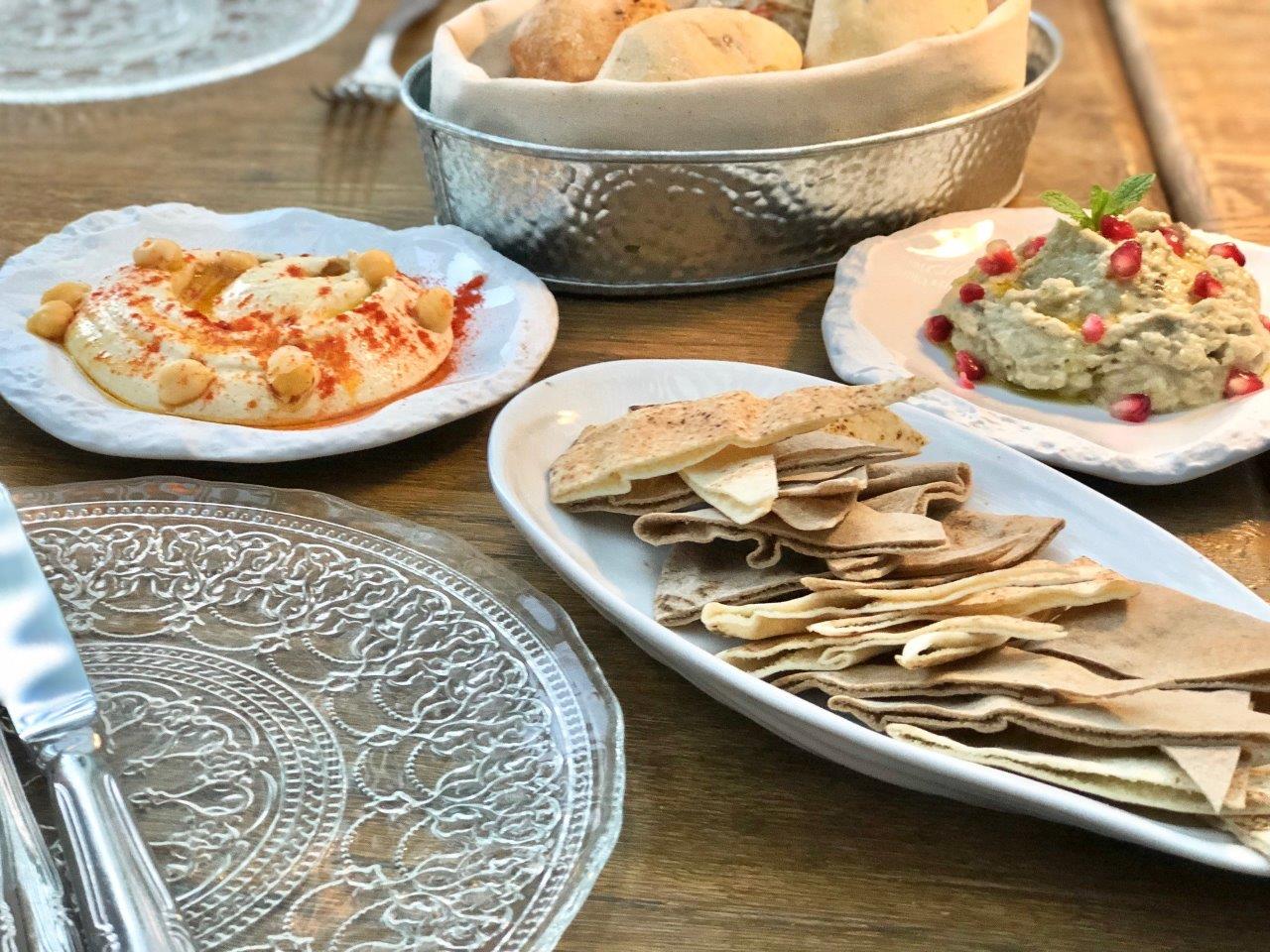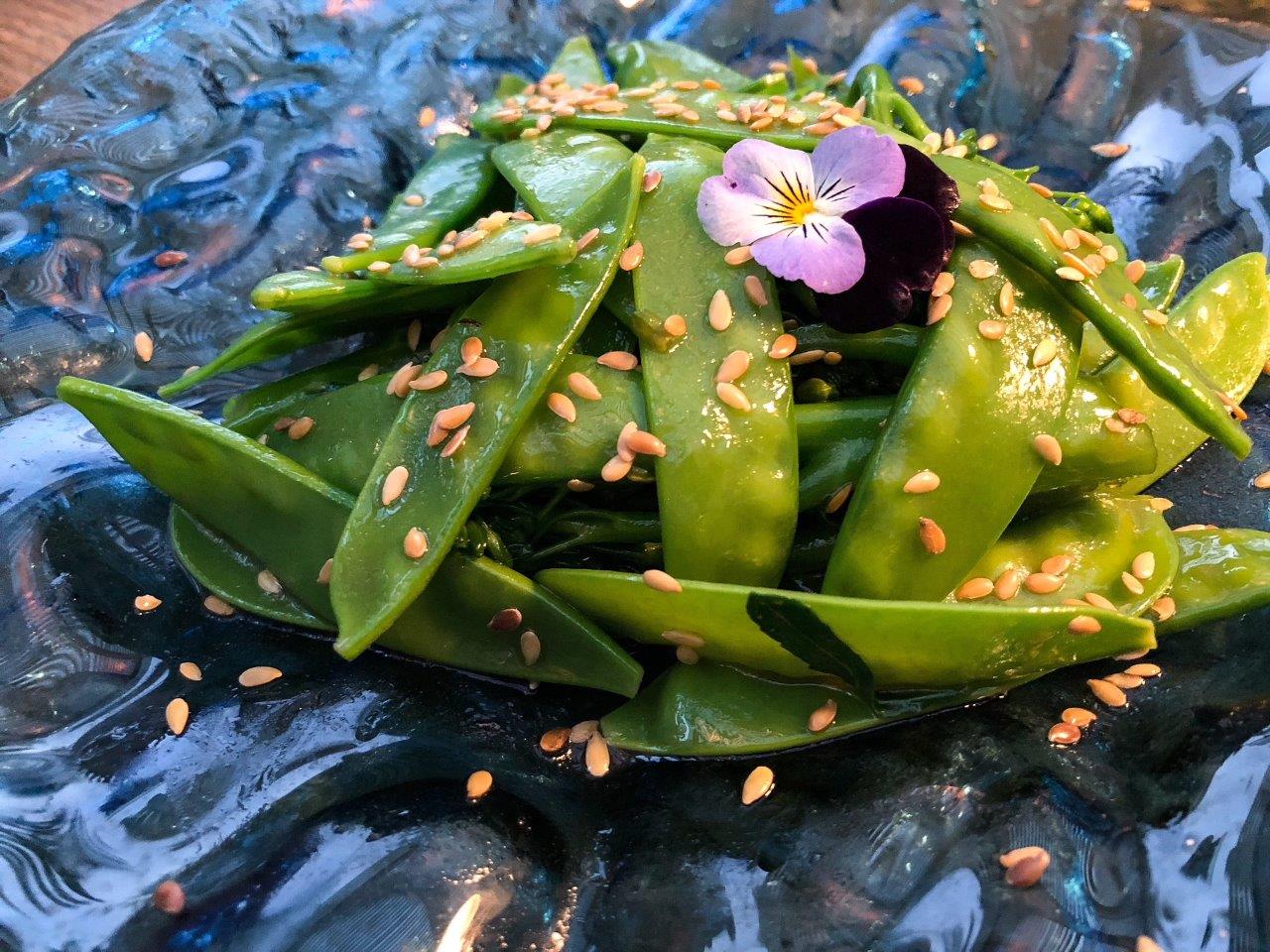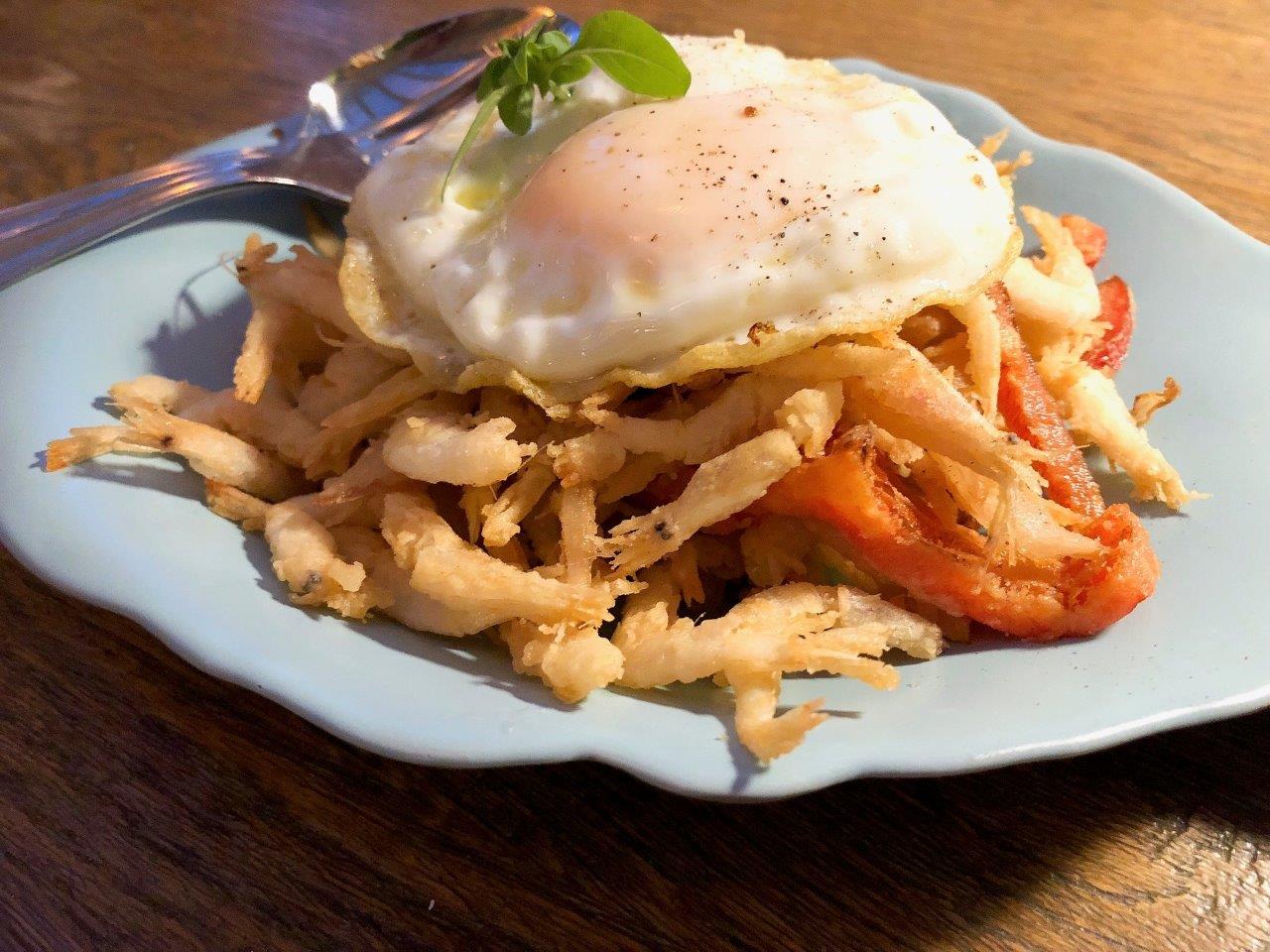 'Nibbles' (including some signature tapas of Soft Shell Crab in Panko, Wagyu Oxtail, and Andalusian Calamari. Prices 15-26 euro)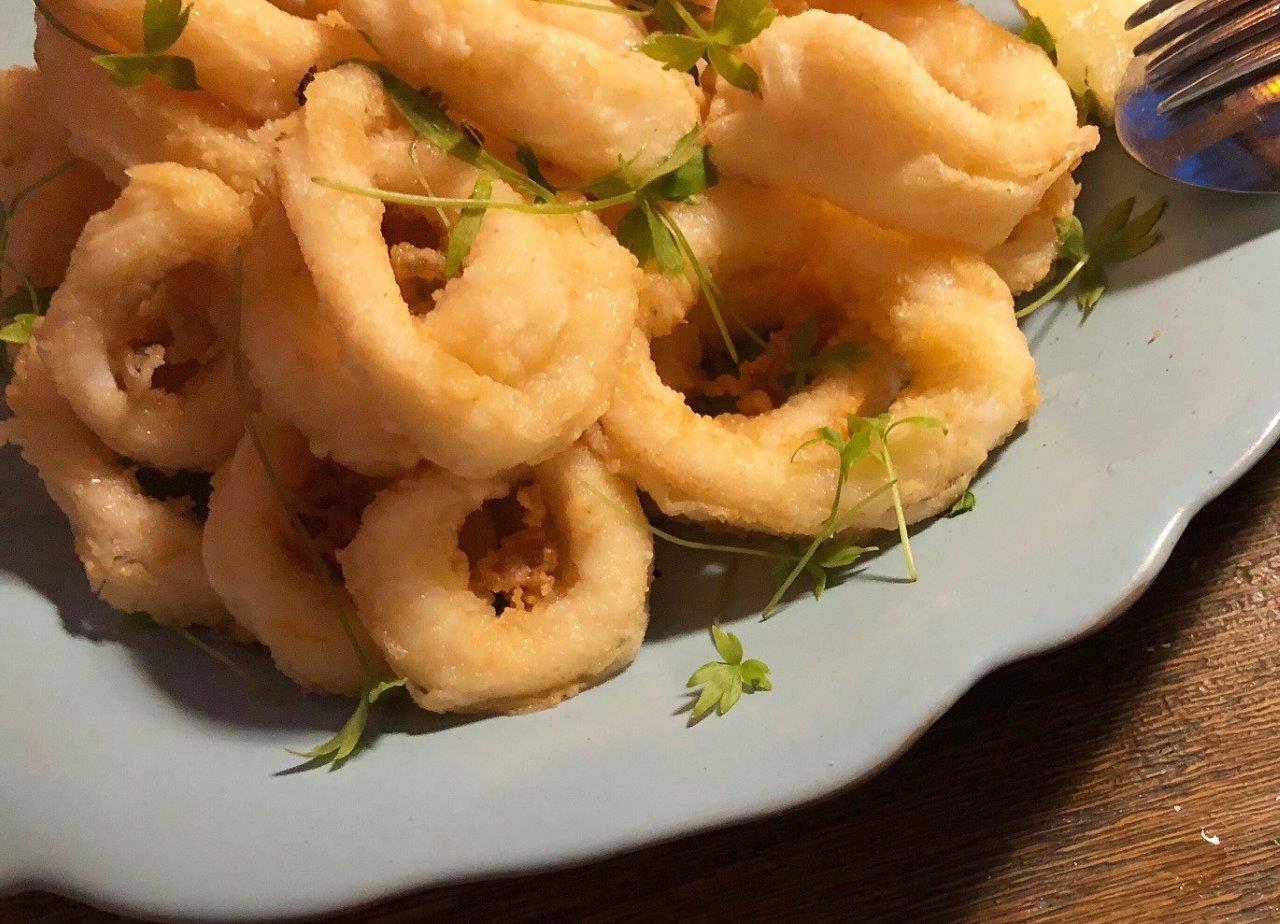 'Spoon Tapas' (think classics like Salmorejo, as well as innovations such as Artichoke with slow-cooked egg. Prices 7-16 euro).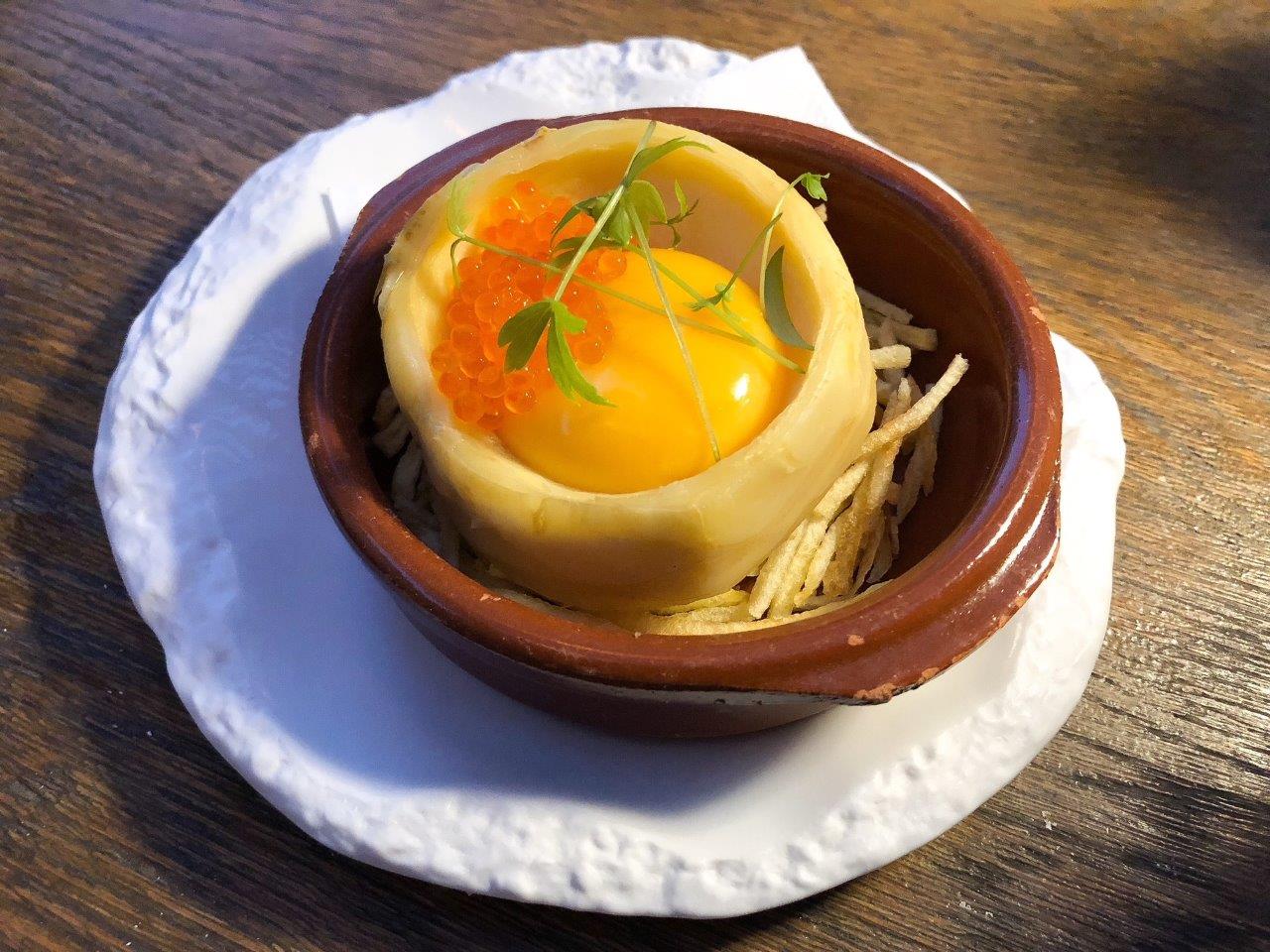 'Delica-Sea' embraces fine seafood such a lobster, crab legs, oysters, and even caviar. Prices 6-39 euro excluding caviar). If you want to really push the boat out, Petit Sea Grill offers a seafood feast, and thanks to Petit Sea Grill's innovative wine storage and serving system, guests can even try vintage wines such as Petrus or a Chablis Grand Cru by the glass!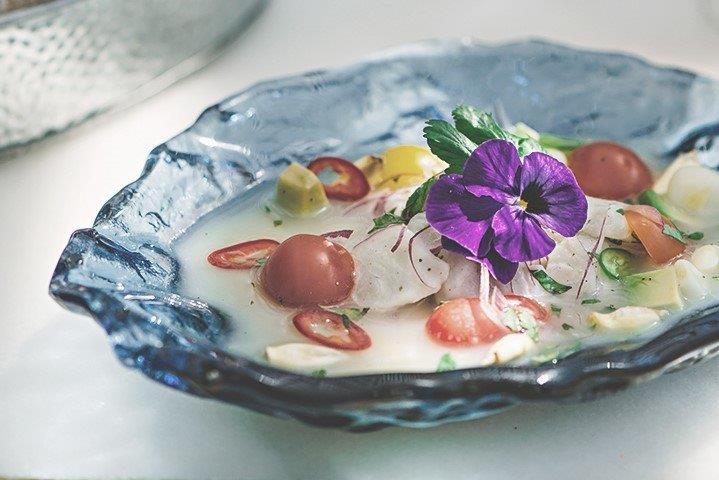 'Twist & Turn' is for the meat lovers, with a choice including Apple Glazed Chicken Wings and Wagyu Hanger Steak. Prices 8-18 euro).
The kitchen also offers some expertly prepared sushi and sashimi.
For those with a sweet tooth there is a modest pudding menu, or you can order from the Sea Gril a al carte menu, whch include chcoolate fondant and tasty dipping doughnuts.
Information
Puente Romano Marbella is on the city's prestigious Golden Mile, facing the sparking Mediterranean.
T: +34 952 820 900
E: hotel@puenteromano.com
Bulevar Príncipe Alfonso von Hohenlohe, s/n, 29602 Marbella, Málaga, Spain