Purobeach has become an international phenomenon – creating iconic beach clubs that set the standard for others to follow, writes Andrew Forbes.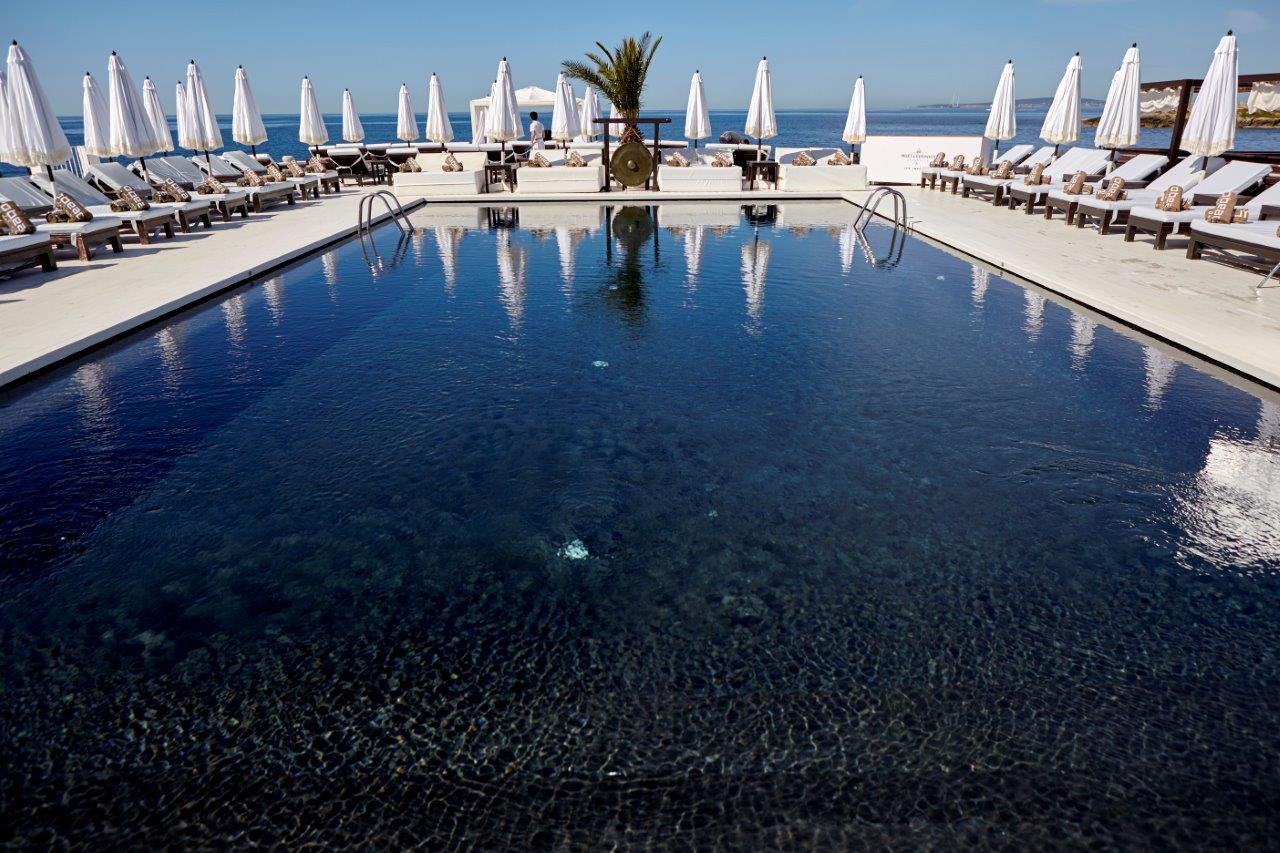 It's hard to believe, but this brand was born in 2005 with the opening of its first beach, the Oasis del Mar that is called Purobeach Palma. This classic beach club is now joined by 4 other locations in Mallorca – the Purohotel Palma; the Opio Bar & Restaurant; Puro SPA Palma, and the other beach club on the island, Purobeach Illetas.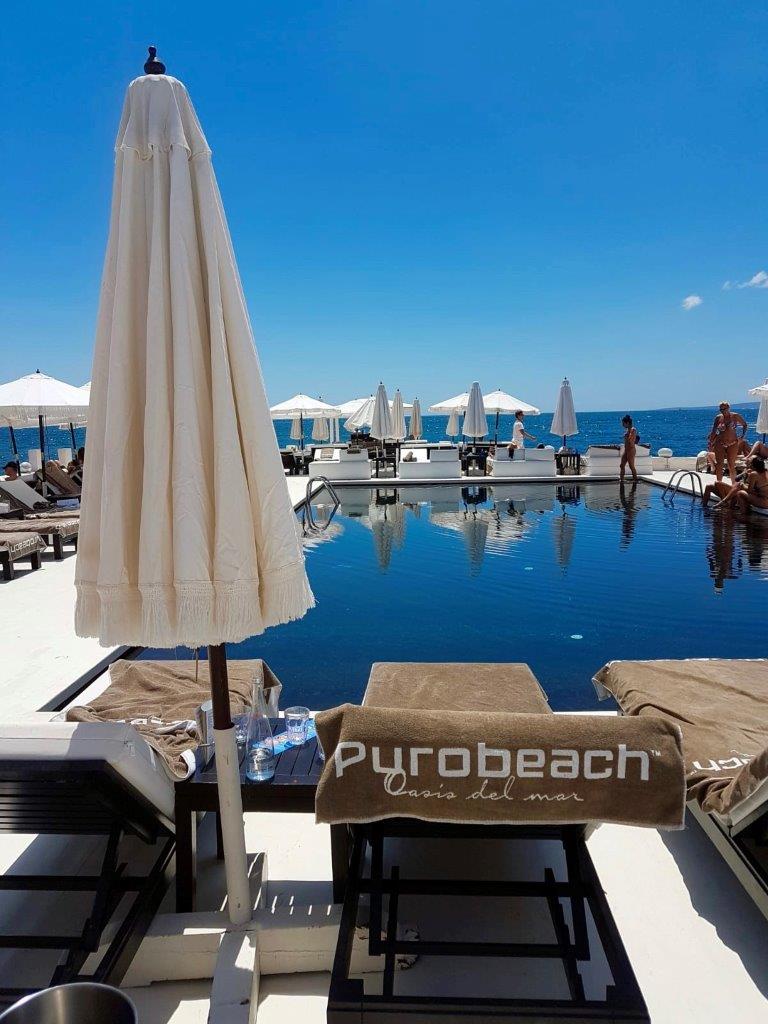 In a homage to the history of Purobeach, we paid a visit to Purobeach Palma get be immersed in the unique lifestyle of sea, sun, brilliant white aesthetics, a beautiful staff, food & drinks, lounge, terrace, pool, and even spa treatments.
The beach club is arranged around the iconic pool, with views out across the Mediterranean. Teak Balinese Day beds and teak sun loungers, shaded by brilliant white Balinese parasols are the place to chill, enjoy the Mediterranean sun, whilst sipping cocktails or champagne to the unique Purobeach DJ soundtrack.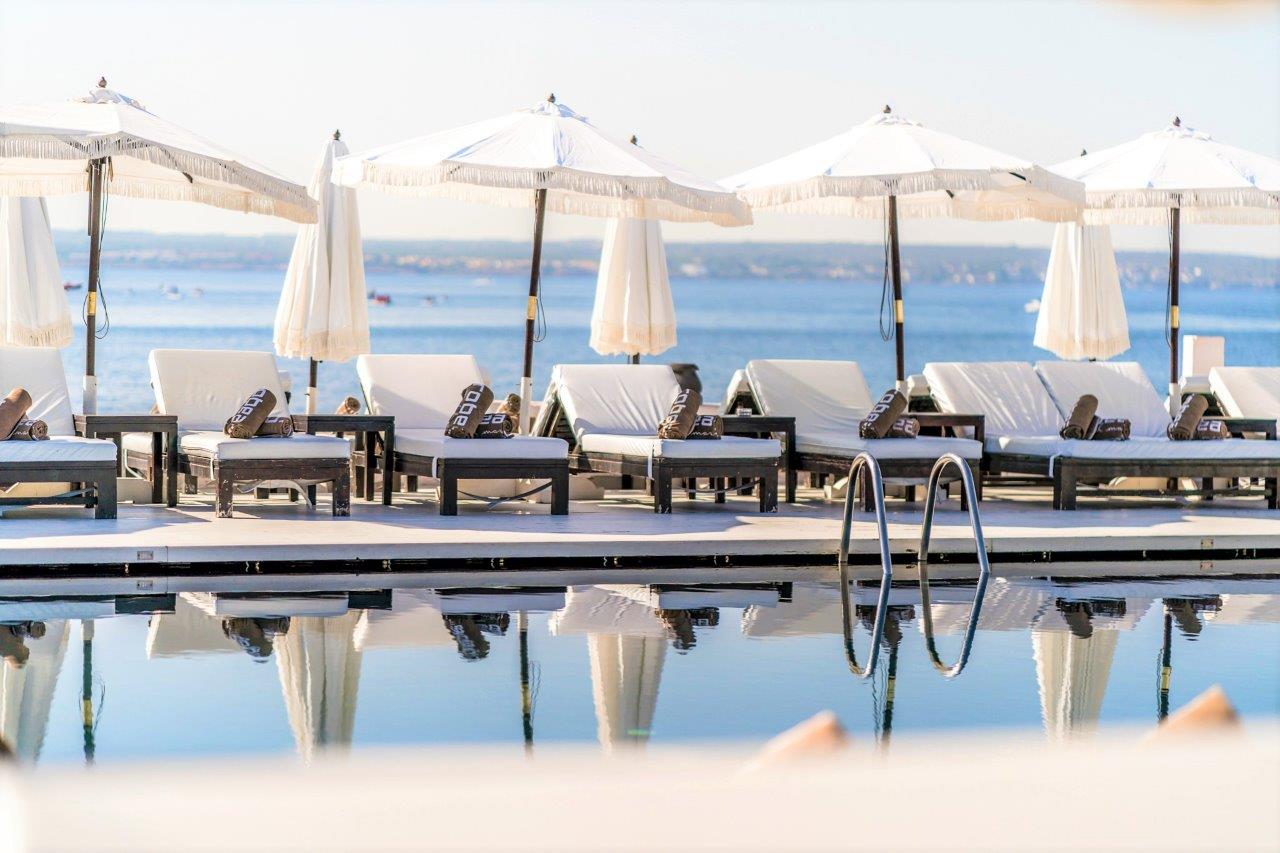 Choose a spot around the pool, or go for the 'nest view', on the roof terrace above the restaurant and spa.
Location
Purobeach Palma is the perfect place to enjoy your last day on Mallorca. If you have a late flight, but have to check-out early, don't waste that day – make it the best day of your holiday by lounging and lazing at Purobeach.
Just 8kms from the city centre, but on the same motorway exit as the airport one finds Purobeach Palma – just head towards the sea, and Cala Estancia.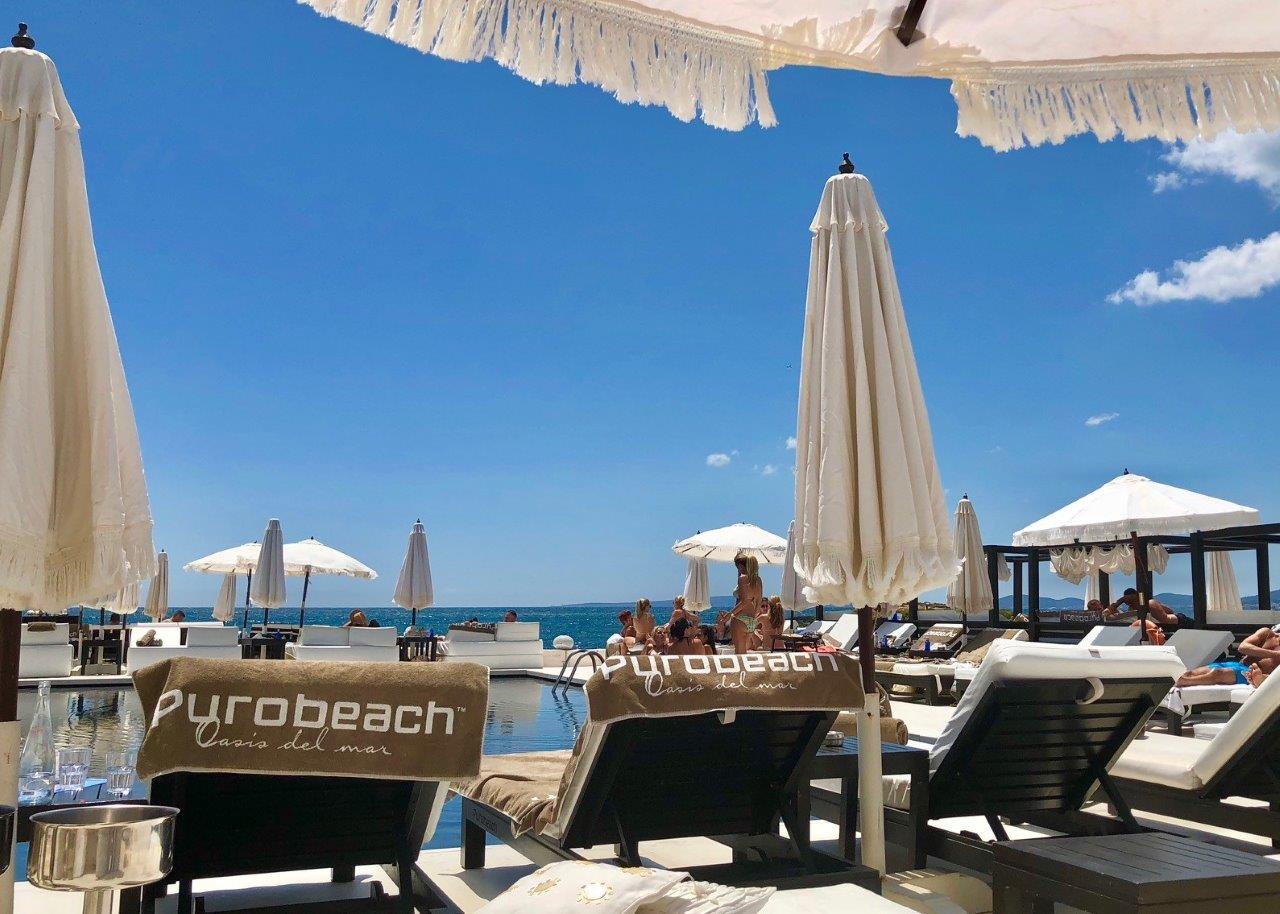 This is a quiet residential area, with a small bay. There, jutting out into the sea is a rocky, volcanic peninsula that is home to the beach club.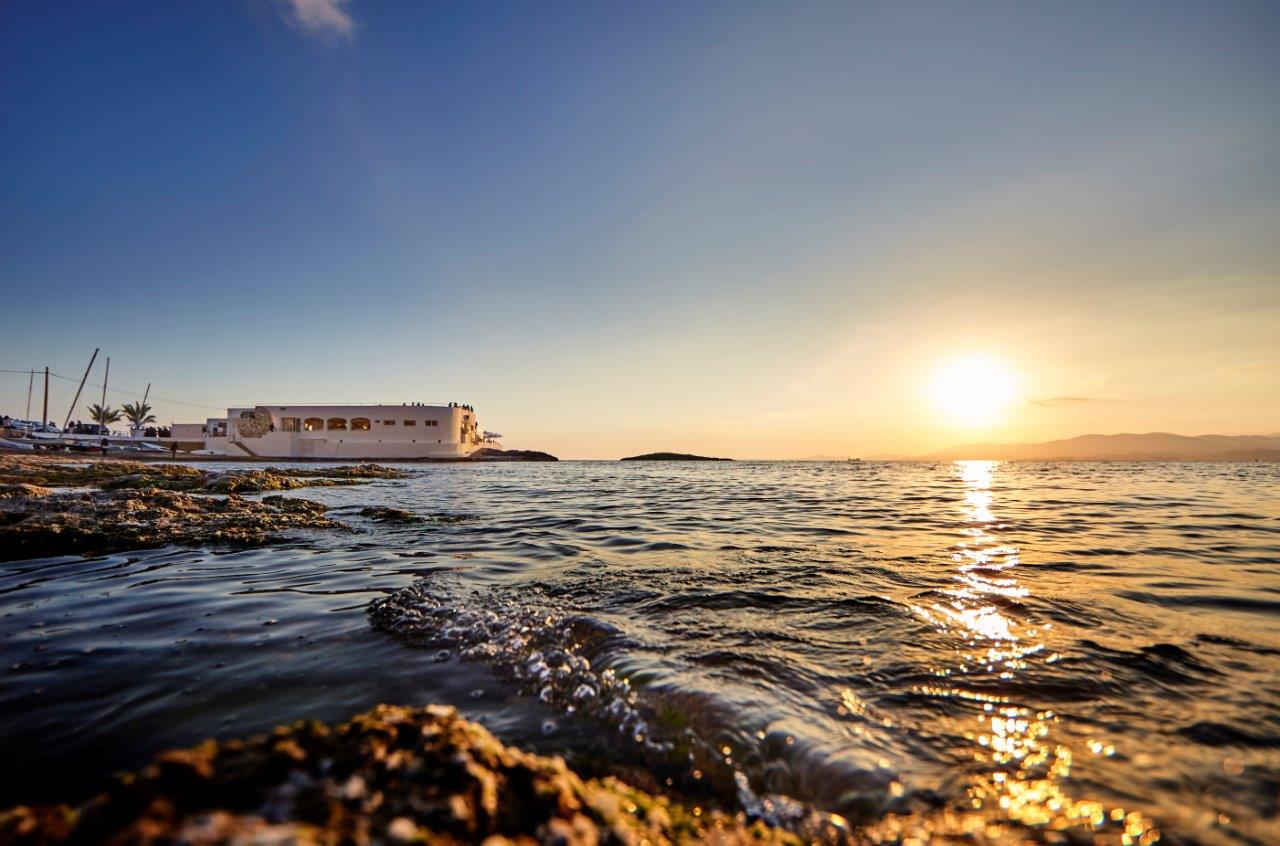 Dining
There is an indoor and outdoor restaurant. Indoor the space has a bohemian feel.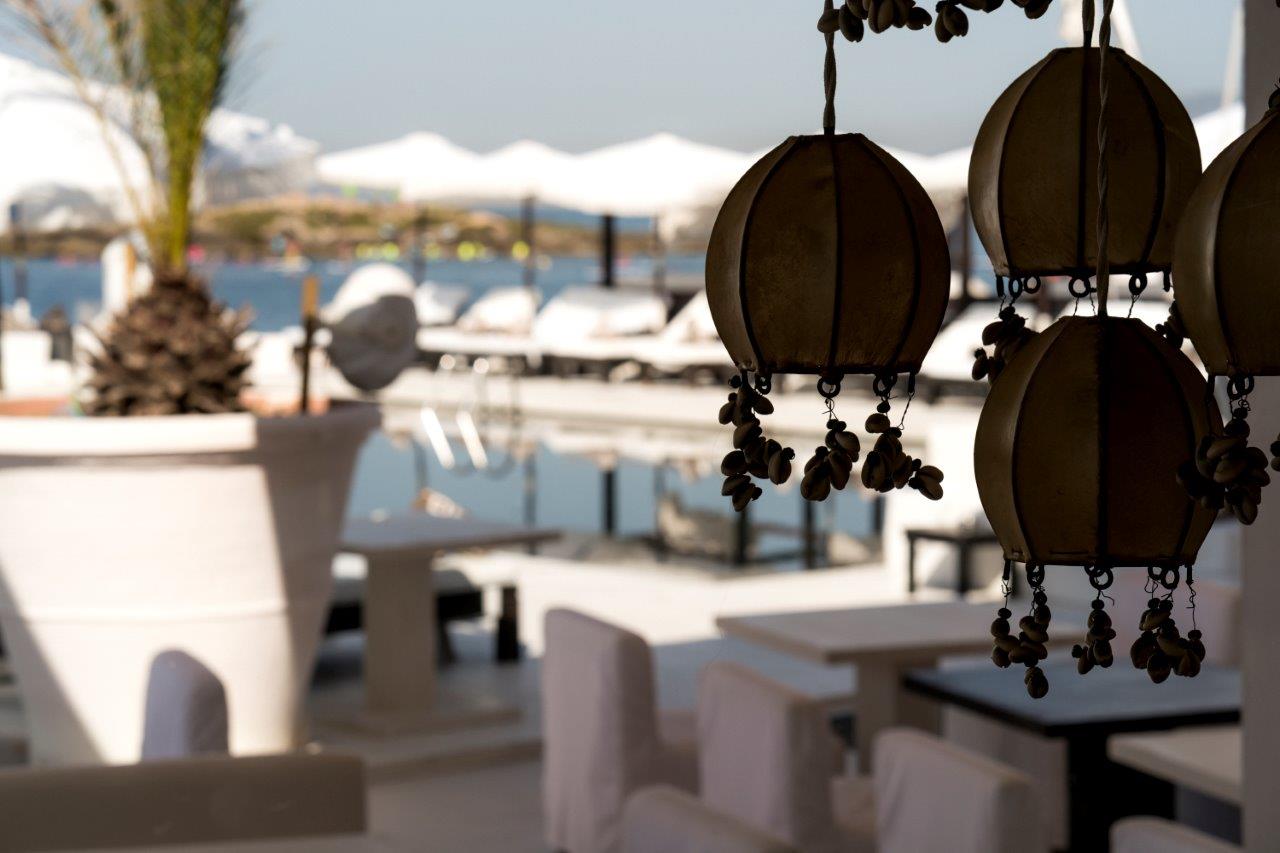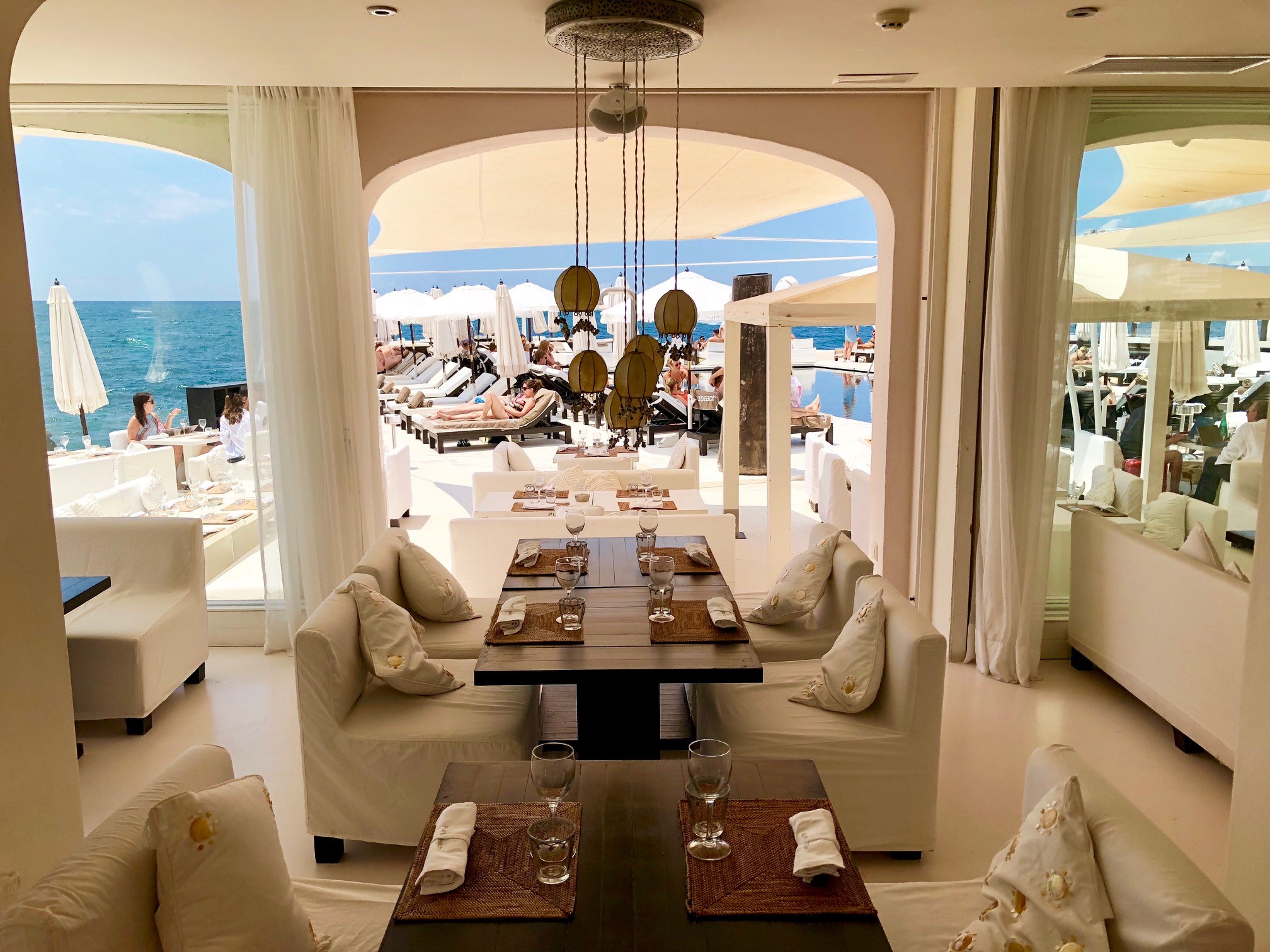 We opted for low table, out on the terrace, with sofa seating, shaded by a Balinese parasol.
Table as set simply and elegantly.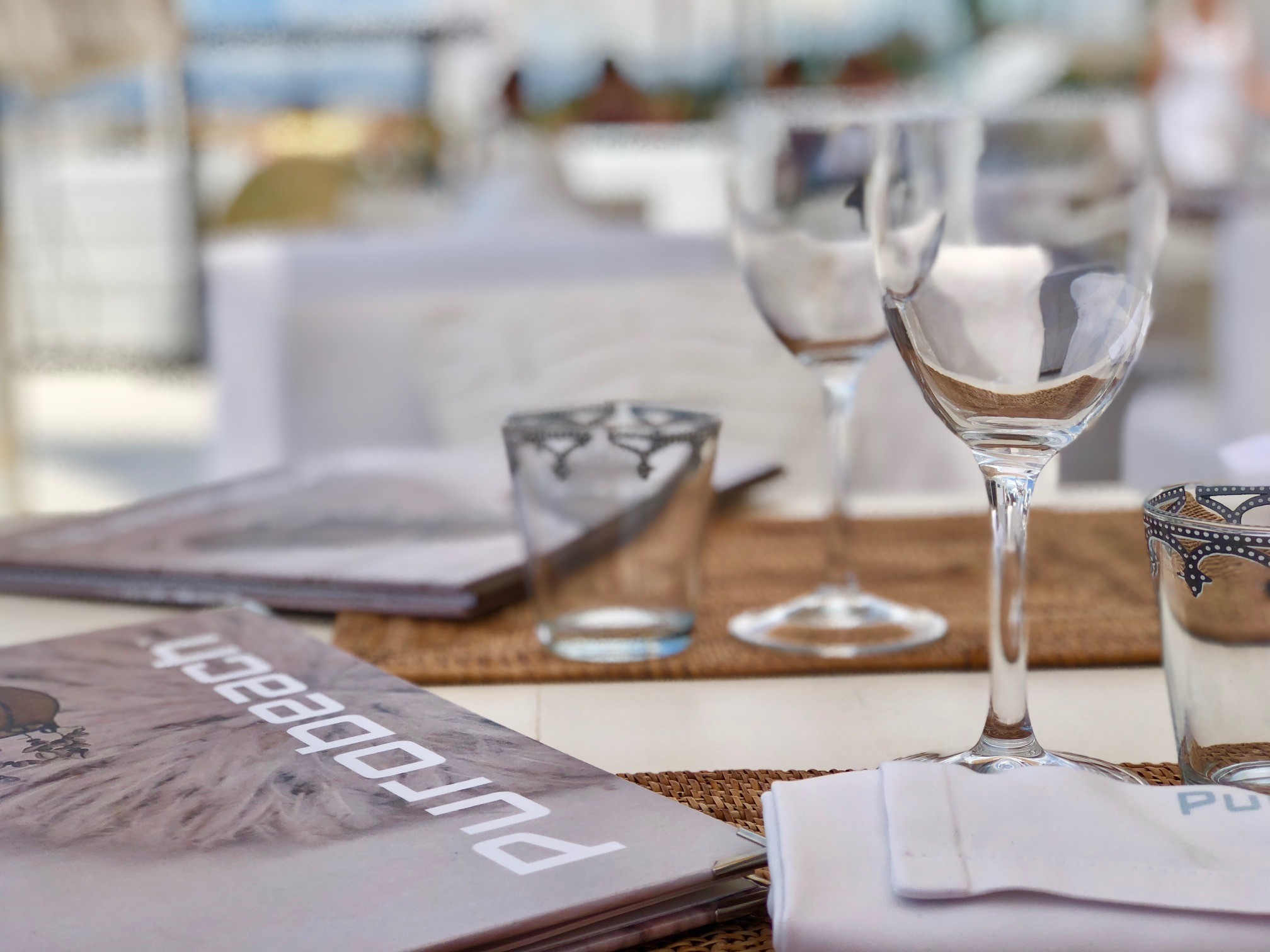 The menu has the signature international flavours of Purobeach. To start the meal, choose from classics like the Asian Beef Salad; Salmon Sashimi, or Piri-Piri Prawns.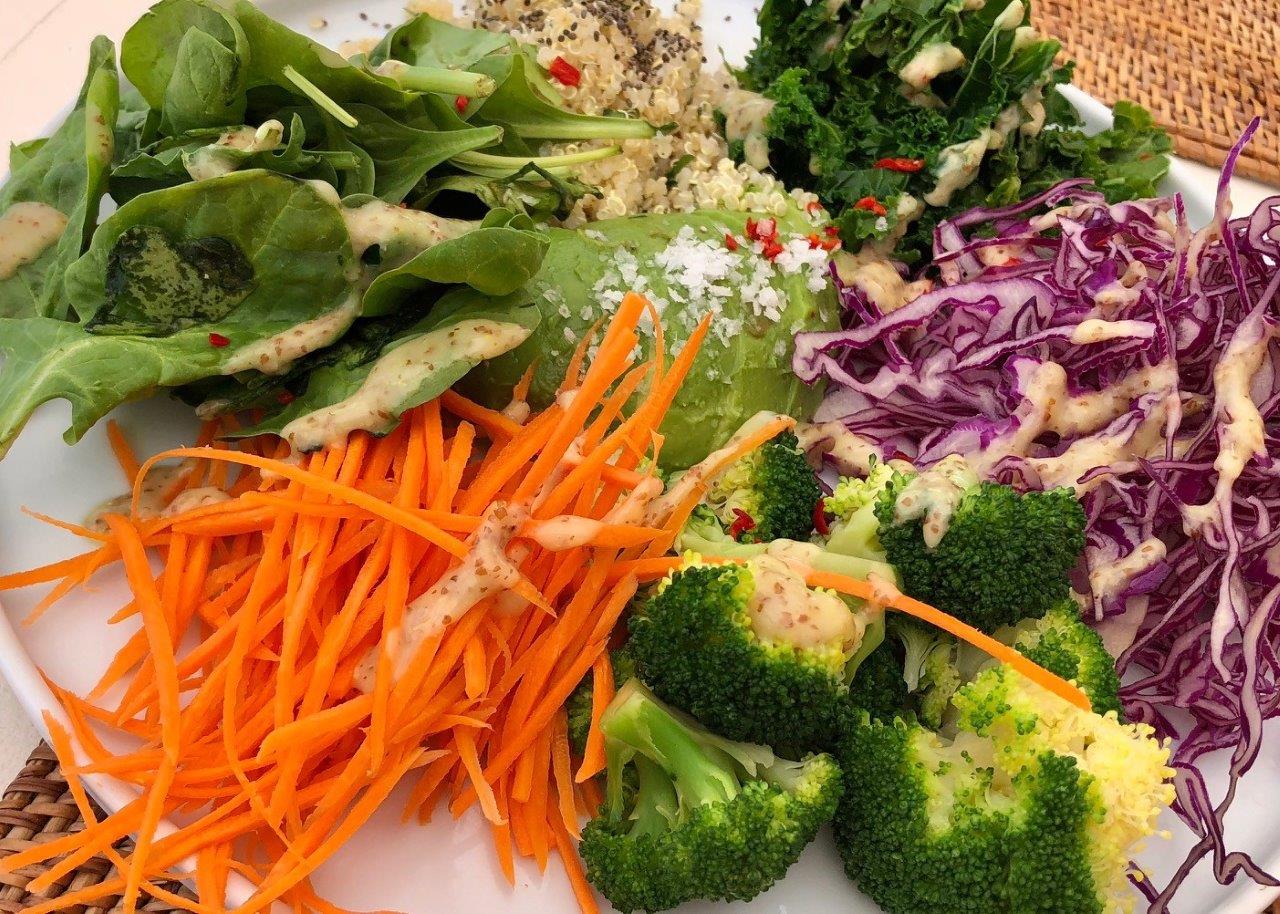 We mixed healthy with indulgent, choosing the Super Food Salad (quinoa, kale, spinach, broccoli, carrots & avocado – brought to life with fresh red chilli chia seeds, pumpkin seeds and a honey, ginger and mustard dressing); and the Deep-Sea Calamari (lightly battered in chickpea flour, and deep-fried and served on a salad).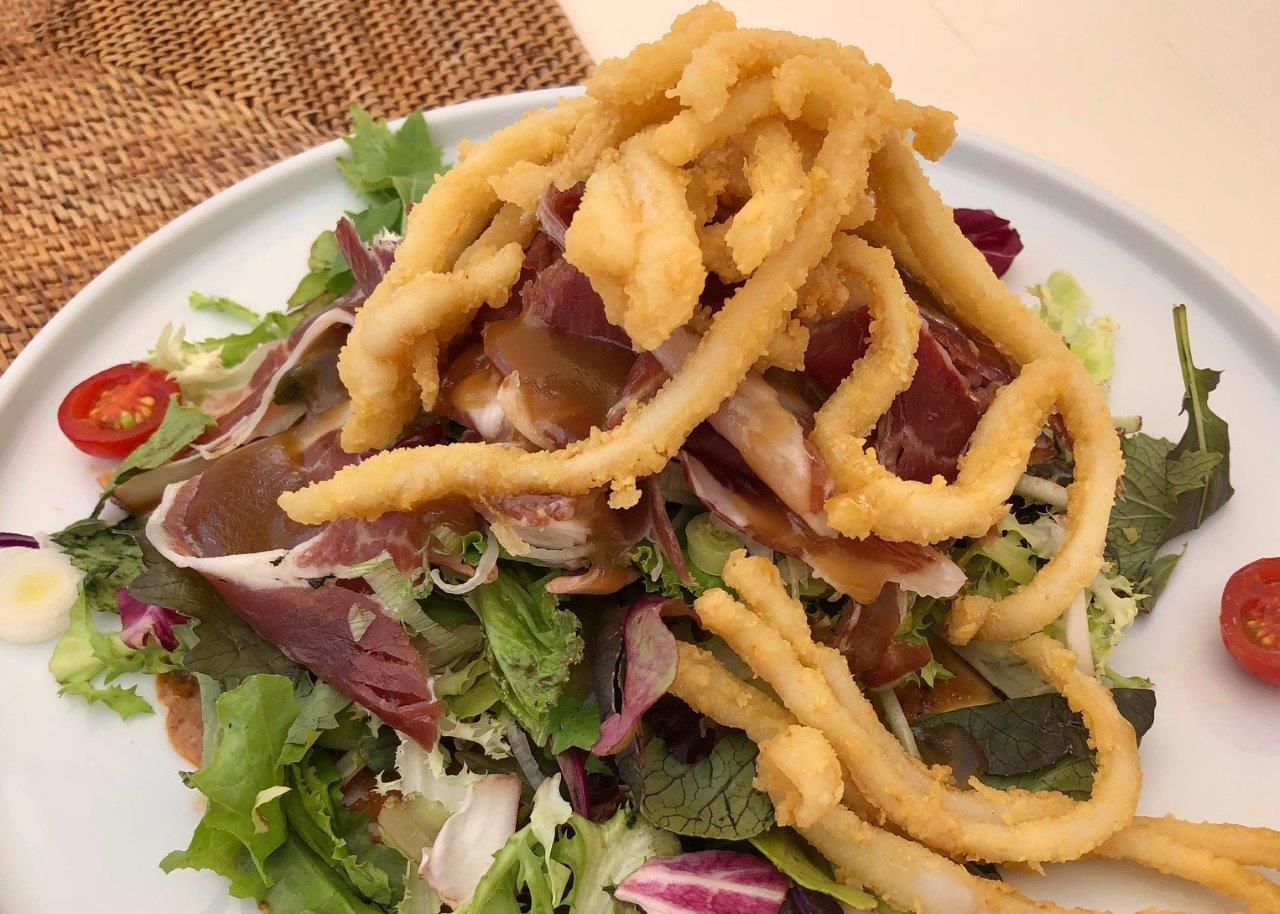 For main plates, there's Thai Red Curry, Melbourne Bass, Grilled Seafood, organic chicken and more. We chose the Soft Mallorca Rice with Red Prawns (paella type rice, with Soller prawns, mussels and asparagus);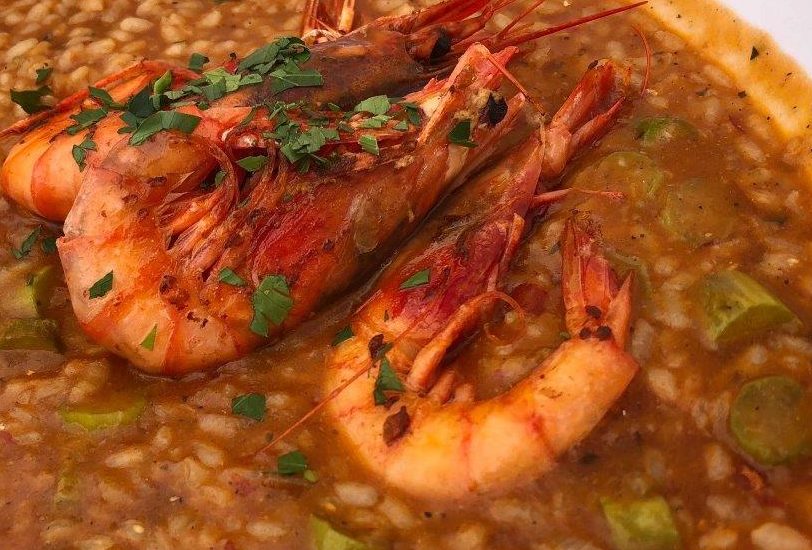 and, the Creamy Rice with Rockfish & Clams (served in an iron casserole, with rockfish, clams, broad beans and baby artichokes).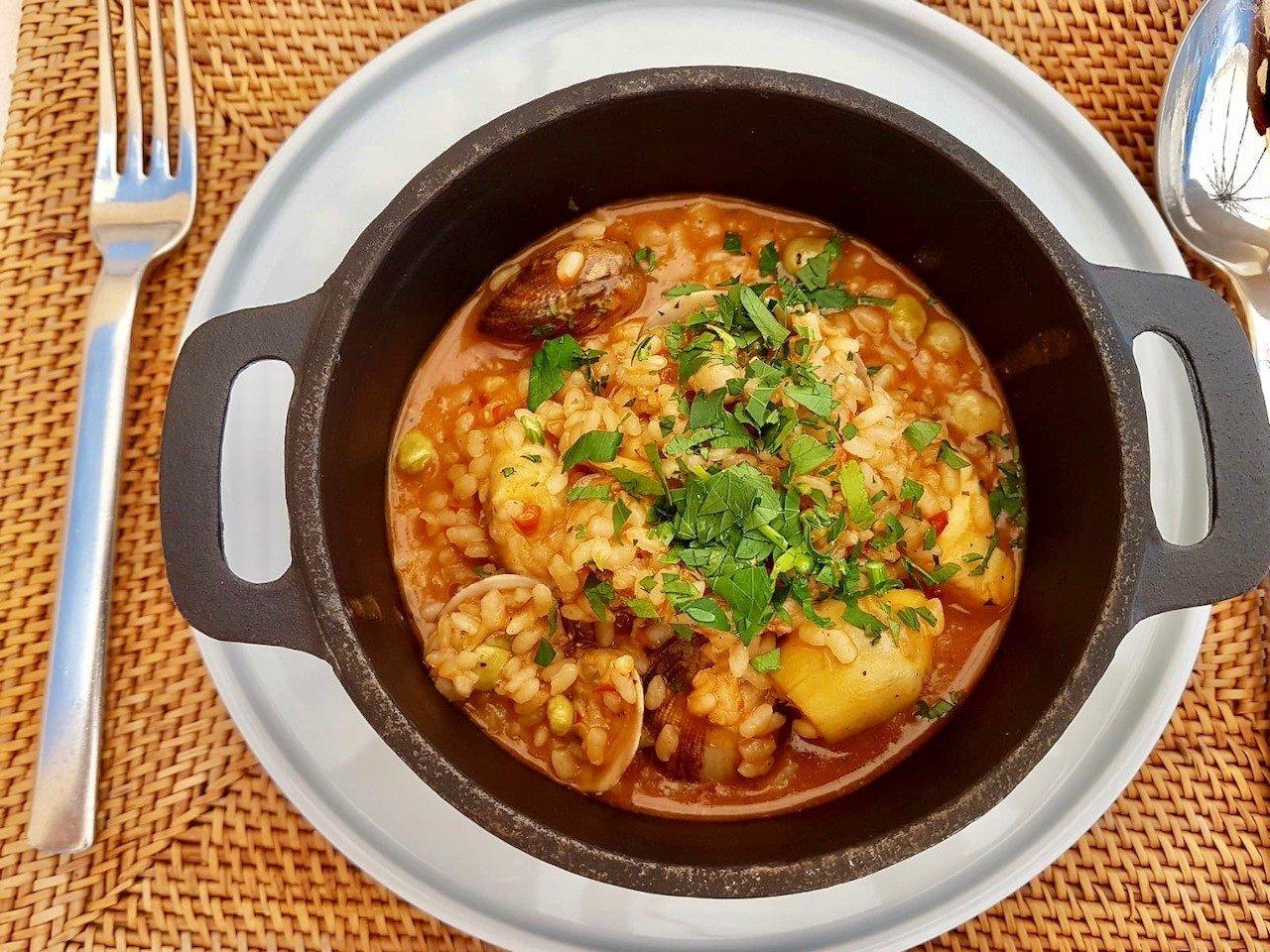 There's a good wine and cocktail list as one might expect.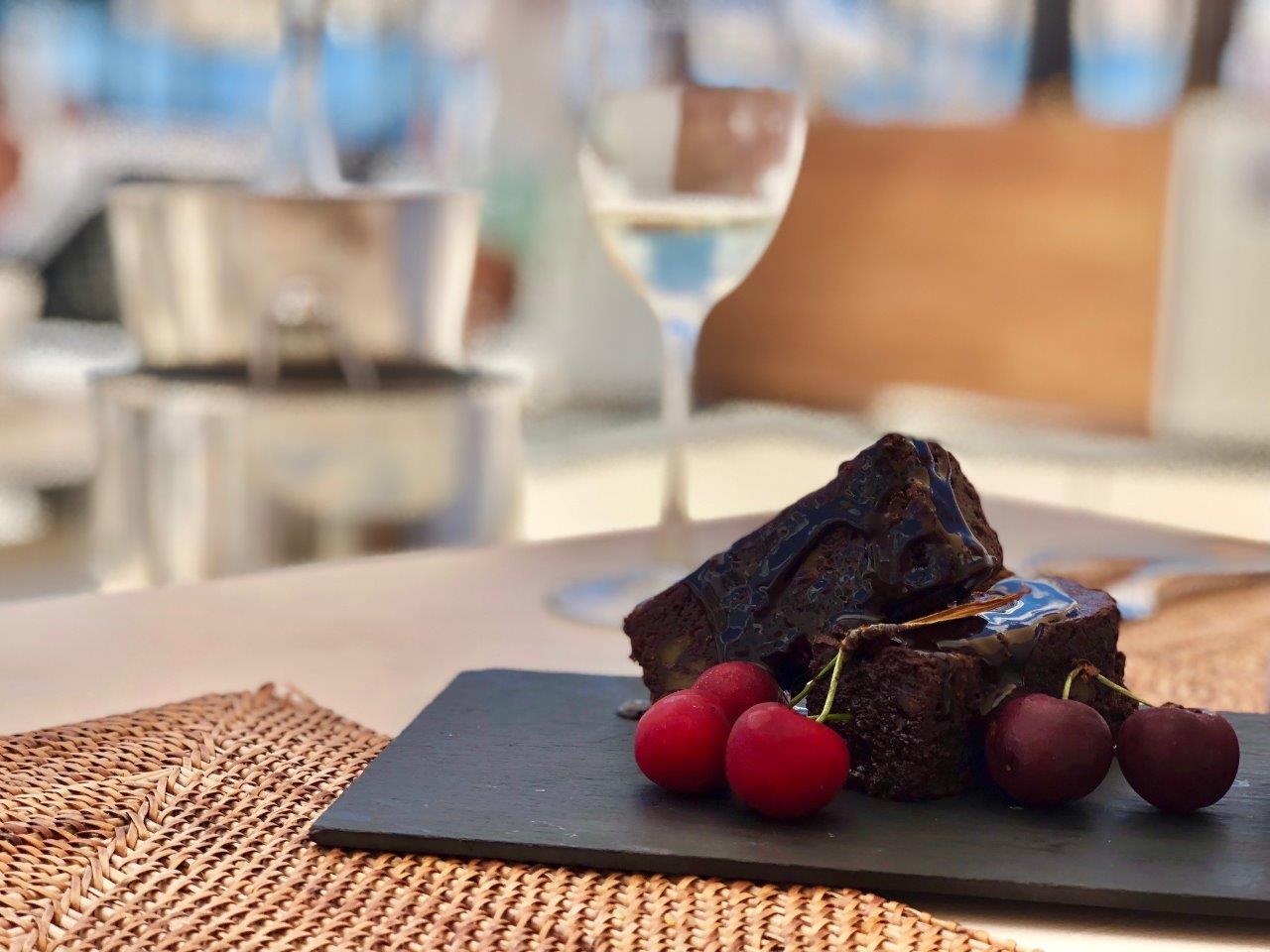 The food was not standout – it was perefctly acceptable holiday food. At the end of the day, one doesn't come here to dine, it's more about the sum of the parts – the location, weather, people, music, ambiance etc.
Facilities
This original Purobeach may look compact and slightly dated compared to the new, larger Purobeach clubs, but it has an intimate charm, and still offers a good range of services, including changing rooms; and luggage storage for guests on the way to the airport.
I found the property in need of some maintenance – when you have an all-white aesthetic, it is important to keep everything free of marks. Walls need to be regularly painted and furniture cleaned well.
Information
Purobeach Palma opens in April. Low season: 1st April to 14th May: 11 a.m. to 7 p.m. High season:15th May to 17th September: 10 a.m. to 10 p.m. Low season: 18th September to 29th October: 11 a.m. to 7 p.m.
In addition to the 5 Mallorca sites, there are  3 franchises in Marbella, Barcelona and Vilamoura (Portugal). Purobeachwill be opening four new beach clubs in Playa del Carmen (Mexico), Tagazhout Bay (Morocco), Crete (Greece) and Red Sea (Egypt) in 2018.