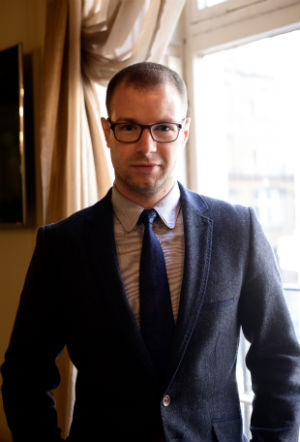 We have been following Bon Vivant for a while now on Twitter @BonVivantLiving so we thought it was about time that we interviewed Emyr Thomas CEO of this innovative London based concierge service.
1. How did you get into the luxury travel sector and come up with such a great product?
It all started back in 2009 when I established Bon Vivant as a London-based concierge service that focused on exceptional personal service as standard.
While we have always offered a full range of concierge services, the travel side has grown over the years as we improved our knowledge, contacts, expertise and benefits for our clients.
While we already have our own trusted network, in early 2014 we started a partnership with Elite Travel International – a Virtuoso® Member, which means our clients can take full advantage of our global associations and exclusive partnerships with the best luxury hotels and travel companies across the globe to VIP every aspect of their holiday.
Through our partnership, we have preferred status with Four Seasons, Ritz-Carlton, Dorchester Collection, Starwood Hotels & Resorts, Orient-Express and Mandarin Oriental as well as every Virtuoso member hotel to offer perks and complimentary benefits include priority upgrades, complimentary breakfast, free wifi, spa or restaurant credits and customised VIP amenities on every single room you book!
I'm very proud of and pleased with this new direction for our luxury travel advisory service.
2. Tell us a bit more about Bon Vivant and what clients can expect from the membership?
We are all about personal service at Bon Vivant. Every member is allocated a personal concierge to contact directly for all requests, ensuring the highest level of personal service.
The aim is that we get to know our clients well and so that we can proactively recommend events, restaurants or activities to them. For the clients, they have the convenience of dealing with the same person at all times, which is invaluable.
We help clients with every travel, lifestyle and leisure need that they don't have the time, expertise or inclination to fulfil themselves. Whether it's booking a suite in the most exclusive hotel, being the first to try a new restaurant or club, exclusive hospitality at a premier sporting and music event, Bon Vivant's unrivalled expertise, contacts and insider knowledge will make it happen.
Our full concierge services work on a membership basis but those only looking for travel can now access our travel services for free without a membership through Bon Vivant Travel.
3. Are all concierge services the same, what sets you apart from other services in London?
Absolutely not – we all offer something a little different or work in a different manner. For us it's all about personal services, so there's no call centre model or a general phone number for clients to call – you have the direct email and mobile of your own personal advisor or concierge.
Service levels can vary greatly as can the access available to clients. Not everyone will have the fanatic travel benefits that we have, for example, or our excellent relationships with restaurants.
4. Is the membership suitable for someone coming for a short holiday to London?
Yes, definitely! While most of our existing clients are London-based and use us for assistance with their daily lives, we offer a bespoke London itinerary service for visitors for a one-off fee. We're working on one now for a family of 6 from the US and it's so nice to hear how grateful they are for our knowledge and how excited they are for their trip. We take care of everything for them before they arrive and will be on hand throughout their stay for any amendments or to deal with any questions.
5. Have you noted a change in your clients' needs since you started the business five years ago?
The great thing about this business is that every client is different and will want to use you for different things. Whether it's for travel, restaurants, events or help with their home life, from young professionals to CEOs, small business owners and celebrities, we deal with them all.
We have noticed an increase in corporate clients over the last 12 months as well as a greater interest in our luxury travel services as a standalone service over the last 6 months. I'm excited for the next 6 months!
6. Will you be looking to expand the concierge services outside London?
I'm a big believer that you need to be on the ground in a particular city to offer the best service and, for the moment at least, we're concentrating on the London market and growing our client base and service offering here.
Of course, the travel side is truly international and we can help clients all over the globe to plan their next trip.
7. How do you expect the luxury service industry to change in the next ten years?
This is some question! I think we're seeing a shift towards personalized services tailored to the individual. I always say that there's never a best of something, but there's a best for that particular client, based on his or her own preferences, tastes and needs. We already operate on that basis with our clients, and I think this will develop into other services and luxury products as well.