Sporting vibrant block colours and graphic prints, the design takes its cue from the classic cabana shirts of the 1950s. Linen and lightweight, the range is perfect for the summer months and has dropped just in time for the start of next season.
Thomas Pink
Known for its high-quality shirts and formalwear, Thomas Pink has been in business for over four decades. Its attention to detail, craftsmanship and use of luxurious fabrics are renowned, and as well as shirts, the brand also offers a range of other wearables, including suits, blazers, trousers, ties, accessories and casual wear. Slim-fit and classic-fit options cater to different preferences and body types, as well as formal occasions, business settings, or smart-casual events.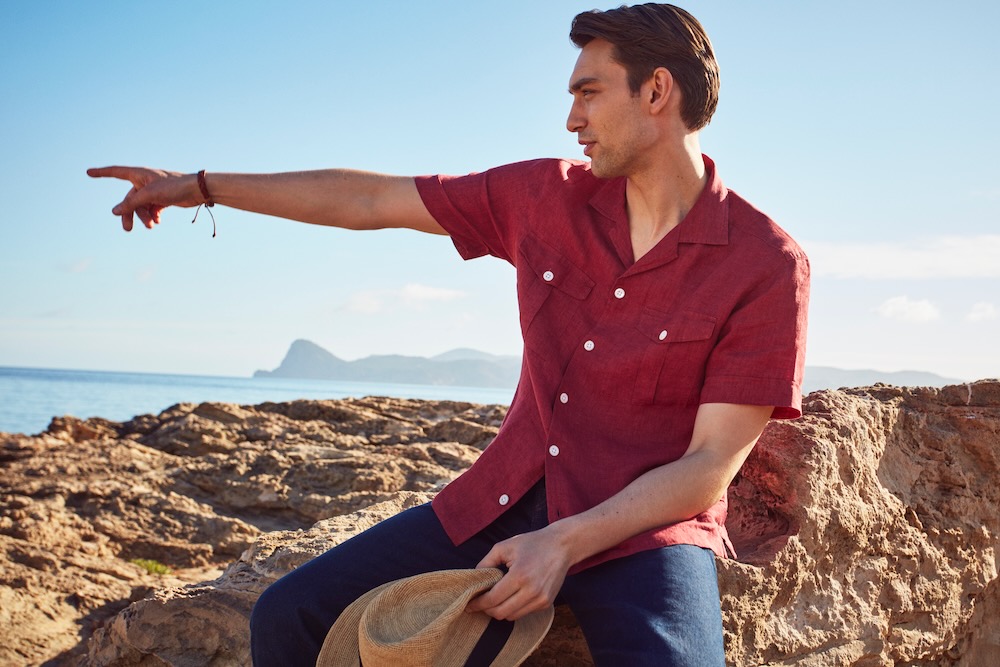 The Silhouette
Featuring an open collar, a single pocket and short sleeves, the signature design is relaxed and easy to wear. Consumers can also purchase a "Safari" version of the Resort Shirt with two statement pockets and matching buttons for that vintage safari feel. While these styles are longtime classics, the designer has created a new contemporary take on the classic favourite, for the fashionable modern traveller.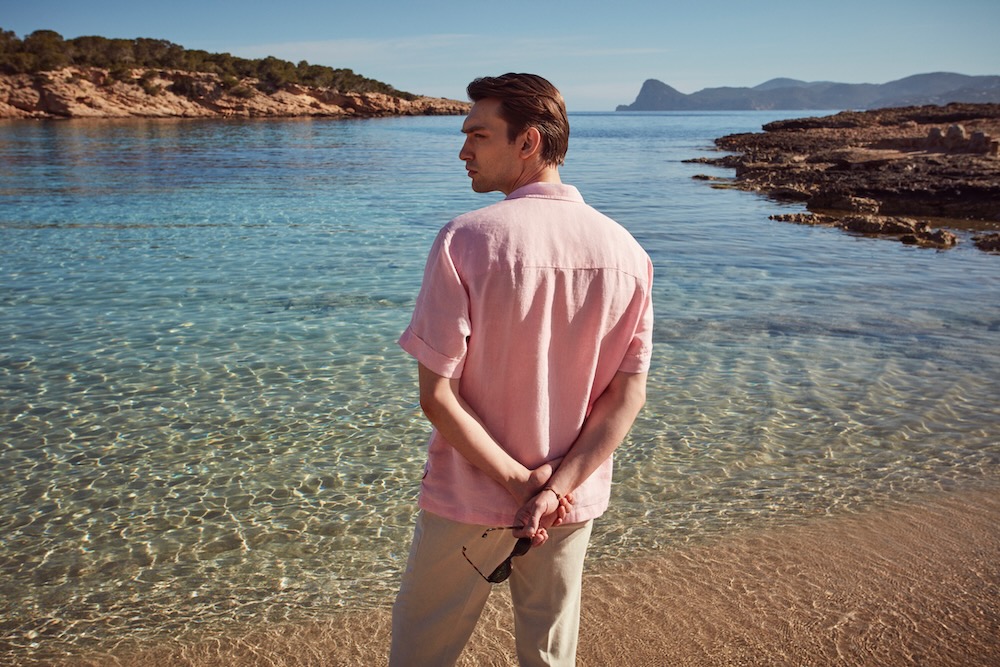 Made from 100% linen — a quality fabric woven in Italy — the shirts are cool, soft and comfortable against the skin. Lightweight and breathable, they handle hot weather excellently and barely weigh anything when rolled into your suitcase. Indeed, Thomas Pink chose Ibiza as the backdrop to its launch campaign; the white-washed buildings and idyllic beaches showcasing the Resort Shirt 2023 Collection in its natural habitat. If in slightly cooler climes, such as the UK, the shirts can be paired with a T-shirt beneath.
The Resort Shirts 2023 collection is available now, in-store at its Jermyn Street boutique, and online at thomaspink.com.