After the successful reopening of its iconic Fifth Avenue store in New York, Tiffany & Co. is now bringing its renowned "The Landmark" concept to Japan. The Ginza store in Tokyo, originally established in 1972, served as Tiffany's third flagship store outside the United States. In 1996, the flagship store was relocated, and in 2008, it underwent a significant renovation. Today, after fifteen years, the historic building with its striking façade, designed by renowned Japanese architect Kengo Kuma, enters a new chapter in its storied history.
Spread across nearly 890 square meters, the world of Tiffany & Co. in Ginza captivates visitors with gentle curves, soft colours, and an ambience that exudes warmth and refinement. Within this enchanting space, exceptional artworks share the stage with the House's iconic collections. Notably, a novel diamond vitrine design concept immerses visitors in the refined universe of Tiffany & Co.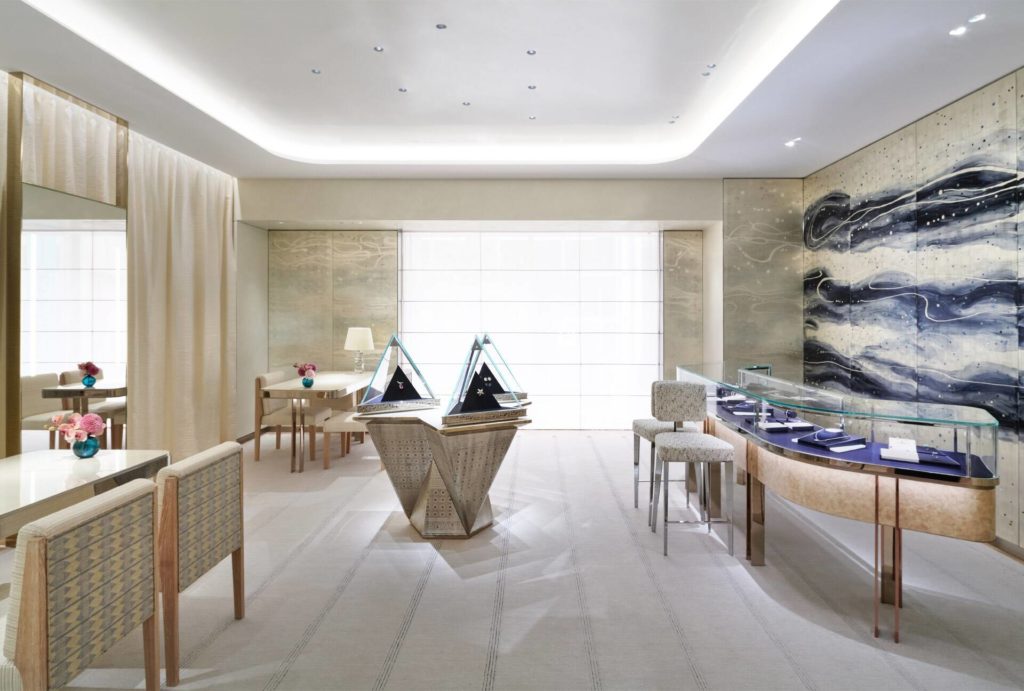 The first floor of the store showcases celebrated collections, such as Tiffany T, Tiffany Hardwear, and Tiffany Lock, which have become synonymous with the brand. Additionally, there's a dedicated area honouring the late legendary designer Elsa Peretti®, who joined Tiffany & Co. in 1974 and enchanted the world with her organic and sensual designs. The design of this space pays homage to her aesthetic, featuring furnishings made of cork, inspired by her renowned Bean design.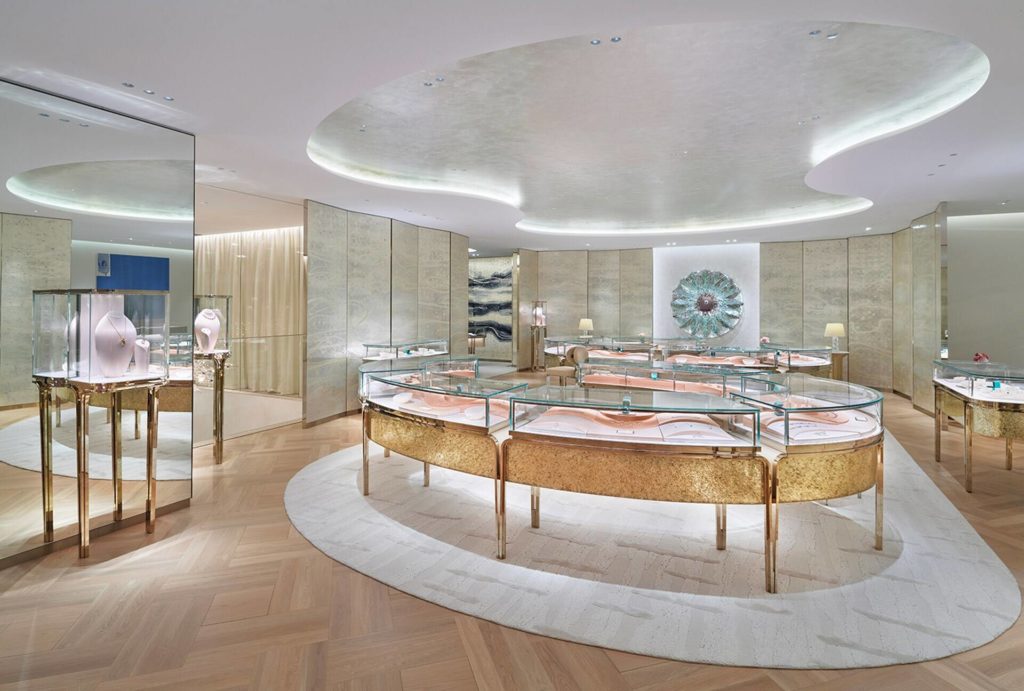 Read our guide to the best hotels in Ginza
Venturing to the second floor, clients can explore Tiffany's iconic Love & Engagement collection, including the timeless Tiffany® Setting, first introduced by the founder Charles Lewis Tiffany in 1886. This groundbreaking six-prong setting elevated the diamond, revolutionizing modern engagement rings. The floor also houses an exquisite selection of Tiffany High Jewelry creations, showcasing the legendary creativity of designer Jean Schlumberger.
As one of the most gifted artists of the 20th century, Schlumberger joined Tiffany in 1956 and left an indelible mark on the jeweller's history. Among his extraordinary works, the Bird on a Rock brooch remains one of Tiffany & Co.'s most exceptional creations. Additionally, a redesigned private salon now offers guests a luxurious living room experience, where you can revel in a magical interlude.