Hip Hop officially turned 50 this year, and Ballantine's, one of the world's largest producers of Scotch, has been marking the anniversary with a special partnership. They're collaborating with Wu-Tang Clan's RZA, on a new line, that's all about staying true to who you are and embracing the freedom to forge your own path. The collab seeks to create shared moments over music, whisky and a celebration of individual taste.
RZA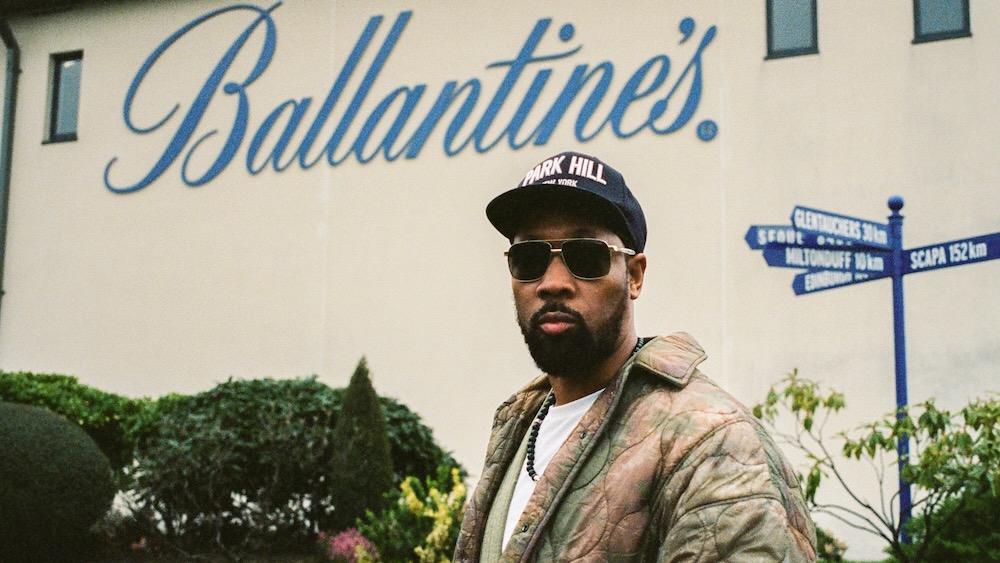 Not only a music legend, RZA is also a kung fu master, filmmaker, chess champion, producer and actor. He has a reputation for subverting expectations, in a not dissimilar vein to Ballantine's own founder, George Ballantine, who was breaking codes of whisky as far back as 1827 with his DIY approach. Ballantine's and RZA share a sense of legacy, history, excellence, love of music and good taste, as well as a strong ethos of doing things your own way.
"My 90s slogan was keep it real, and that's what staying true is all about; live your life with no boundaries, break expectations and embrace what makes you, you. When I was up in the Highlands with Ballantine's, I came to realise that making whisky is like making a song, you need the right amount of sweetness and punch to make a good blend. When the elements come together, it's a harmony. Not only does this work for good whisky, but it also works for life too; if you celebrate your own journey and keep it real, you can do amazing things." Said RZA.
Ballantine's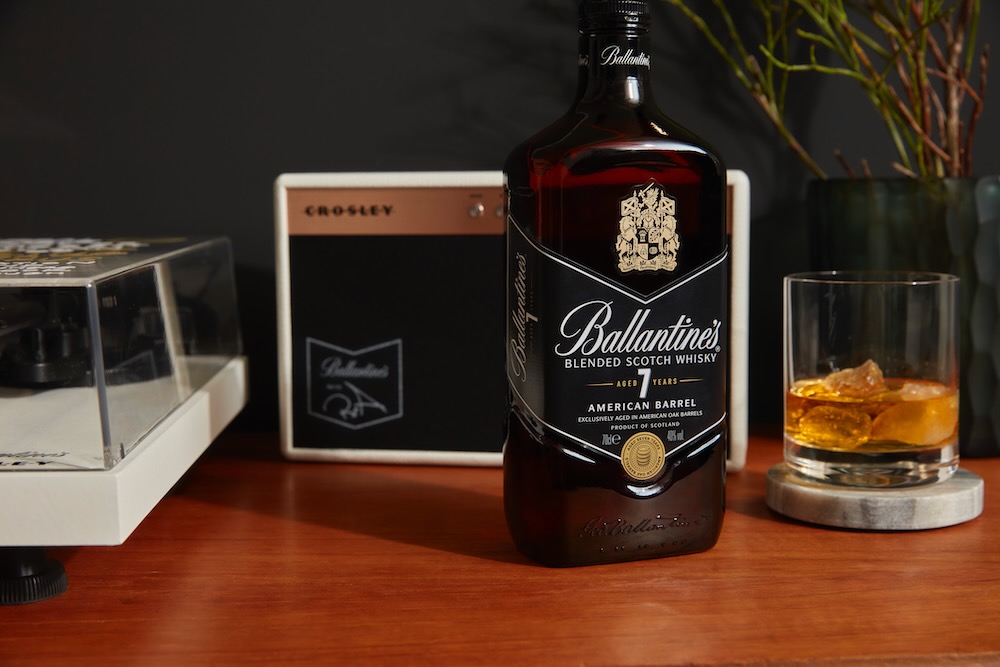 As the No.1 Scotch whisky in Europe and the No. 2 Scotch whisky in the world, the brand sells over 70 million bottles a year. It has won more than 170 trophies and medals at international competitions in the past decade and has a vast range. Its crest dates back to 1938 and contains the Latin phrase "Amicus Humani Generis", translated as "a friend to all humankind"; a reflection of Ballantine's belief that every individual is worth celebrating.
Mathieu Deslandes, Ballantine's Global Marketing Director at Chivas Brothers commented: "At Ballantine's we believe that everyone is unique, original and worth celebrating. RZA is well known for doing things his own way, a mindset that reflects the spirit of Ballantine's, inspired by our pioneering founder George Ballantine. Combining our passions of music and whisky, we're excited to announce the first exclusive drop, the limited-edition Ballantine's x RZA Crosley record player, and can't wait to show you what else we have in store."
Ballantine's x RZA Crosley Record Player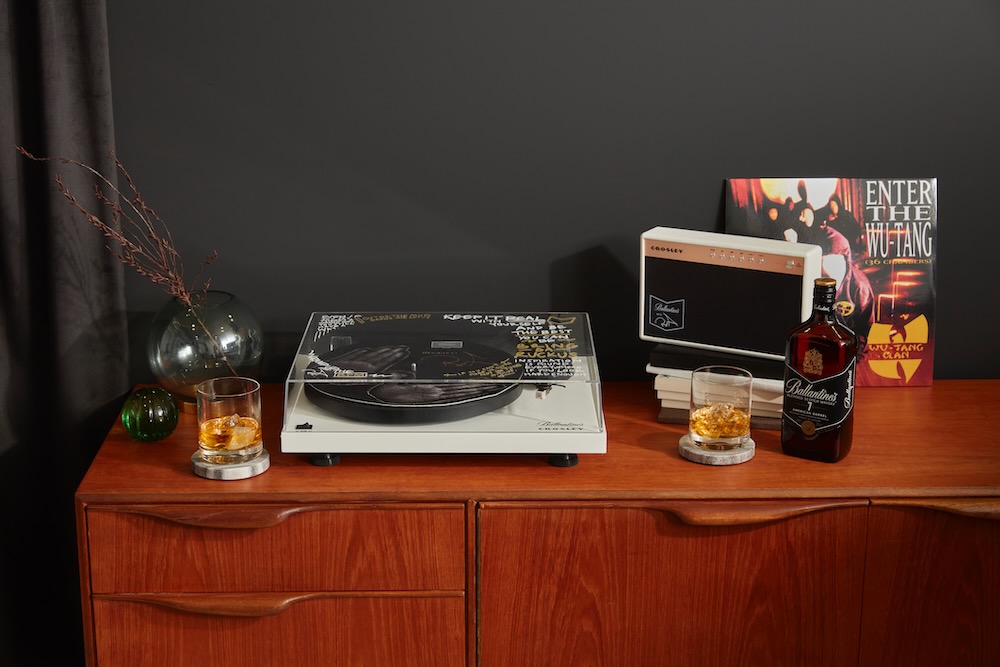 The launch also marked the 30th anniversary of the Wu-Tang Clan's debut album release, 'Enter the 36 Chambers'. And the first in a series of exclusive drops is a limited edition Ballantine's x RZA Crosley record player. Designed by RZA, the record player comes with a Montero Bluetooth speaker.
Keith Starr, President of Crosley Brands, says "Crosley has proudly brought music to people around the world for over 100 years. Helping Ballantine's and RZA in this unique collaboration is the perfect example of our motto "amplify your style." We're happy to play a part in this meeting of icons".
The record player is just the start and as 2023 evolves, Ballantine's x RZA will continue to inspire people to keep it real via a series of product drops that will range from music, through to food and fashion.
The Ballantine's x RZA Crosley collection, which includes a bespoke C6 record player and Montero speaker, is available to purchase at Ballantines.com/RZA.