The liquor once referred to as "mother's ruin" is now one of the trendiest and most popular spirits in the world. With artisan makers creating countless new varieties, increasingly unusual recipes and quirky mixes, there's no end to the options for adventurous imbibers. And along with this taste for gin, there's been a growth in the appeal of the beverage's distillery tours. Europe – and the northern countries in particular – offer the greatest selection, with Scotland being the world's largest producer and London known as the 'capital of Gin'. But why not take a flying tour of the greatest on the continent? Starting with these…
Monkey 47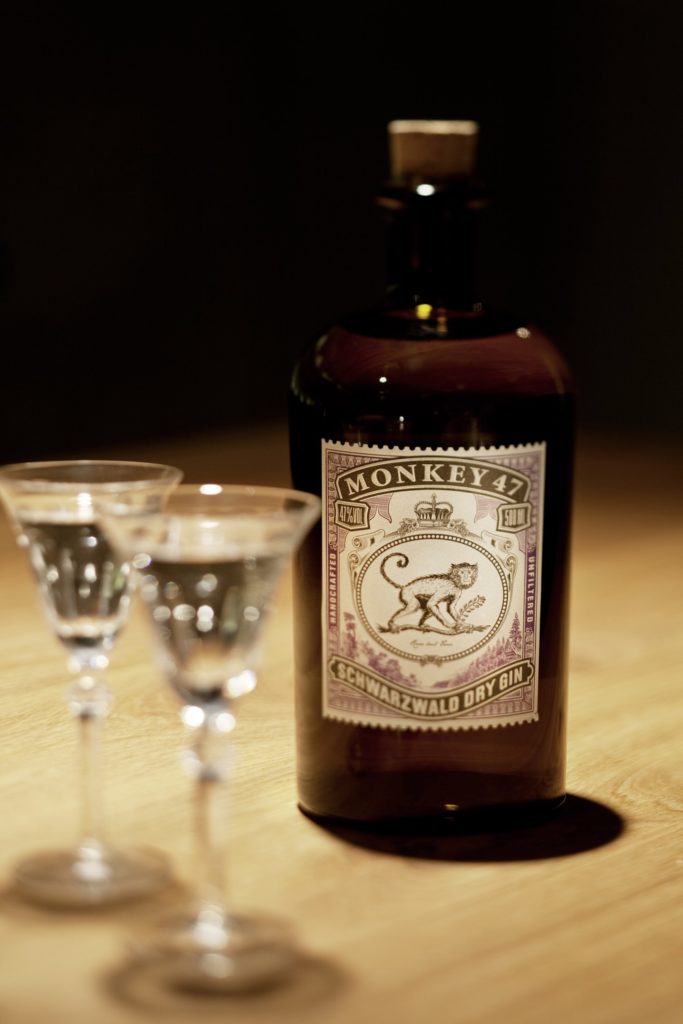 Take a two-hour journey through the Wild Monkey Distillery in a 19th-century farmhouse in Schaberhof, just south of Lossburg. It's deep in the Black Forest of Germany, an area highly populated with microdistilleries. Learn about the recipe which includes French molasses-based alcohol and 47 different botanicals, as you progress through the laboratory site with its impressive copper stills. The Monkey 47 branding riffs on vintage and zoological vibes – it's fun and playful. Each ticket includes one Monkey Tonic, a discount voucher redeemable in the onsite shop and a taster of Schwarzwald Dry Gin and pair up a visit here with a stay at Fritz Lauterbad for the perfect combo in the Black Forest.
Read our guide to our favourite gins
Plymouth Gin
Something a little closer to home, the Devonshire gin giant has been in business for hundreds of years – it's the oldest gin distillery in England with a recipe dating back to 1793. So it has a fascinating heritage to share. Based at the Black Friar's Distillery, visitors can choose from a classic Plymouth Gin Distillery Tour, an enhanced Gin Connoisseur's Tour with tutored tastings and a Master Distillers Tour (the latter enables you to select your own botanicals and distil a bottle to take home). If you can't travel, Plymouth Gin also runs an at-home experience.
Hernö Gin
As this is the most awarded gin in the world, it's especially fascinating to find out more as to how they've inspired a beverage with such a celebrated nose and palate. This distillery is close to the Swedish city of Härnösand. As well as discovering the processes, you'll sample five different gins by Hernö Gin. Out of season, there are two tours per month, increasing to five to seven times per week during the summer. In addition to the standard tours, you can take part in a gin cocktail workshop, or arrange a bespoke activity. Do be aware that tours are conducted in Swedish here.
Peter In Florence
While this is a London Dry Gin, the distillery is in Italy – specifically Pelago, a picturesque settlement just outside of Florence, in the Tuscan hills. Peter in Florence is made using the first-ever carterhead, following methods that date back to the 19th century. Its recipe centres around the Iris flower, an ancient motif for Florence, as well as 14 botanicals, including indigenous juniper. After a 30 minute tour with the Master Distiller, you'll get to taste the blend, overlooking some of the best views offered by any distillery. Tours run with a minimum of two people, so bring a friend.
Sharish Gin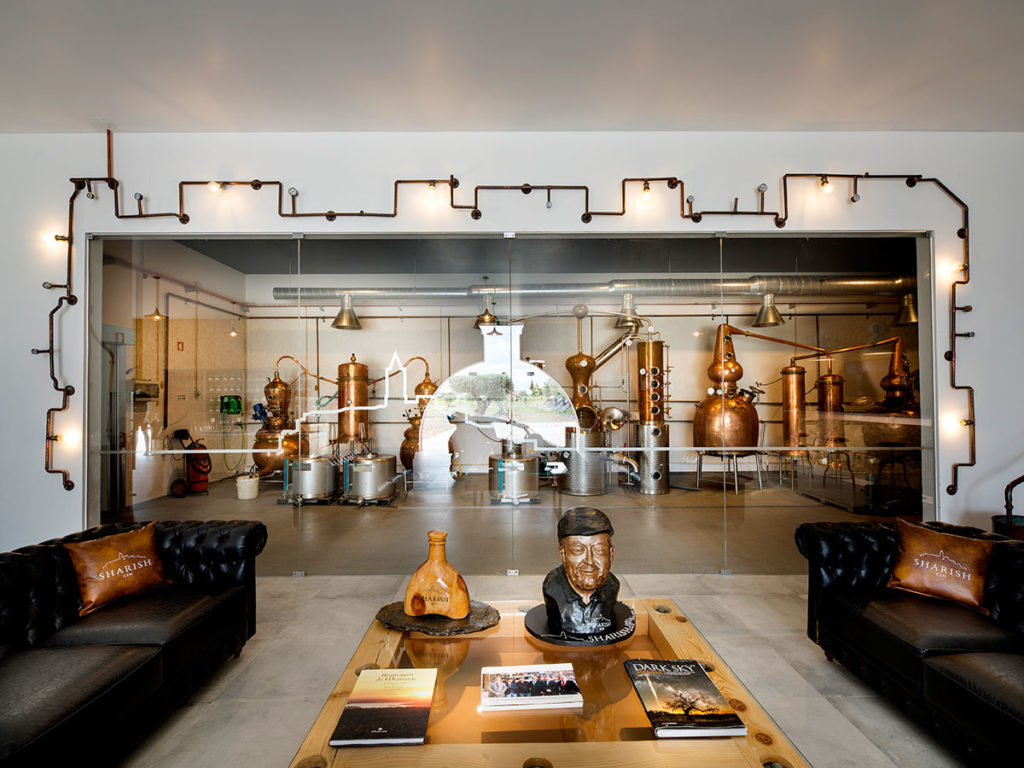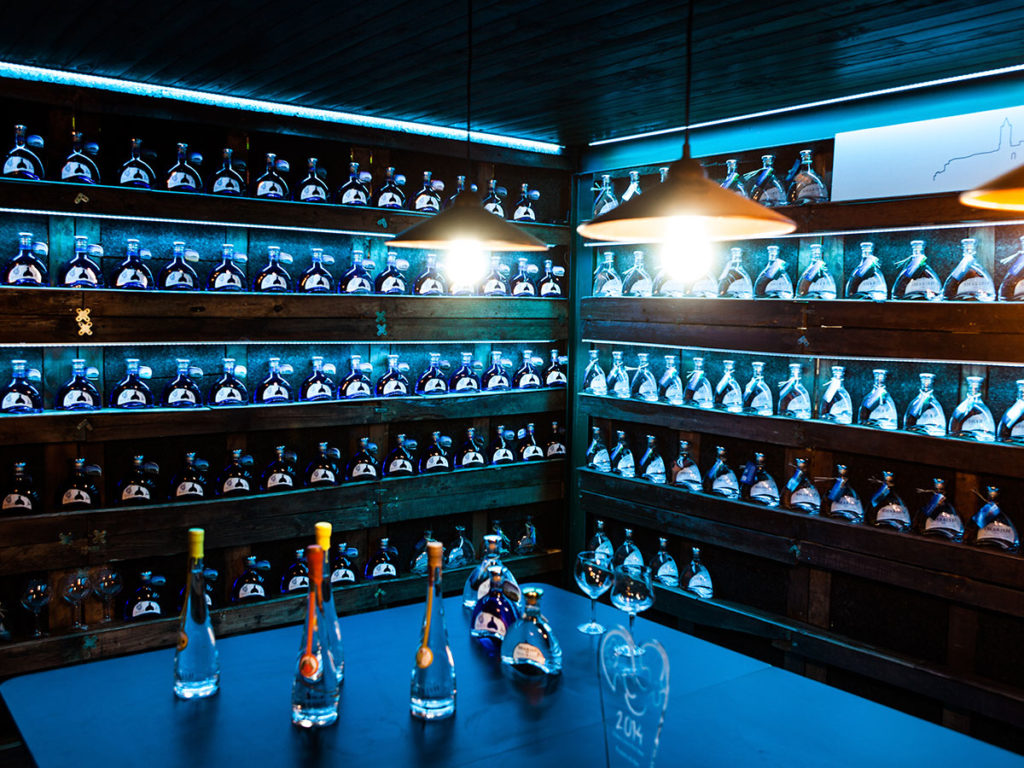 On to Portugal and what is described as a Gin Interpretive Center, in Alentejo. This tour delves into the science and mechanics behind the liquor's production in the brand's state of the art distillery. The Sharish team have put together a multi-sensory experience, incorporating multimedia and virtual reality content, thematic workshops and knowledge sharing. By the end, you'll be a graduate gin specialist and can relax in the tasting lounge, before a spot of shopping in the Sharish boutique. Tours take place at 11:00 am and 3:30 pm daily.
Helsinki Gin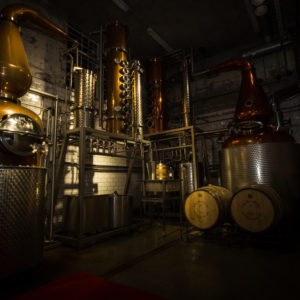 While Finland was once a prolific gin producer, it lay almost dormant for nearly a century, until The Helsinki Distilling Company set up shop in the capital. Its recipes are handmade and you can try four as part of your visit; tours and tastings (lasting 30 minutes each) run on Fridays and Saturdays at 6 pm, and you can choose to take part in both or just one, with the price adapted accordingly. Then stay for a bite to eat in the distillery's restaurant or a cocktail in the Tislaamo bar. Private tours can also be arranged.
Eimverk Distillery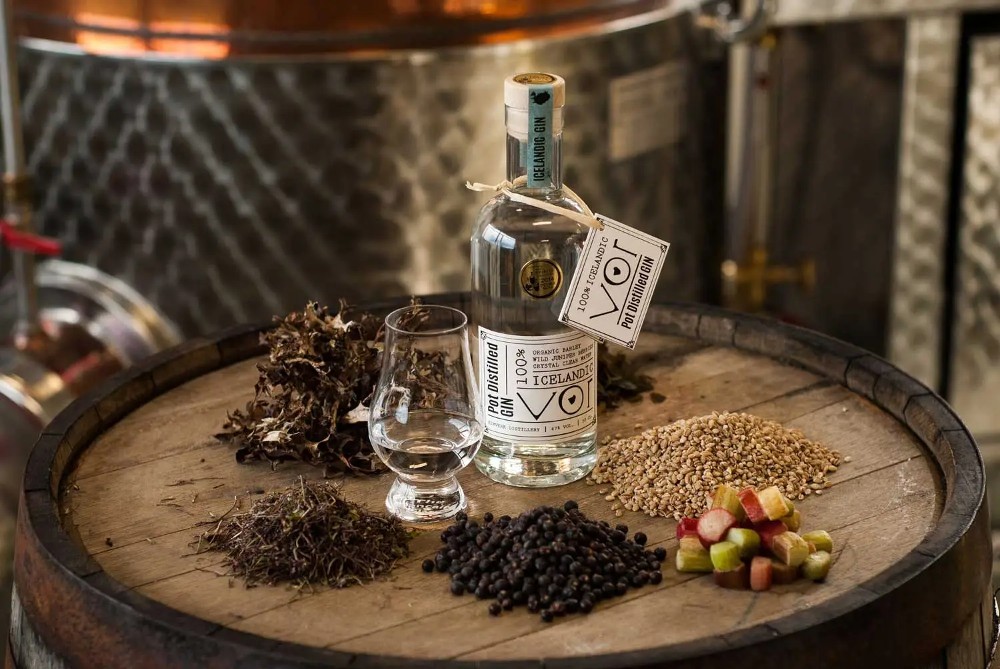 Ranked the number one attraction in Garðabær on Trip Advisor, this Icelandic distillery is just outside of Reykjavík. It is the country's first whisky distillery, making its products from 100% native barley. But, don't worry if you're here for the gin, its Vor Premium spirit is an excellent, pure-tasting gin, made from Icelandic herbs and botanicals. The one hour tour is a lot of fun, although be aware you must book ahead to join. You'll find out more about the small-batch gin's triple distillation process and how the brand designed and built its own pot stills, a major part of its success.