You've made it to August but still feel you haven't taken advantage of the peak sunshine. Don't fear, if ever there was a month to enjoy a warm couple of days on the continent, a mountainous adventure, or a weekend of culture and comedy, August is the ideal time. Here are The Luxury Editor's pick of the best places to go on holiday in August.
Florence, Italy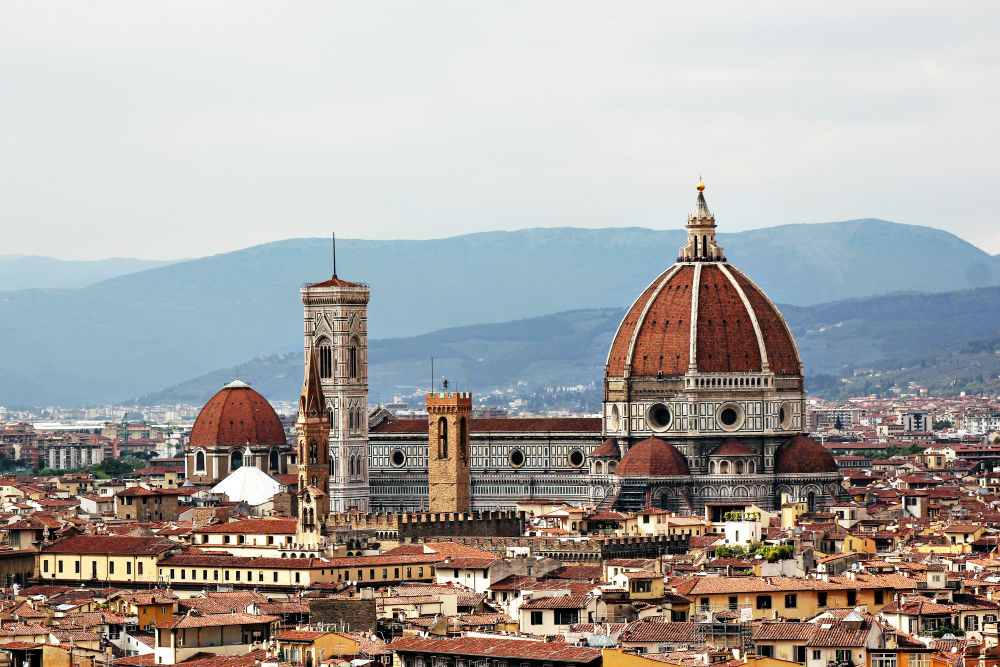 Best For: Culture and Music
A cultural mecca, Florence is a discovery of Renaissance treasures, fragrant Tuscan cuisine and romanticism abound. There aren't many cities which pack so much punch into such a small area. When wandering around the charming cobbled streets there are treats around every corner – stumble across decorative churches, chapels and Basilicas nestled amongst elegant palazzi full of trattorias, tables and chairs tumbling out onto the pavements. August provides another reason to travel to this Italian gem: a true melding of cultures and generations, the New Generation Festival is the brainchild of school friend's Roger and Frankie. This melting pot of a festival is set amongst the manicured grounds of the Palazzo Corsini al Prato, home to one of Florence's oldest families. From opera to Harlem jazz, dance music to drag acts, this pair of music aficionados bring together a multitude of genres for a scintillating summer evening of music fuelled revelry (exquisite al-fresco dinning included).
Our pick of luxury hotels in Florence:
Best for an urban retreat: Four Seasons Hotel Firenze
Best for foodies and fine dining: The St Regis Florence
Best for art buffs and families: Belmond Villa San Michele
Read our guide to the best luxury hotels in Florence
Edinburgh, Scotland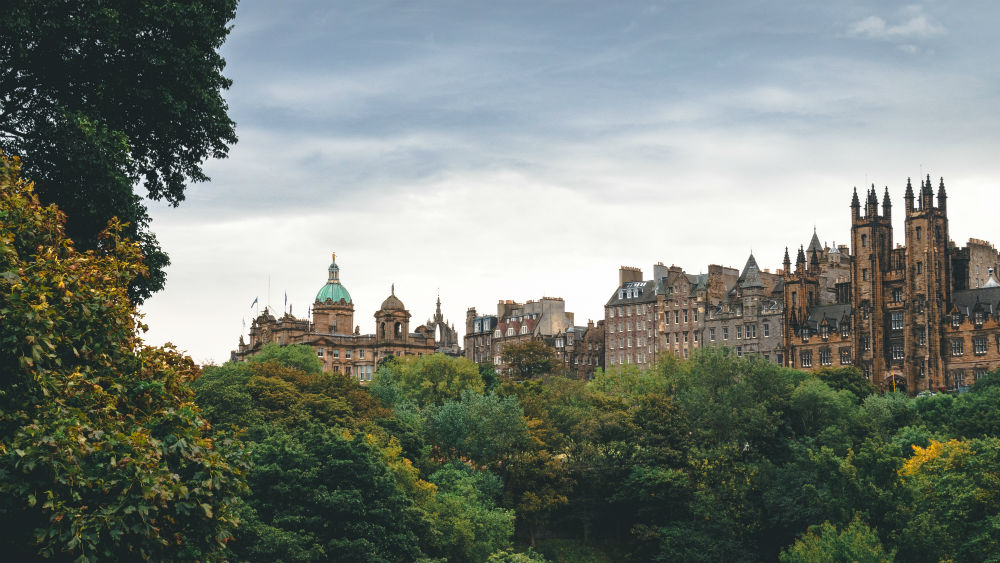 Best For: Fun and Festival Laughs
Edinburgh isn't known as 'Athens of the North' for nothing – the city boasts incredible architecture whilst also being a hub of art, literature, philosophy and science. There isn't a better time to explore this beautiful city than in August when the world descends on the capital to enjoy a month of comedy, dance, music and theatre at the Edinburgh International Festival and Fringe comedy festival. Mixed in amongst the Old Town's narrow closes, cobbled hilly streets and towering tenement buildings, street performers bring added vibrancy whilst foul-mouthed comedians pack out raucous bars. During August everything stays open that little later so expect plenty of partying into the 'wee' hours too. Escape the madness by heading to one of Edinburgh's many micro-neighbourhoods and experience warm Scottish hospitality at one of the many intimate restaurants or cocktail bars – Stockbridge is our favourite!
Our pick of luxury hotels in Edinburgh:
Best for iconic luxury: The Balmoral Hotel
Best for castle views and central location: Waldorf Astoria
Best for boutique charm and romance: Prestonfield House
Read our guide to the best luxury hotels in Edinburgh
Zanzibar, Indian Ocean Island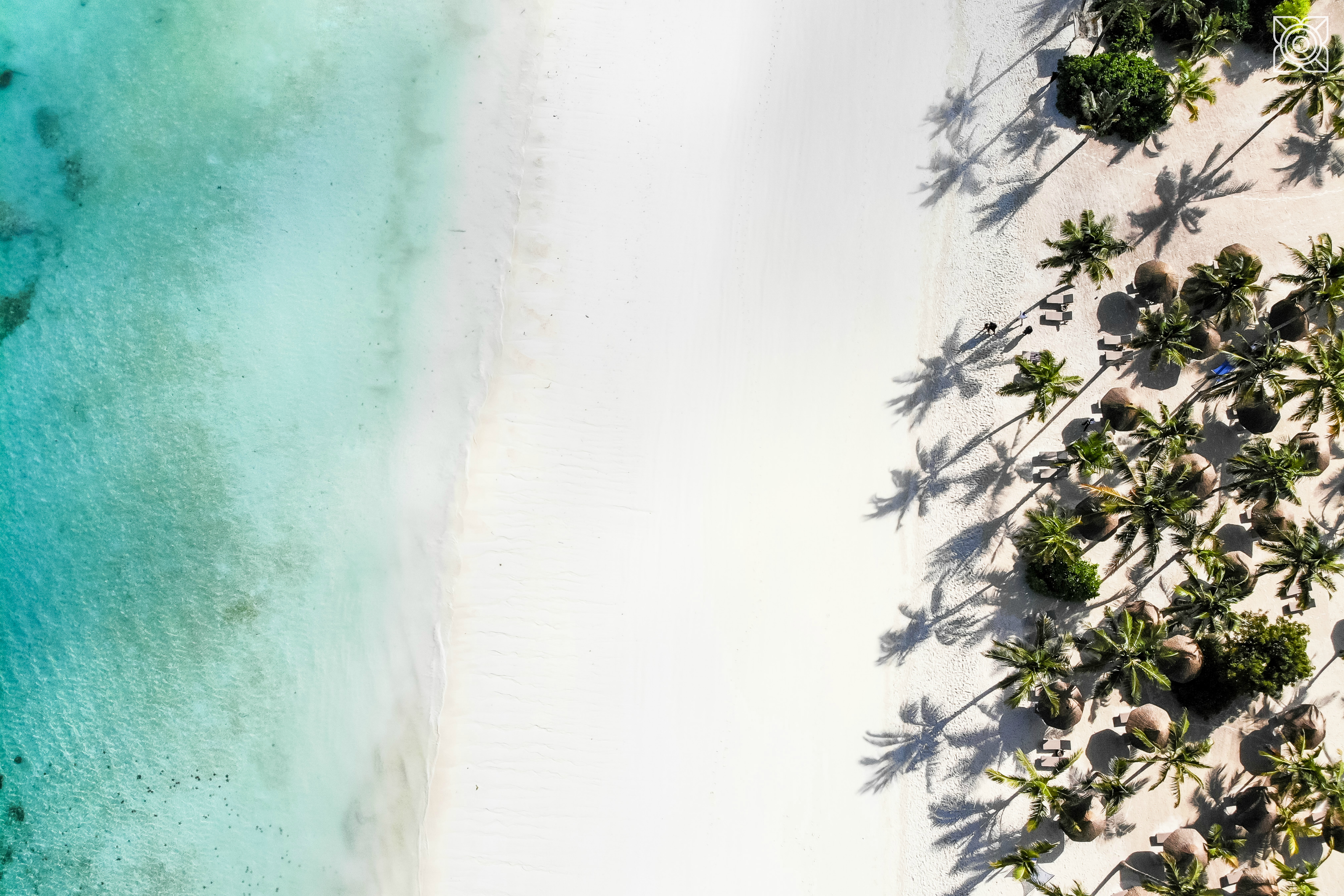 Best For: Tranquillity and Crystal Waters
Crystal clear waters make it easy to spot the abundance of vibrant marine life in the Indian Ocean around Zanzibar. The coral reefs surrounding the island are home to over 500 species and August is the perfect time to explore. You will be spoilt thanks to over 30 dive sites, suitable for various levels, from casual snorkelling to deep diving. For those looking for a challenge and a real marvel, Levan Bank is the most rewarding of dives in the area. But Zanzibar isn't just a nature lovers paradise, the island is also a jewel of Swahili history and culture too. For those who enjoy a slower pace, head to one of the plethora of idyllic beaches for hours of lounging. Looking for something more lively? Zanzibar Town itself is a melting pot of African, Arabian, Indian and European influences and offers more of a buzz amongst the tranquillity of the island.  
Our pick of luxury hotels in Zanzibar:
Best for all-inclusive luxury: Malia Zanzibar
Best for beach bungalows and honeymoons: Zuri Zanzibar Hotel and Resort
Best for adventure and rustic exclusivity: Mnemba Island Lodge
Côte d'Azur, France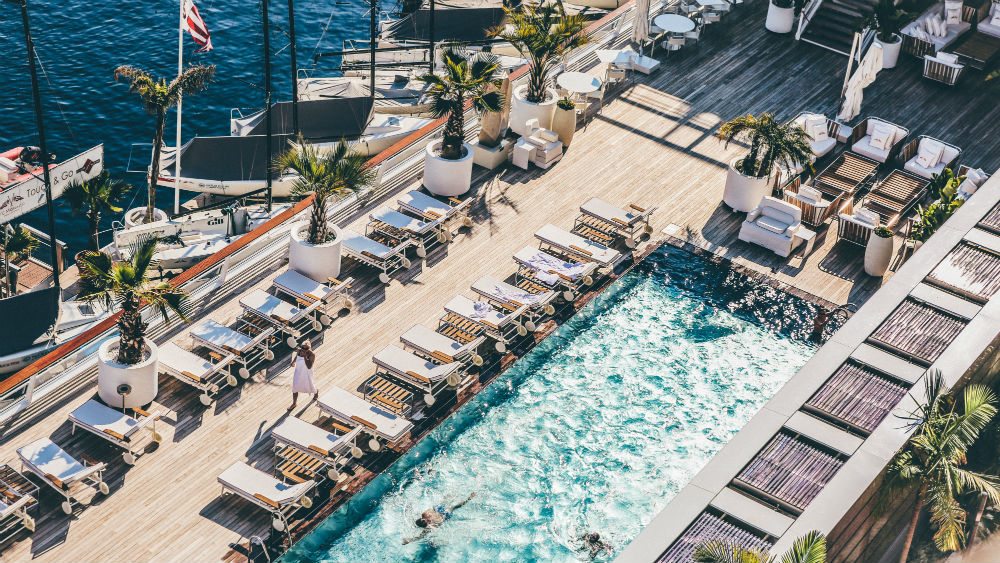 Best For: Café Culture and Glamour
The Côte d'Azur offers all the globe-trotting glamour and sun-drenched elegance of a far-off destination, just a short flight away from the UK. Sun-kissed beaches perfect for promenading and people-watching, bustling local markets offering a treasure trove of chic finds, and classic Provencal cuisine served up al-fresco, the French Riviera is a classic late summer getaway. Those out for a good time might stick to the iconic spots such as Nice, Cannes and Monte Carlo, packed full of luxe hotels, buzzing casinos and designer boutiques. For something more relaxed, head to the one of the stunning hilltop villages to admire the spectacular landscapes or take advantage of the various vineyards, sampling some of the local rose right from the source
Our pick of luxury hotels on the French Riviera:
Best for beach and wellness: Cap d'Antibes Beach Hotel
Best for central location and resort amenities: JW Marriott Cannes
Best for spacious suites: Hyatt Regency Nice Palais de la Méditerranée
Crans Montana, Switzerland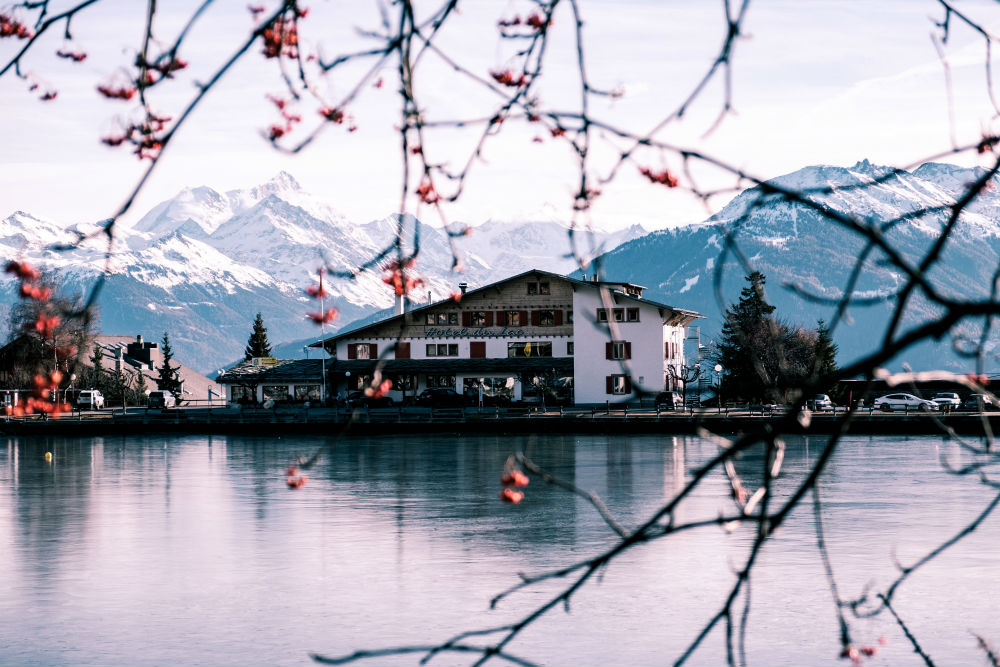 Best For: Outdoor Adventures
Much loved by the Hollywood A-list, this ski resort might not seem like an obvious choice for a mid-summer getaway but this spectacular locale amongst the Swiss Alps offers stunning lakes, striking mountainous landscapes and even vineyards. Ideal for those who enjoy outdoor pursuits, the area is bursting with activities in the summer. Get pedalling on over 200km of Road Cycling Routes, winding through picturesque villages and Alpine pastures, or take advantage of the infinite walking and hiking opportunities on the myriad of marked and maintained paths. Enjoying the great outdoors doesn't mean you have to compromise on the finer things in life either – Crans Montana is brimming with restaurants (including two Michelin-starred establishments) serving up traditional dishes of Raclette and platters of locally sourced air-dried meat. Toast a successful trip with a glass of wine – thanks to the region's exceptional climate local cellars are well stocked!
Our pick of luxury hotels in Crans Montana:
Best for easy mountain access: CHETZERON
Best for active luxury and golf: Hôtel Crans Ambassador – Luxury Sport Resort
Best for gourmet experiences and spectacular scenery: LeCrans Hôtel & Spa
Newfoundland and Labrador, Canada
Best For: Nature Lovers
Perhaps not the obvious choice for August, but Canada's most eastern province promises natural wonders and jaw-dropping experiences like no other. St John's, the capital city, is distinguished for its cluster of bright painted buildings curling around a bustling bay. The city's contemporary dining scene is not to be sniffed at and its vibrant streets are home to many artists and musicians.  Explore a little further into the stunning wilderness and be rewarded for your efforts. Witless Bay Ecological Reserve is the best place to view some of the regions' diverse wildlife. Hop on a tour boat in August for a chance of seeing Humpback and Minke whales, puffins raising their young, and perhaps even the odd iceberg! You can almost imagine the moment Viking explorer Leif Erikson arrived to the island around the year 1000 and he was faced with this majestic land of rocky crags and mountainous horizons. It certainly hasn't lost its mysticism.
Our pick of luxury hotels in Newfoundland and Labrador:
Best for off the grid minimalistic luxury: Fogo Island Inn
Best for boutique luxury and creative cocktails: The Luxus
Best for historic charm and timeless elegance: Ryan Mansion