simplehuman, creator of tools for smarter, more efficient living, has launched an innovative new must have gadget; cleanstation. Completely disinfecting your phone in 30 seconds, this nifty invention eliminates 99.9% of bacteria.
Why cleanstation?
Our phones go everywhere with us and we touch them frequently. But how often do we clean them? The answer is usually infrequently. As such they become a breeding ground for germs as we go about our daily lives and transfer bacteria between our screen and hands and back again. The homeware pioneer simplehuman recgnsied this problem of modern living and decided to come up with a solution. In the past two decades the brand has patented more than 250 innovations, including their award-winning sensor waste bins, sensor light mirrors and kitchen and bathroom accessories. Pushing the boundaries of practicality and intuitiveness, they now bring cleanstation to the market.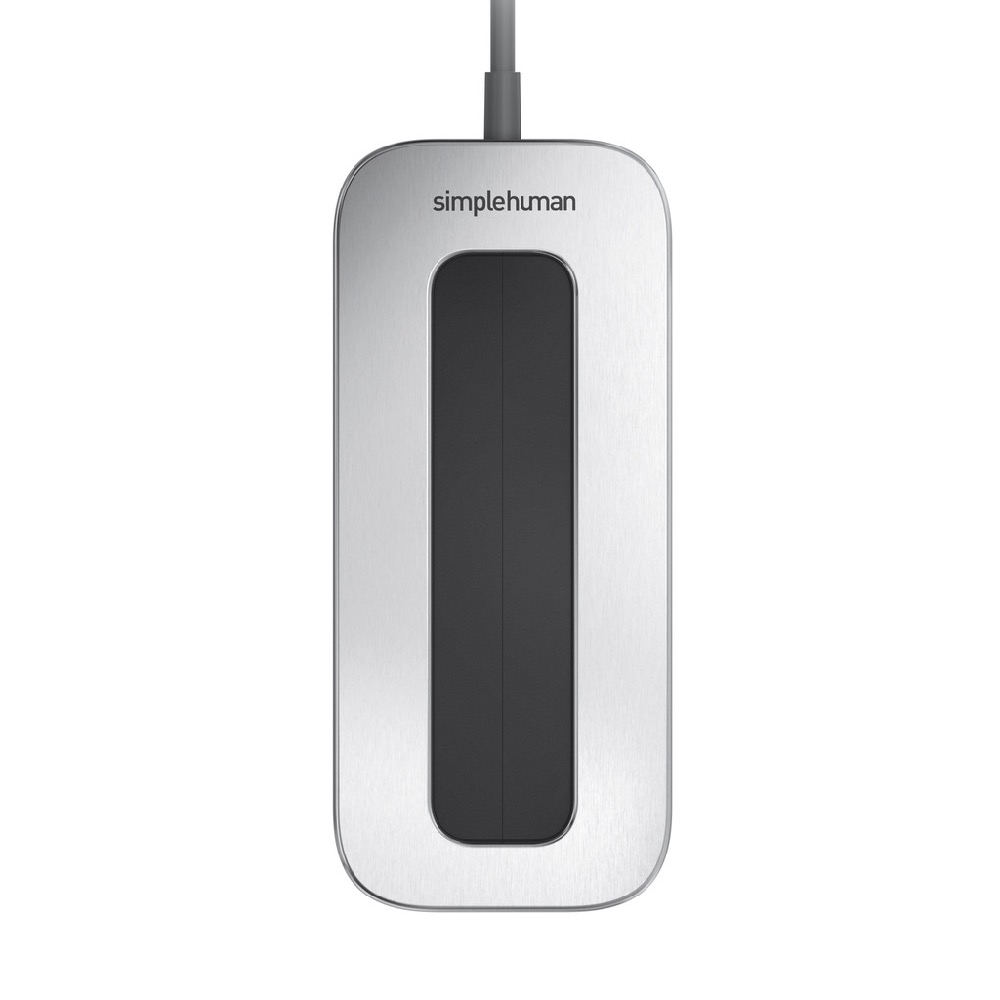 How does it work?
Your phone slides into the cleanstation's omni-luxTM chamber, where the light from 30 UV-C LED lamps bounces off the walls; as these rays cover your phone, they clean the entire surface. Once disinfected, the phone automatically ejects. So you don't have to turn it over and it takes just 30 seconds for complete disinfection. Practical and secure, the process is totally safe. Should a problem or unusual movement be detected, the sensors automatically switch off the LEDs. And the foam lining of the opening prevents any leakage of UV light, while preventing dust from entering the omni-luxTM chamber.
Explore our guide to other premium kitchen appliances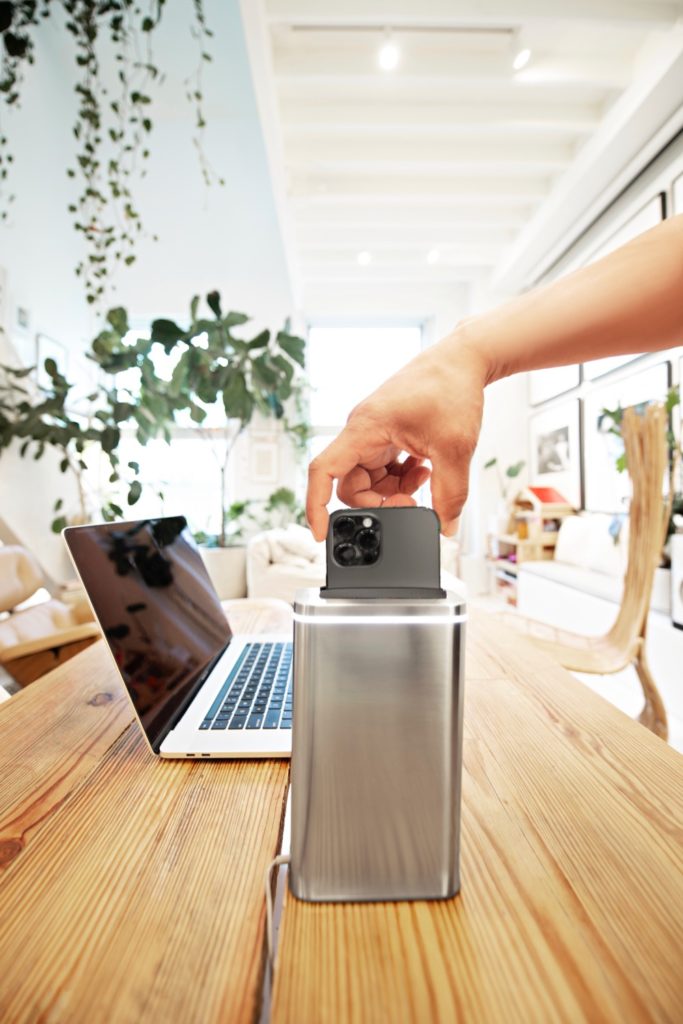 Who can use it?
Almost anyone, as it's compatible for devices measuring up to H 16,5 x W 8,5 x D 1,3 cm. And due to its compact size, elegant lines and high-quality materials, the cleanstation fits easily into any space and interior style – be it your office or home. While it doesn't take up much space (H 19 cm; W 11,5 cm ; D 5 cm), it's large enough to hold almost any size handset, even with its protective case. And simplehuman offers a guarantee of two years.
Further Details
simplehuman products are available online at simplehuman.co.uk. The cleanstation is currently available priced at £199.99