Just a few minutes' walk from the crowds of Piazza  San Marco is a tranquil residential neighbourhood, home to the contemporary and stylish Ristorante Local Venice where Venetians eat seasonal cuisine paired with local and regional wines. It's a little corner of the hidden Venice that's well worth discovering, writes Andrew Forbes.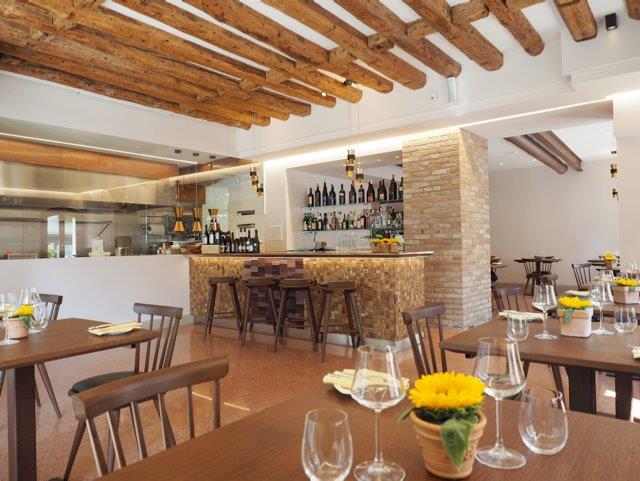 Venice is undoubtedly one of the most evocative city destinations in the world; a place where intriguing history, romantic architecture, and a unique setting combine to create a remarkable allure.
What's more Italy is without doubt one of the most popular kitchens; the country's cuisine, whether rustic and homespun, or sophisticated and elaborate typically starts from fine ingredients with a strong regional provenance.
Yet, in my experience, Venice can be a bit of a gamble when it comes to dining out. The city is such a tourist honey-pot that at times it seems that some restaurateurs have somehow lost their Italian passion for great ingredients and creativity, and instead just want to cash in on the visitors offering unimaginative, cliched dishes.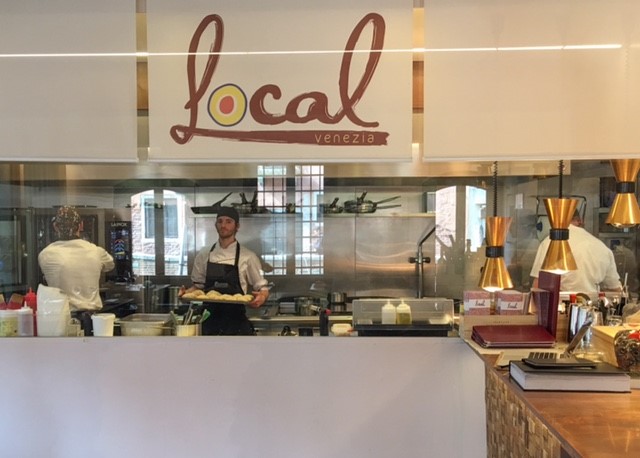 I have, however, discovered a superb new restaurant in the city, where the cuisine not only celebrates the Italian kitchen, but looks outward, as did the Venetians traders, to other continents, introducing international influences whilst at the same time reinventing traditional Venetian recipes.
…the region's local foods, such as fish from the Venice lagoon, and produce from nearby islands
Fullin Family
Ristorante Local, created by brother and sister, Luca and Benedetta Fullin (who come from a family of resturanteurs) has a pared back, contemporary aesthetic – yet look a little closer and you see plenty of attention to detail. The same is true with the dishes – local and uncomplicated in terms of the produce and recipes, yet modern and creative when it comes to interpretation and execution.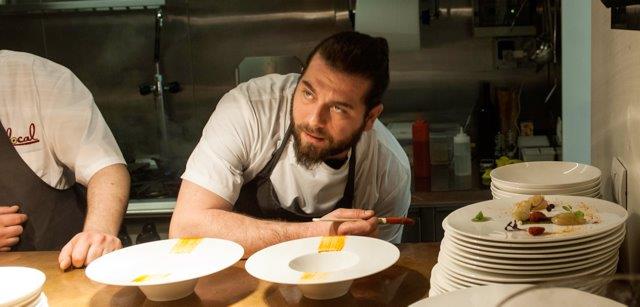 Venice and beyond
Chef Matteo Tagliapietra and his sous chef Marco Vallaro incorporate many of the region's local foods, such as fish from the Venice lagoon, and produce from nearby islands into their creative dishes.
Natural Wines
…artisan, natural wines from small volume producers
The restaurant's cellar is dedicated to artisan, natural wines from small volume producers. Sommelier Jacopo Rosa is on hand to help navigate the choice of over 250 wines (he says sometimes they can have up to 400 different labels), suggesting bottles to accompany a meal or glasses of wine to accompany a plate.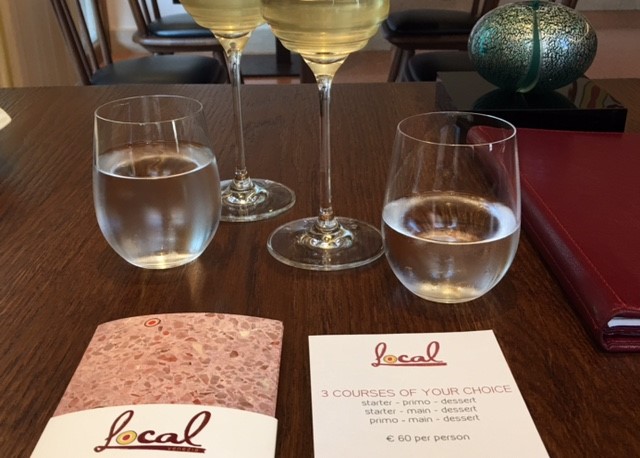 Going Local
When I arrived, the calm space of the restaurant was a welcome respite from the busy alleyways and piazzas of Venice. Entering Castello, the district just adjacent to San Marco, is an  authentic neighbourhood, where Venetians, live work…and dine out.
Welcomed by Restaurant Manager, Davide Albertini, who speaks excellent  English, we took a table by the window. The light-filled, modern space has lots of creative touches from small artisan glass artworks decorating the table, to bespoke Murano glass details in the beautiful terrazzo floor –  the design of which is also echoed in the smart, folded menu.
Tasting Menu
I opted for the tempting 5-course tasting menu, a 'journey through seasonality, creativity and territory' by head chef Matteo.  Jacopo suggested a Venetian white wine 'Orto', from the island of San Erasmo
(Please note I did ask for the portions to be made smaller for me, so my photos won't always reflect the dishes one might get).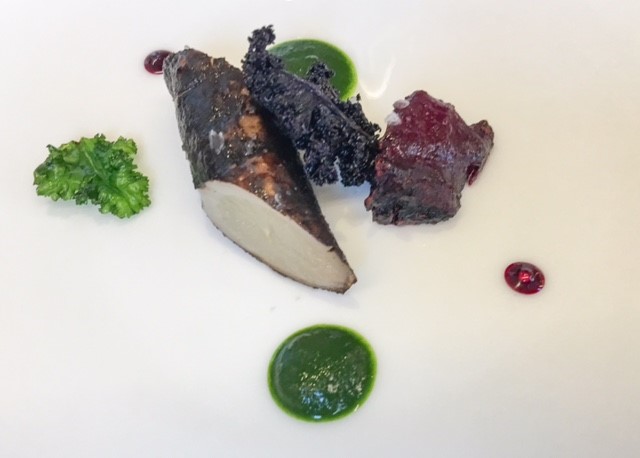 Salsify, beetroot & kale
(Salsify is a root from the dandelion family; its cooked in lime water with a little sugar)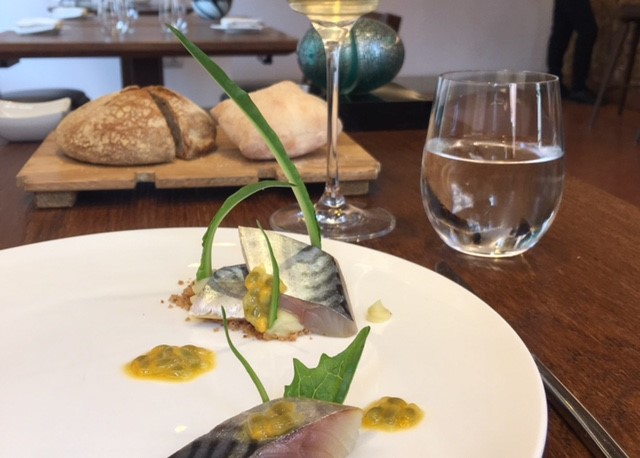 Mackerel, parsnip, pain d'épice and passion fruit
(An exceptional dish – the mackerels delicate flavour and satisfying texture are preserved and enhanced thanks to marinating and low temperature cooking).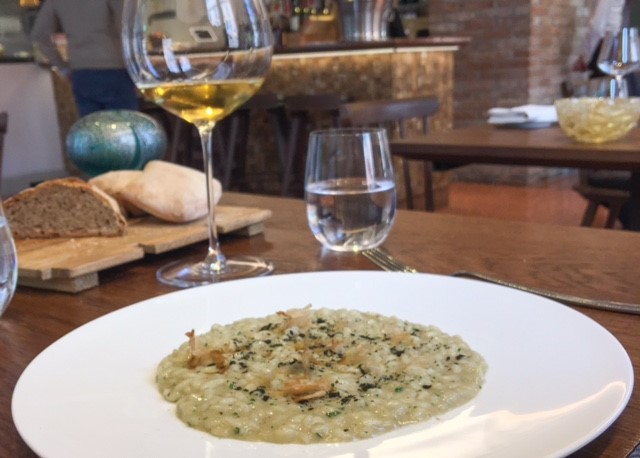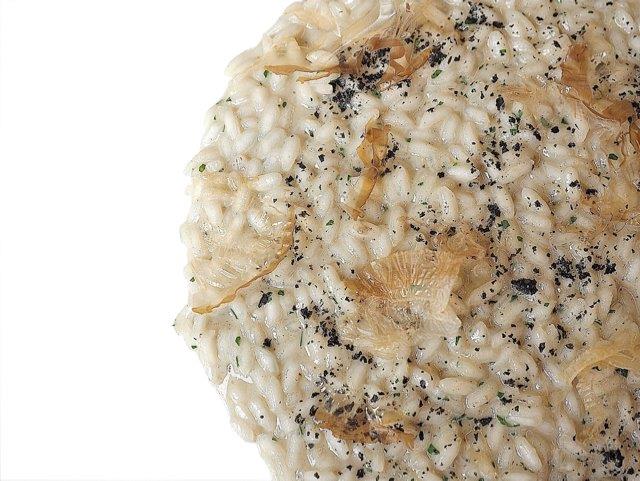 Risotto with gò, nori seaweed and katsuobushi
(Here Matteo uses a traditional Venetian recipe that updates it, showing his love of Japan, with the use of seaweed and dried katsuobushi tuna fish, adding a delicate smoky flavour. The filtered stock used to make the risotto is made from the gò fish, (the only one said to spend its entire life in the lagoon), adding further depth a complexity to the dish)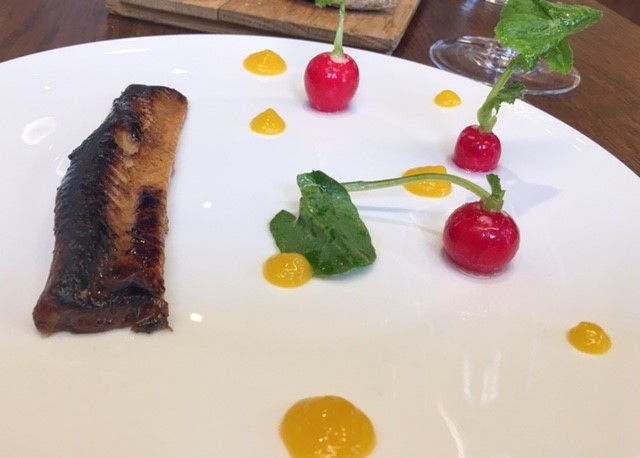 Eel, mango miso and radish
(If I was asked to choose a favourite, it would be this plate. The local eel is prepared in a manner that reminds me of Japan – the taste is exceptional, balancing the richness of the wee with the freshness of the radish and mango – a memorable way to prepare local Venetian produce)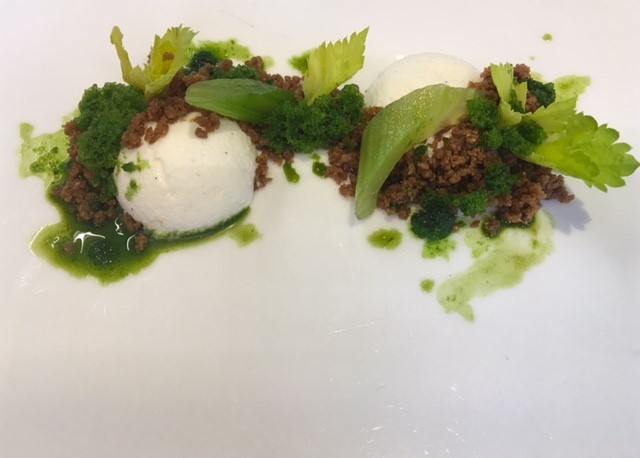 Celery in 3D
Celeriac and vanilla parfait, candied celery, lovage granita and malt
(Such a light fresh yet sweet way to end the meal)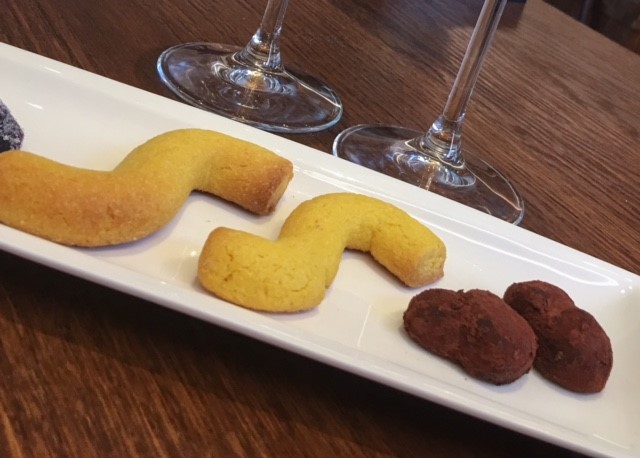 Petit Fours
(Including biscuits made on the Venetian island of Burano, served with an Italian digestive grapa).
Prices
A 3-course meal (at the time of my visit) is 60 euro or there is also the tasting menu for 75 euro.
Of course, one can also order from the a la carte menu. The menu changes to reflect the seasons, but during my visit starters including sweetbreads with dandelion, apple & cashew; squid in its ink with spinach & citrus.
First plates included  risotto, gnocchi and ravioli; whilst main plates of liver ala Venetian; cod; eel with mango miso & puntarella, and catch of day.
Information
Address: Ristorante Local Castello 3303 Venice
Tel:  +39 041 2411128
Email: info@ristorantelocal.com
Web: www.ristorantelocal.com