Offering four-star luxury at the centre of the Tuscan capital, Gallery Hotel Art is the Italian-chic hotel of your dreams. As the 'first design hotel in Italy', the Gallery Hotel Art is a fusion of a luxury, boutique hotel with a buzzing, contemporary art space. Set in a tranquil courtyard near the meandering Arno River and the Ponte Vecchio, generally considered the true heart of Florence, this hotel has both style and location on its side.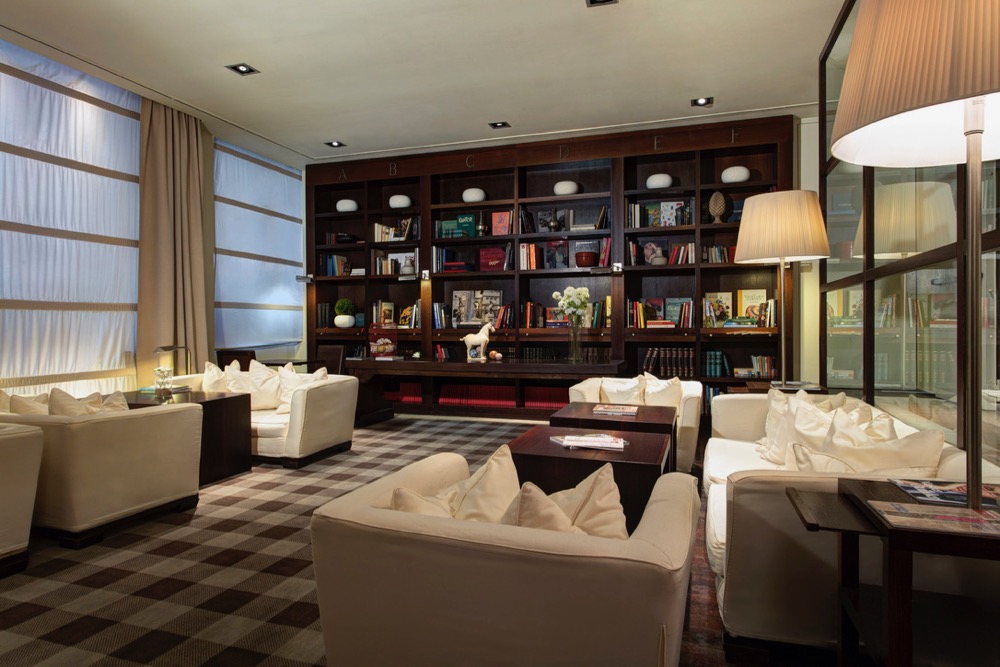 The man behind the design of the hotel is Michele Bönan, a Florentine local, renowned architect and frequent interior design consultant for the Lungarno Collection properties. Michele's vision was to create a hotel which could act as an ever-rotating art gallery, with creative spaces and dynamic art pieces hiding in every corner. This starts outside before you even enter the building, with modern art installations adorning external walls and promising more avant-garde surprises inside. The hotel incorporates a new theme every year so expect a different bold and brave installation at every visit – a good reason to return perhaps? Of course a nod to the Italian celebrated fashion sense is prevalent too. Guests can often view fashion portraits and photographs by renowned artists with most recent exhibitions including Andy Warhol and a celebration of the artworks of Centro Pecci.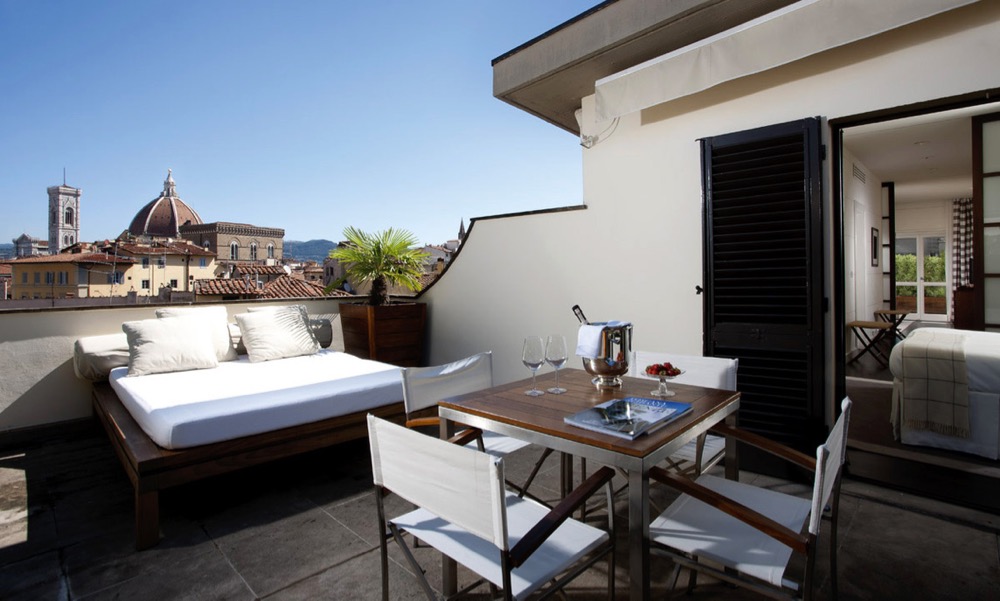 This focus on modern art however, doesn't detract attention from the luxe details expected in a four-star establishment. Public spaces are meant to impress. Michele has combined Tuscan elegance with Asian minimalism (a combination that seems to be a running current throughout the hotel), making sure to leave plenty of wall space for the ever-changing art and photography exhibits. Furniture and fittings are all of utmost quality and where the hotel could easily slide into novelty territory; there are no gimmicks here, just impeccable Italian style. Whilst there is no in-house spa facility, this doesn't pose much of a problem as guests of The Gallery are free to use the White Iris Beauty Spa in sister hotel, The Continentale, just a short walk away.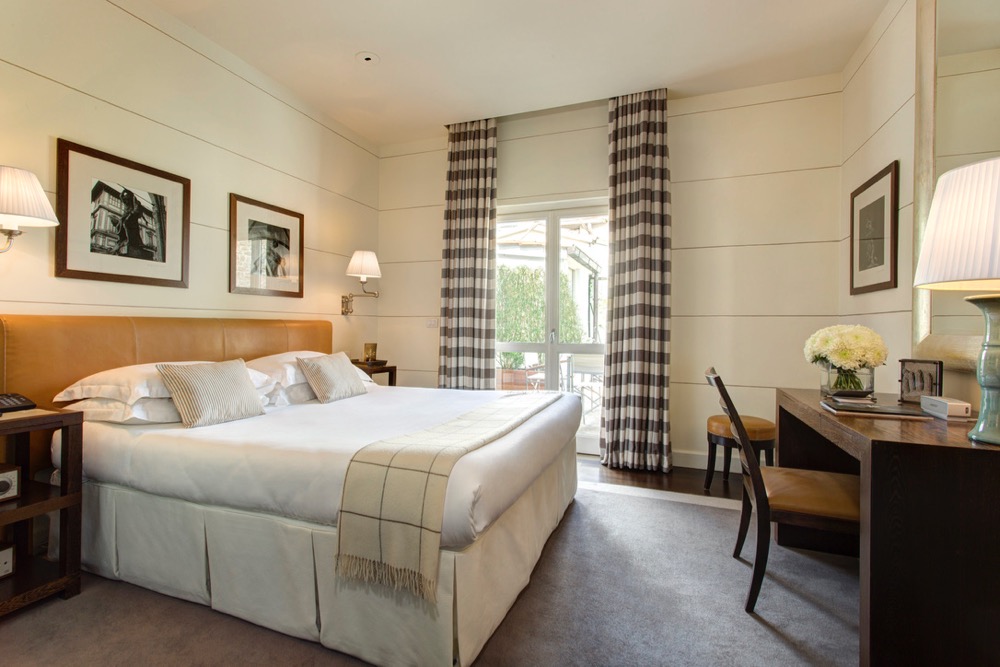 The Gallery Hotel Art has 74 beautifully designed rooms and suites all offering typical Italian sophistication. Slightly more toned down compared to the in-your-face communal rooms, the bedrooms are welcoming havens of tranquillity amongst the bustling Florence streets. The use of many rich and luxurious materials such as teak, leather, cashmere and linen in a neutral palette (many of them crafted in Florence itself) is subtle, but effective. Rooms regardless of size are tastefully styled whilst bathrooms have been kept simple but all feature double wash basins and have a modern feel. An extra touch, guests can enjoy exclusive luxury bath amenities by Salvatore Ferragamo. For extra space and to enjoy views over the Florentine rooftops, book a suite or Penthouse. Each of the suites are named after a recognisable symbol of Florence such as our favourite, the Penthouse Palazzo Vecchio which boasts its own private terrace and views of Brunelleschi's Duomo.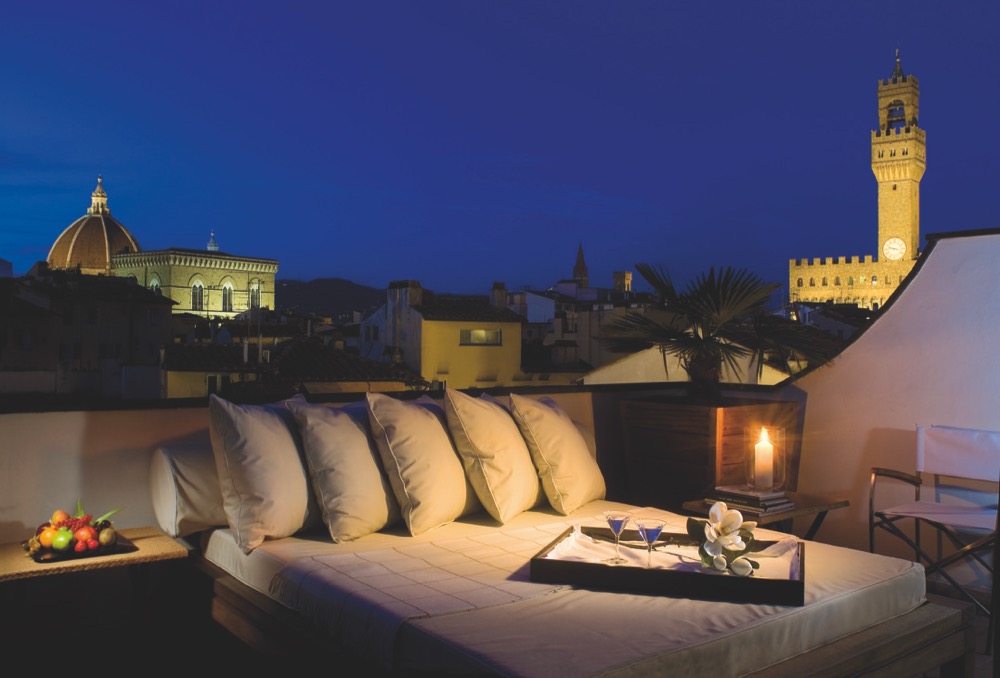 In terms of dining, The Fusion Bar and Restaurant does just what it says on the tin. The general ethos behind the food is that of a unique blend of Peruvian, Japanese and Mediterranean cuisine – we didn't know that was a thing either, but it somehow works! The perfect place to meet with friends, catch up over cocktails and share some small bites, The Fusion is popular with the stylish set in Florence. The menu offers a multitude of tapas-style dishes designed to tingle the taste buds with unusual and creative flavour pairings and the bar staff are well-versed in creating the perfect tipple. The all-year veranda is a fabulous place to relax, prosecco in hand, after a busy day of sight-seeing.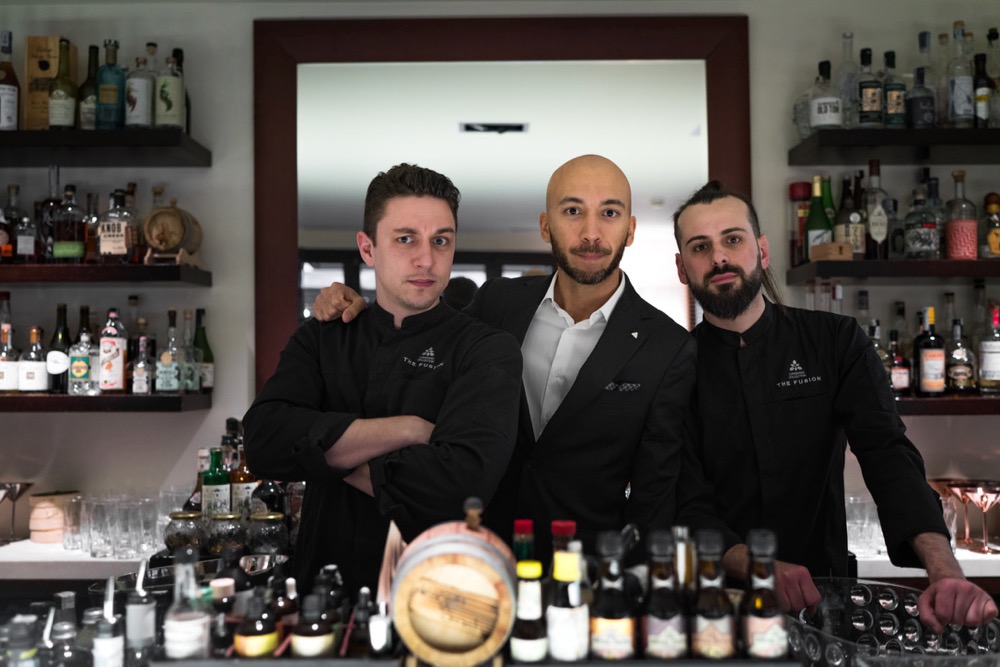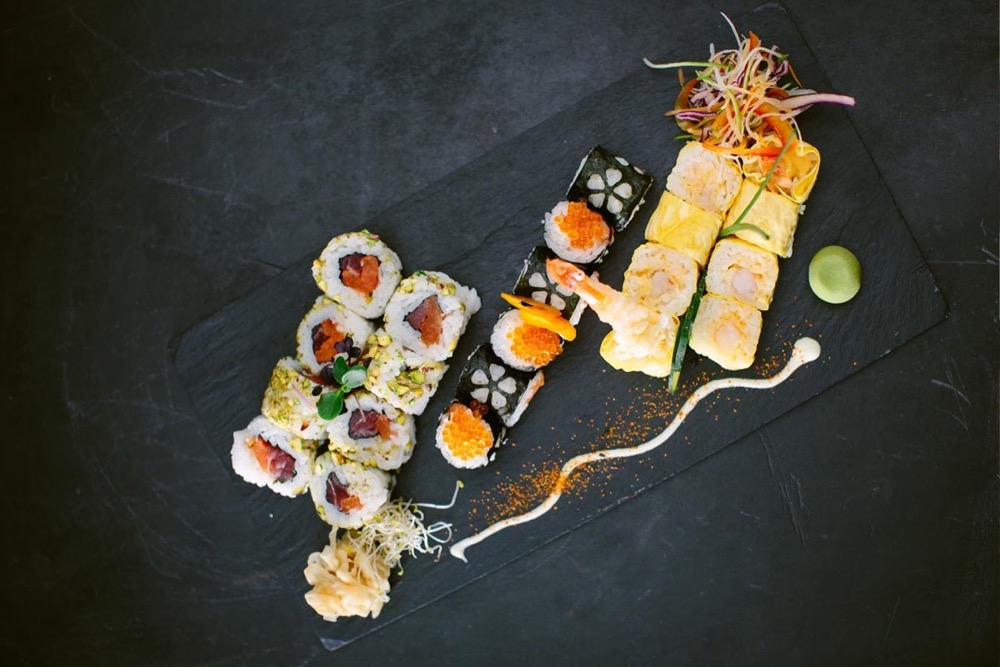 Being situated in a city so synonymous with great artistry, The Gallery Hotel Art makes total sense. The hotel's highly refined art collection plus its central location (around 8 minutes' walk from the Duomo di Firenze) but you at the heart of this creative and historical city. We love that the contemporary décor contrasts with the centuries old architecture outside. This hotel allows guests to enjoy the best of modern, luxury living in a way that pays appropriate tribute to a city steeped in such historical importance.
Address: Vicolo dell'Oro, 5, 50123 Firenze FI, Italy
Web: www.lungarnocollection.com