To mark the occasion of the Coronation of King Charles III, Gordon & MacPhail will be unveiling a special single malt whisky from 1948 – the year of His Majesty's birth – the Private Collection 1948 from Glen Grant Distillery.
This rare release was filled into a first–fill Sherry cask on 10th April 1948 and after more than seven decades of maturation, retains a remarkable cask strength of 50.4%.
Only 281 bottles of this vibrant and fragrant whisky, packed with spices, mulled berries, raisin and lemon zest, will be available and priced at £25,000. Bottled on 15th December to commemorate the King's christening anniversary, this is a whisky not to be missed.
In honour of the Platinum Jubilee of Her Majesty Queen Elizabeth II, last year Gordon & MacPhail released a 70-year-old single malt. To commemorate this occasion, they plan to donate £25,000 to The Prince's Foundation, a charitable organization that provides educational and training opportunities for people of all ages and backgrounds. This donation is in recognition of HRH Prince Charles' reopening of the Benromach Distillery in 1998, which was marked with the release of The King Charles III Coronation Edition.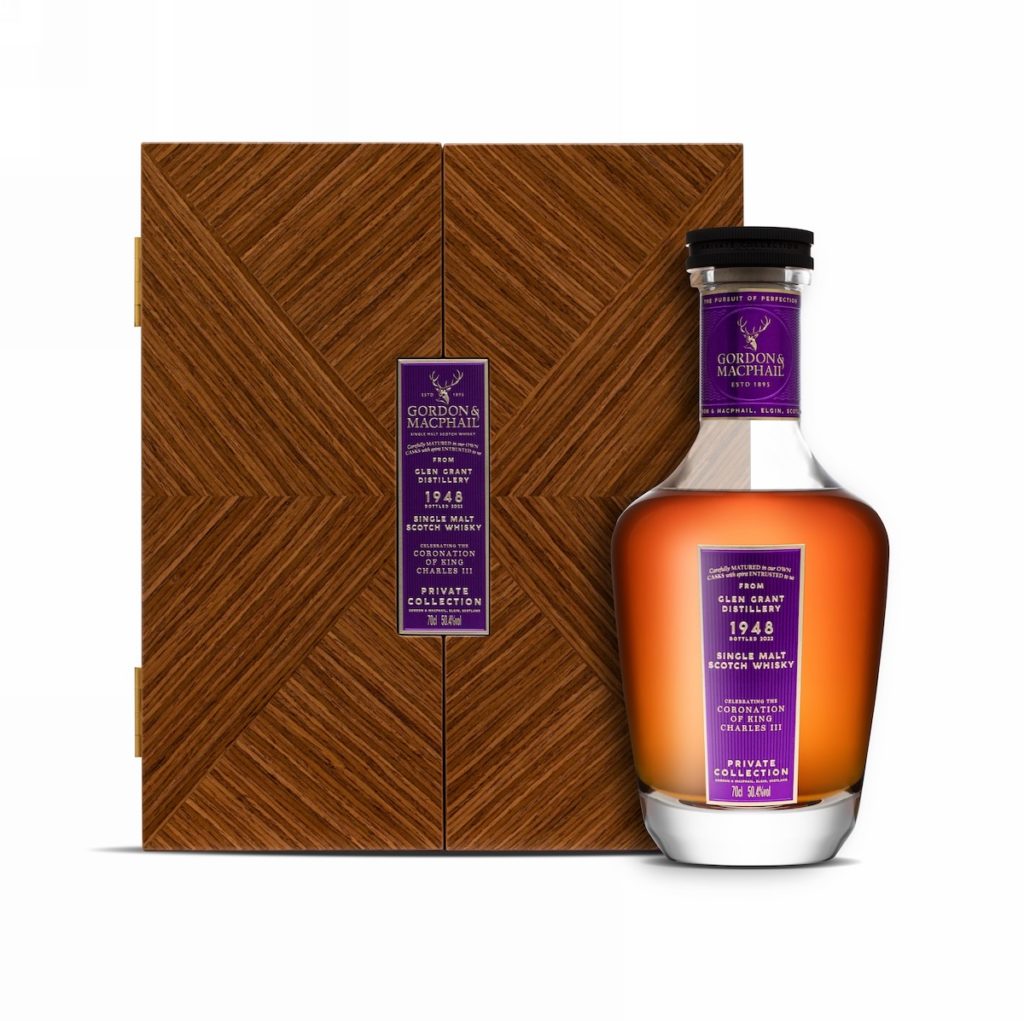 Read our guide to our favourite whisky
Stephen Rankin, Director of Prestige at Gordon & MacPhail, said: "This exceptional whisky is a fitting tribute to His Majesty, who has continually promoted and protected British tradition and excellence over many decades. This release has been carefully nurtured for over seventy years and is testament to great patience, long-term thinking and commitment to creating high-quality products; principles that have been handed down through generations of people working for our family business. For more than 50 years, King Charles has placed a firm focus on sustainability and supporting communities. Our donation to The Prince's Foundation will support his vision of a more sustainable world and aims to help create future legacies."
For more than a century, Gordon & MacPhail has established strong partnerships with over 100 Scottish distilleries through the bottling of spirits since its founding in 1895.
For more information, visit www.gordonandmacphail.com