'Arte di vivere' is key to the new Italian Moments Limited Edition. Here Acqua di Parma has sought to evoke the aromas and feel of the most magical elements of life in its native land; whether it be in the fragrant countryside, beside the coast, or on a lake. The olfactory Maison has created a range of candles and diffusers in notes of Luce di Colonia, Buongiorno and La Casa sul Lago; each featuring eye-catching multi-coloured labels and packaging. Like the aromas, this imagery seeks to capture the spirit of every precious moment.
The limited-edition series is available now exclusive to John Lewis as 200g candles priced at £73 and 180ml diffusers priced at £92, with art by Lucrezia Viperina, a graduate of IED.
Luce di Colonia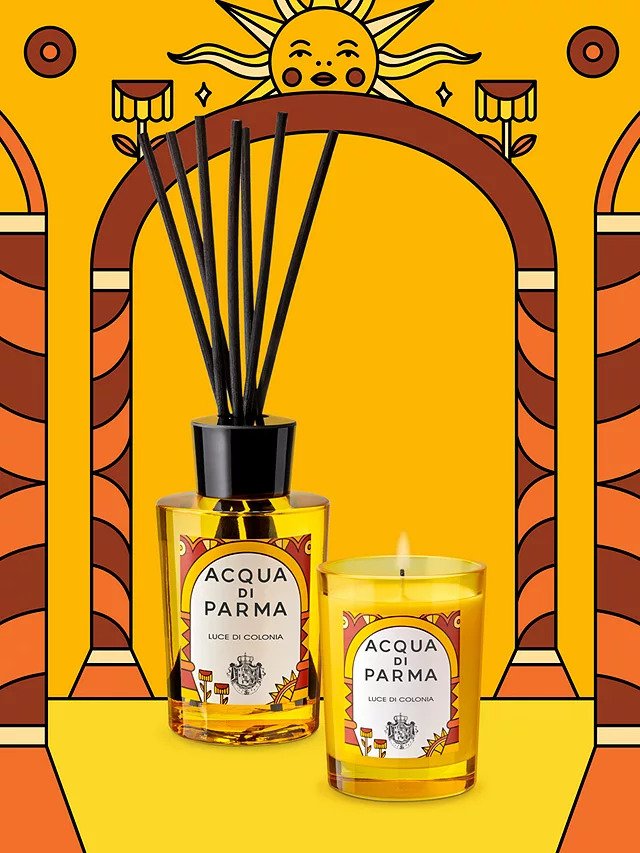 This design for Luce di Colonia conjures a window that opens into a world of dynamic Italian fixtures. It has been inspired by the scent's quintessential essences, namely those of golden fruit, sunflower and the glorious golden sunshine. Chic and evergreen, the decorative label radiates light, a reflection of the fragrance's blend of citrus essences, floral notes and warming, comforting woody accents.
Buongiorno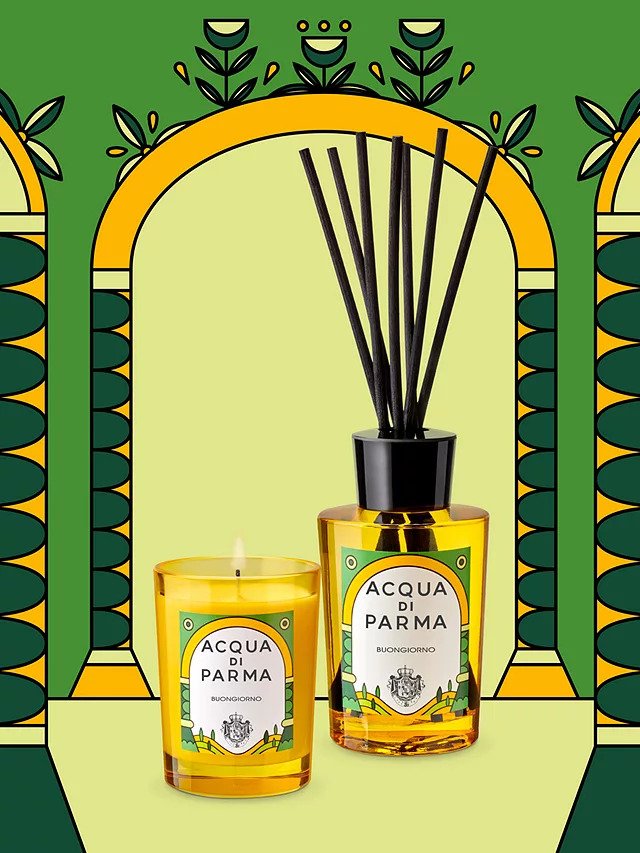 This element of the collection celebrates the verdant landscapes of the countryside as experienced in the morning. With scenes of rolling hills, majestic trees, planting and charming buildings, it brings the feel of waking up among these scenes. The fragrance is reminiscent of freshly cut grass and natural wood tones offset by moss for a comforting earthiness. A deep inhale is the antidote to urban life.
Read our guide to our favourite diffusers
La Casa sul Lag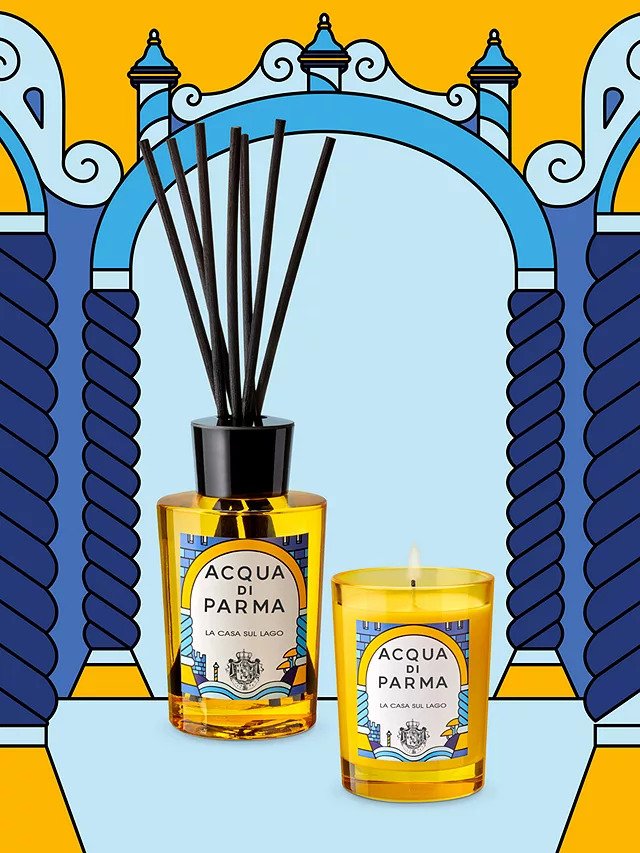 Embodying an idyllic life by the lake, La Casa sul Lag portrays peaceful moments of quiet waterside escape; in the design, we experience the clear blue waters, docks, villas and mountains, accompanied by notes of morning dew, fresh flower petals and aquatic accents. It's a mini holiday in a single product.
The Home Collection
The iconic brand was born in 1916, the work of Baron Carlo Magnani, and has come to represent excellent craftsmanship and Italian style. These three new fragrances have been released as part of Acqua di Parma's Home Collection. And they're the perfect way to bring a touch of sophisticated Italian style to your interiors, alongside an atmosphere of relaxing homeliness.