Life is filled with many pleasures which are usually enjoyed more when they are well deserved. And this is something the team behind the exquisite Borgo Santo Pietro, just one hour from Florence know all about, having built this place of tranquil luxury up from nothing but a charismatic shell. We are delighted they did so that we too can enjoy this Tuscan retreat of luxurious pleasure.
Jeanette Thottrup, owner of Borgo Santo Pietro, tells us more.
The Journey Begins
You stumbled across the hamlet in 2001 – were you specifically looking for a property that could be converted into a boutique hotel?
No, not at all, we weren't even looking to buy a house in Tuscany, we were simply enjoying looking for ideas. Then when we discovered Borgo we were completely taken by surprise, it totally captivated us. We both felt a deep connection to the house and the estate.
Do you have any other connections with the region?
We love to travel and have always enjoyed spending time in Tuscany but had never really explored south of Siena. However, this region offers the most outstanding views of unspoiled rural Tuscany, we were totally blown-away by its breath-taking beauty.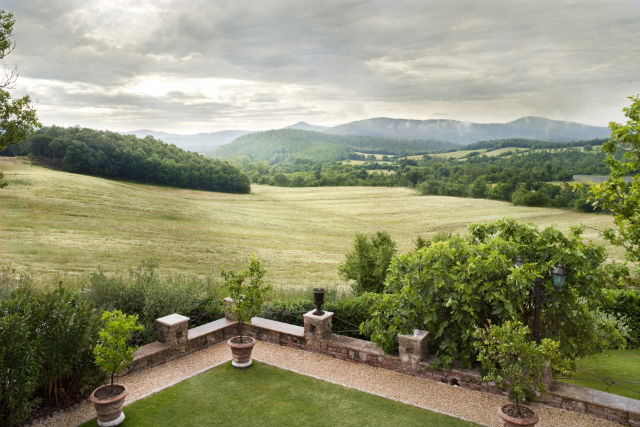 To create the intimate and elegant boutique style hotel you worked with local craftsmen and artisans from around the world. How did you source these people and convey the dream and style you wanted to achieve?
Many of the artisans we employed we had previously worked with on other period properties in the UK whilst others were sourced simply through word of mouth and personal recommendations from locals. We have been lucky enough to forge great relationships with a number or artists, sculptors, artisans and craftsmen who magically keep traditional techniques alive. We have traveled antique fairs and markets to find unique and beautiful furnishings and fabrics which we have then had restored to comfortably sit within the villa and garden suites. Each room has its own identity all of the suites and rooms compliment each other but differ slightly in character, keeping the sense of 'boutique-ness' throughout.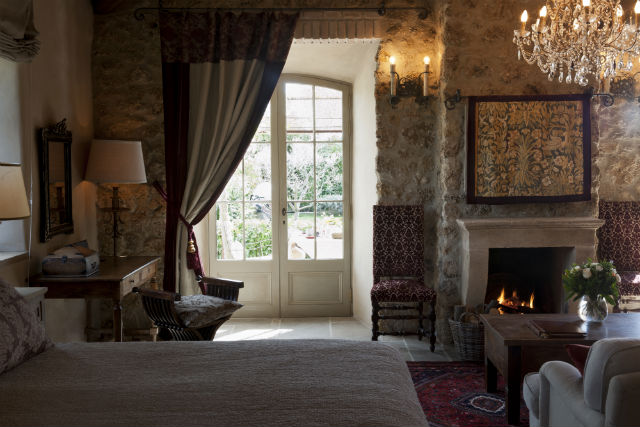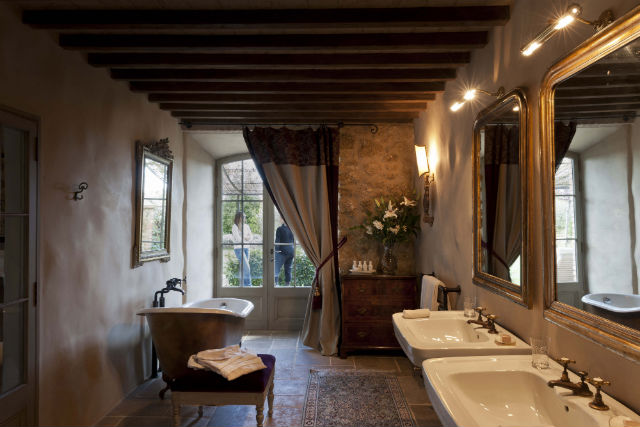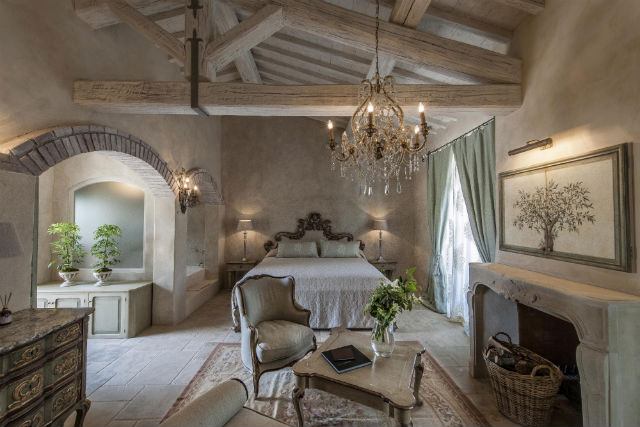 The Philosophy and Pursuits
There seems to be a real focus on relaxation and stylish comfort throughout the hotel. Aside from the surroundings how do you ensure that guests feel this throughout the duration of their stay?
From the very moment you arrive at Borgo's gates you enter an environment where every tiny detail has been thought through in depth. The philosophy here is one of total relaxation, nothing is too much trouble, and nothing is impossible. From the intimate spa to the gourmet restaurant you can enjoy a consistent sense of comfort, luxury and elegance.
And for those guests wanting a little bit more activity from their time with you what can they pursue?
In 2014 we created a concierge collection which includes all kinds of wonderful activities you can enjoy whilst at Borgo and Beyond. Part one of the concierge collection focuses on things to try 'At Borgo' such as our in-house cookery lessons which take place in our large country kitchen where guests can learn the secrets of Tuscan cuisine, then enjoy sampling the results of their time in the kitchen. Our in-house sommelier Simona di Goro hosts our wine academy where guests can learn all about the award winning Tuscan wines produced in the region.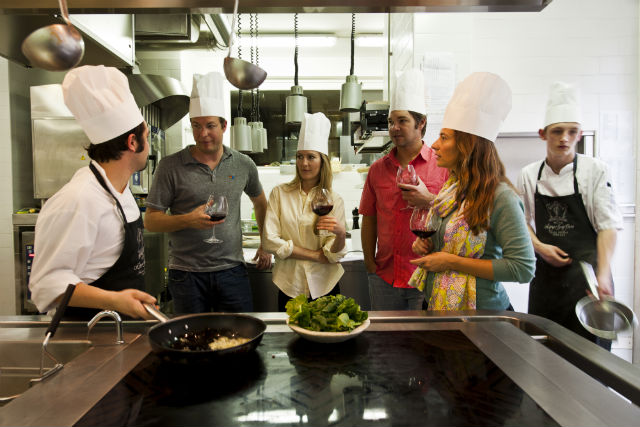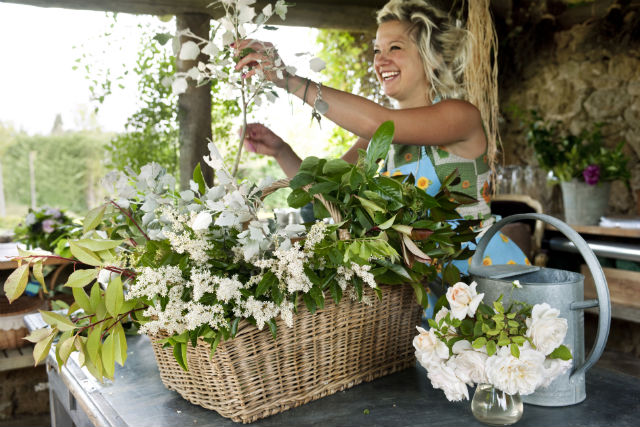 For a more restful experience our florist is on hand to teach guests the art of flower arranging. Each month we have a resident artist staying with us who hosts art-classes and workshops from the artist pavilion located alongside the lake.
The children's pizza making classes are great fun and for a special occasion we can organise a falconry display where guests can participate in controlling the majestic birds of prey.
Most guests spend a great deal of time in our gardens and our head gardener holds tours regularly where he talks through the different parts of the estate from the formal rose gardens through to the kitchen and herb gardens. Guests are also invited to gather produce from the kitchen gardens and assist the gardeners in the kitchen and herb gardens.
For those guests wishing to leave the tranquillity of the hotel what else can they expect to find in and around Borgo?
Part two of the concierge collection includes an array of exciting activities that take place 'Beyond Borgo'. These new excursions include truffle hunting with a fourth generation local Tuscan truffle hunter in the forests where you can find your very own truffles and have them prepared for you at a local Osteria.
Try a morning's ride on horseback through the open countryside, olive groves and forests surrounding Borgo. We can also arrange exclusive private vineyard tours with family owned wine estates throughout Tuscany. Our cheese-tasting events take guests to local farms where they can see how the award winning Pecorino Cheese is made.
For adventure lovers the off-road quad biking tour takes you on a high adrenaline excursion through the countryside. Or you can take our vespas for a an al-fresco tour of the local area in authentic Italian style. The list of concierge activities available at Borgo Santo Pietro is extensive and also includes: personal shopping in Florence, artisan tours and hot air ballooning.
Fine Wine and Food
At Valle Serena (one of the restaurants) the team have introduced some new gourmet organic concepts – please can you tell us more about these and what guests can expect from them.
Garden to Plate
The 'Garden to Plate' experience offered to guests at the Valle Serena restaurant truly showcases how growing, harvesting and preparing fresh food in a 0km environment can be achieved.
Francesco Gasbarro – our Head Chef explains why growing food to cook for his guests is so important. "This season all of our menus draw inspiration from the food we produce here at Borgo. We have used many traditional varieties of tomatoes, also strawberries, melons, basil and pistachios, many of which are grown in the extensive vegetable gardens here at Borgo.
Of course, we use the very best organic olive oil and our butchers supply us exceptional cuts of locally reared Chianina beef and Cinta Sienese. This summer, our menus reflected the beauty of the season and included goat cheese cappelletti with butter & almonds, smoked turbot with fennel puree & artichokes and wild asparagus & ham with free range eggs from our own hens."
Please also describe the other dining facilities and their unique characteristics.
The Treehouse Brasserie & Bar
Borgo offers a tranquil environment in which to truly enjoy the spirit of Tuscany with many inviting spaces in which to eat, drink and relax. The Tree House bar provides a chic 'open air' atmosphere perfectly placed to enjoy the views across the valley.
Situated alongside the natural infinity pool the Treehouse bar has a vibrant atmosphere where seasonal lunches are created using traditional wood burning grills and pizza ovens. In the summer months the bar is the perfect placed to enjoy an aperitivo or cocktail whilst in the autumn the comfortable sofas and chaise lounges provide a relaxed atmosphere in which to enjoy a book by the open fire.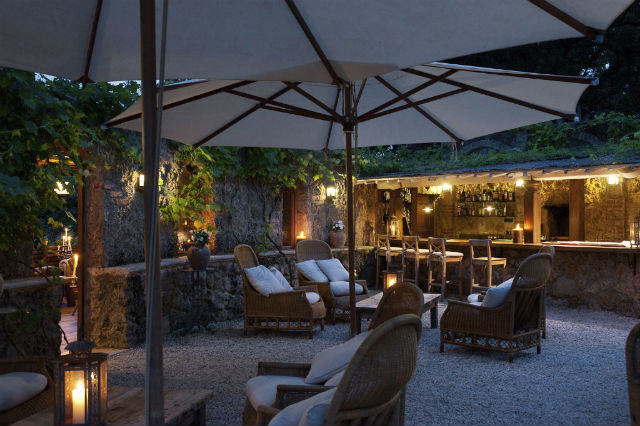 The wine cellar is a charming feature made even more interesting by the many unique wines you present. How difficult is it to find winemakers that match your criteria?
Borgo Santo Pietro boasts an exceptional wine cellar which has been created by respected Tuscan born Sommelier, Simona di Goro. Simona has successfully developed a unique collection of remarkable labels which include some of the finest regional varieties such as wines from the Chianti hills, Brunellos from Montalcino and award winning wines from the Bolgheri estates. With a strong emphasis on local and organic varieties Borgo's cellar also features some rare and collectable vintages.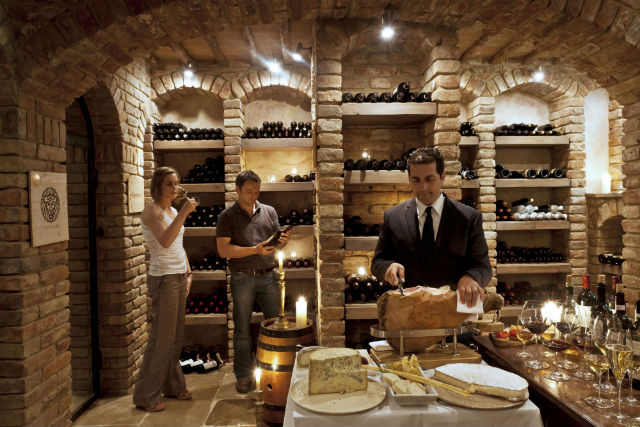 Our exclusive tasting sessions are held in Borgo's cellar where Simona holds individual and intimate group sessions on a journey of discovery where guests learn about the climate, history, production and harvesting methods associated with the various wine regions of Tuscany.
Tasting sessions are educational, informative and above all enjoyable. Simona's flexible approach takes into consideration each guest's individual interests and level of wine appreciation and understanding of the industry. Wines are hand selected and tastings are fun and interactive, guests can enjoy a variety of classes from beginner through to specialist sessions focusing on wines of the region such as Chianti, Brunello and the much esteemed Super Tuscans.
Relais & Chateaux
The hotel is part of the Relais & Chateaux Group what does this mean for you as a business and more importantly for your guests?
The Relais Chateaux group signifies true excellence in the luxury travel industry. We are proud to be a part of this well established and world renowned group. Being part of Relais Chateaux gives us a 'rubber stamp' of quality that sets us apart from other hotels. Our guests expect a certain standard and the Relais Chateaux brand helps communicate that we are a 5 star luxury hotel of the very highest category.
Personal Recommendations
If possible, please choose your personal favourite spot / place within the hotel and why this is the case?
I personally adore the kitchen gardens where I can enjoy seeing the day-to-day results of the hard work our team put in. Everyday our staff plant, nurture and harvest vegetables and fruit for the kitchens. I love to see the journey from seed, to plant, to kitchen, to restaurant and finally the enjoyment on the faces of our guests.
Also, a favourite spot has to be the poolside as the views are breath-taking and never cease to catch my eye. Sitting and watching the sun go down next to the pool is a magical experience. We purposefully designed the fresh-water infinity pool to embrace the surrounding countryside and it rests gently amidst the grounds overlooking the Valle Serena.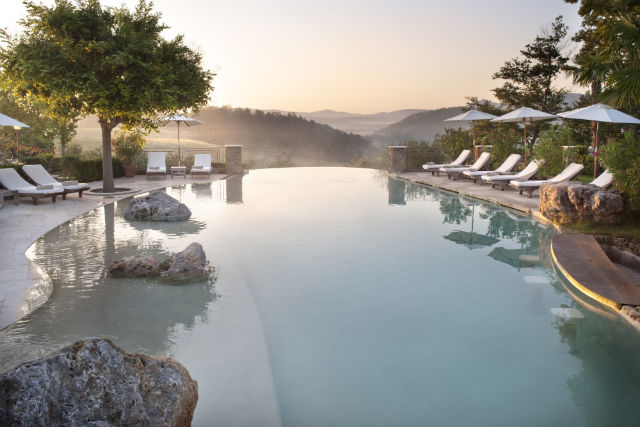 Finally, please provide 3 – 5 top insiders tips to making the most of your stay at Relais Borgo Santo Pietro.
When visiting Borgo always book at least three nights as two simply isn't enough. Our country estate is so extensive you really need at least three nights in which to explore the villa and grounds and soak up the atmosphere. Our weekend guests often add an extra night or two to their stay as they don't want to leave.
Take advantage of the world famous wine-producers in the region. You simply must indulge in a little wine tasting, and if you are staying for a longer period arrange a few trip to private vineyards in Chianti, Montepulciano and Bolgheri. If you are staying for a short break sign up for a Wine Academy session right here at Borgo Santo Pietro. Tuscany is famous for its wine, you simply cannot stay in the region without sampling the Brunellos, Chiantis and Super Tuscans.
Book a couple of spa treatments ahead of your arrival. Our Spa Manager Tracey Mallalieu offers the most amazing holistic therapies and well being treatments and her massages are famous world-wide. Our intimate spa offers the perfect location in which to relax and wind-down. Tracey uses the very best of ancient and contemporary therapies that combine both Eastern and Western healing elements with the most therapeutic effects.
Answers Supplied by Jeanette Thottrup of Borgo Santo Pietro.
Address: Località Palazzetto, 110, Palazzetto Siena, Italy
Phone: +39 0577 751222
Web: www.borgosantopietro.com/en/