It's no wonder Malta has been used as filming locations for many a fantasy film or TV production – its otherworldly landscapes are incredibly beguiling. The limestone cliffs, rugged coastline, crystal clear waters and reddish beaches attract many people to its warm shores each year. The island has a diverse and rich mix of cultures with Roman Catholic influences combining with Middle Eastern flavours. The islands attractive location in the centre of the Mediterranean made it much fought after and so there are many a historical story to be discovered here too. Explore this magical island The Luxury Editor way with our selection of the best Maltese luxury accommodation options.
The Xara Palace Relais & Chateaux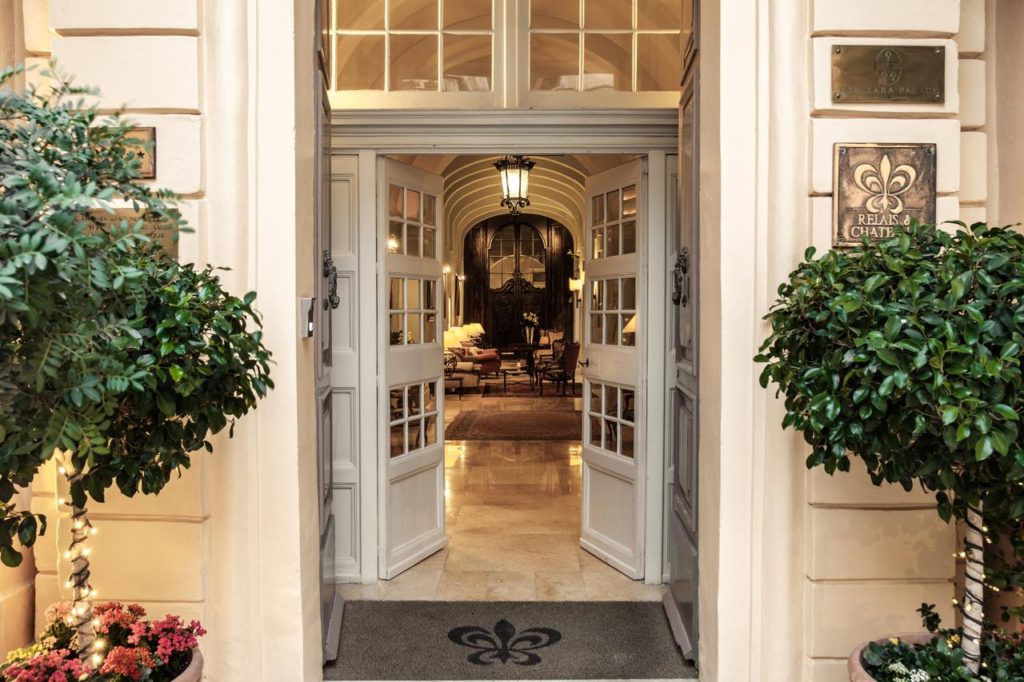 Nestling within the ancient walls of Mdina, a stay at the 17th century, 5-star boutique hotel of Xara Palace Relais and Chateaux, puts you at the centre of this historic medieval city. A palazzo built in the 1600s; the building now has 17 luxury bedrooms. Keeping true to its origins, the décor includes period antique furniture, original paintings, Parisian textiles and sumptuous king-size beds. With its award winning restaurant, bar, sauna and fitness centre, all blended with today's modern technology, the hotel offers everything you need as you explore ancient Malta's first capital city.
Kempinski Hotel San Lawrenz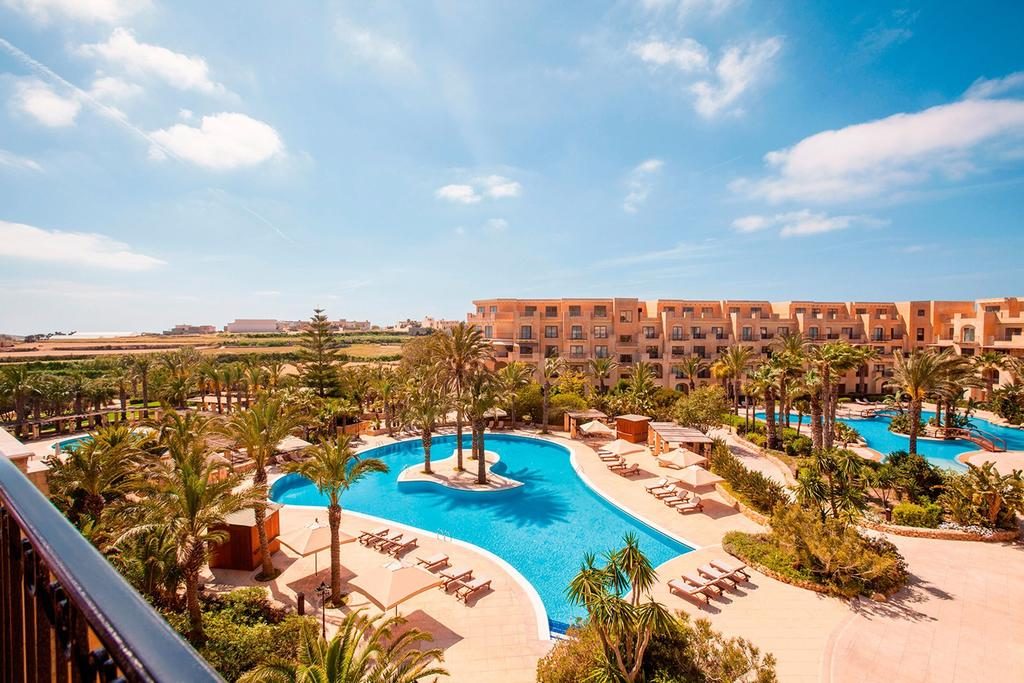 Just twelve miles off the coast of Malta, lays the smaller island of Gozo. On the western side of the isle, squeezed between the coastal villages of San Lawrenz and Ta'Dbeigi, the luxurious Kempinski Hotel makes the ideal base from which to explore this fascinating island and its rural and lace making history. A large, 140 room, 5-star establishment with semi-tropical gardens; the hotel's indoor and outdoor pools, three top class restaurants, sauna, and range of Ayurveda wellness treatments, provides everything you require for that much needed relaxing break.
Cugo Gran Macina Grand Harbour Hotel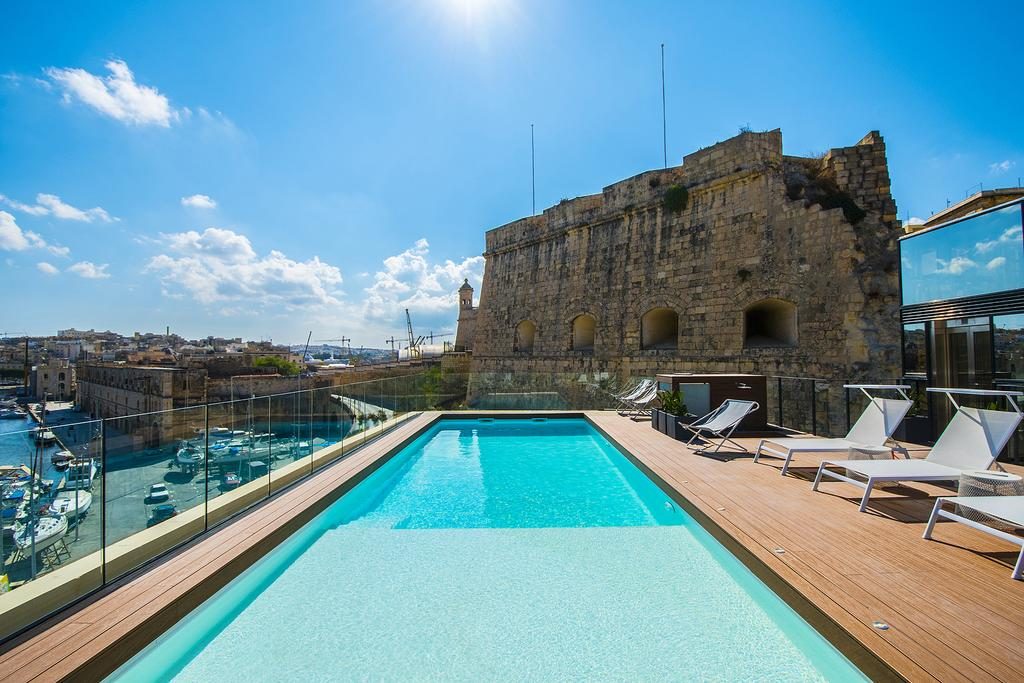 The ancient fortified city of Senglea, built by the Knights of St John, looks across the harbour to Malta's capital city, Valletta. The original Macina building has risen like the Phoenix, to become a luxurious boutique hotel with a mix of 21 luxury rooms and suites. Sitting alongside Grand Harbour, the hotel is less than five miles from the international airport, a five minute ferry trip from Valletta, and within a pleasant ten minute stroll of the marina, the War Museum, Fort St Angelo and the Inquisitors Palace. Enjoy an after-dinner drink in one of the many waterside bars and café's, before enjoying a nightcap on the hotel's roof-top terrace, with its magnificent views across the harbour and city.
Hotel Juliani
Do you believe in the best of both worlds? The plush, family run Hotel Juliani offers you just that. This old, waterfront townhouse on Spinola Bay, converted into a luxurious boutique hotel, is at the centre of St Julian's wining, dining and partying scene. And yet, as you enjoy a cocktail relaxing around its roof-top pool, you could be on a different planet. Decorated in a modern style, rooms and suites are bright, light and airy. With its international restaurant and views across the harbour, you can enjoy lazy days and party nights looked after by happy, friendly staff.
Grand Hotel Excelsior
The epitome of 5-star opulence, The Grand Hotel Excelsior sits close to the City Gate entrance to Valletta on one side, and Marsamxett Harbour on the other. The hotel is decorated in a mix of classical and modern from its basic rooms, right up to its Grand, Royal and Presidential suites. Facilities are the most comprehensive of all the Island's hotels. With two pools, a gym, spa, three restaurants, five bars, a private marina, extensive landscaped gardens, private beach, and views to die for, your stay will evoke memories to last a lifetime.
Corinthia Palace Hotel & Spa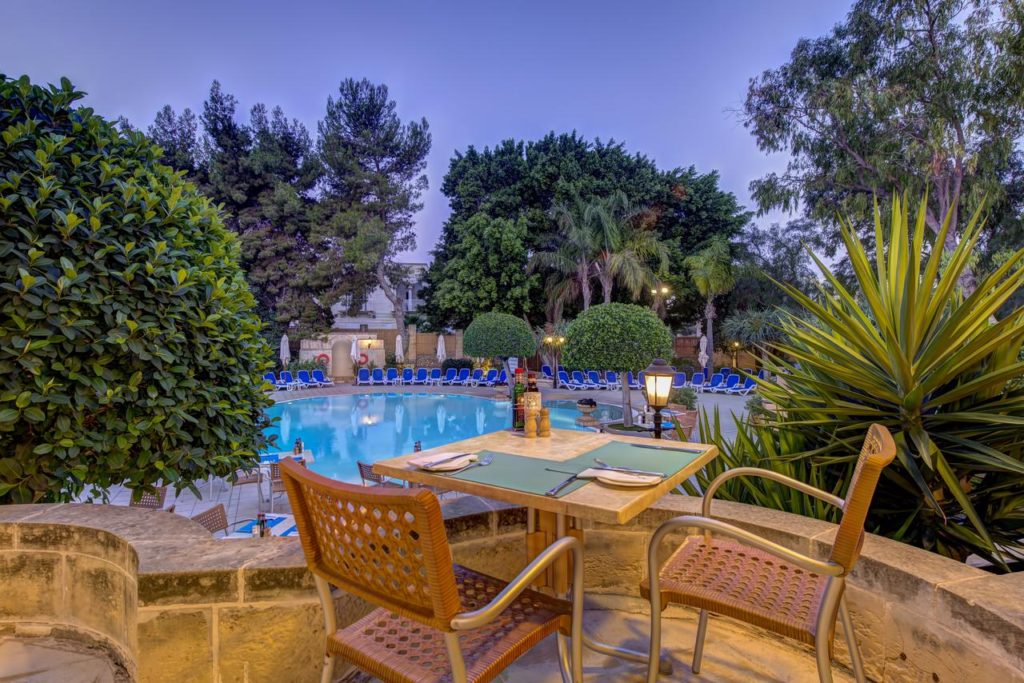 If you prefer country to coast, this luxuriously decorated, converted villa from the 1800s, is situated in an affluent inland area near the centre of the island. Visitors to this 150 bed, 5-star hotel, are amazed by the aura of peace and tranquillity that pervades the hotel and its grounds. For those who enjoy gardening and gardens, the San Anton Botanical Gardens is right next door, while for the architecturally minded, the Presidential Palace sits opposite. With its pleasant location, two pools, spa, gym, and over 50 wellness treatments, it attracts all who wish to unwind and rejuvenate mind and body.
Casa Ellul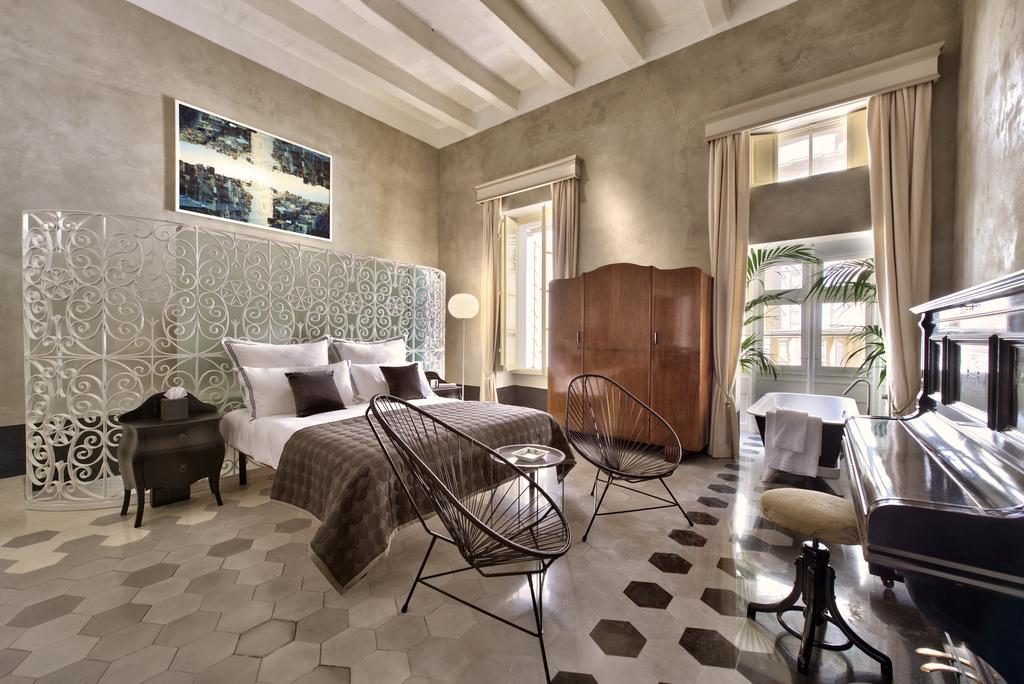 Sometimes less is more. This small, privately owned, deluxe boutique hotel with just nine suites, snuggles in the centre of bustling Valletta. Converted from an old 1800s townhouse, much of the building remains true to traditional Maltese architecture, while the suites are of contemporary design with the usual digital tech included. Although small, the hotel has a good restaurant, pleasant bar, and includes a spa. A great base for enjoying daytime exploration, and varied evening experiences wining and dining against the backdrop of historic Valletta.