Croatia is pitched as the Mediterranean as it once was and we have to agree, this wonderful stretch of coastline boasts a thousand or so islands and peppered with glamorous resorts and medieval towns, it really is the jewel in the Adriatic. if you are looking for luxury Croatia knows how to do this to the tee! Here are some of our favourites from our visits to this magical country.
Villa Nai 3.3
Native architect and academic Nikola Bašić designed this villa to blend perfectly into the natural landscape, with natural indigenous stone and a green roof. Small and special, the member of Leading Hotels of the World has five bedrooms and three suites, each with its own terrace and access to the eco-olive grove. The food here is prepared using ingredients from the onsite garden and local family farms. Dishes at Grotta 11000 restaurant are prepared on a charcoal grill or in the hearth oven, while 3.3 offers a fine dining experience with wine pairing. Villa Nai is reserved for adult guests only, ensuring a serene and sophisticated ambience.
Grand Hotel Brioni Pula, A Radisson Collection Hotel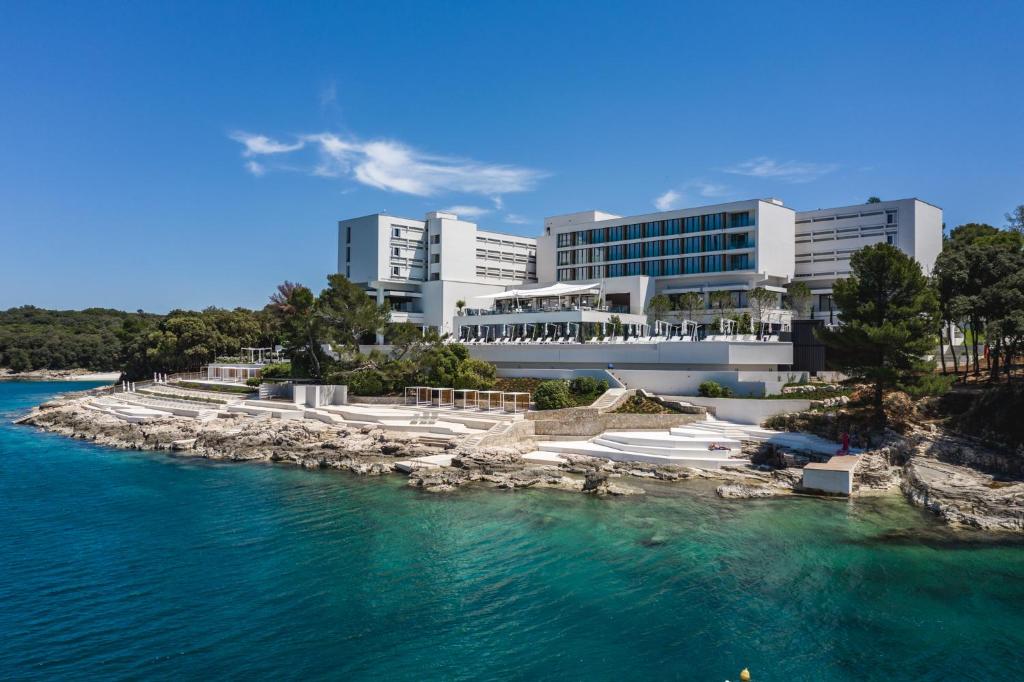 With the sea on one side and a pine forest on the other, the Grand Hotel Brioni Pula has an enviable location with cascading terraces making the most of its views. Set over three floors, the polished hotel accommodates 227 bedrooms including 12 suites, with Smart tech, ILLY espresso machines, pillow menus and luxurious Acqua Di Parma amenities. The wellness area offers treatments using body care brands including Gemology and Thalgo, an indoor swimming pool and jacuzzi, a water paradise shower experience as well as saunas, a steam room, salt wall, as well as a TechnoGym. There are three restaurants with stunning outlooks and four bars, including one beside the long, sea-view infinity pool.
Hotel Monte Mulini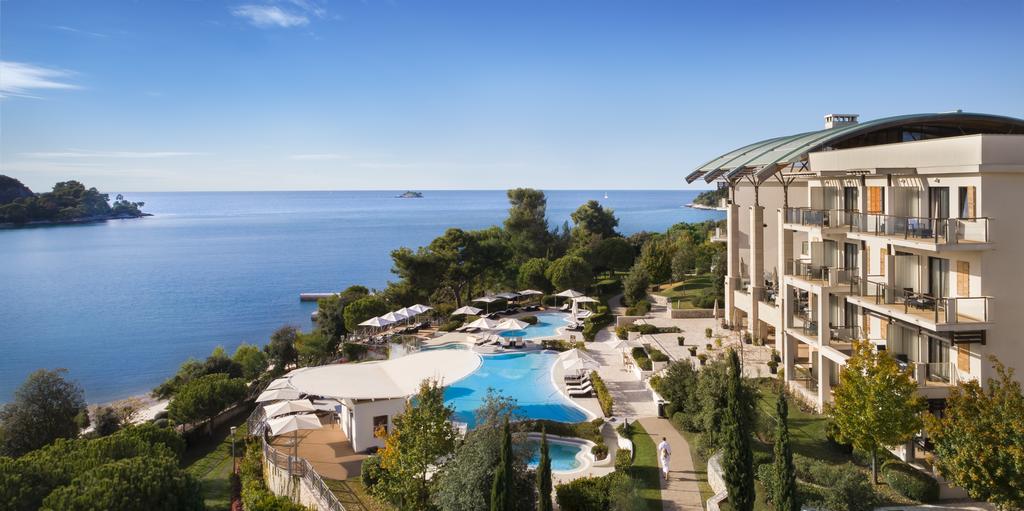 Monte Mulini is a 4-storey hotel located in ​​Rovinj, close to the Old Town and Church of St. Euphemia. Renovated in 2009, it boasts avant-garde architecture, and is just 10 minutes' walk away from the town centre. As a guest at this exquisite establishment, you will be able to enjoy its tranquillity and panoramic views from your own balcony. Just a couple of steps from the hotel is the pebbly Mulini Beach, which also acts as a promenade connecting Punta Corrente, and the city. It features 113 rooms all offering spectacular views and opulent luxury. Amenities available include SOS alarm, a direct telephone line, safe, bathtub, walk-in shower, Wi-Fi, Vanity mirror, cable TV, and a Minibar.
Hotel Lone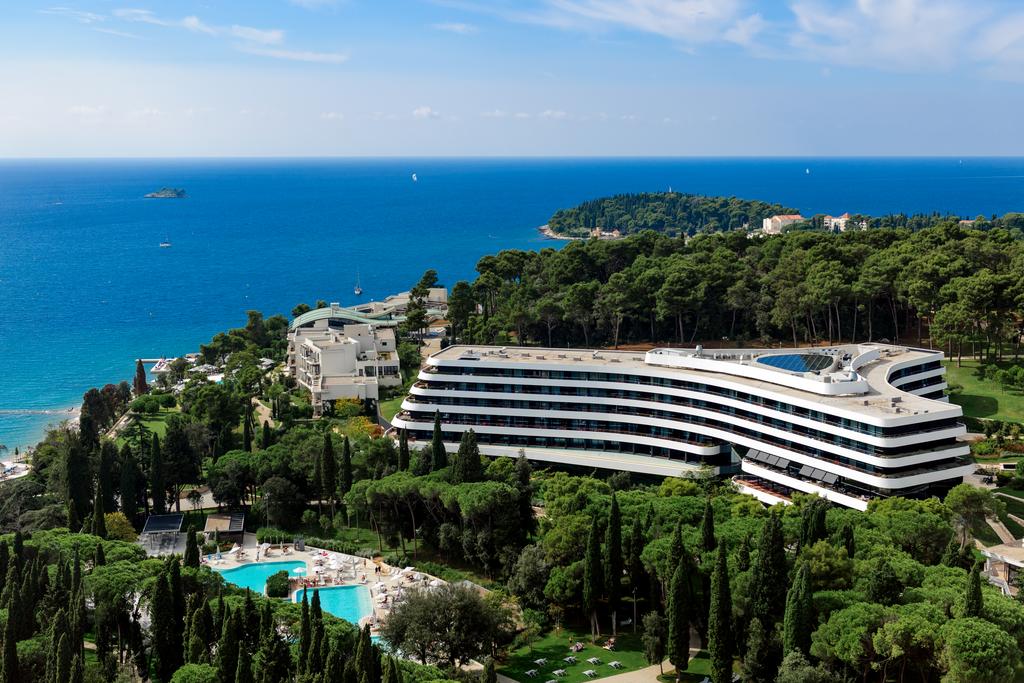 Just 150 metres away from the sea in Rovinj stands Hotel Lone. Designed by the renowned Croatian architectural firm 3LHD, it's supposed to remind you of a big ship docking in the bay, according to its creators. It provides a unique aesthetic lifestyle experience, and has 236 first-class hotel rooms and 12 luxury suites. They range from Classic and Premium for a maximum two persons to Family, which allows 4 guests. All feature carpet floors, Wi-Fi, a coffee machine, Pay TV, and baby cot on request.
Hotel Excelsior Dubrovnik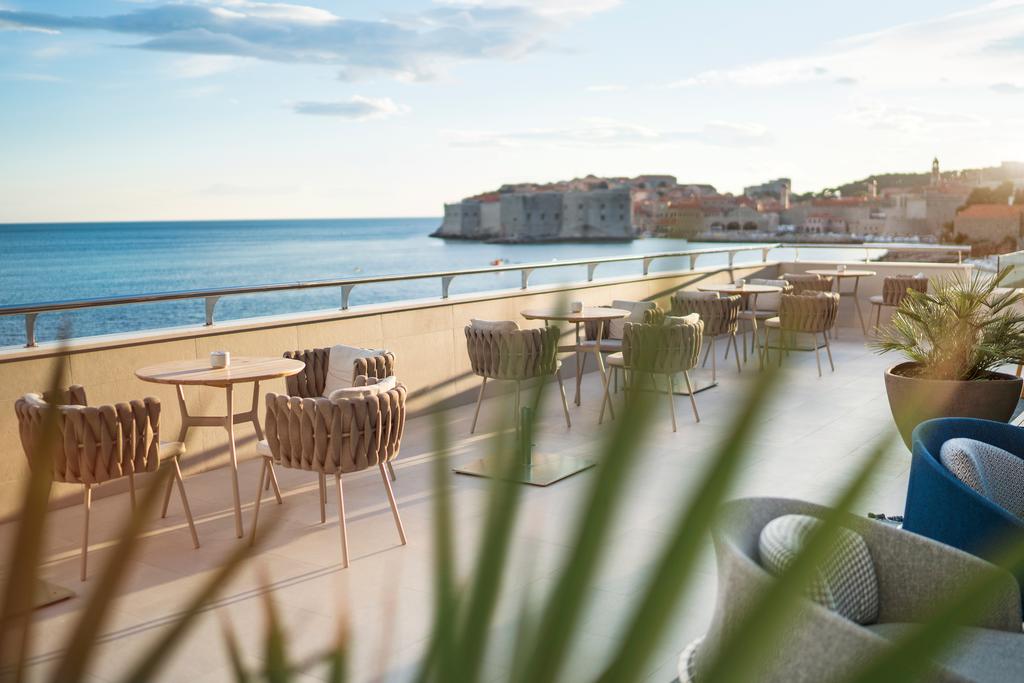 The first-class Hotel Excelsior Dubrovnik is just a short walk away from the Dubrovnik cultural city centre. The entire Old Town has since 1979 been listed as a World Heritage Site by UNESCO. From the hotel you can enjoy a wonderful view of the Adriatic Sea, and the city, which is just 600 metres away. Its 158 rooms and suites are elegantly furnished. Selected decorative pieces harmonise wonderfully with the simple-elegant furnishings. All have Pay-TV, Wi-Fi, carpet floors, a sofa, minibar, telephone, safe and air conditioning. Other amenities include an indoor pool, whirlpool, Turkish bath, gym, Finnish sauna, and a relaxation area.
Hotel Kazbek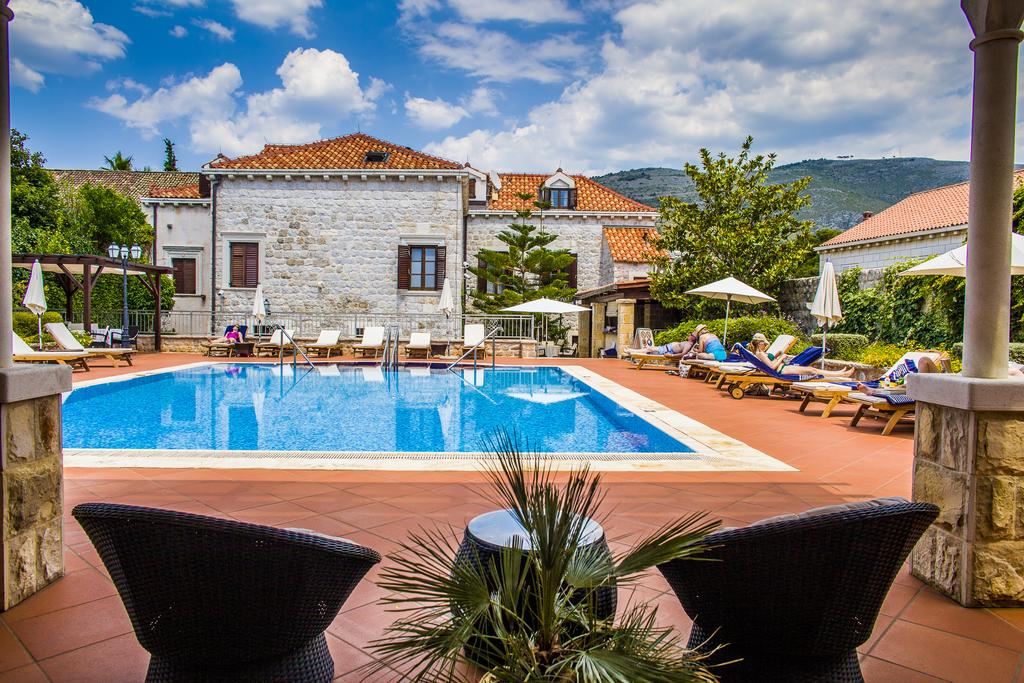 It was built in 1573, and was destined to be a place for peace and relaxation, but has a tormented history due to wars in the region. After long and troubled years, Kazbek was finally completely restored, while retaining its original beauty and function as a wonderful summer getaway residence. It caters to clients with high privacy demands and tastes, as well as an affinity for exotic culture. It's located only 3 kilometres away from Dubrovnik. The hotel features 12 rooms and 1 suite, with the possibility to rent them individually, the whole floor, or the entire hotel. Room, car rental, shuttle, express check in and out, luggage storage, laundry, ironing, and shoe cleaning services are available. For those looking to hold business meetings, conference halls, fax and photocopying is provided as well.
Grand Villa Argentina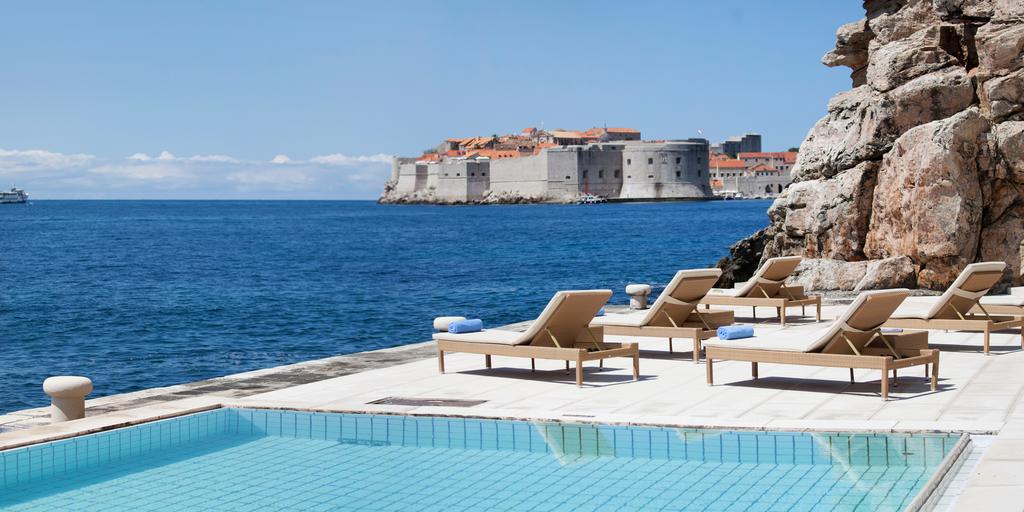 This 5-star hotel is located close to Dubrovnik city centre and near popular tourist centres such as Buza Gate, Dominican Monastery and Revelin Fortress. Fort of St. John, The Maritime Museum, Sponza Palace, and Dubrovnik Aquarium are also close by. It offers 169 wonderful guest rooms with awe-inspiring waterfront views of the Adriatic and Dubrovnik's old harbour. Moreover, all have Pay-TV, an internet connection, ironing boards, and a minibar. Dining facilities include a cafeteria, an indoor and outdoor pool, tennis courts, steam room, spa and sauna. Other services such as transportation to and from the airport are available at an additional fee.
Villa Dubrovnik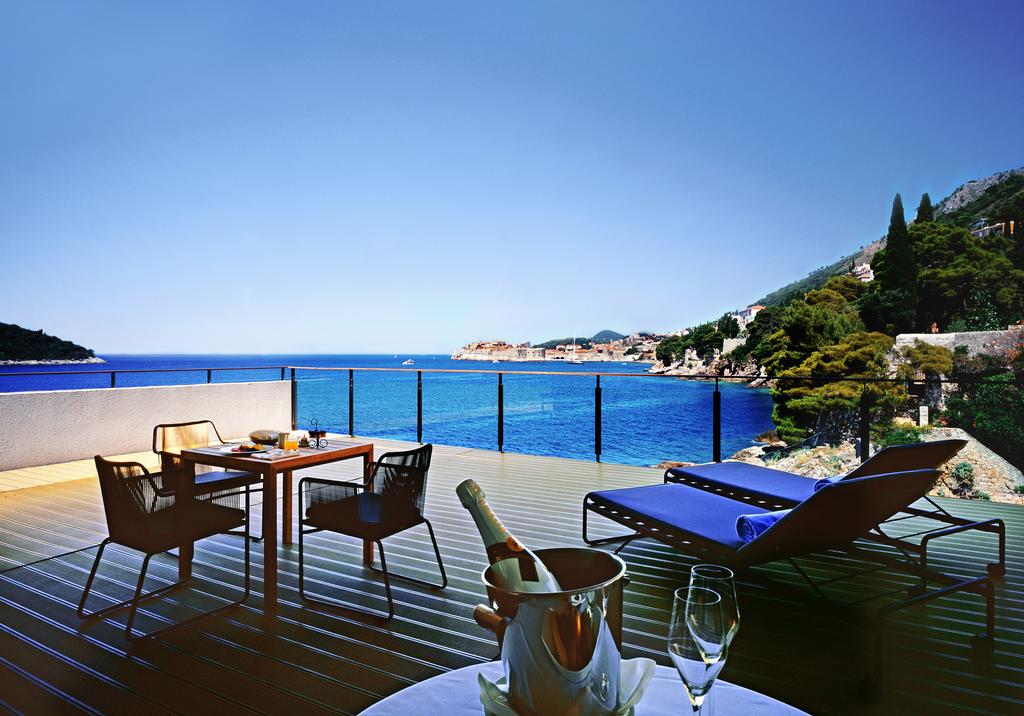 Situated close to the Adriatic Sea, this hotel has a lot to offer. Built using grey Brac stone, it is nestled among lemon trees, orange, pine, and overlooks the azure waters of the sea. It offers unparalleled luxury, and is located above the St. Jacob precinct. Amenities include its pool, which provides a tranquil oasis after a busy day. The indoor pool also overlooks the sea, giving visitors the chance to ogle at the spectacular view and if this is not enough, the hotel has a private beach for sunbathing. To help relieve stress, visitors get to experience the establishment's unique Diamond Massage, which utilises a combination of light, scents, sounds and colours to stimulate the senses. The hotel boasts a wide range of rooms to choose from for visiting adventurers, couples and families.
Lešić Dimitri Palace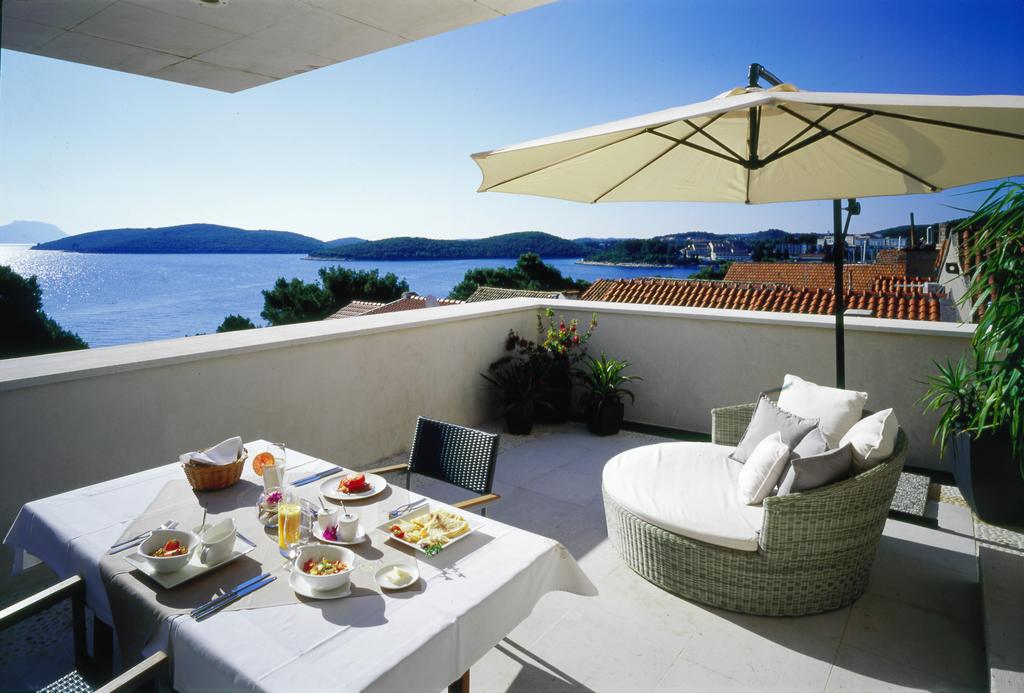 Lešić Dimitri Palace stands at the heart of the medieval town of Korcula, overlooking the sparkling Adriatic sea. Marco Polo travelled far and wide, but his roots were in this town. Inspired by his travels, the Palace was lovingly restored and now offers Croatia's most exclusive coastal accommodation. Guests can spend the afternoon relaxing at the spa, take the establishment's sailing boat out for a spin, or lose themselves in the magical streets of Old Town. Indian, Chinese, Arabic, and Ceylon themed accommodation is available for those seeking an exotic ambience.
Kempinski Hotel Adriatic Istria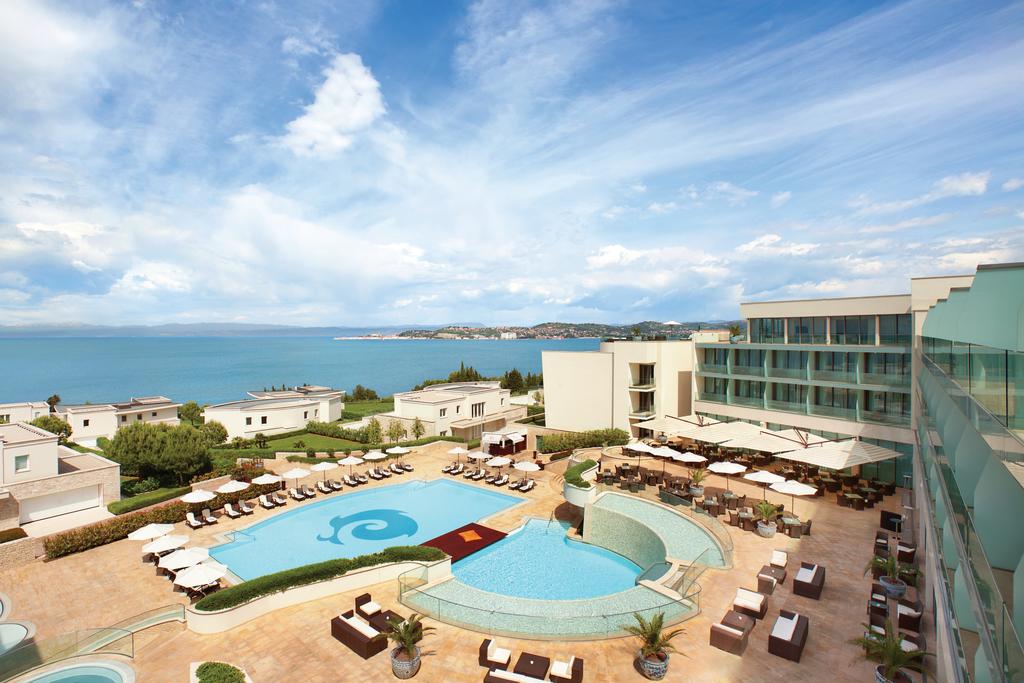 Within walking distance of a private beach, Kempinski offers an upscale atmosphere and lots of luxury. At this resort, visitors get to enjoy first class service, accommodation and unique amenities, while on vacation. In addition to its spa and wellness area with various pools, saunas, treatments, and gym, there are two restaurants serving traditional Istrian and Mediterranean food. It also boasts the region's only 18-hole golf course. Sailing and diving is also possible, and the hotel staff is always happy to help.