Burgh Island Hotel the iconic Art Deco hotel situated off Devon's coastline, has announced the launch of its own bespoke Burgh Island gin, in partnership with North Point Distillery. Infused with delightful citrus notes, the gin has been elegantly blended with 17 different botanicals including Rosa Rugosa and Gorse stemmed from Burgh Island.
The rich history of Burgh Island, hosting guests such as Winston Churchill, The Beatles, Agatha Christie, and some of today's most celebrated musicians and film stars, is captured by these ingredients.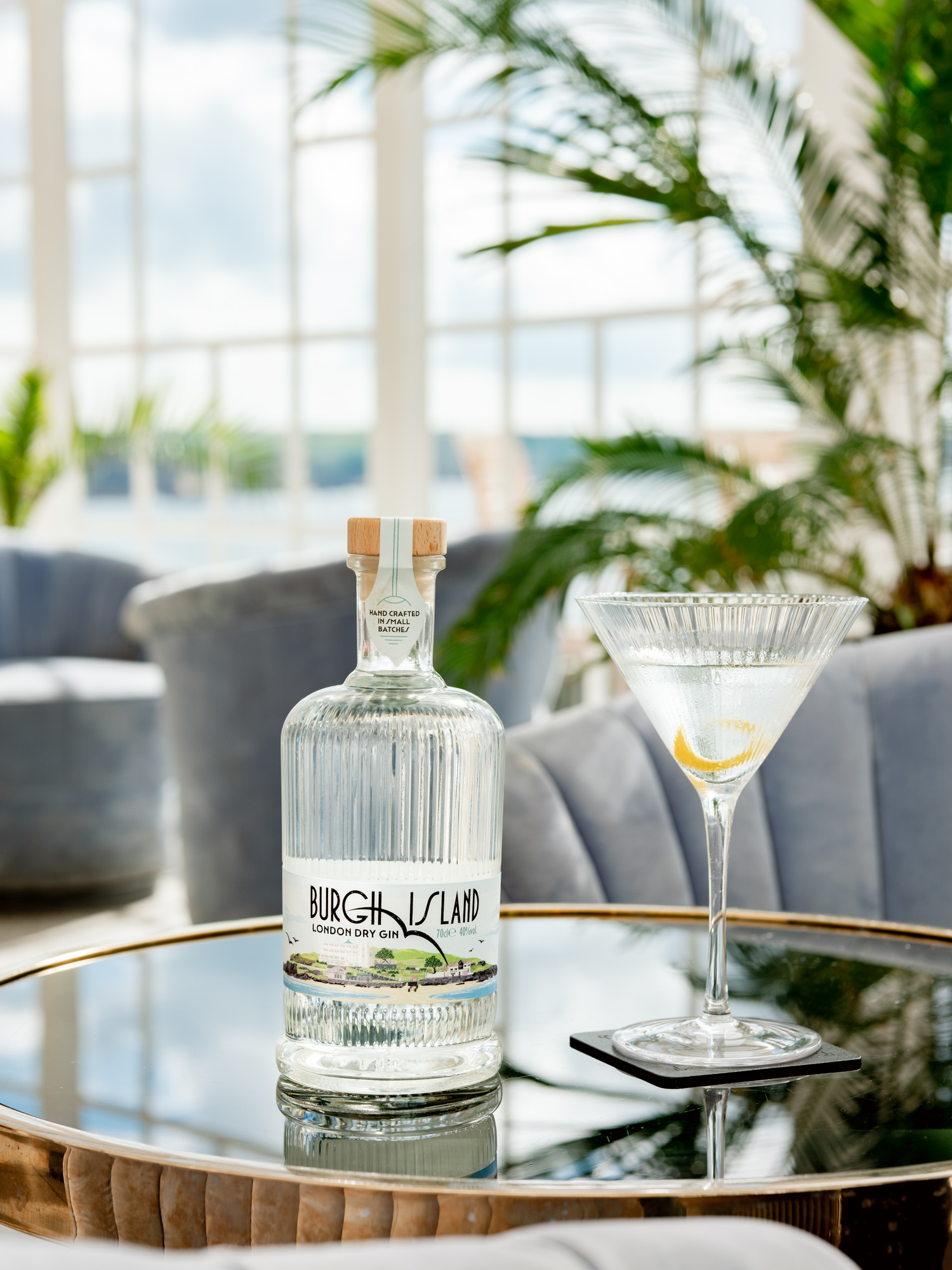 Burgh Island Hotel's decision to partner with North Point Distillery, one of the UK's most sustainable distilleries, reflects the hotel's reputation as the South-West's leading eco-friendly hotel and its commitment to ensuring that sustainability is at the heart of its operations. North Point Distillery's primary source of energy is from wind farms, allowing them to create sustainable and eco-friendly spirits. Their bottles are made from recycled glass with corks and labels coming from eco-friendly partners that are carbon-free certified.
Read our guide to our favourite gins
Lilly Krupa, Head of Events and Brand, said: "Burgh Island has a well-known history of serving some of the world's most famous travellers from Agatha Christie to John Lennon. With the launch of Burgh Island Gin, we can now mix some of our favourite cocktails with a spirit that encapsulates the magic and mystery of Burgh Island. We are also proud to partner with North Point Distillery to ensure that the gin is produced using the best sustainability practices in the spirits industry. We look forward to welcoming guests to taste the gin in our very own Palm Court Bar, and to providing people with the authentic taste of Burgh from the comfort of their own homes."
Further Details
Burgh Island London Dry Gin is priced £40 and can be purchased via this link.