Once a fortress, now one of the Mediterranean's most extraordinary hotels, Cap Rocat is amongst the most evocative properties I have visited, writes Andrew Forbes.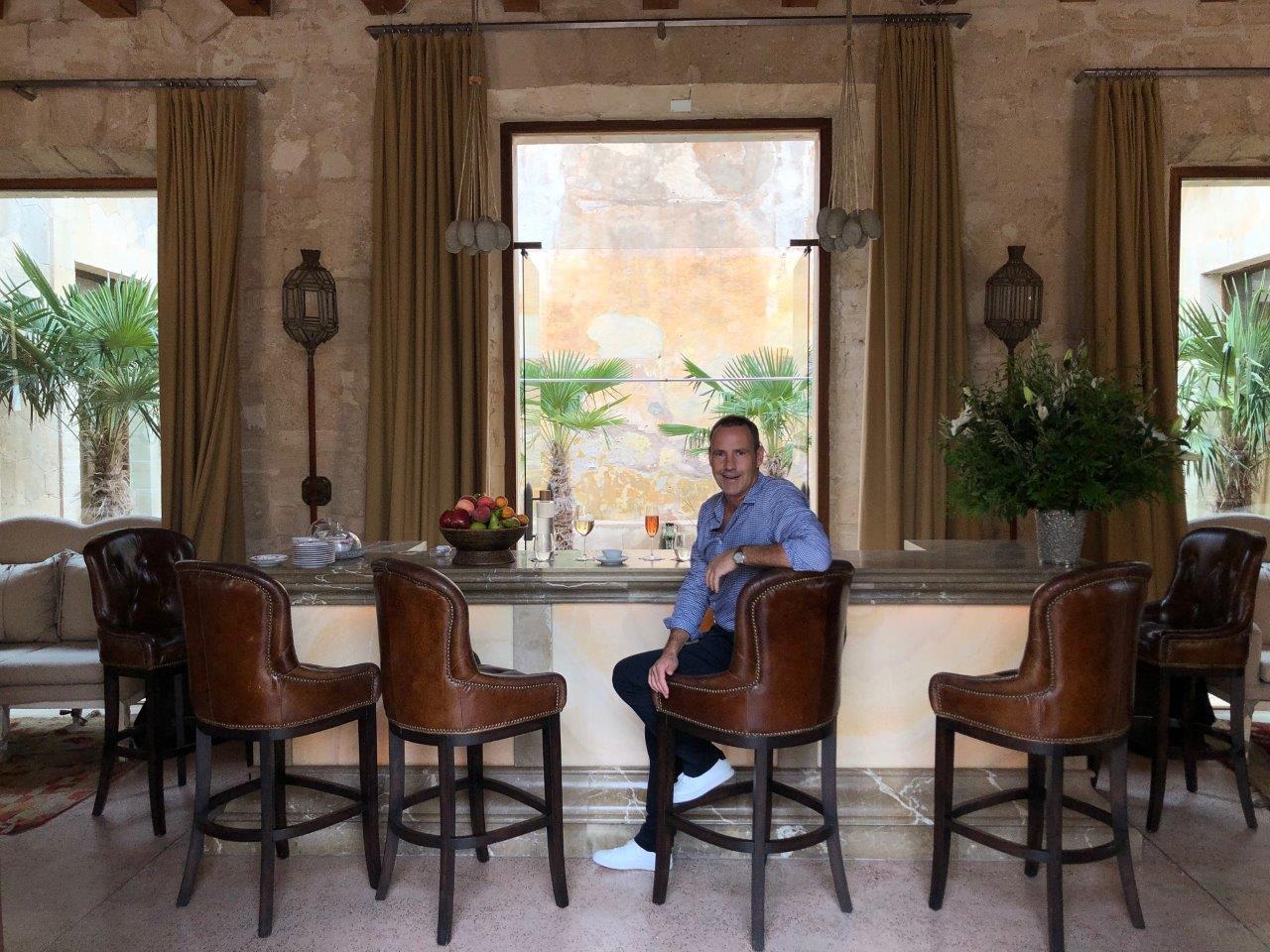 This exclusive boutique hotel, surrounded by protected coastline, is rich in historic architectural details from turrets to drawbridges. The property boasts upscale guest suites; an infinity pool with panoramic bay views; a remarkable spa; and two fabulous restaurants.
For informal, al fresco dining, I suggest you book a table at ' Sea Club', Cap Rocat's beautiful waterfront restaurant that overlooks a quintissential Mallorca cove, Caló de la Reina (the Queen's cove).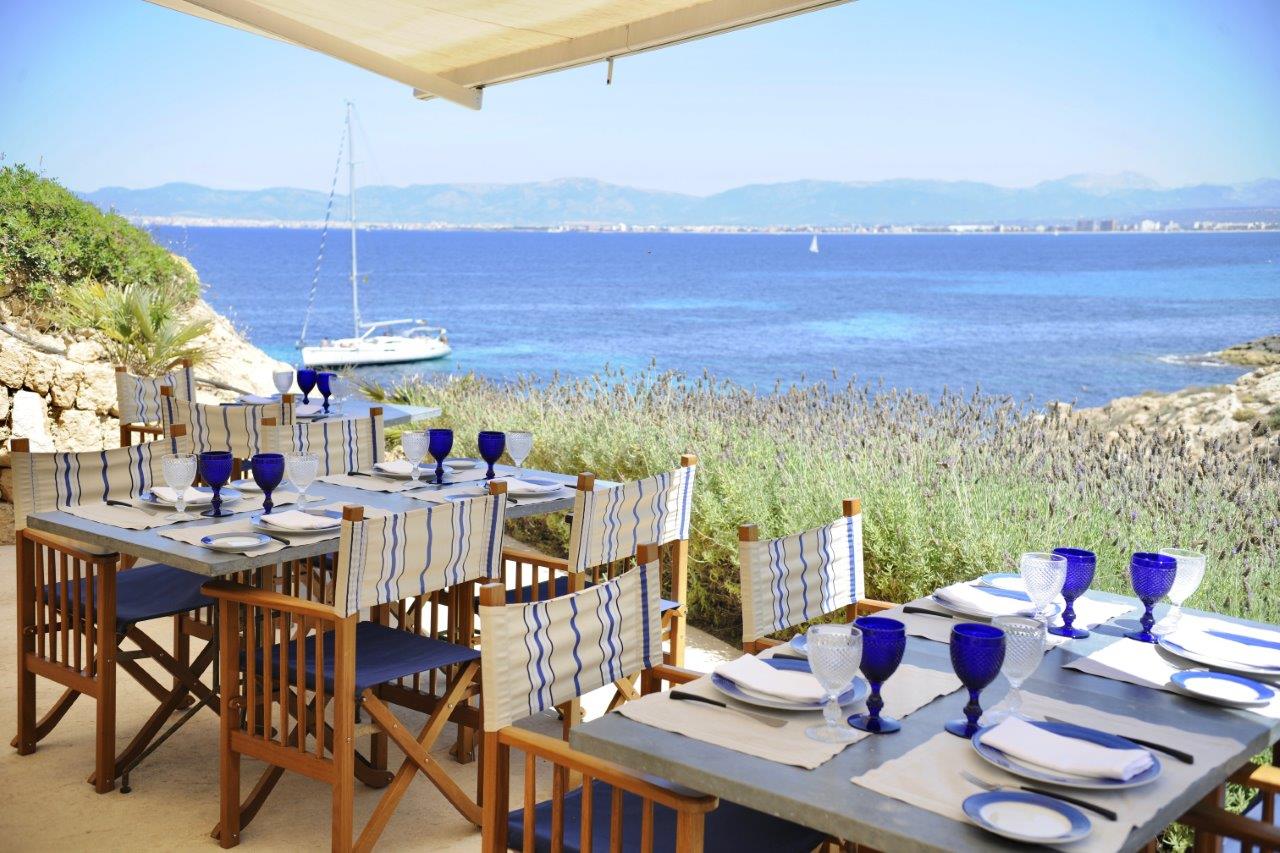 Sea Club Restaurant
Sea Club captures the essence of the perfect Mediterranean summer. Even when I visited in late autumn, the Balearic sunshine and the sounds of the water against the craggy coastline set the scene for a relaxed open-air lunch of seafood, salads and a delicious local white wine.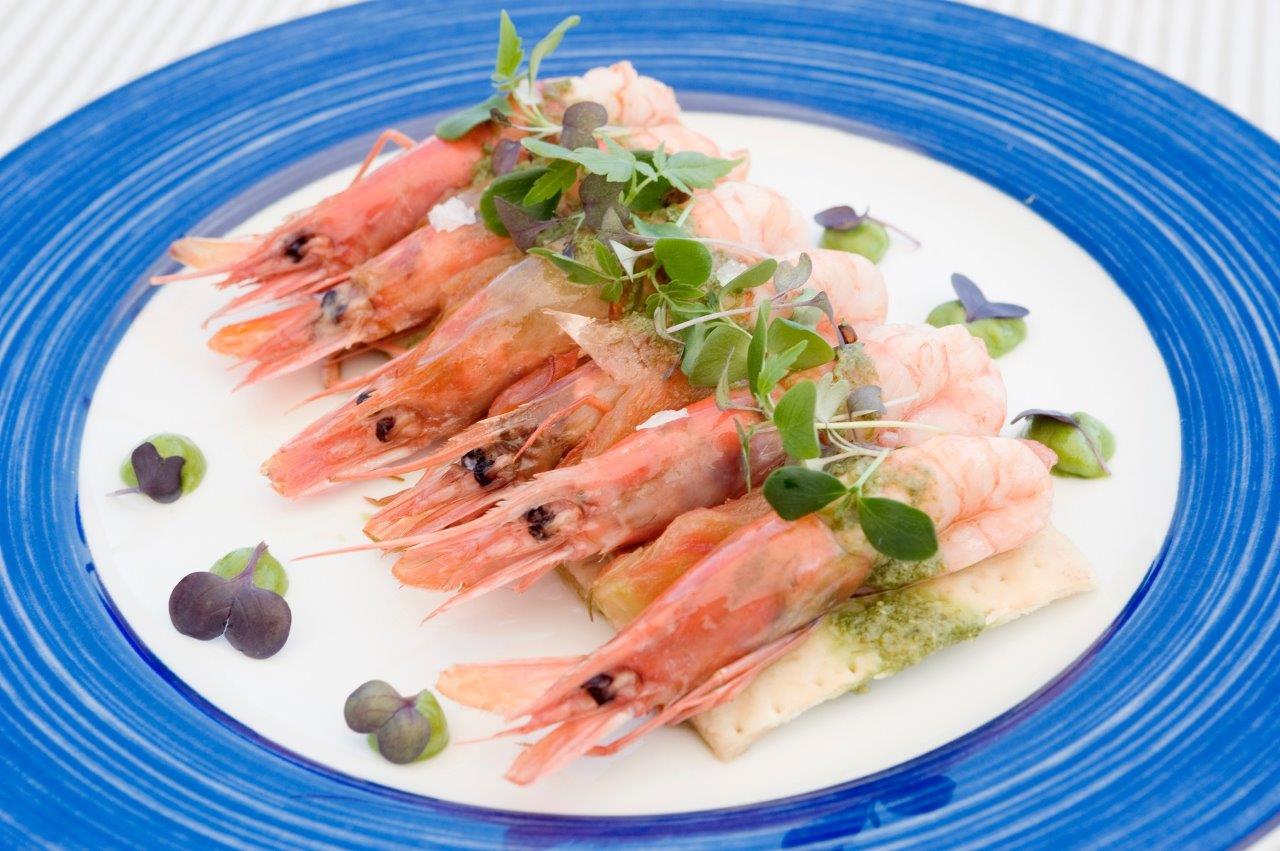 Style & Ambiance
Sea Cap is the epitome of understated elegance. Navy and white directors' chairs, wooden tables set with woven mats and crisp white napkins, and cobalt blue glassware creates an enchanting environment for a fun and sociable lunch.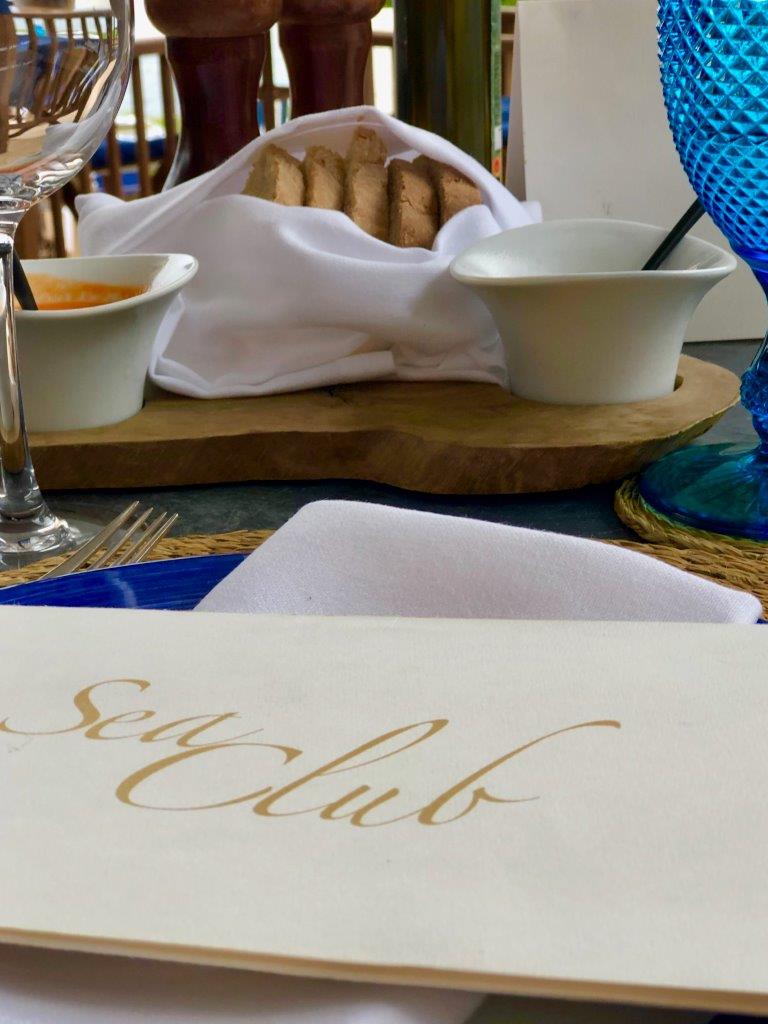 Summer Menu
The menu is surprisingly diverse, with over 40 dishes, as well as a daily selection of specials. Seasonal summer salads of tomatoes, goats' cheese, roast peppers, or aromatic herbs made for a fresh and light start to the meal. The creative choice of starters, which use fine ingredients like premiums Iberian ham, local red prawns, salmon, seafood and Mediterranean vegetables like avocados and artichokes, are great for sharing.
The salad of langoustine tempura caught my eye, as did the daily special of octopus fritters – so tasty!
There's also tempting choice of main dishes  of fresh fish and fine meats from the grill, as well as pastas and classic rice dishes. I would recommend the lobster rice, a spectacular dish that showcases the talents of the kitchen, and the quality of the local produce.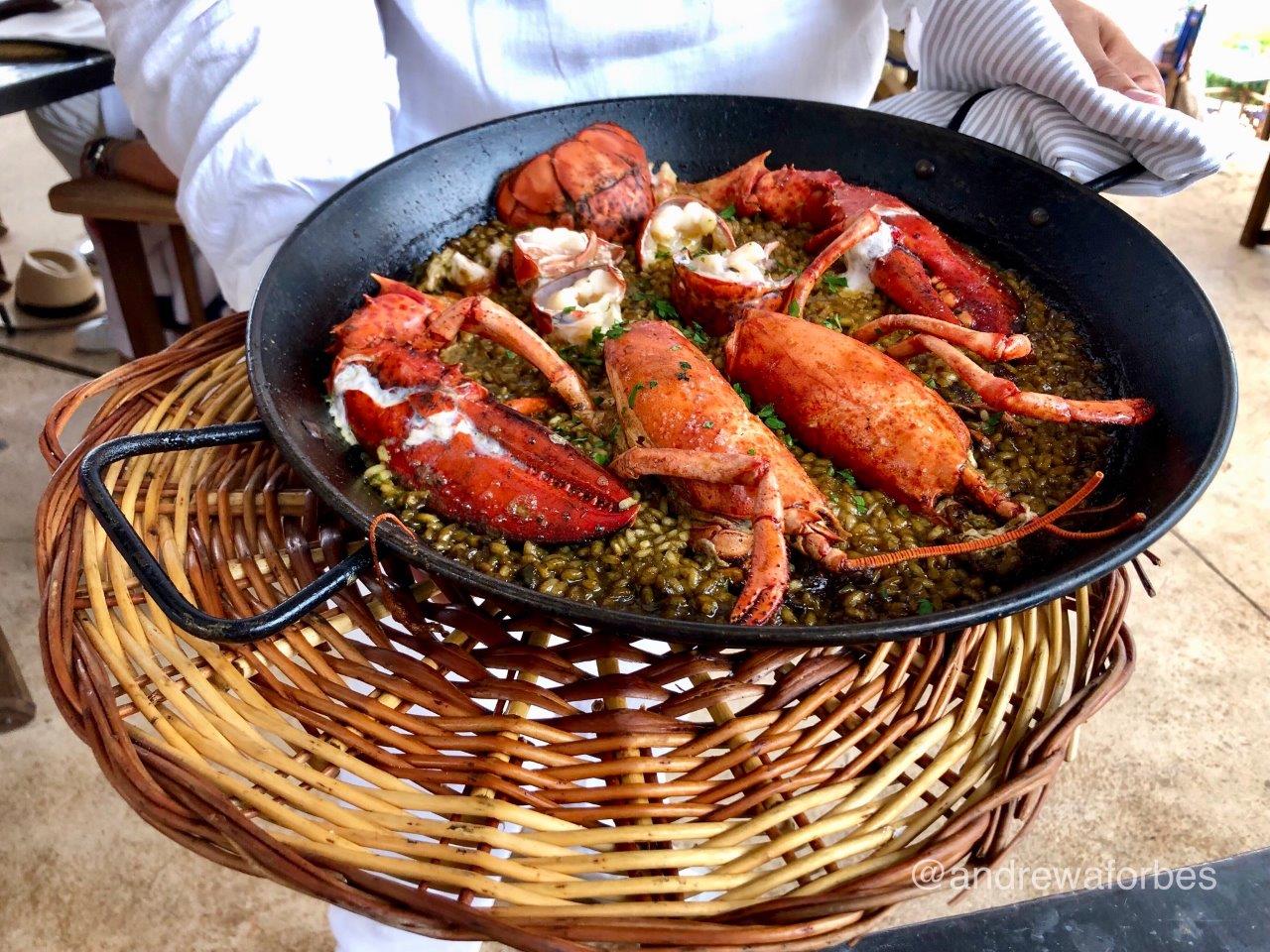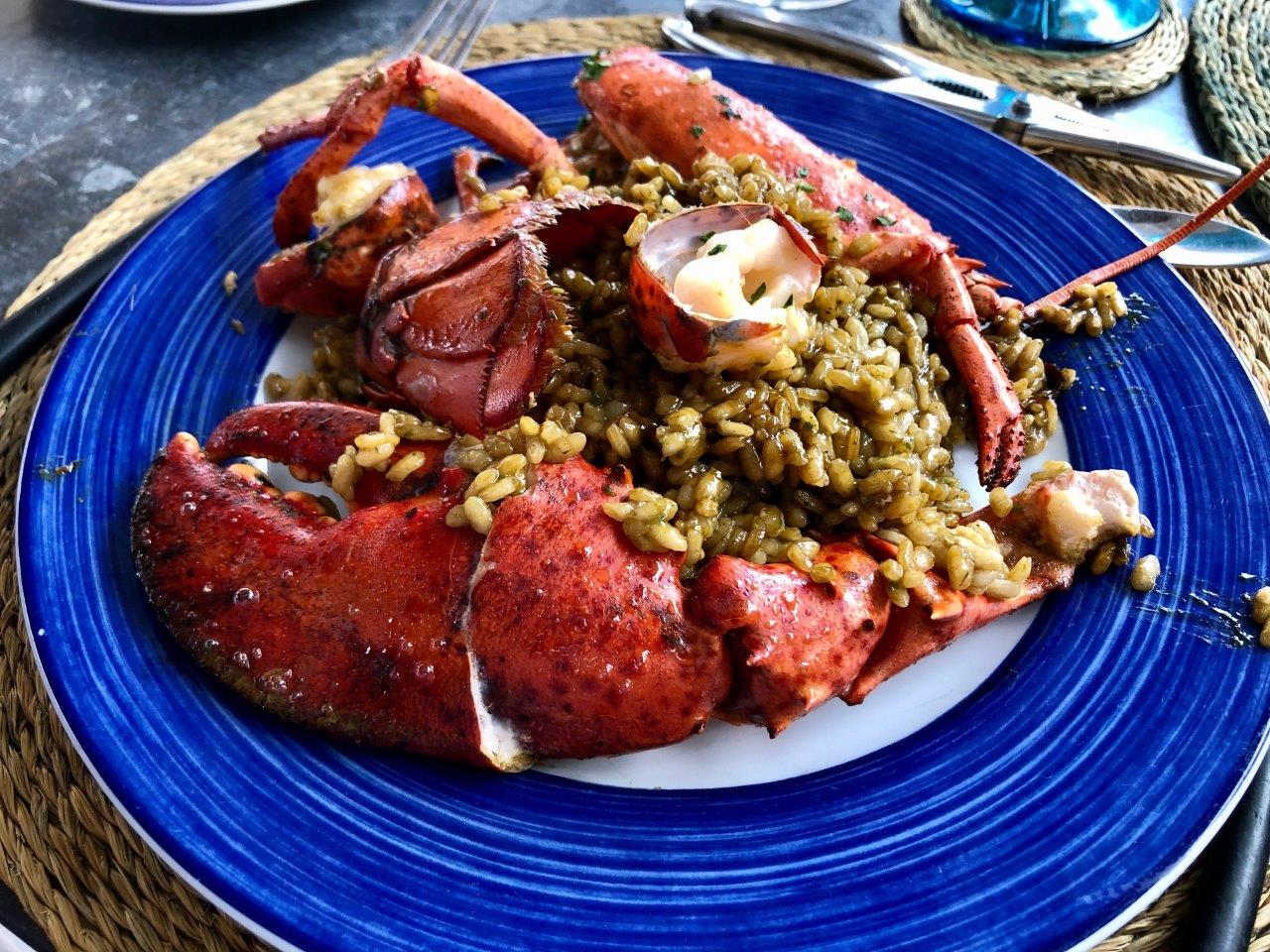 Service
You can't help but feel welcome and relaxed at Sea Club. The setting, together with the friendly professional team, make for a memorable experience. We completely lost track of time as we enjoyed our lunch with a view – it was a special.
You can also read about our experience of Cap Rocat's spectacular La Fortaleza (The Fortress) restaurant here.
If you are making a real day of it, then make an appointment at the spa too. You can read about our visit to the Cap Rocat Spa here.
Information
Sea Club is Cap Rocat's more informal dining experience on the water's edge. Reservations can be made online.
Website: https://caprocat.com/en/sea-club/