South Korea's second-largest city is a bustling port. Sandwiched between the coast and the mountains, it offers beach life, ancient temples, shrines and breathtaking hiking opportunities. Pay a visit to its Folk Square, where you can observe the playing of traditional games and ride in one of the cable car gondolas across the water. If you're flying into the capital, Seoul, you'll find the fast train a convenient way to access Busan. And once you're here, you can check into one of these hotels for a few nights, to see the sights.
Park Hyatt Busan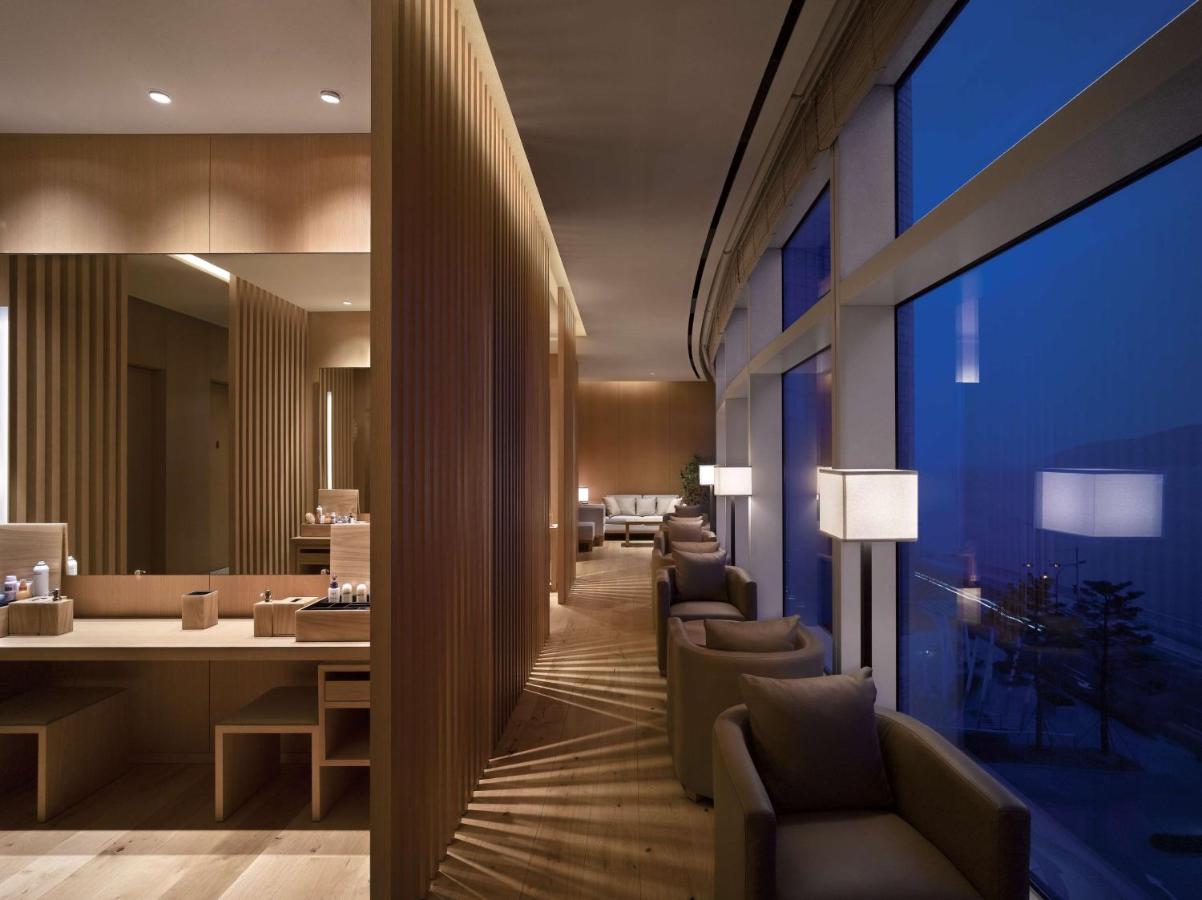 Occupying a seafront position in the Haeundae neighbourhood, the Park Hyatt takes in the Gwangan Bridge and Suyeong Man Yacht Marina. 269 bedrooms have beige and wood focussed interiors and floor-to-ceiling windows to take full advantage of these vistas, and an indoor pool area has been inspired by a natural garden, providing a peaceful oasis in the city. The Dining Room Steak & Seafood Grill is found on the 32nd floor with an open kitchen; a floor beneath this is the Living Room and adjoining bar for Italian meals and cocktails; and there's a Lounge serving afternoon tea.
The Westin Josun Busan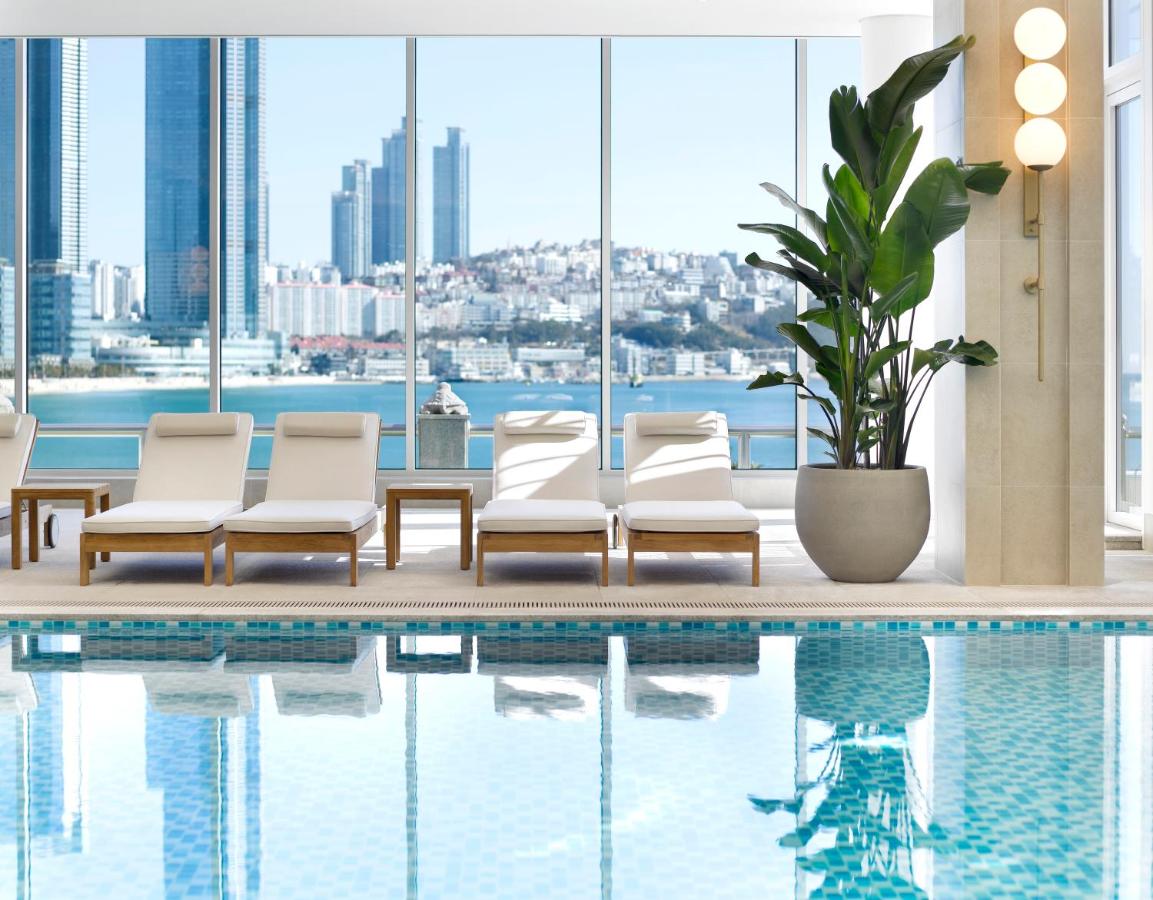 This international hotel — the first of its kind to land in Busan — is located at the tip of Haeundae Beach, close to Nurimaru Park and a 20-minute walk from the subway. Well suited to business travellers (it's a stroll to the commercial, political and financial hubs) and families, the trusted chain has 290 bedrooms in this property. Room service and a fitness centre are available 24 hours a day, there are several restaurants onsite and an Irish bar. There's also a pool, a spa, a kids' club and direct beach access.
Grand Josun Busan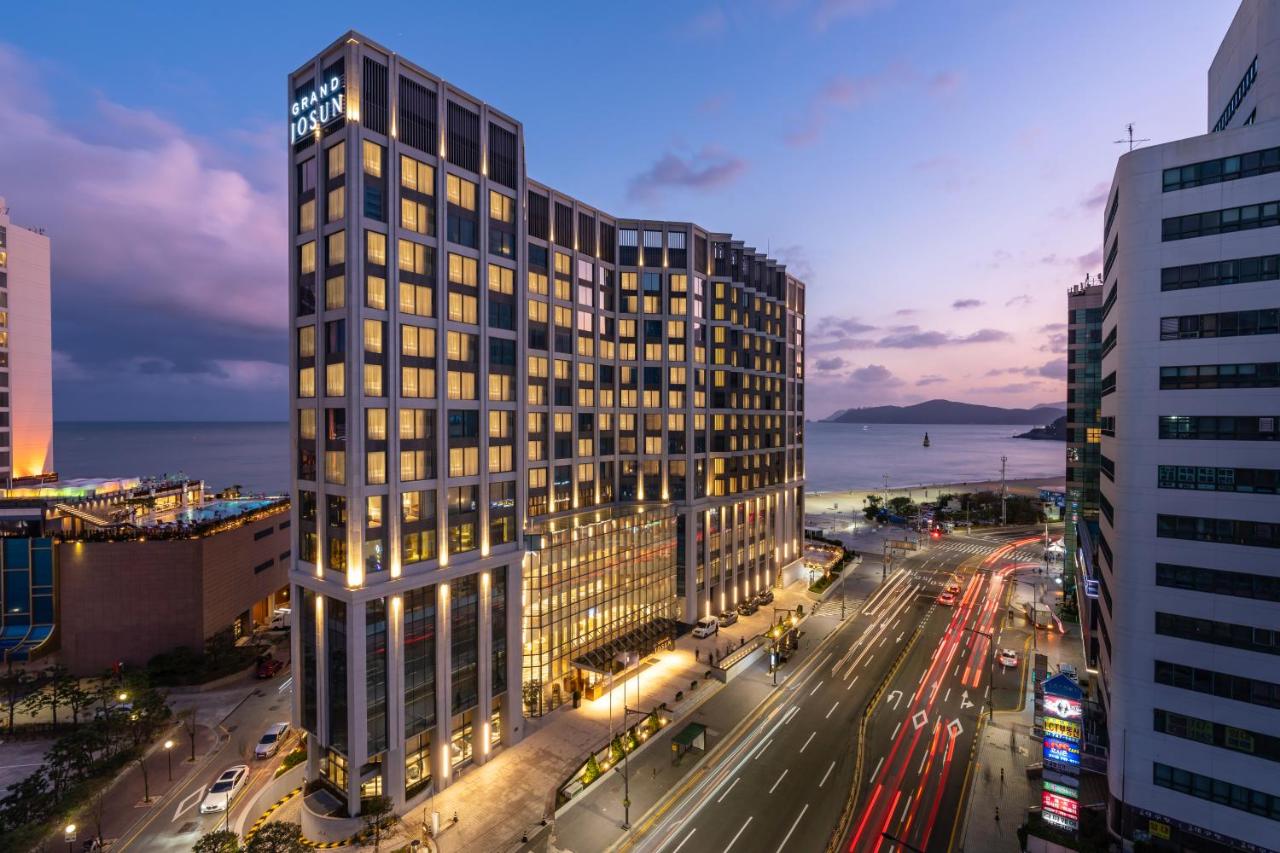 Set across 16 storeys, this sleek five-star hotel blends classic vintage-inspired elegance, with contemporary design. Herringbone floored bedrooms have front-row views of the ocean (so much so, you may feel like you've set sail on a cruise ship). Guests can frolic on the adjacent beach, take a dip in the serene indoor pool, dine in the slick Chinese buffet restaurant and tuck into fresh seafood at the beachside grill. There's a chic bar reminiscent of The Ivy and a deli for Korean sweet treats and handmade patisserie.