Experiencing a boom in the mid to late 20th century, this progressive city is known for its innovation in the world of electronics and as the birthplace of modern Korean music. It hosted the first opera festival in Asia, the largest the continent has seen so far, and experienced a renaissance period after the Korean war, when many artists settled in Daegu. Nowadays visitors to the country's fourth-largest city can visit its Concert House and Music Factory. Many students live here, contributing to its laid-back feel and modern outlook that centres around the downtown area.
Daegu Marriott Hotel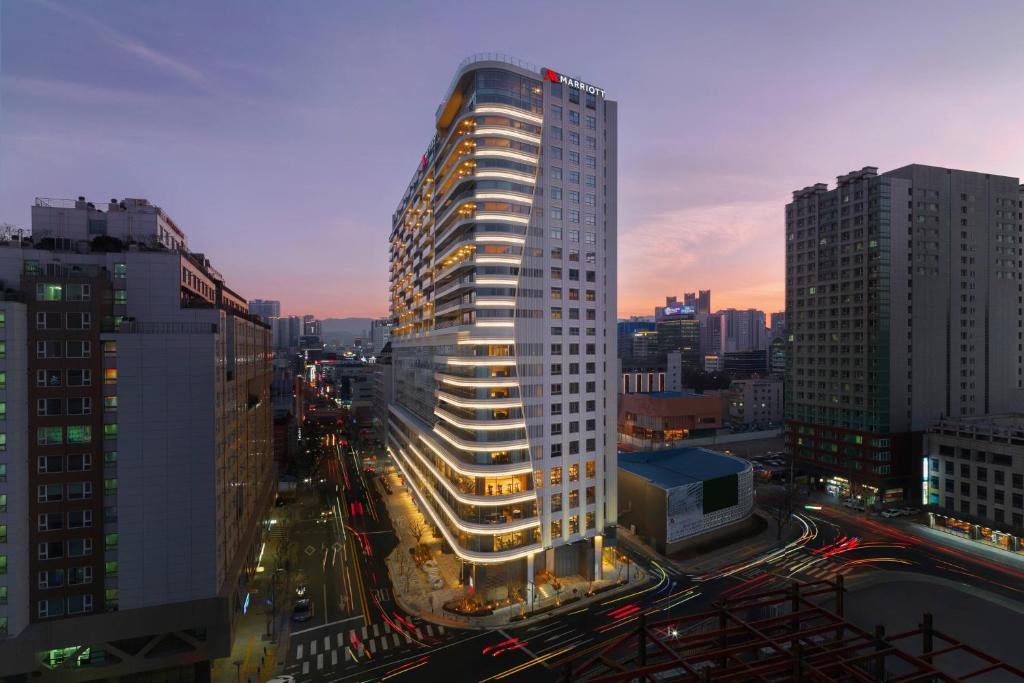 Just a couple of blocks from Dongdaegu metro station, the Marriott's home in Daegu is a modern skyscraper. There are three restaurants on-site, including the Urban Kitchen, an indoor pool, a sauna, a fitness centre and a business centre with five meeting rooms. 190 bedrooms range from doubles through to a Presidential Suite. Book a king-size Club Room or Executive Suite for access to the hotel's Club Lounge. The interior design here is simple, modern and international with neutral colours and wood creating a warm feel.