This beachside community is found in New South Wales, Australia. It shuns mainstream commercialism – locals famously petitioned against the arrival of a McDonald's – and is home to many surfers and scuba divers. Formed in a space formerly occupied by an ancient volcano (which had erupted and collapsed, creating a caldera), the coastline is uniquely dramatic. It has stunning hiking trails and offers accessibility to the neighbouring rainforest as well as the potential for spotting humpback whales. Byron Bay's local Aboriginal name is Cavvanbah, meaning "meeting place", a title it more than lives up to with its hotels and eateries.
Blackbird Luxury Accommodation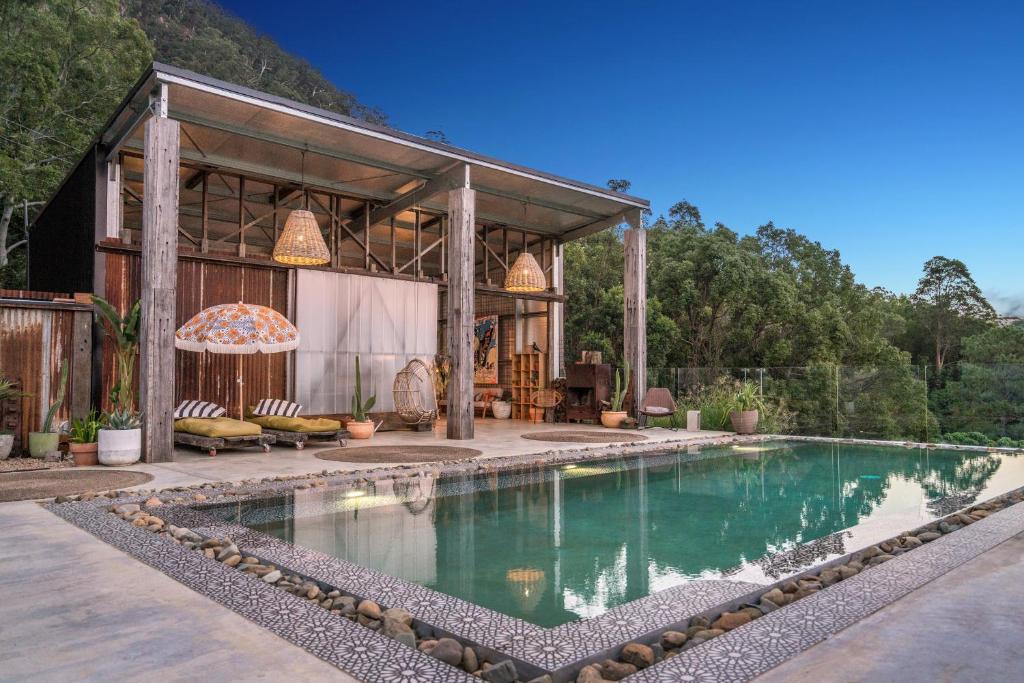 Hidden in the Hinterland of Mullumbimby Creek, beside Mount Koonyum, this adults-only estate is made up of low rise pavilions. The site was originally a banana plantation and many of the original materials have been salvaged and reused in the build of Blackbird. Its resulting aesthetic is earthy and simple, yet stylish. Accommodations come with Egyptian cotton linen, burnished concrete floors, reclaimed timber joinery and Moroccan tiled bathrooms A magnesium lap pool was built into the mountainside and provides enviable ocean vistas, Named in Tatler's 2020 annual travel guide as one of the 'Top 101 Hotels in the World', Blackbird is one not to miss.
28 Degrees Byron Bay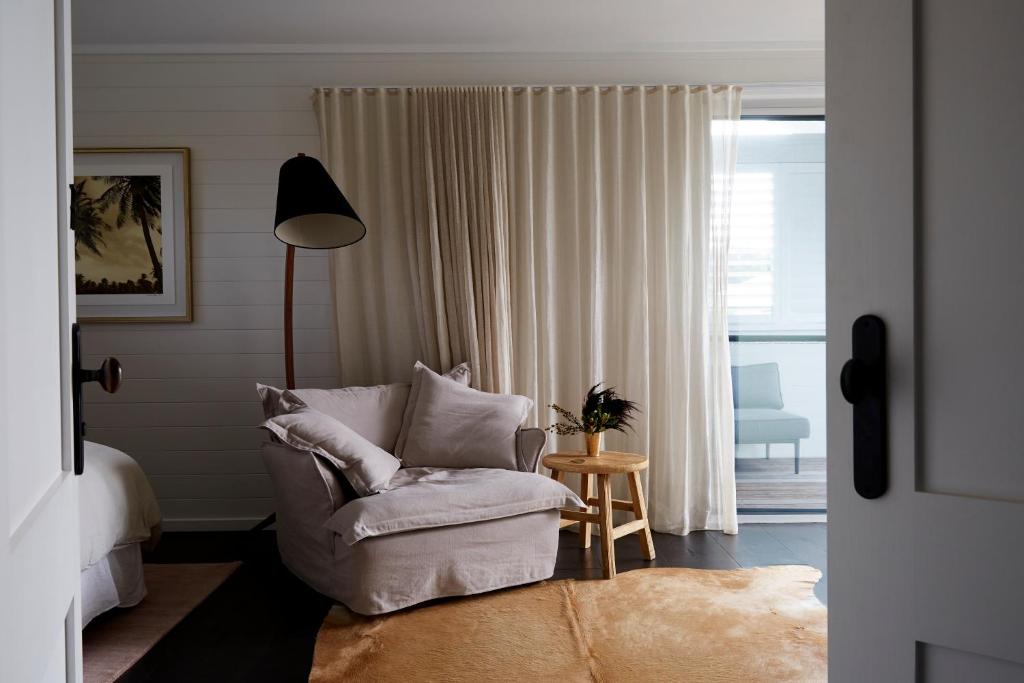 Laidback luxury is the philosophy at this guest house in the centre of Byron Bay. It offers TV-free accommodation for over 21s only, with the option of a private plunge pool, lighthouse view, outdoor showers and claw-footed tubs. Owner and interior designer Deb Garske has created a slow living feel, incorporating wellness touches like local beeswax candles, Hunter lab skincare and an immune-strengthening Grander water system, as well as a personally curated local guidebook. Breakfast here is typical of Byron, with paleo granola, organic yoghurt and moonshine coffee appearing on the menu. Guests at 28 Degrees have shared access to a gourmet kitchen, a pool area and a reading room.