Those who enjoy the aesthetics and atmosphere of destinations like Prague, Vienna, and Budapest should consider booking a break in the long-underrated land of Slovakia. There are far fewer tourists here (for now, at least) and your money goes considerably further. Bordered by Poland, Ukraine, Hungary, Austria and the Czech Republic, it's a country of mountains and lakes, hot springs, folklore, the European Dead Sea, UNESCO-protected sites, caves, castles and medieval cities. And if you still need convincing that you should check out Slovakia's many hidden gems, take a look at these hotels.
Bratislava
Roset Boutique Hotel Bratislava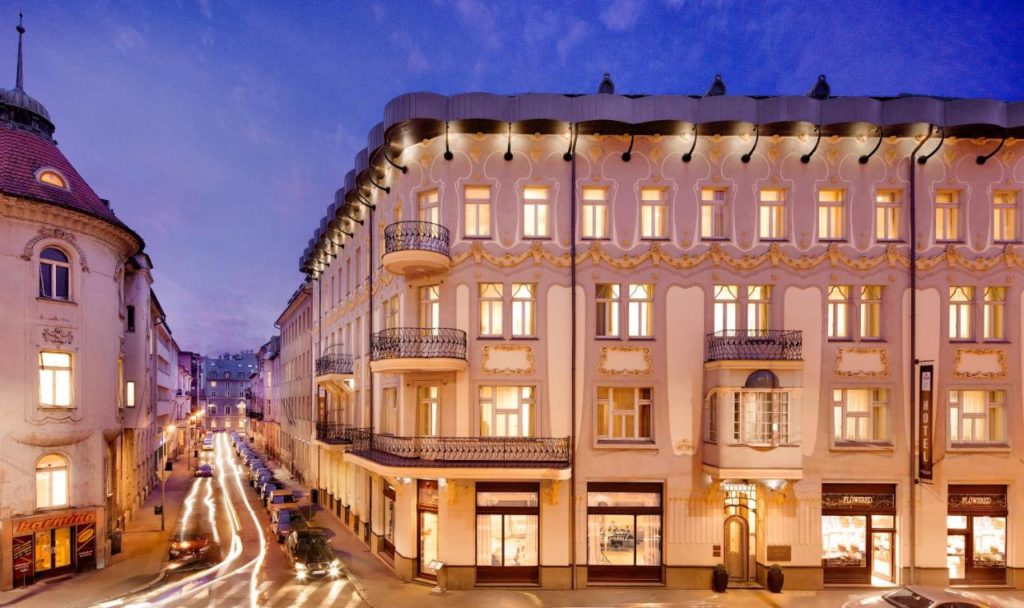 This turn of the 20th century property is found on the edge of the old town. It may be a boutique hotel, but the well-equipped establishment boasts a terrace, fitness suite, spa with hammam and hot tub. Suites and self-catering apartment accommodation are available, with pets allowed for an extra charge. This makes it perfect for those planning an extended visit. But a complimentary breakfast featuring local delicacies is also served daily, at the in-house Tulip Restaurant and Cafe (named after the building's previous incarnation as Tulip House). The Roset's interior design has an Art Deco feel, in a nod to its vintage heyday. 
Grand Hotel River Park Bratislava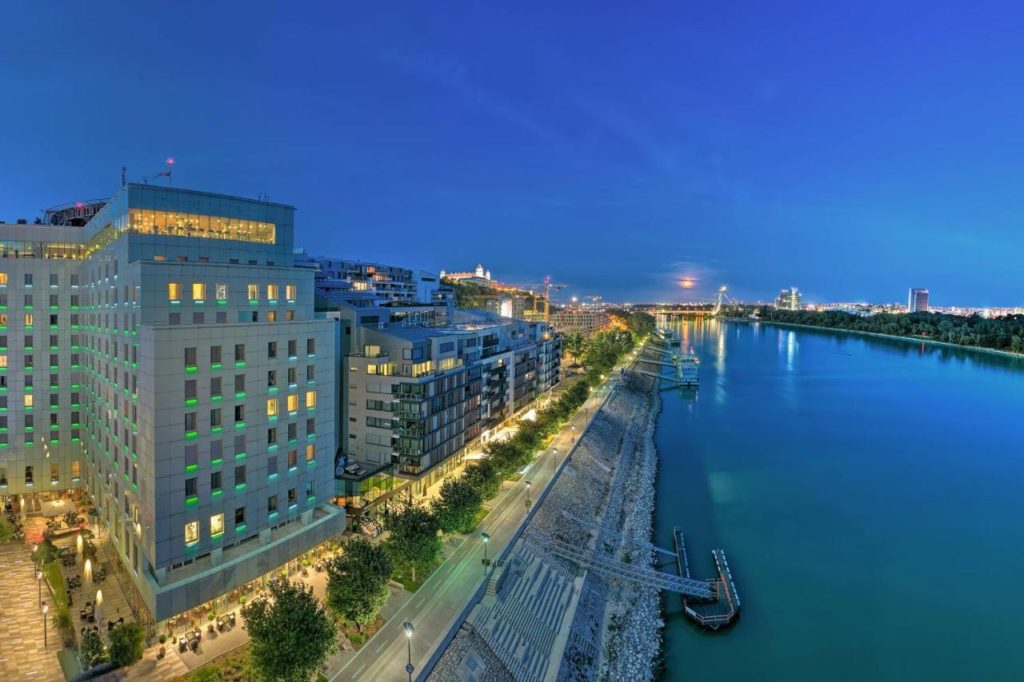 Waterside views await at this Marriott hotel. Situated downtown on the Danube, guests can arrive via the rooftop helipad, or into its private pier (as well as by road of course). Wellness seekers will love the state-of-the-art, 11th-floor Zion Spa, with its hydrotherapy swimming pool, jacuzzis, saunas, plush relaxation areas, high-end signature treatments and incredible views. Another area of the hotel to take advantage of this breathtaking outlook is the restaurant. Both indoor and outdoor seating is offered in the main restaurant and the more relaxed lobby bar – from which there's direct access to the hotel's wine cellar. 
Loft Hotel Bratislava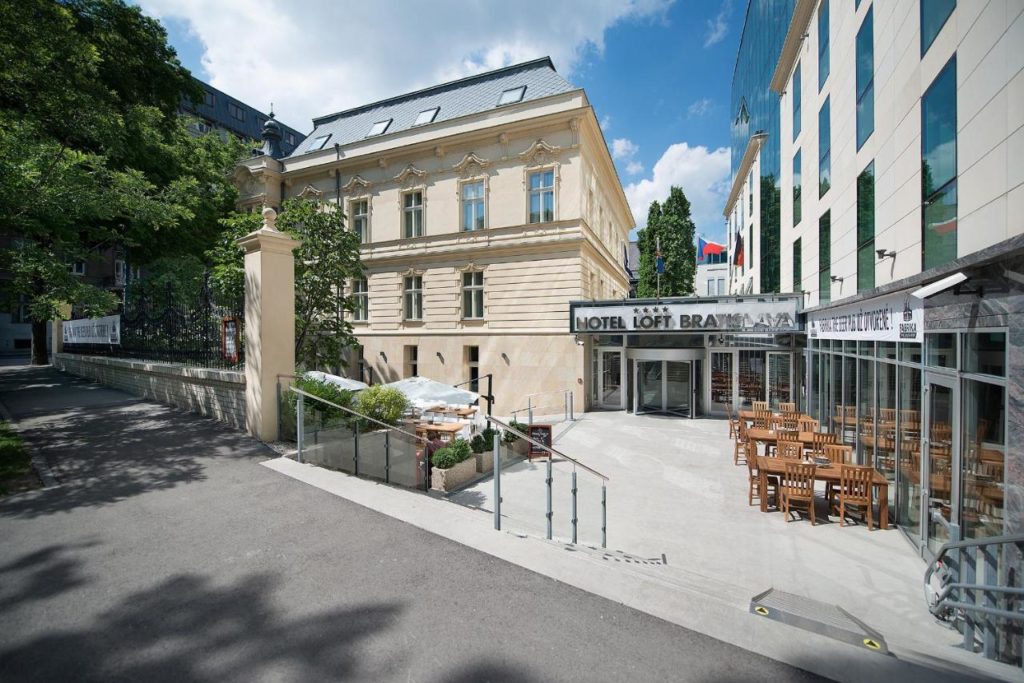 If you prefer on-trend urban-industrial interior design, check out the Loft Hotel. Inside, you'll find the pub Fabrika, serving the brand's own craft beer (brewed on-site), and a retro, brick ceilinged cafe and wine bar with a summer terrace. Rooms range from the most basic yet stylish Comfort category, up to a two-bedded suite, all with coffee machines and minibars as standard. Walls are adorned with retro artwork or metro tiles, while furnishings are shabby chic in style – think comfy leather sofas and vintage print cushions. Limo transfers, in-suite massage treatments and parking are all offered as optional extras, for guests staying here. 
Kosice
Hotel Yasmin Košice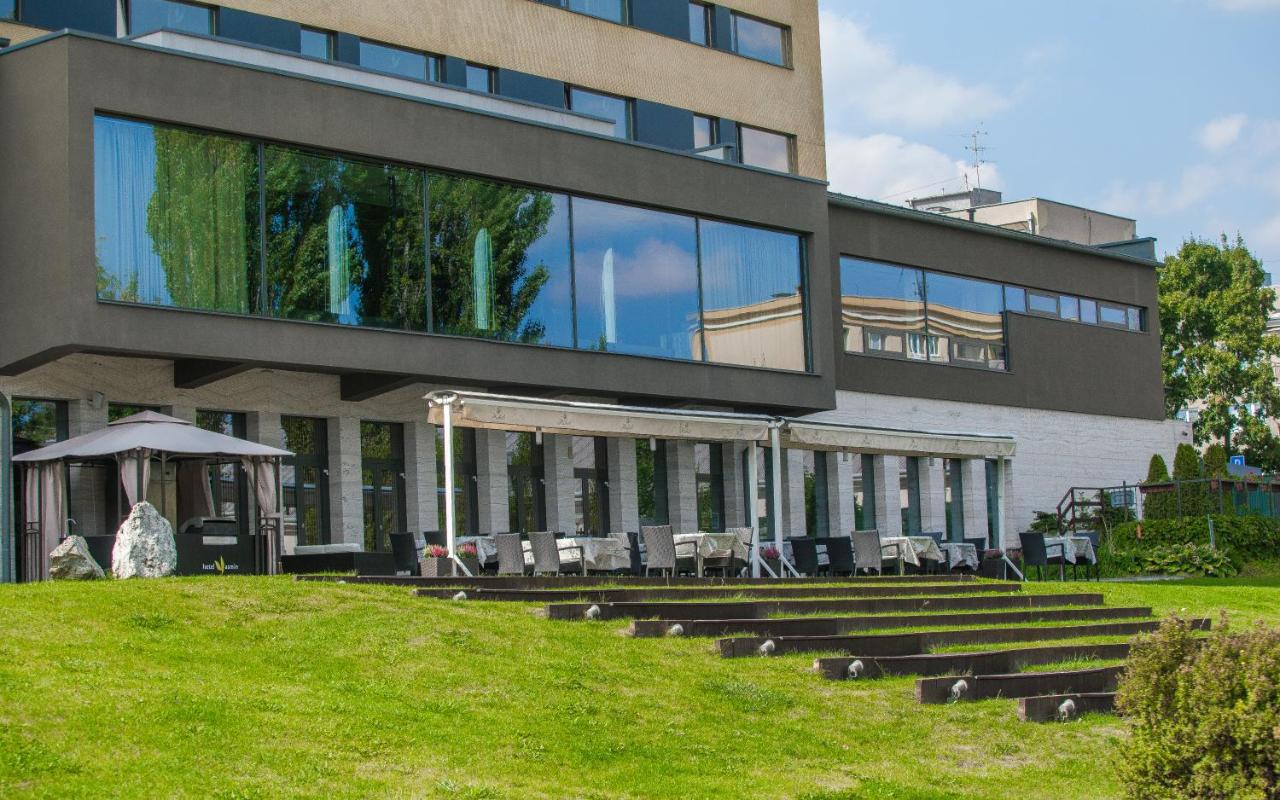 Just steps from the centre and surrounded by shops, the family-friendly Hotel Yasmin Kosice is an ideal place to base yourself. It has 155 bedrooms, some of which offer kitchenettes, a fitness and wellness centre (the latter with ambient mood lighting, loungers, a hot tub and an indoor pool) and a modern lobby sporting a sweeping spiral staircase. Guests can wine and dine onsite; inside the hotel (a restaurant features a showstopping antler-style chandelier), or on an alfresco terrace.