London presents the perfect city break for a romantic getaway as there is just so much to do, see and stay; historic and cultural landmark sites, an abundance of fine-dining and cosmopolitan restaurants and bars, hipster markets and a vast array of shopping experiences to name just a few. However, if you'd rather just stay nestled away in the haven of your romantic hotel then this city is just as plentiful in choice. Sample the Grande Dame hotels that are known for their traditional but stunning four-poster beds and roll-top baths or opt for something from a bygone era with opulent cocktail bars, take in the breathtaking views from your room or enjoy fireside nightcaps in a boutique townhouse. The choice is yours! Read on to discover which one will be next on your must-visit list.
The Rookery Hotel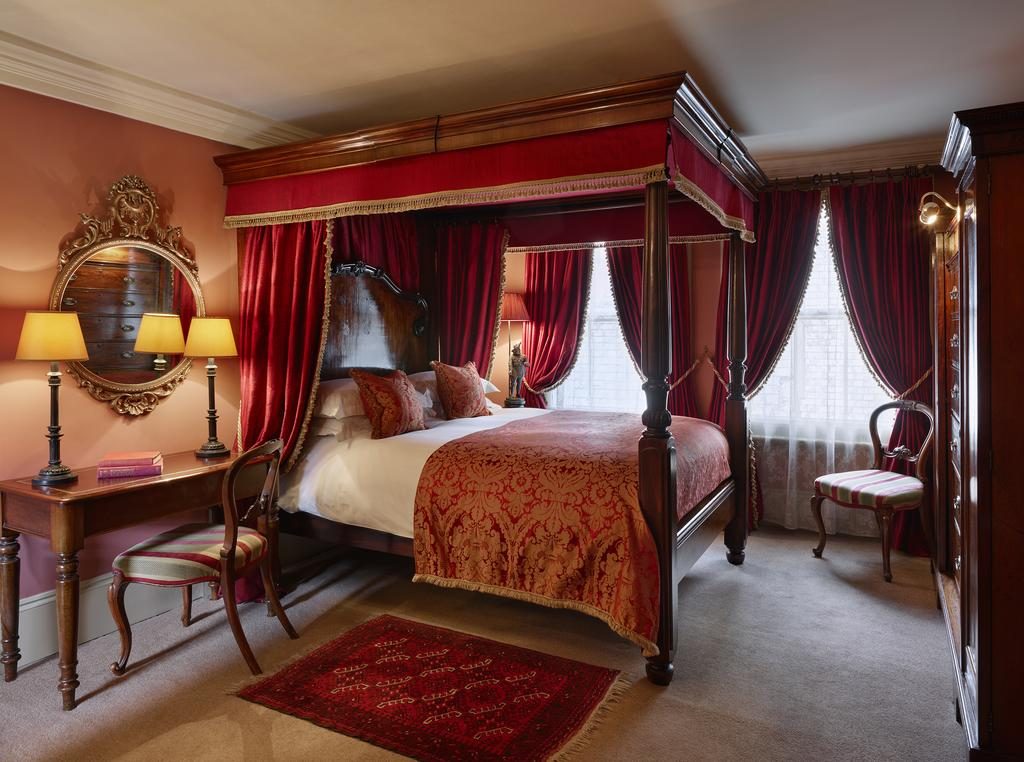 Tucked down a narrow side street of Clerkenwell is the Rookery Hotel, This is a hidden gem next to Farringdon station and moments away from the heart of the city. Housed inside 18th-century walls is the charming Boutique Hotel that is well maintained in a rather chic neighbourhood where old and new monuments rub shoulders.  The Rookery hotel is simply timeless. This lover's ideal location features stone flagged floors, a bright oak-panelled lounge, antique furniture pieces and an open fireplace that gives you a homely vibe. Its spacious rooms are equipped with the latest amenities for your romantic break.
Blakes Hotel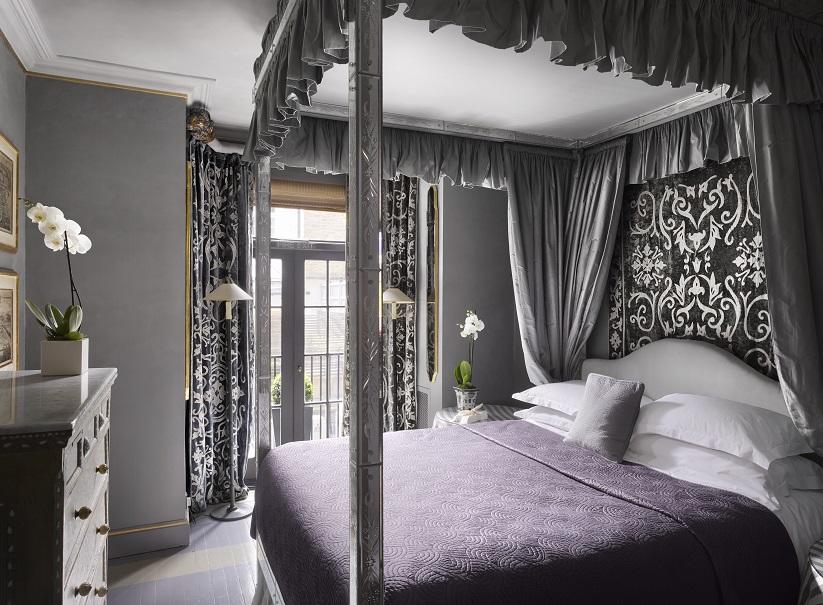 Blakes hotel stands out amidst the red-bricked townhouses of Chelsea. Known for its impeccable service, inspirational designs, and sophistication, Blakes Hotel is the perfect spot for a romantic break away. Celebrating 40 years of existence, the Royal Borough location continues to offer a lovers home in its 45 individually styled rooms. Couples get an exclusive lovers package that includes overnight stays with a touch of champagne, English breakfast and additional amenities to their liking. To top it up the hotel's ideal location is a walking distance from some of the best spots in town.
The Landmark London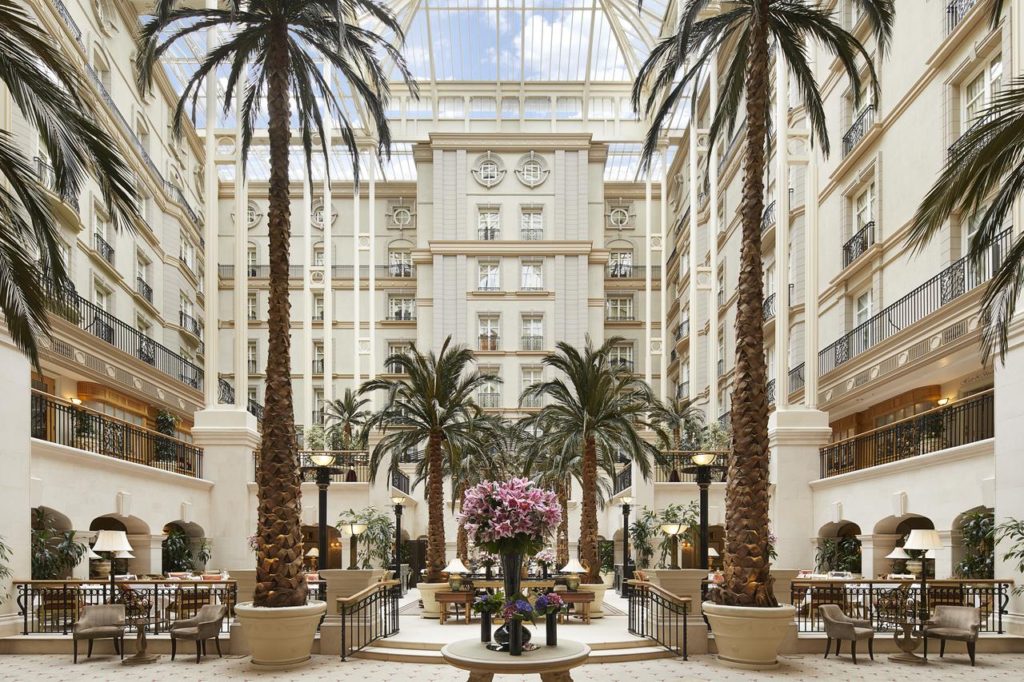 The Landmark Hotel London is located right in the middle of the aristocratic Marylebone. This 300-room posh hotel is highlighted for its spacious rooms, fascinating central atrium, and a welcoming open bar and restaurant. Couples will enjoy its impressive services and closeness to social amenities.
The Corinthia Hotel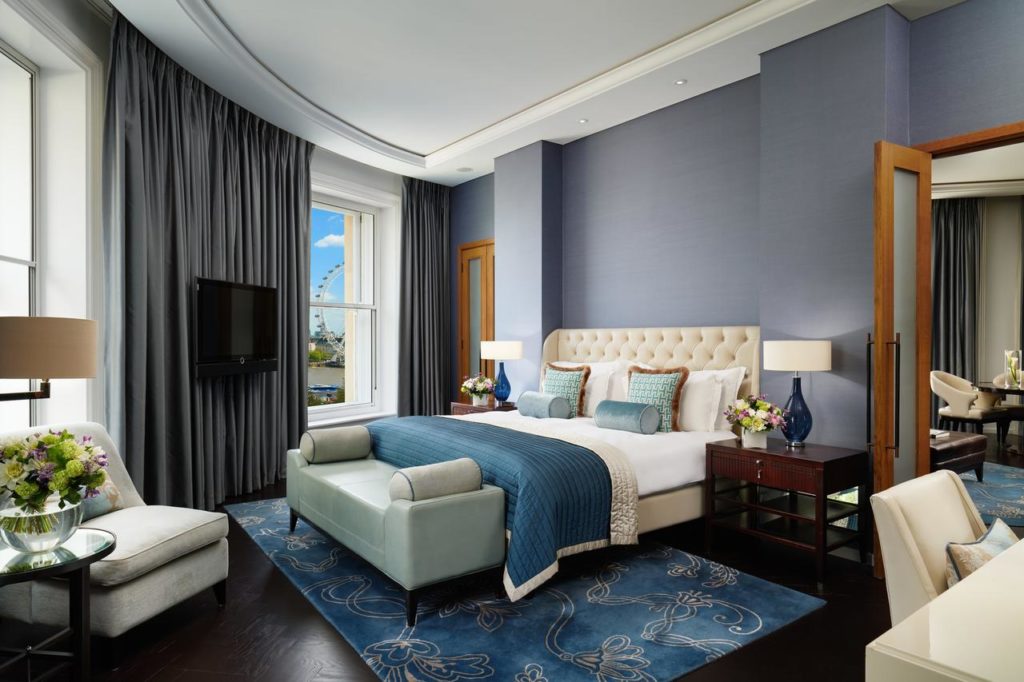 A stay at the Corinthia hotel is unapologetically fabulous as the hotel is extra luxe offering breathtaking views with delightful services. Its unbeatable central location in Westminster, London, between Trafalgar Square, the River Thames makes it the city's most sorted after grand hotel. The Corinthia Hotel is an ideal place for couples looking to explore head-on London's iconic landmarks.
The Zetter Townhouse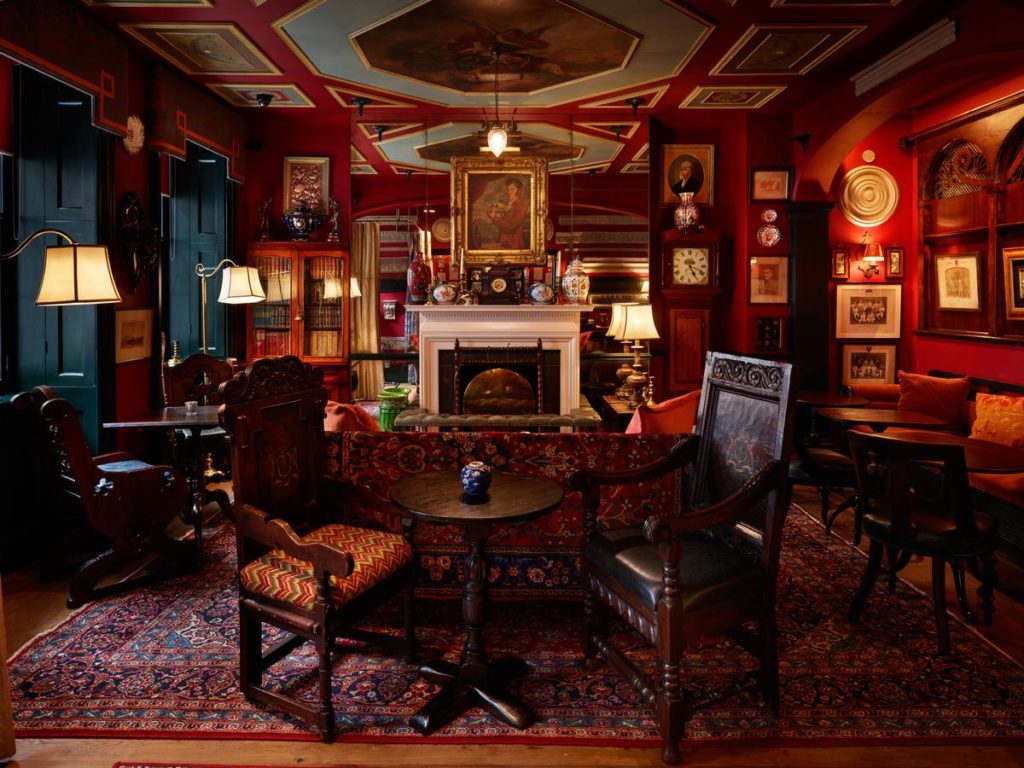 The Zetter Townhouse is not your conventional hotel. This unusual property offers couples a taste of what it feels like living in the fashionable streets of Marylebone, London in the Georgian era. The Georgian townhouse features 24 bedrooms and an opulent cocktail lounge, Seymour Parlour – an excellent place for couples to unwind with a drink in hand. It is three minutes away from the Marble Arch underground station. A romantic stay at the townhouse includes candle-lit dinner, bespoke cocktails, light biting and the traditional English afternoon tea.
Claridge's Hotel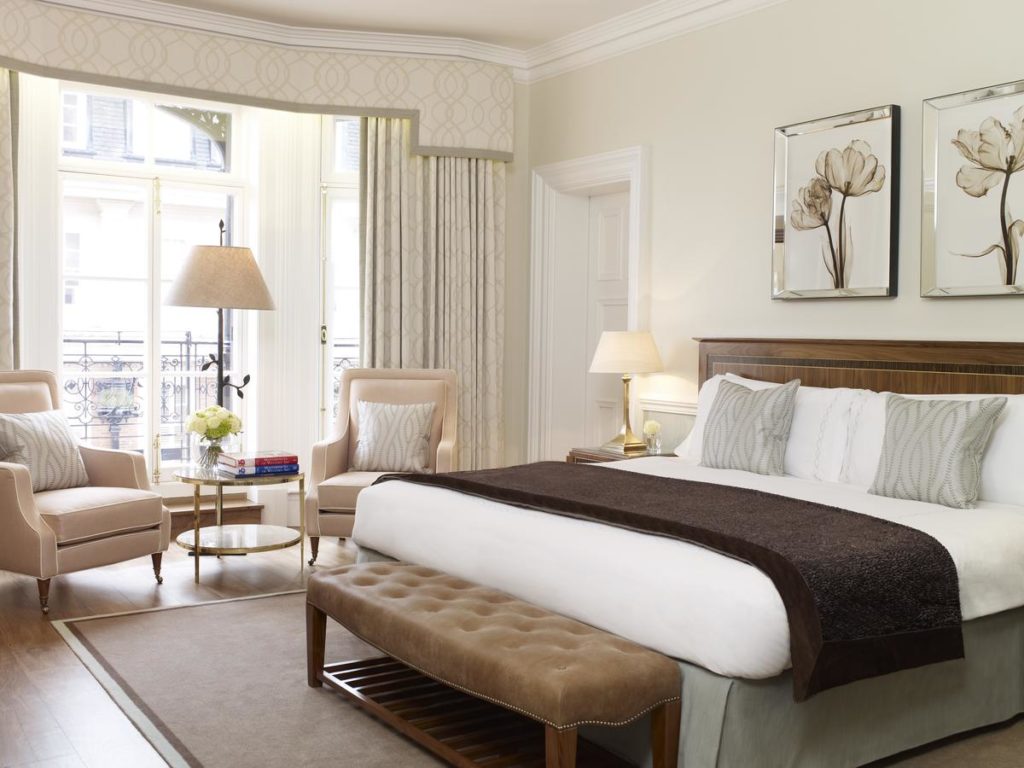 Right in the heart of Mayfair lays a gem that could otherwise be termed as timeless elegance, Claridge's Hotel, a frontier in London's finest romantic hotels that offer nothing but eternal class in their services. A romantic stay in Claridge's Hotel gives you a pick of England's past blended into today's future. Their offerings of high crystal chandelier ceilings, unique flower bouquets, panelled walls, and flame flickering Victorian lounge is a must for all couples to enjoy.
Hazlitt's Hotel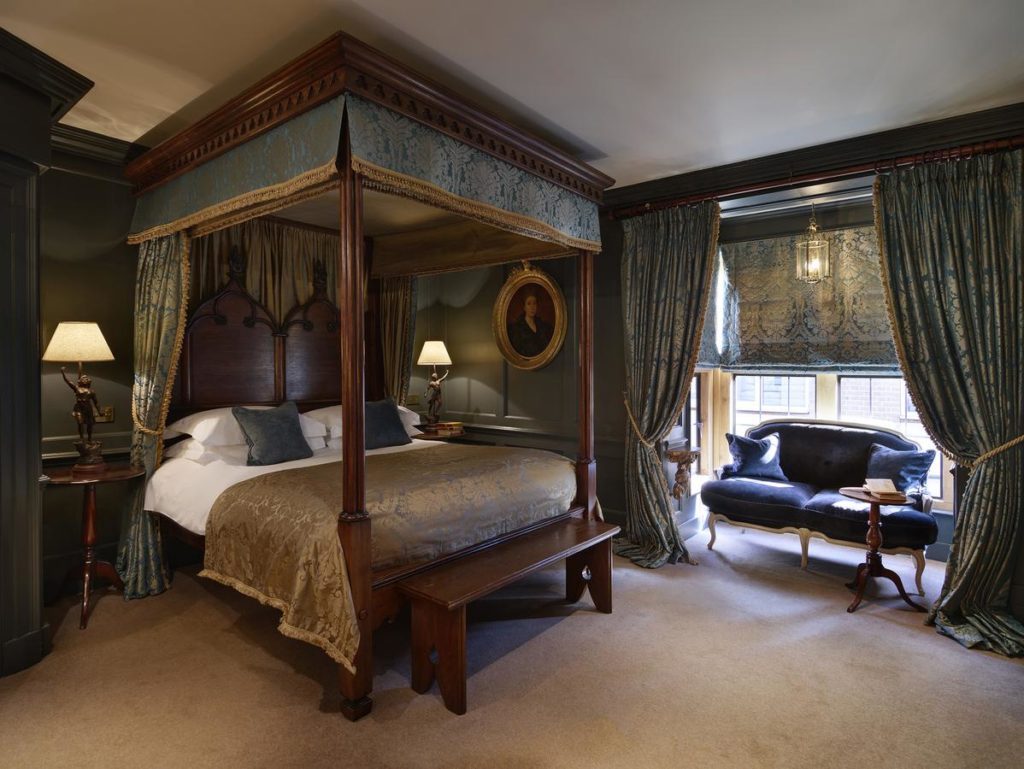 Hazlitt's Hotel is the perfect place for lazy pillow talks in the heart of Soho, London. The boutique townhouse was previously home to the essayist William Hazlitt in the 18th century, shelters 30rooms and three suits all adorned in stylish curios and antiques. The Georgian townhouse has the city's theatre and nightlife right at its doorstep for all London adventurers. Its lack of an in-house restaurant forces you to explore the city's taste buds. For quality love nesting time, the management offers 24hour room service.
Rosewood London
The Rosewood London Hotel is a luxury hideaway from the buzzing streets of Holborn. Located in an Edwardian Mansion, the grand hotel is the stylish choice for couples looking for a smart abode in central London. Its spacious hotel rooms feature high white walls, stylish stripe, and puffy neutral linens for a cozy indoor feel.
Shangri La At The Shard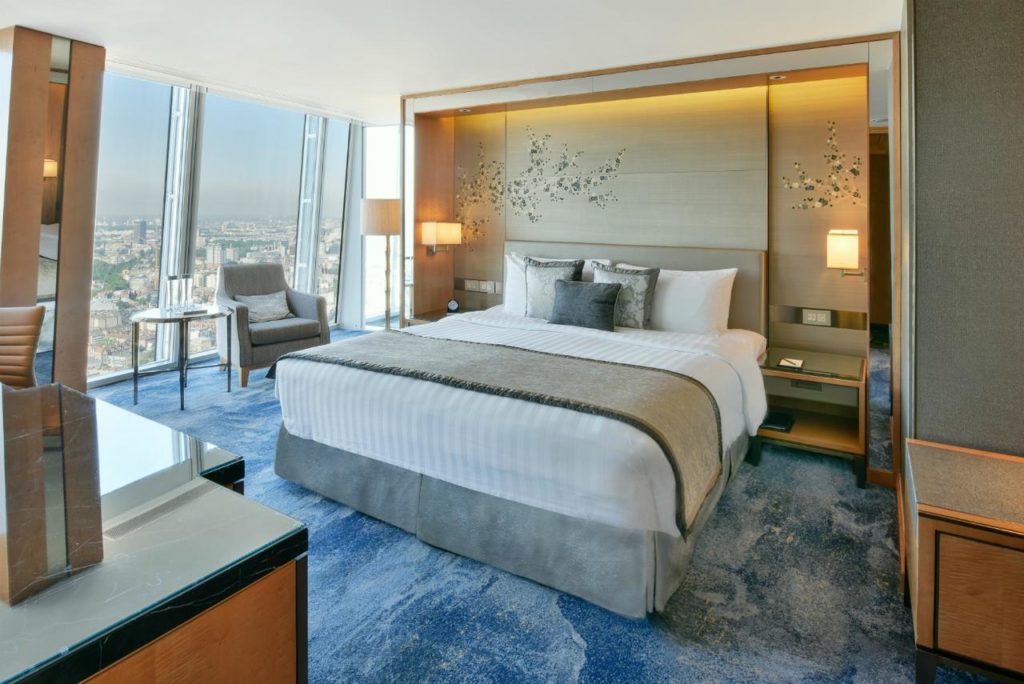 Occupying levels 34-52, the Shangri-La Hotel at The Shard, London offers 5-star luxury and breathtaking views of the capital and beyond. It features an exquisite restaurant and serves cocktails until late at the highest bar in London. Each uniquely designed guest room has floor-to-ceiling windows providing spectacular views of the city, and maintains the theme of Oriental elegance found throughout the hotel. Featuring the body-contouring-technology 'Shangri-La Bed', rooms include a TV, iPod dock, coffee machine, complimentary WiFi and a set of binoculars.