St Lucia is a small and lush tropical island gem that is part of the Windward Islands of the Lesser Antilles. Still relatively unknown its location is near the mid-point of the Eastern Caribbean chain, north of Barbados, between Martinique and St Vincent. St Lucia is 14 miles wide and only 27 miles long, with a shape that resembles an avocado and this enchanting island is known for its first rate amenities. Here is a selection of some of the best hotels on St Lucia for lovers of luxury.
The Landings Resort & Spa
The Landings Resort & Spa is located on one of St Lucia's most beautiful beaches overlooking the shores of Rodney Bay. The tropical sanctuary offers guests beachfront luxury accommodation and first-class facilities. The spacious villa suites are tastefully appointed with an island-life vibe and present guests with either a view of the private yacht marina or the beach. Activities include golf, guided hikes, water-sports, four outdoor pools, a state of the art health club and spa….to name just a few! Guests can enjoy a taste of extraordinary culinary style with a superb selection of dining experiences; opt for a casual bite at the beach bar and grill or choose an international menu at the stylish setting of The Palms, or stay 'en-suite' with a private chef or personalised pantry service. No matter the holiday style, guests are guaranteed to experience luxury island life at its finest here.
Jade Mountain Resort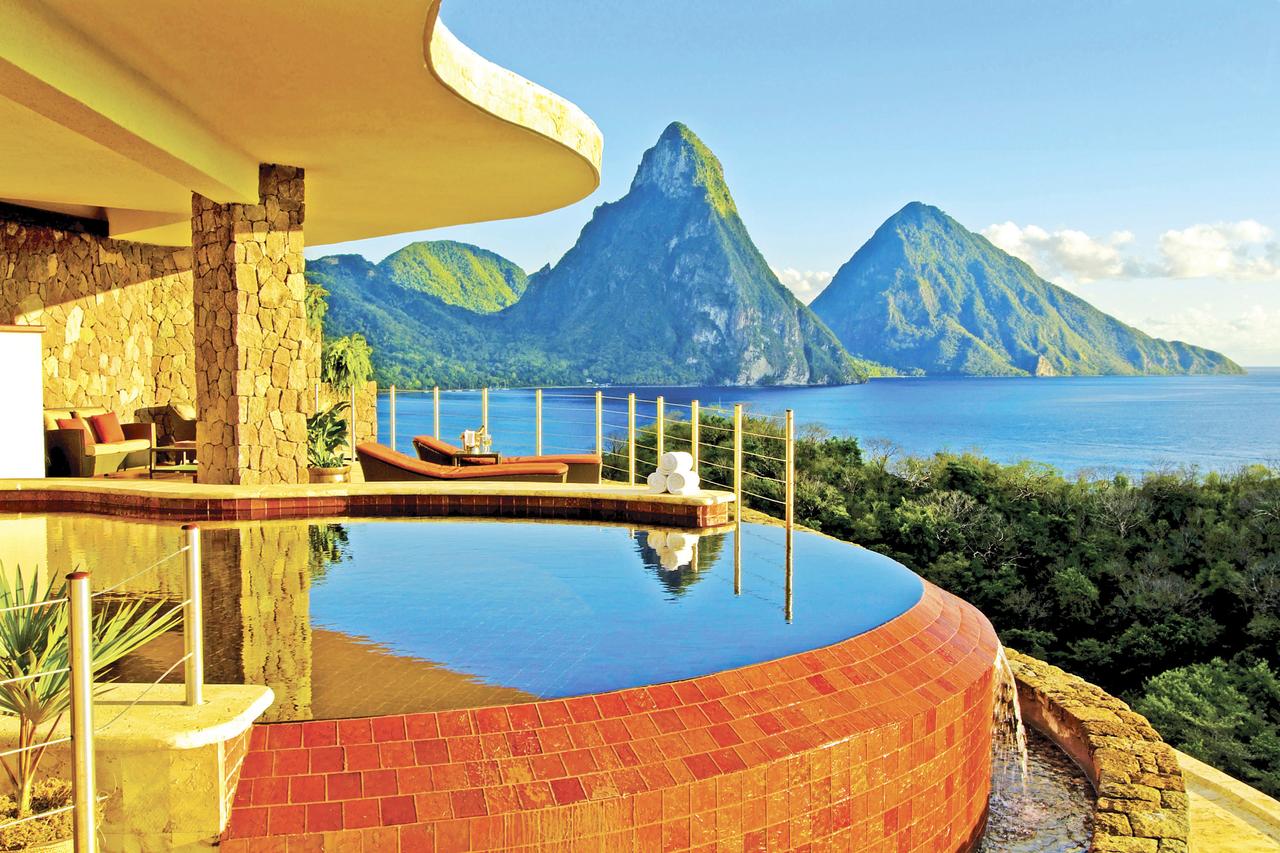 Guests at this futuristic yet very luxurious hotel are provided with plenty of light and spacious as well as uninterrupted views of the Pitons thanks to the fact that the fourth wall of each room has been removed. This also provides guests with extra space to lounge while soaking up the sun and perhaps sipping a cool cocktail or two. Each of the 29 suites is extremely large and has been decorated in warm tones, while guests are treated to an excellent range of facilities to help make their stay truly memorable.
Ladera
People who want the chance to take a break from the little ones while surrounding themselves with luxury and intense natural beauty are sure to love staying at Ladera. Each of the spacious wooden suites has been beautifully crafted and provides guests with a private plunge pool that they can swing over while taking in stunning views of the Pitons. The former cocoa plantation has been transformed into a lush tropical garden and serves as a romantic spot for couples to unwind. The facilities have been designed to be extremely private, which makes this the perfect choice for couples who are on their honeymoon. People who want the chance to sample contemporary Creole cuisine will love the onsite restaurant, where signature dishes include curried banana balls and the old fashioned pepper pot.
Hotel Chocolat Boucan St Lucia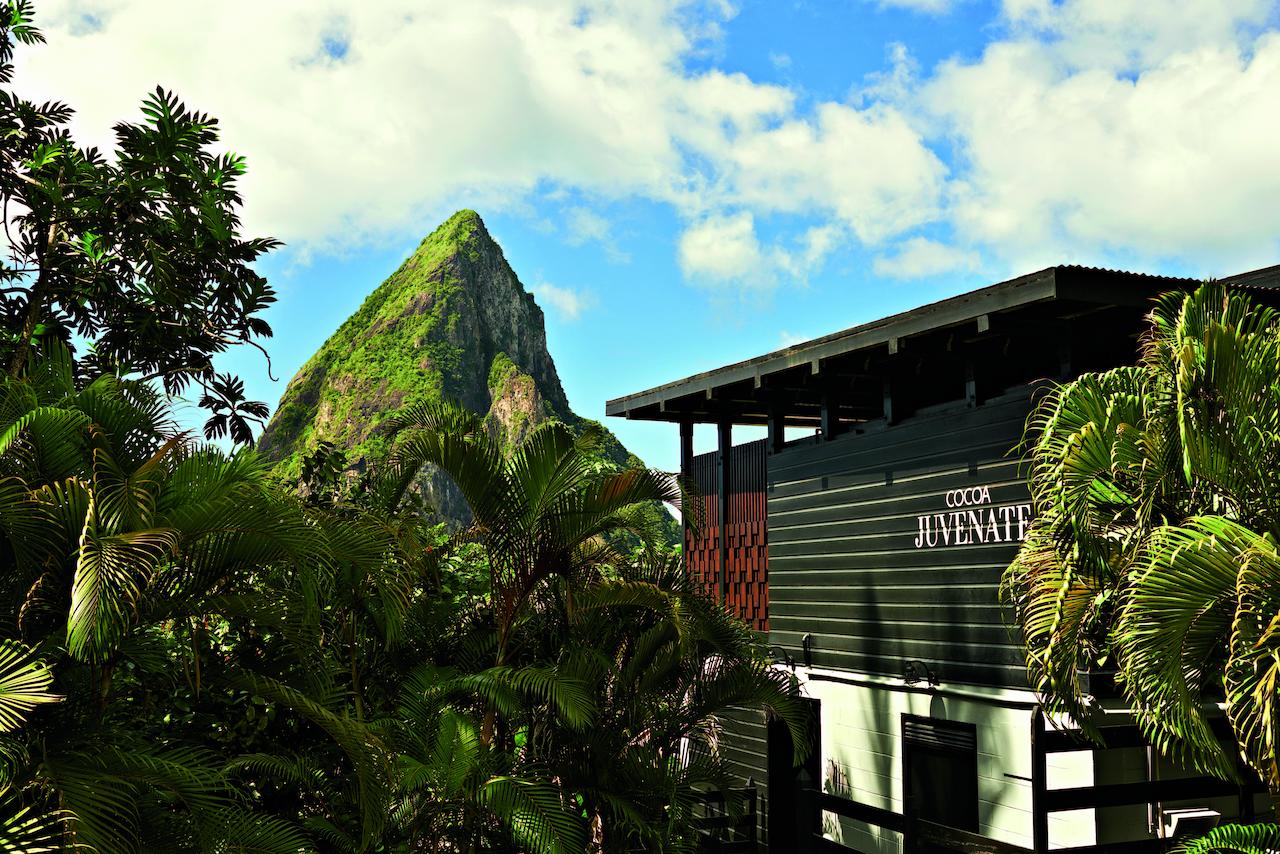 People who have a sweet tooth and want the chance to discover how the world's favourite confectionary is created while being surrounded by luxury will love staying in this refined cocoa plantation. The Rabot Estate was established more than 250 years ago and can be found just two miles to the south of Soufrière. There are just fourteen rooms for guests to choose from and they come with enchanting touches like complimentary chocolate and cookies, while the chocolate theme is followed through into the décor and even the uniforms of the attentive staff. True luxury lovers will want to pay a little extra to secure one of the stunning Luxe Lodges, which are set on a hillside and offer spectacular views of the Petit Piton from their huge verandas.
Sugar Beach St Lucia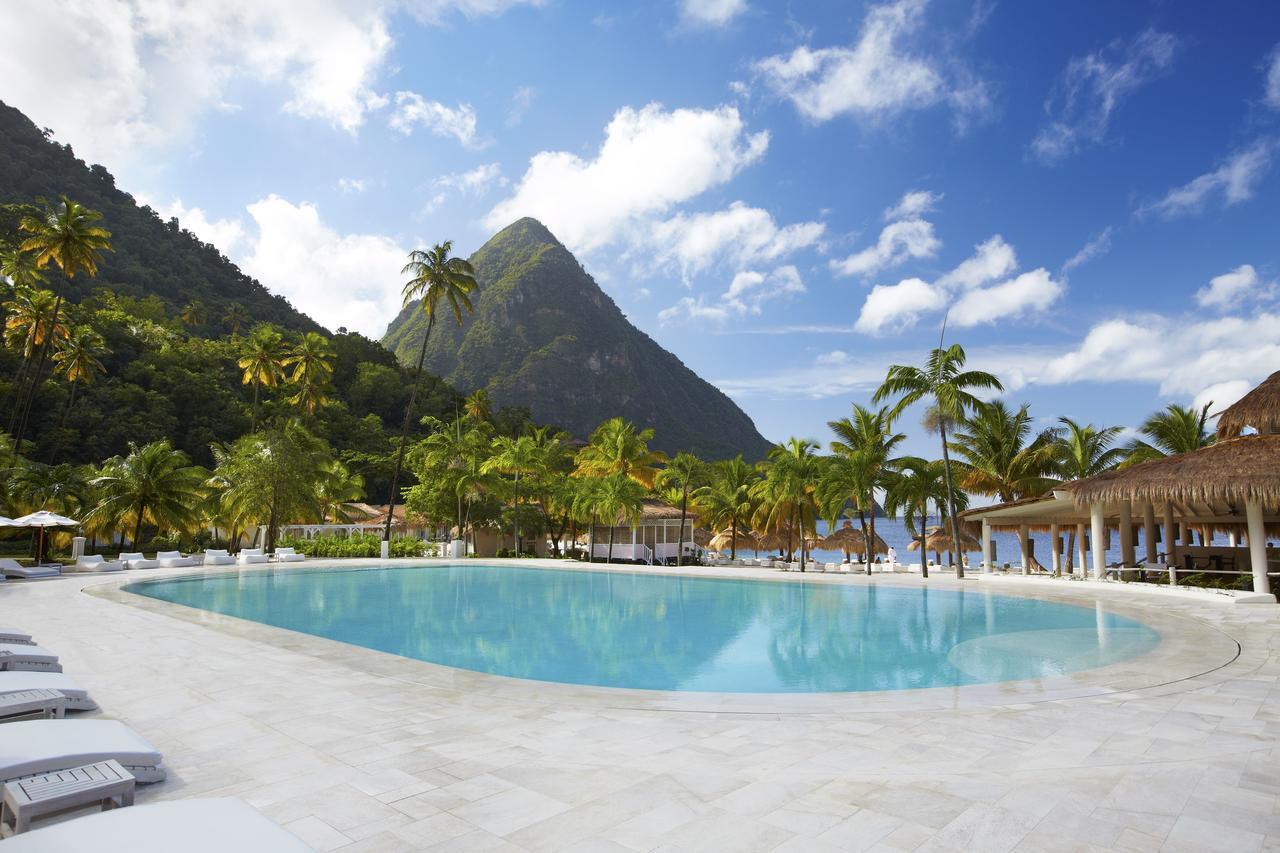 Set on a former sugar plantation and nestled in between the iconic Pitons, this plush hotel is set in one of the most enchanting spots in the whole of the Caribbean. Guests who want to indulge in pure pampering and relaxation will want to make sure they spend time in the forest spa, which comes complete with impressive tree house treatment gazebos. Each of the 96 guest rooms has been elegantly designed and provide guests with their own private pools to splash around in while soaking up the surrounding scenery. The aptly named Luxury Beachfront Bungalows are excellent options for those who demand nothing but the best and feature direct access to a private stretch of sand, while groups can take advantage of the excellent Beachfront Collection houses that feature four bedrooms.
Cap Maison Resort and Spa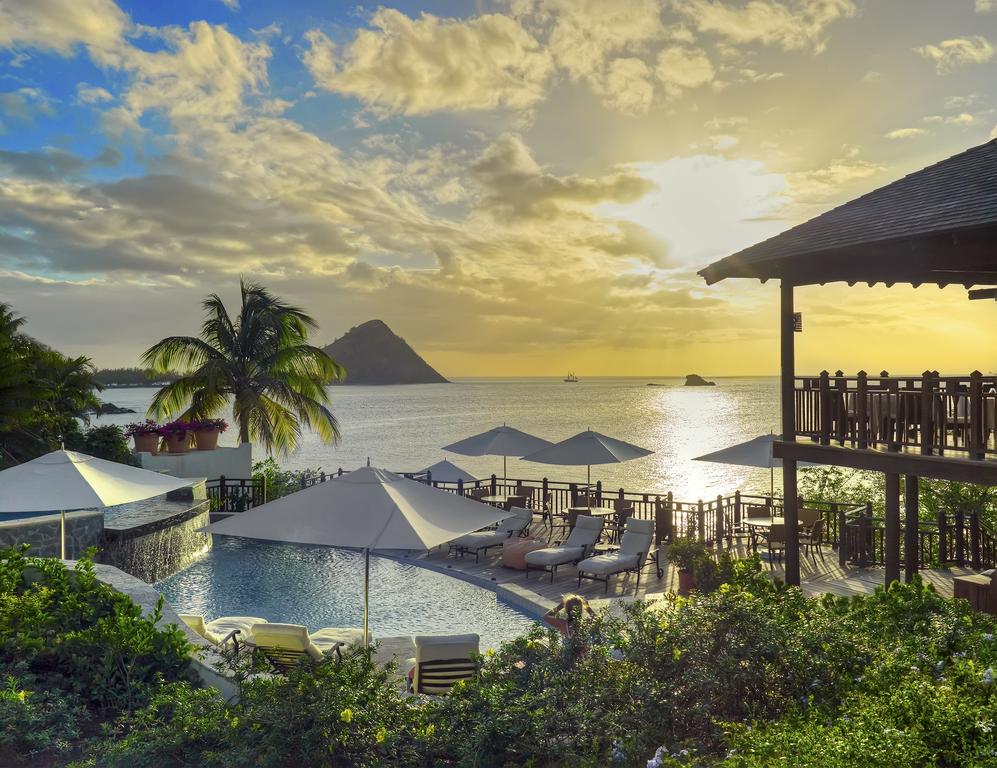 Boasting an enviable reputation as being the classiest place to stay in the northern part of St Lucia, this stunning resort occupies a cliff top location and is a popular option among foodies. Guests can take their pick from 49 rooms, suites and spacious villas, all of which offer stunning views of the ocean. The Oceanview Villa Suites are particularly luxurious and feature private swimming pools and smart kitchens, although no stay would be complete without sampling a classic Caribbean meal at the award winning outdoor restaurant where guests are treated to enchanting views while they dine in style.
Marigot Bay Resort & Marina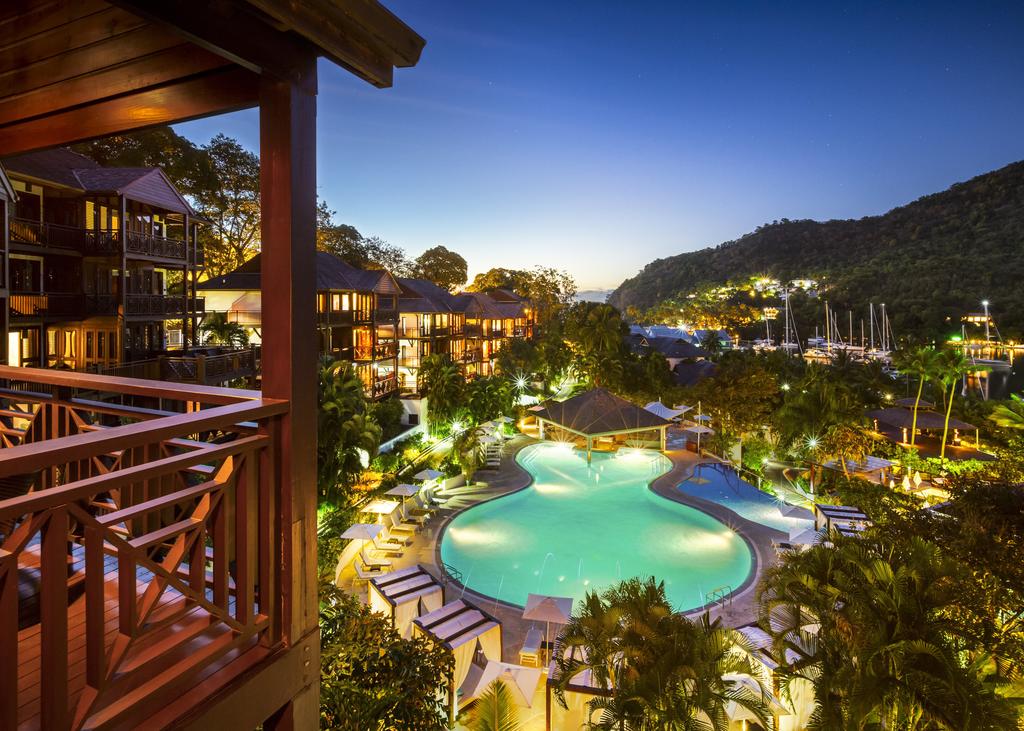 Tucked into an enchanting natural harbour, this stunning resort combines pure luxury with a very friendly service. Each guest is provided with their own personal assistant to make sure that they have everything they need at all times. People who choose one of the bay view rooms will be treated to impressive panoramic views of Marigot Bay as well as a large outdoor space to unwind in and a private hot tub. In addition to a choice of snacks, there is a personal chef on call at all times to create anything that guests desire, while there are two large swimming pools for guests to splash around in.