Do you know the way to San Jose? If not, you'll find it's just south of San Franciso, in the Santa Clara Valley. Since Dionne Warwick brought fame to the area, it's become the heart of Silicon Valley and a technological hub. So much so that the downtown area of the city is home to the Tech Museum of Innovation, as well as some admirable historic architecture. San Jose is known as a gateway to the wider Bay area, enjoys an idyllic climate and is one of the most expensive real estate locations in the entire country.
Hayes Mansion San Jose, Curio Collection By Hilton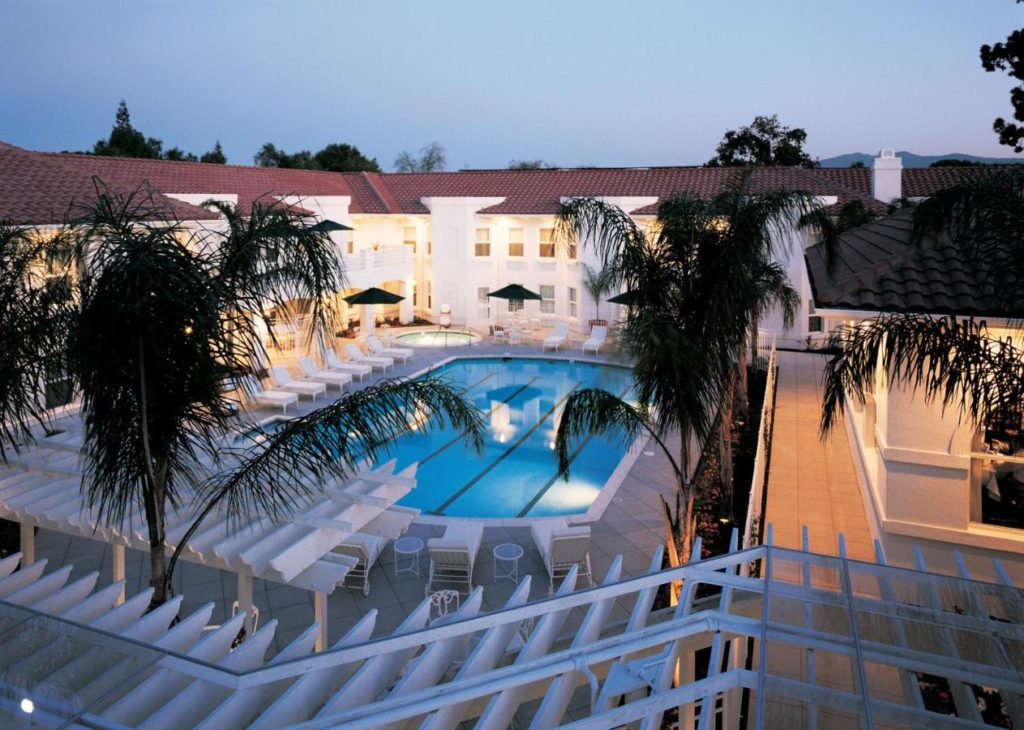 A $20 million renovation in 2020 transformed this turn of the twentieth-century Spanish Colonial Revival-style property into a modern, luxury retreat. Listed on the U.S. National Register of Historic Places, it was once the Hayes family home and a point of architectural interest. Inside there are 214 guest rooms decorated using mid-blue and deep brown hues, offset by crisp white linen and pops of vibrant burnt orange colour. The Palm & Ember restaurant has 170 covers, with a diverse menu and an award-winning Champagne Brunch. Small plates and cocktails are available in the more casual surroundings of the adjacent bar.
AC Hotel By Marriott San Jose
This LEED Silver Certified European-style hotel has 188 guest rooms and suites spread across seven floors. Its meeting rooms, 24-hour fitness centre with Peloton bikes, clutter-free sleeping areas, sleek in-room workspaces and on-site parking make it popular with business travellers. Similarly, the ample alfresco socialising space, restaurant 'kitchen', swimming pool, outdoor fireplace, lounge seating, curated library and welcoming pet policy make it appealing to leisure visitors. Bedrooms are comfortable, practical, functional and elegant. This is one of 150 properties in Marriott's AC portfolio and is found in the city's downtown area across from the Sunnyvale Ponds.